Innova XXL KC Pro Roc (Limited Edition Zen Series)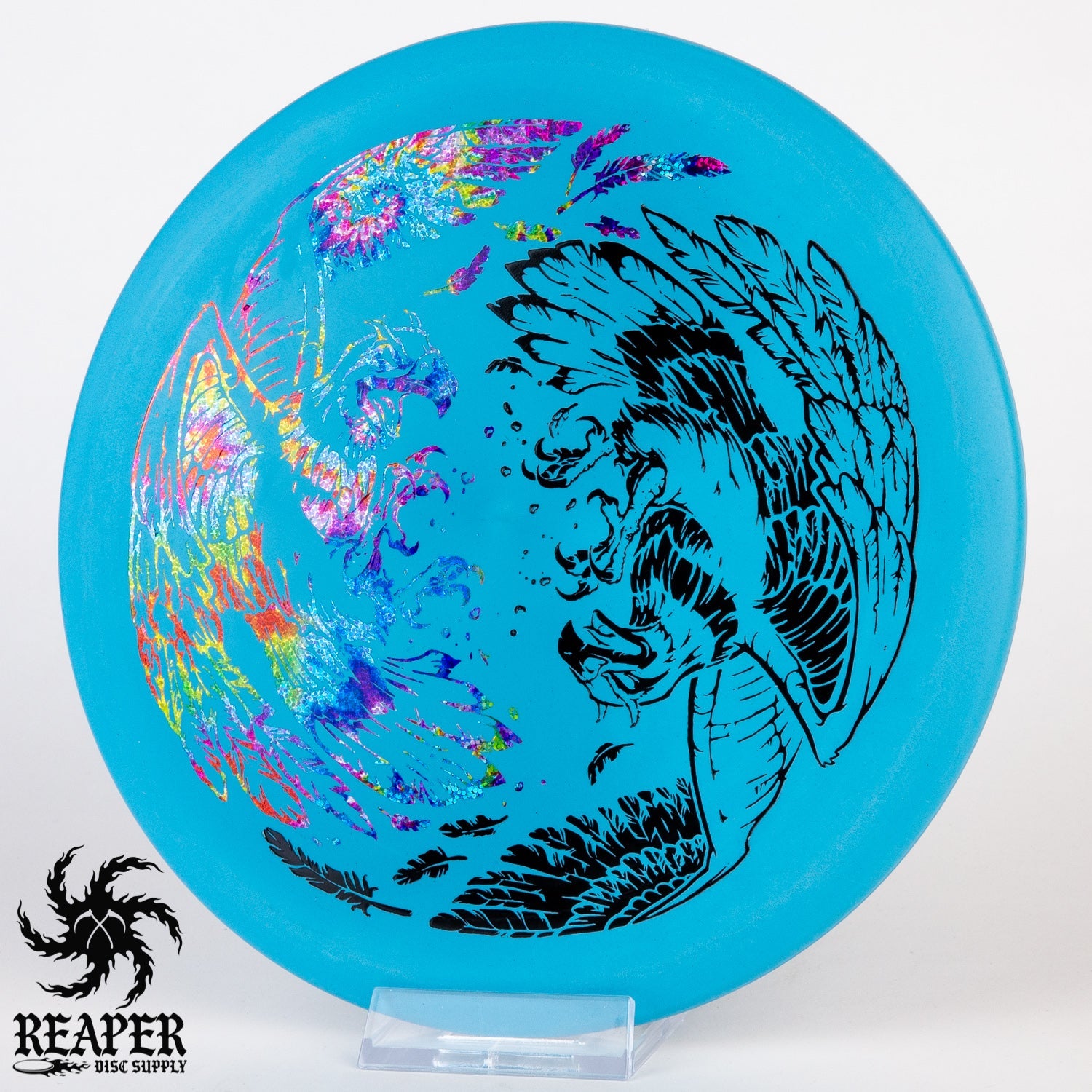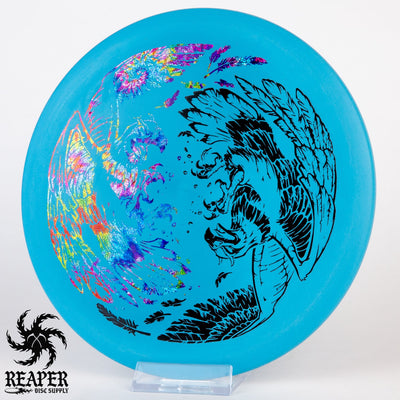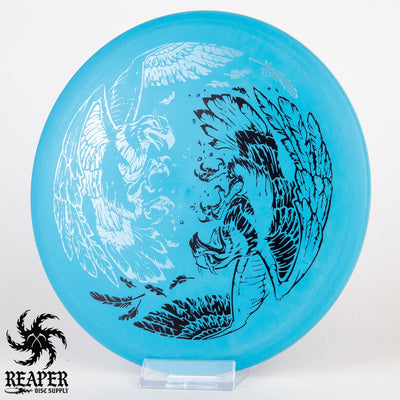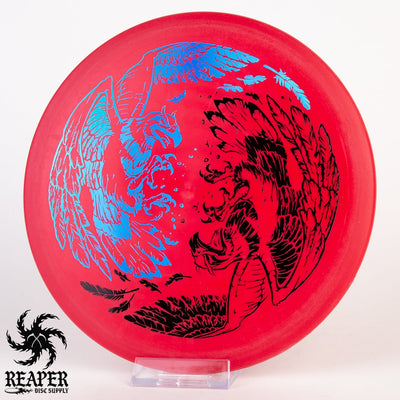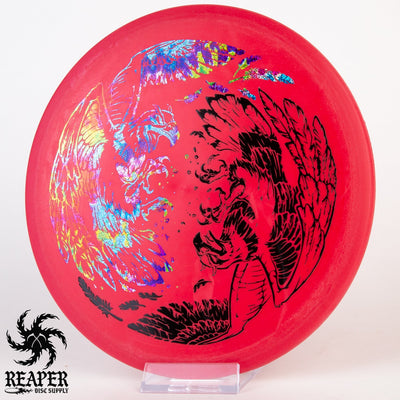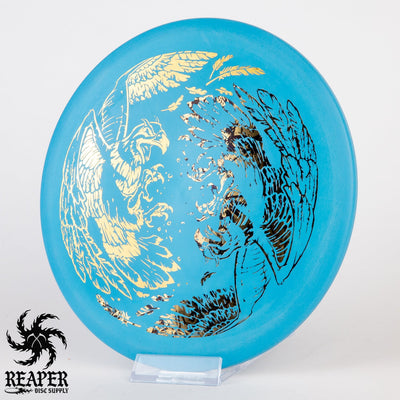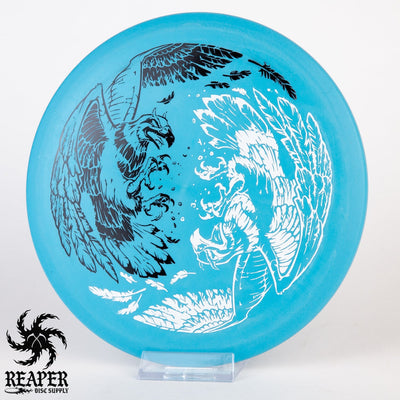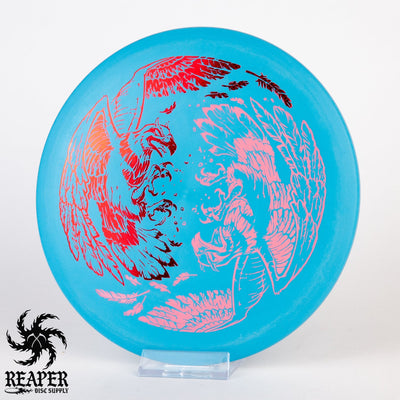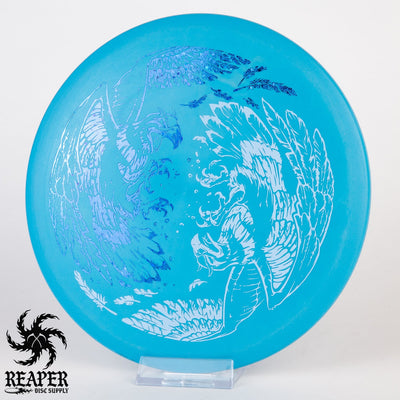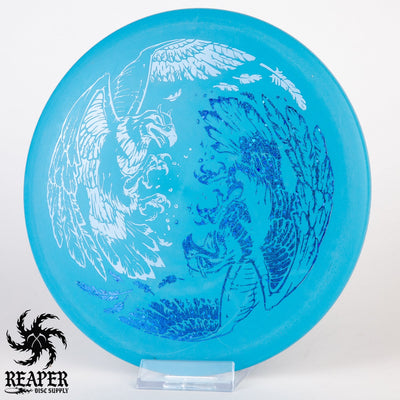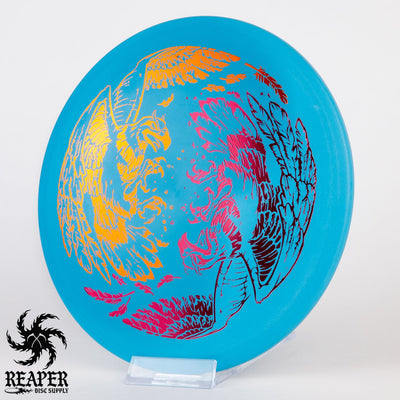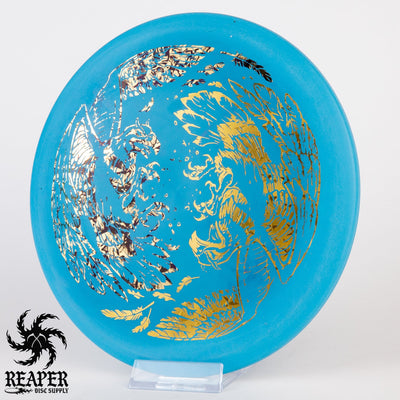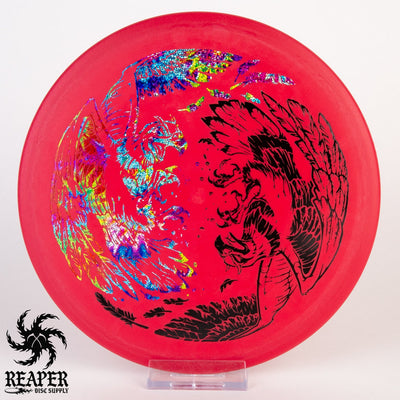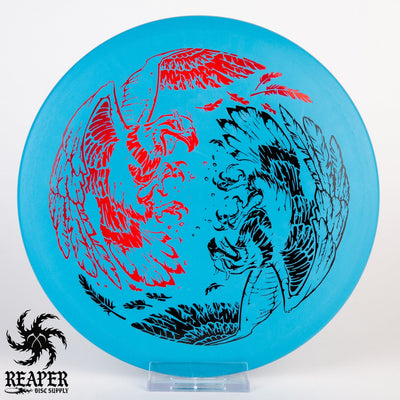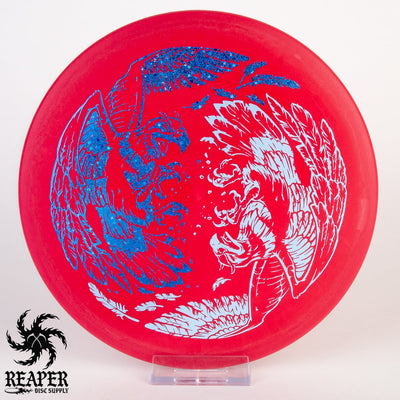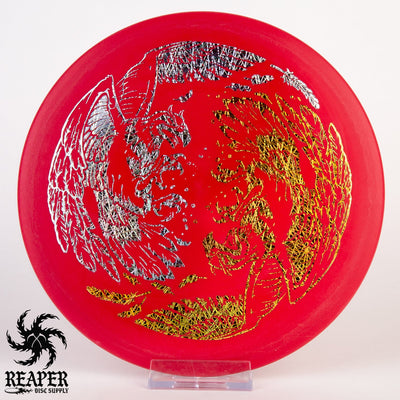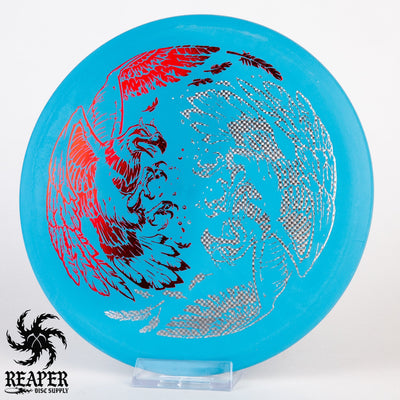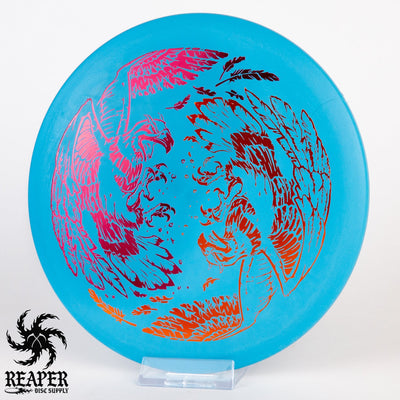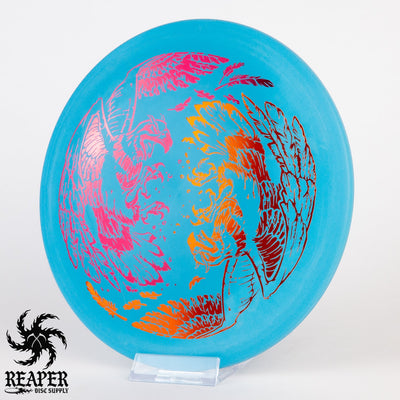 This Innova KC Pro Roc XXL Zen Series features two battling birds, and dope foil options. KC Pro plastic is the best plastic for the Roc; offering insane grip that is one of the most comfortable plastics to hold. 
Ask anybody about their opinion on midrange discs, and the general consensus will probably be that the Innova Roc is hands down one of the best. It's one of the most versatile midranges ever created. As Ken Climo's signature disc, the Roc has a cultlike following, considered by many to be the blueprint of midranges.
Every other brand in the market has made a disc similar to the Roc because it's just that good. And they say if you're able to throw a Roc cleanly, that it's a pretty good gauge for solid technique. 
With all the available varieties and combinations of Innova Roc's, your options are truly endless. Whichever Roc you end up with, look for one that is as flat as possible and in a stiff plastic, and it'll serve you well for a long while.
We also have a USDGC Champion Rancho Roc, Tour Series Champion Roc3, and Tour Series Glow Pro Roc3. 
Innova KC Pro Roc Flight Numbers
Speed: 4
Glide: 4
Turn: 0
Fade: 3
Commonly used for: Midrange shots
Stability: Overstable
Dimensions
Diameter: 21.7 cm
Height: 2 cm
Rim Depth: 1.3 cm
Rim Thickness: 1.2 cm
Flexibility: 8.51 kg
Max Weight: 180.1