Innova Jeremy Koling Thunderbird (Star, Tour Series)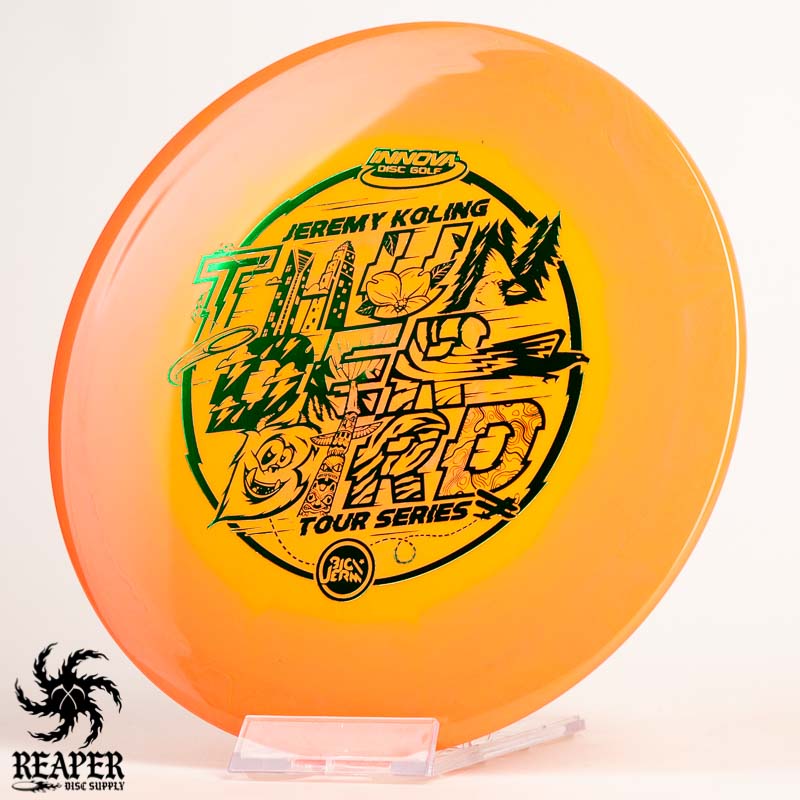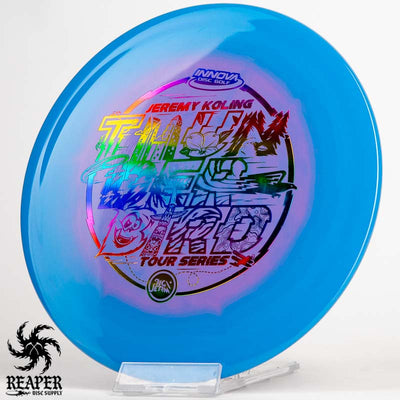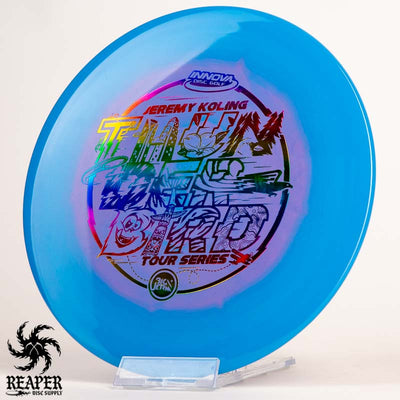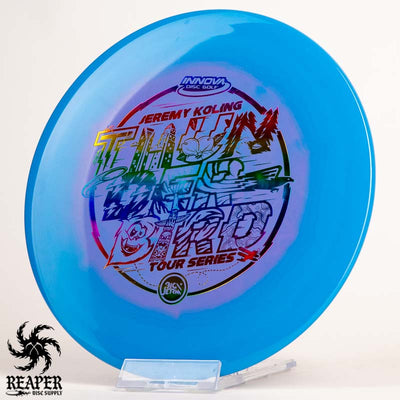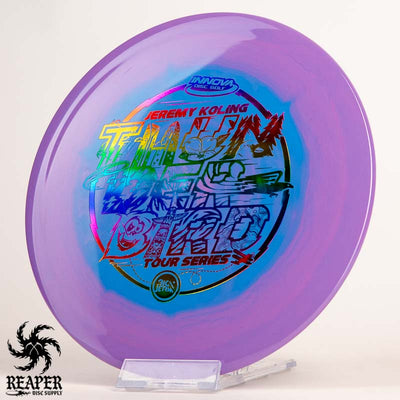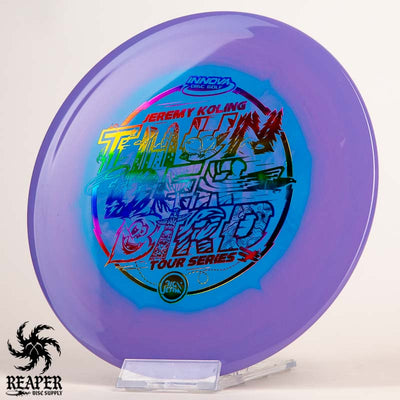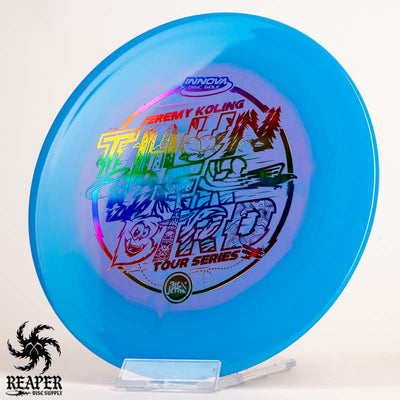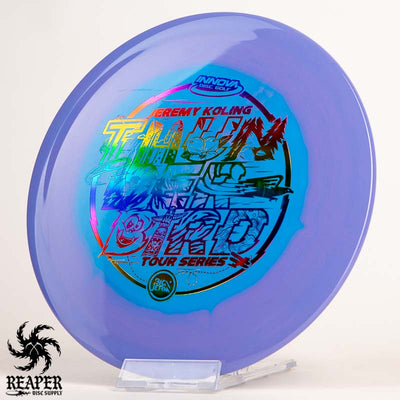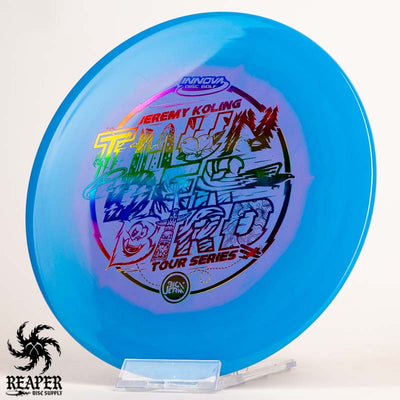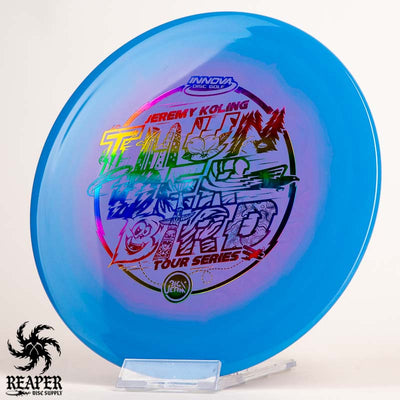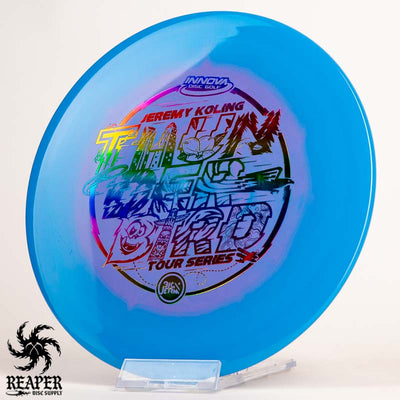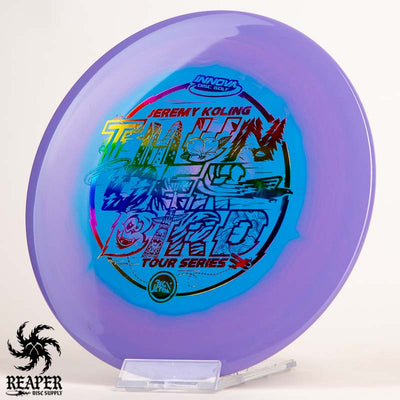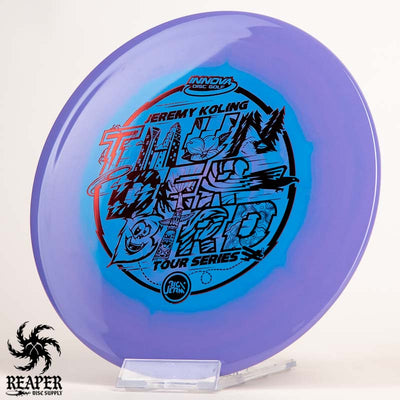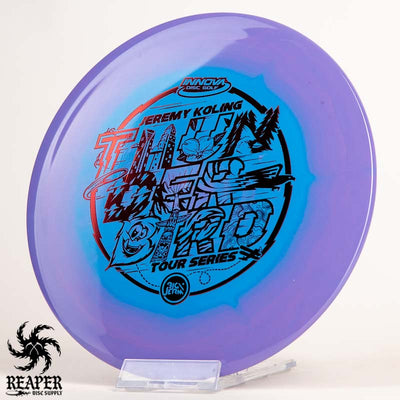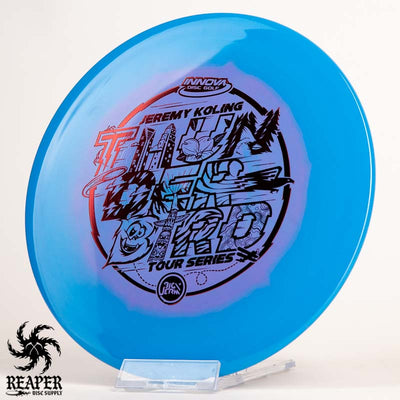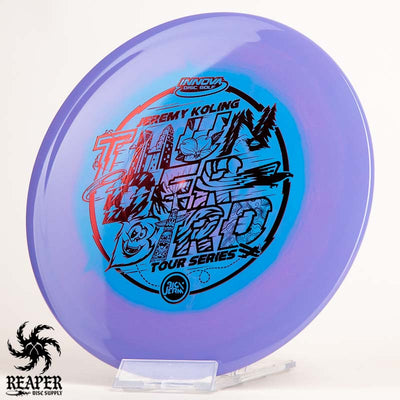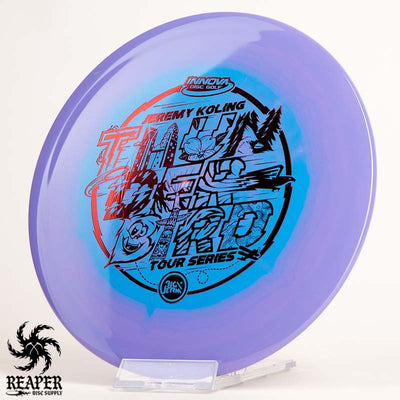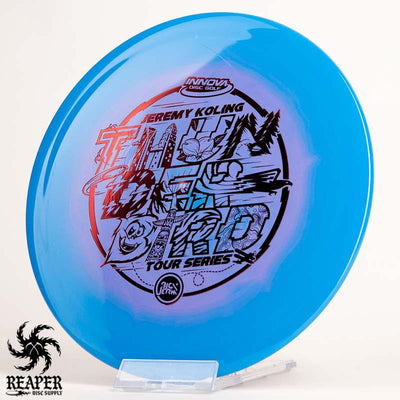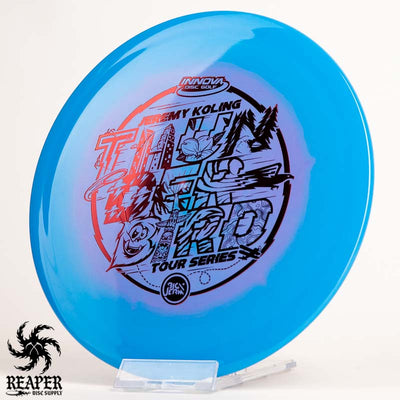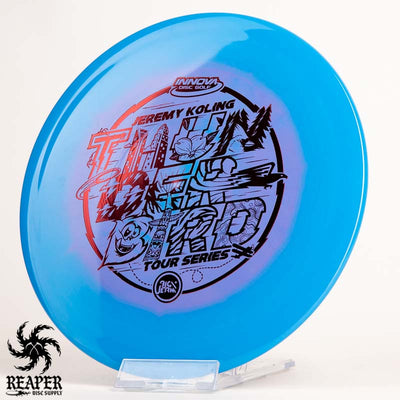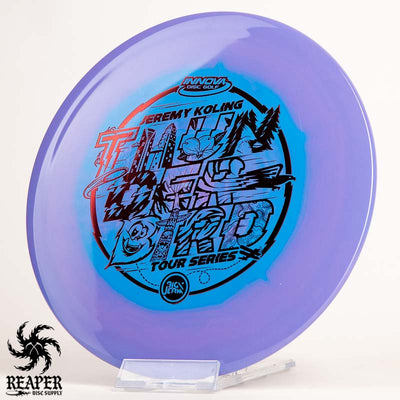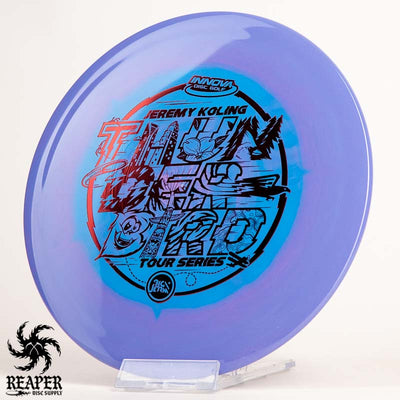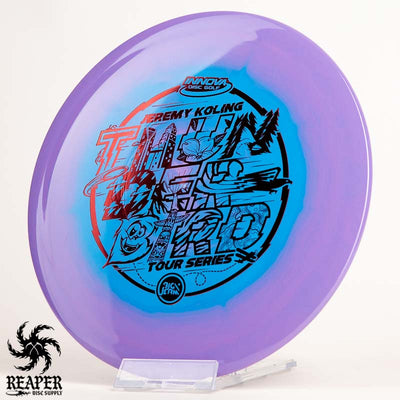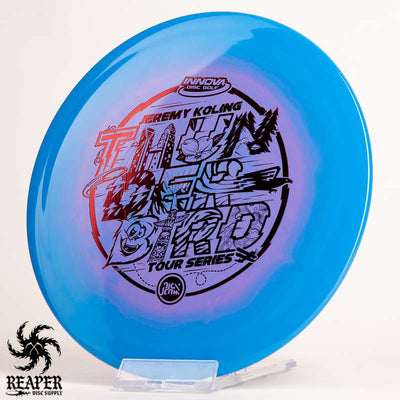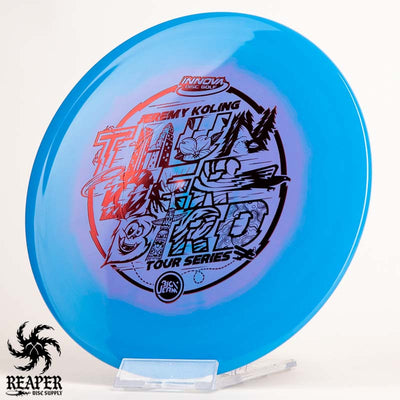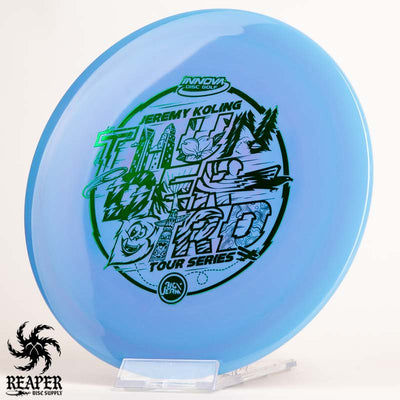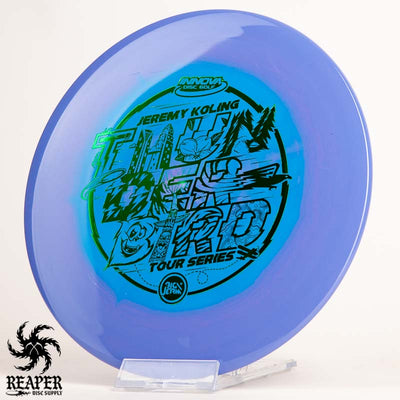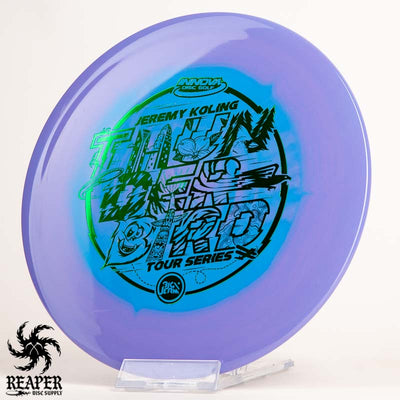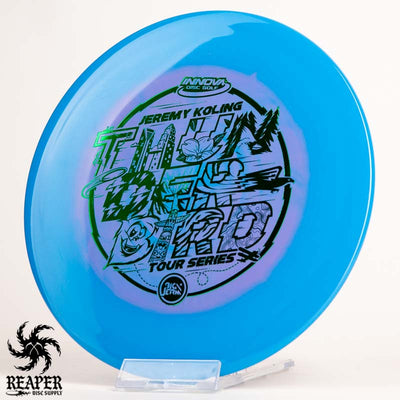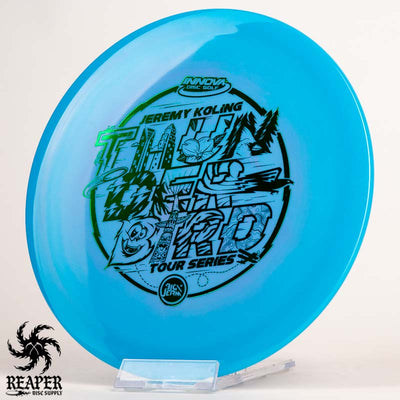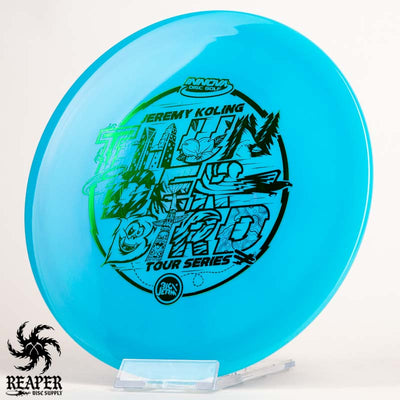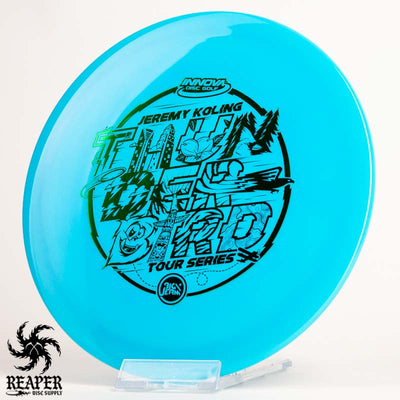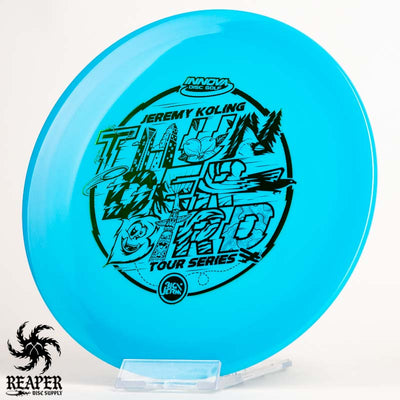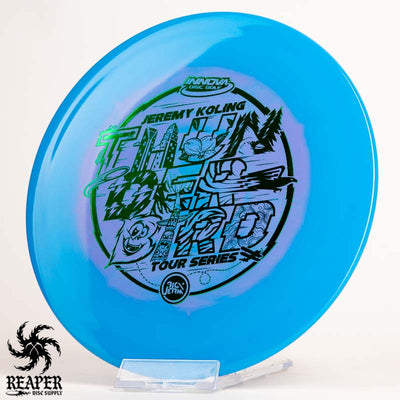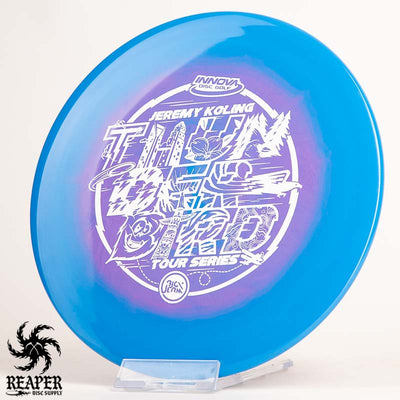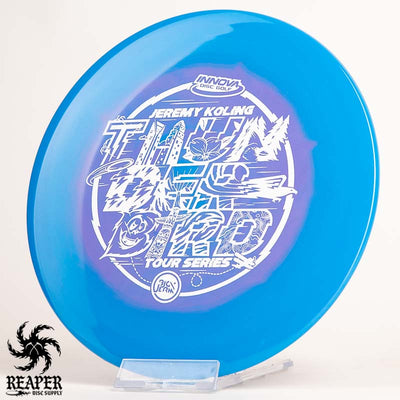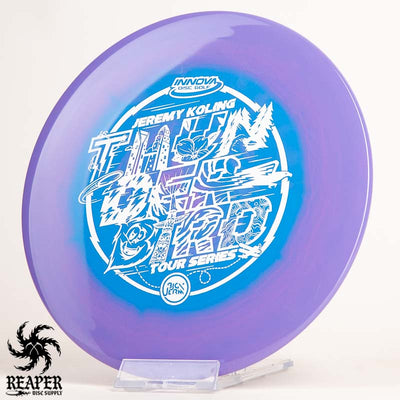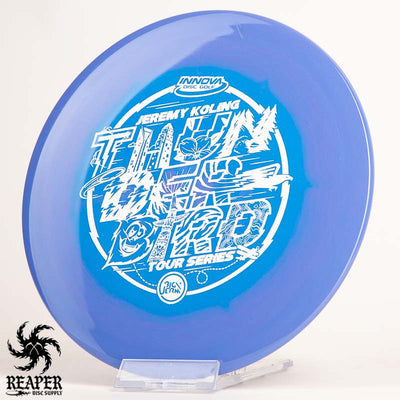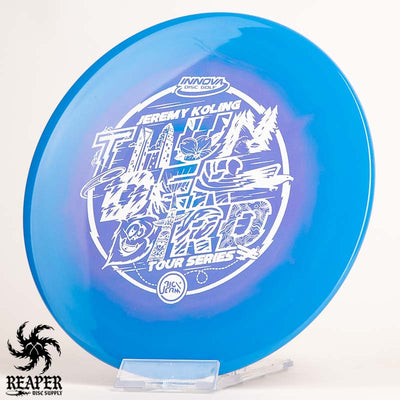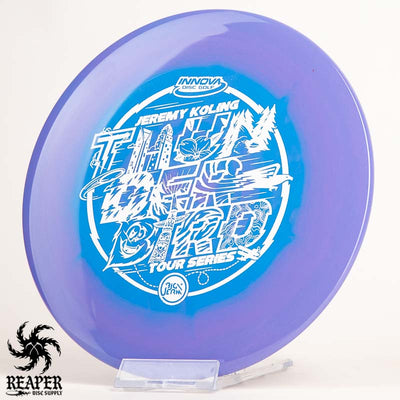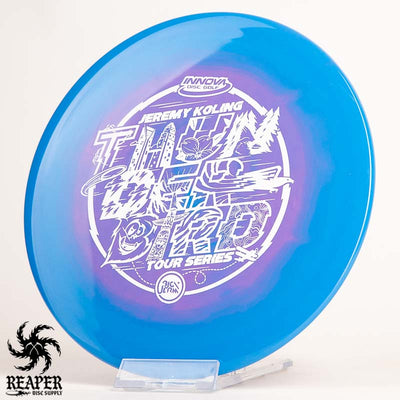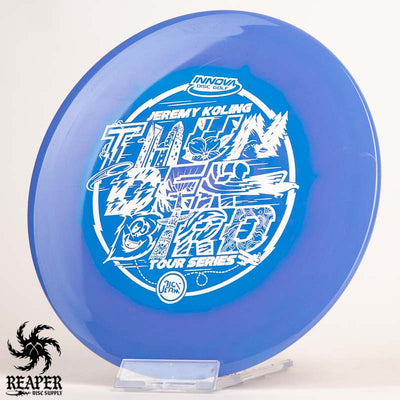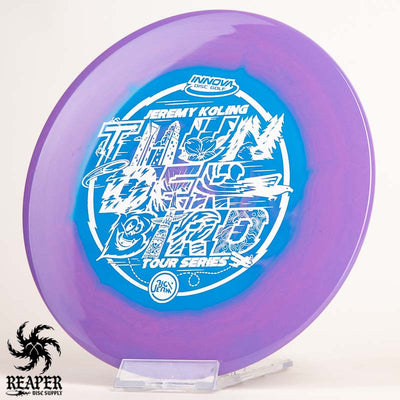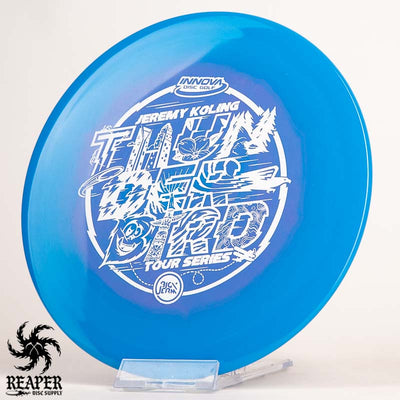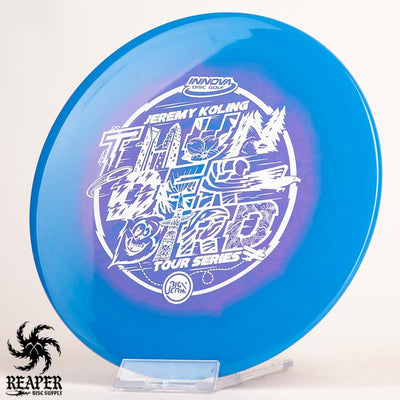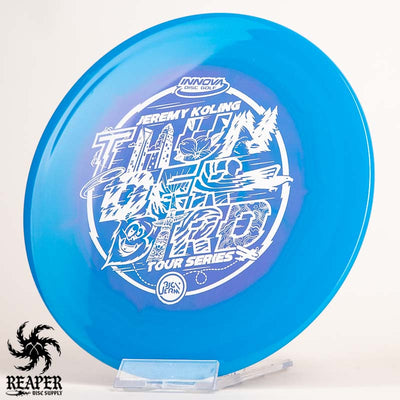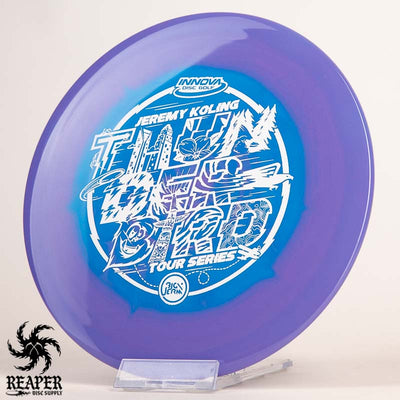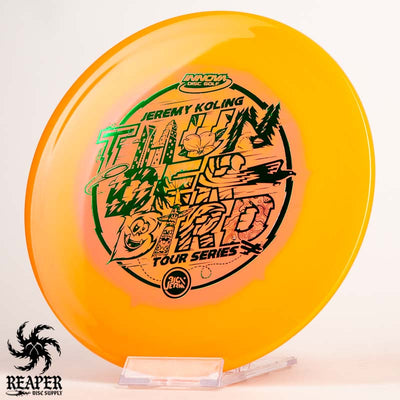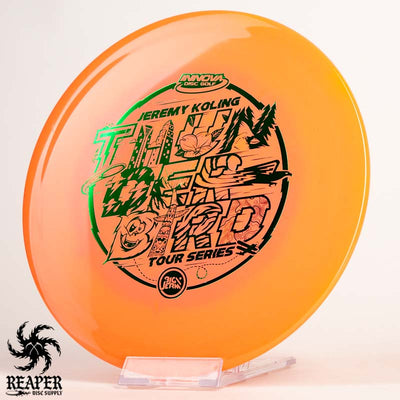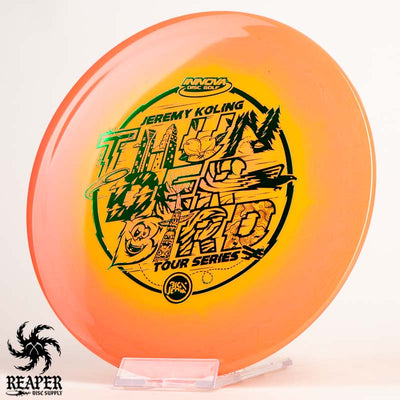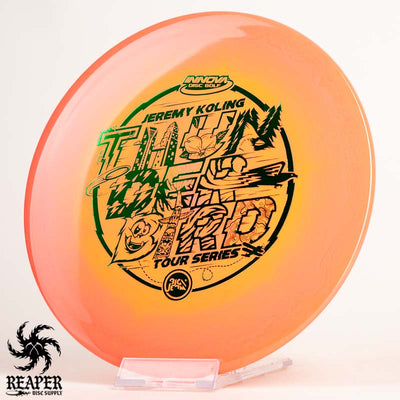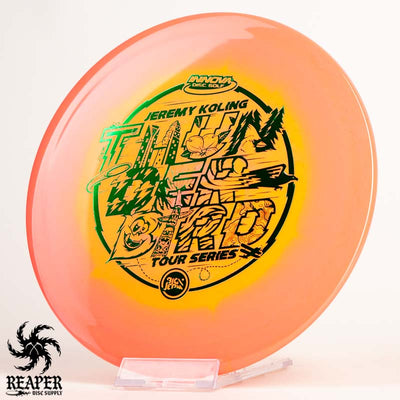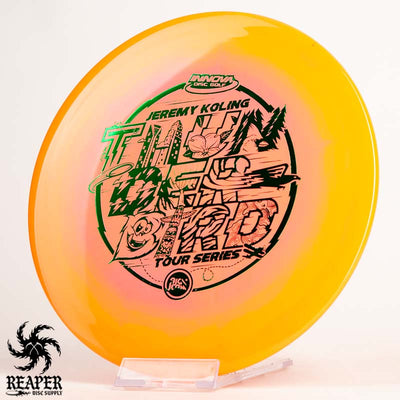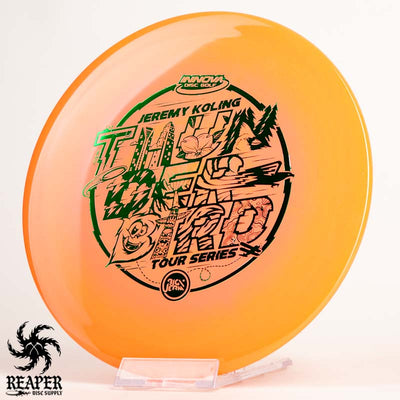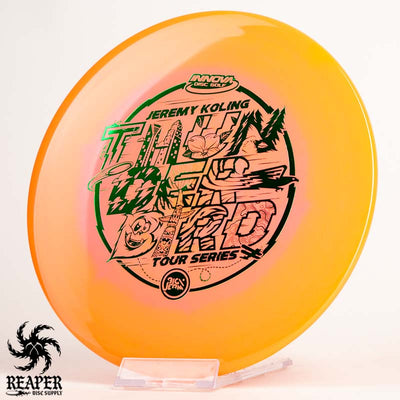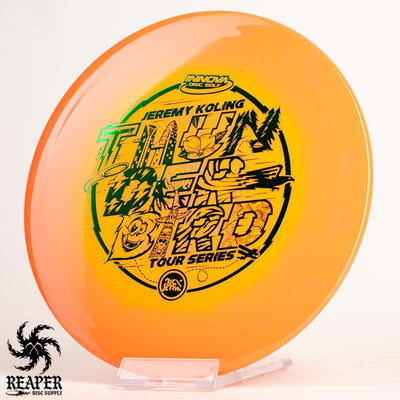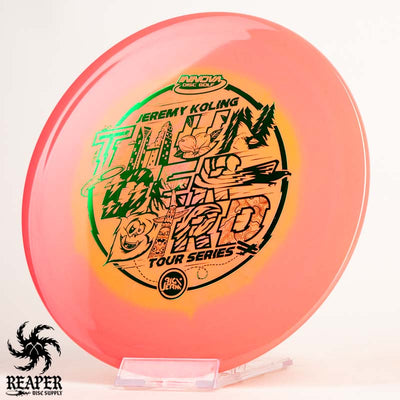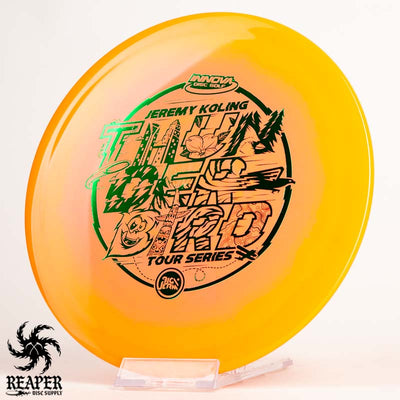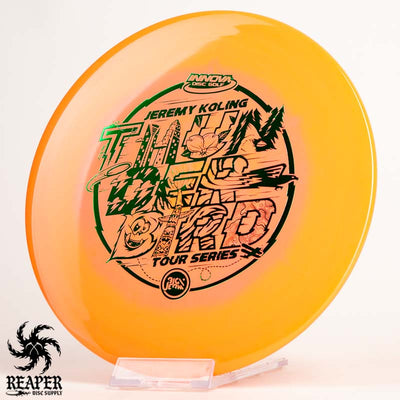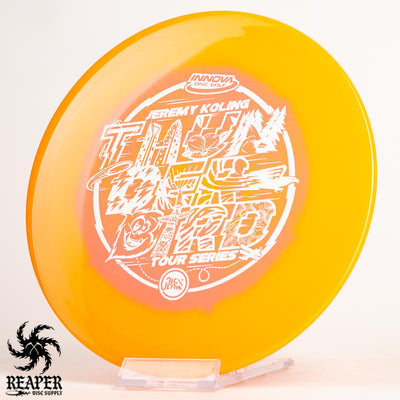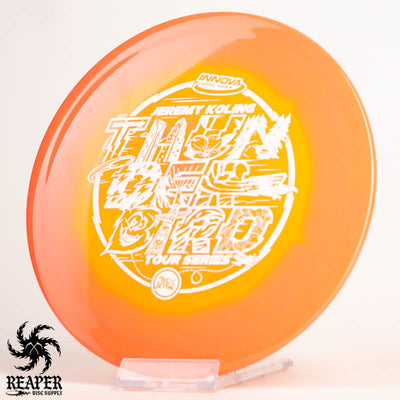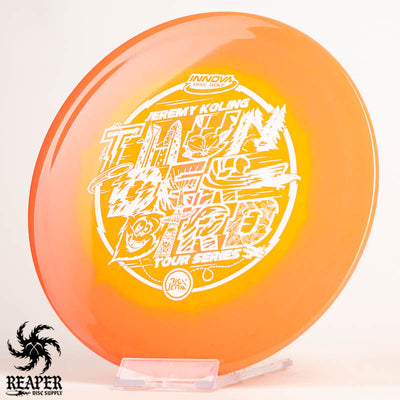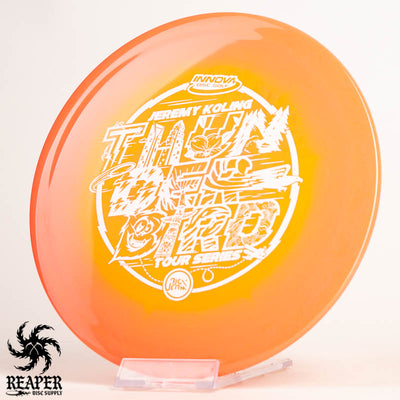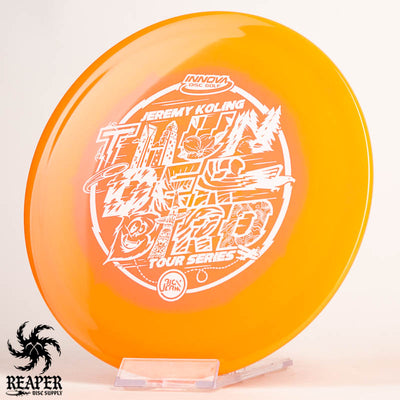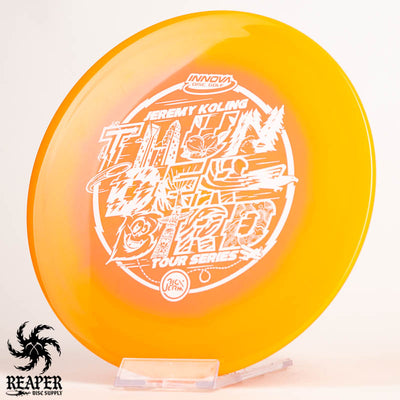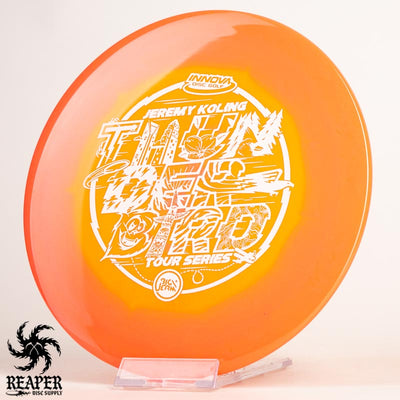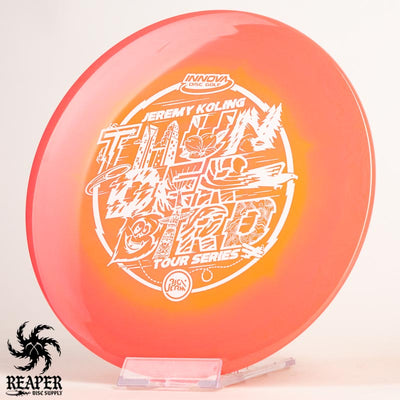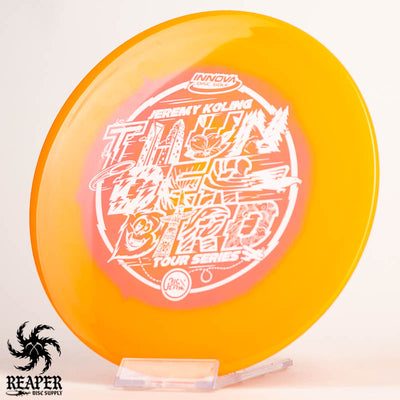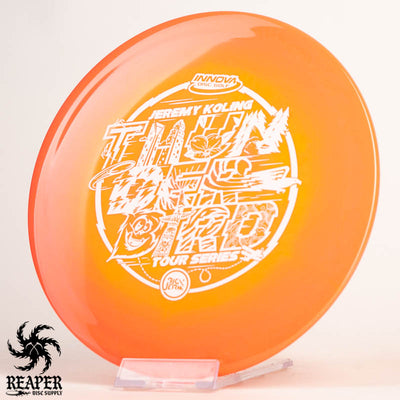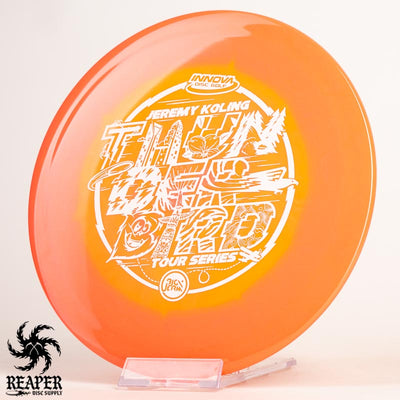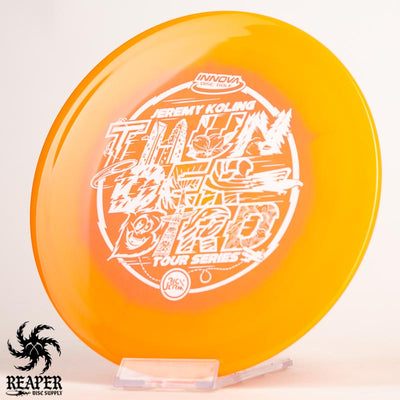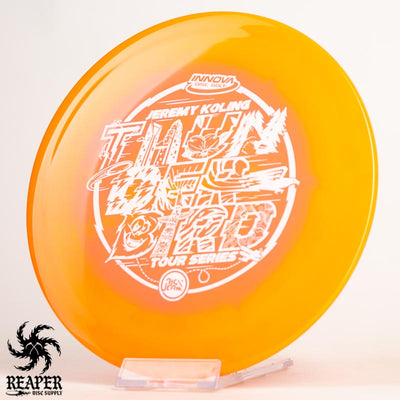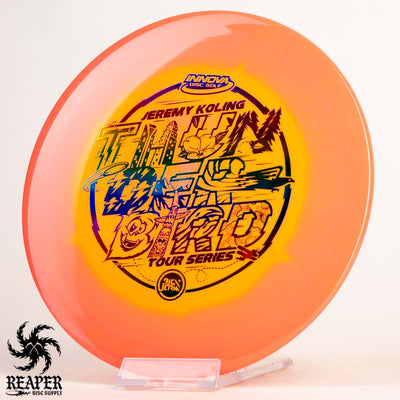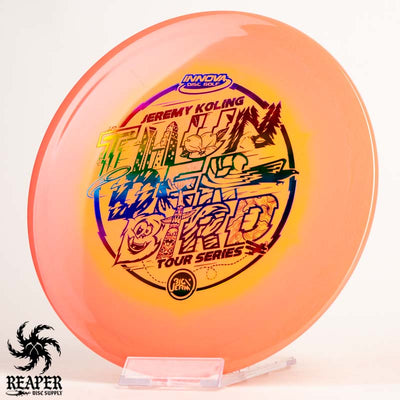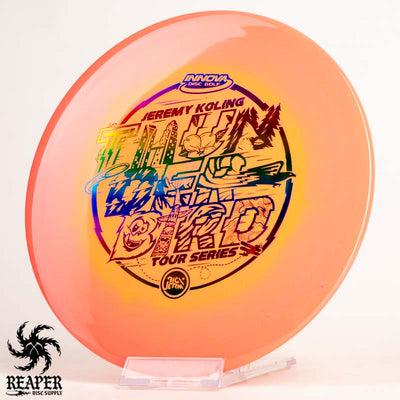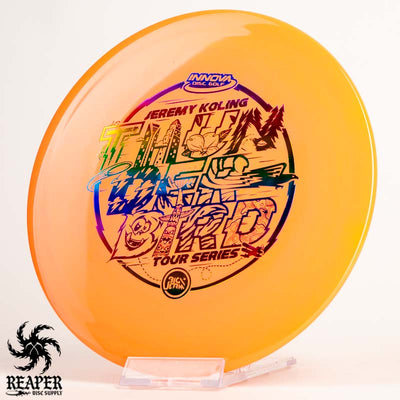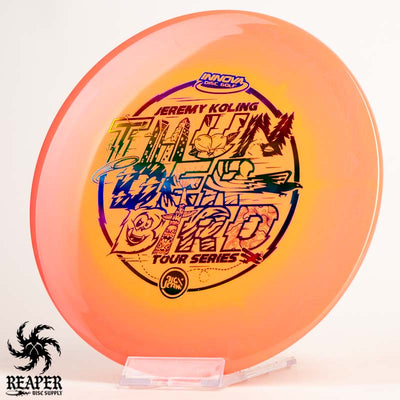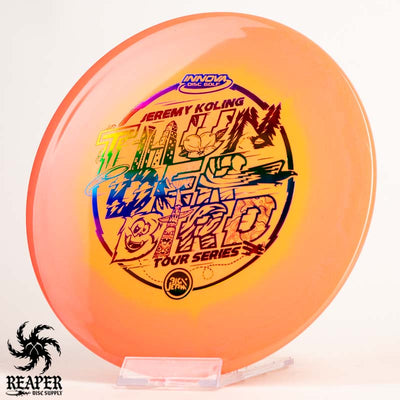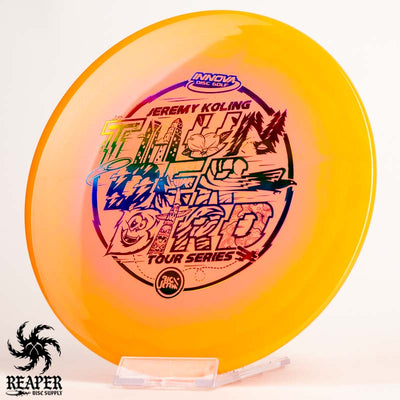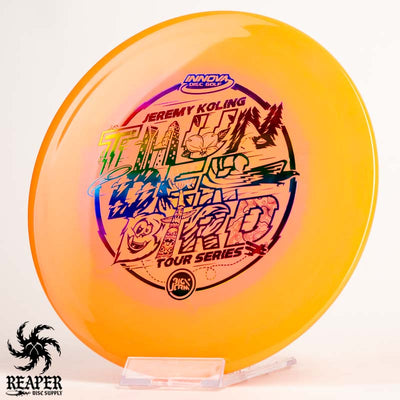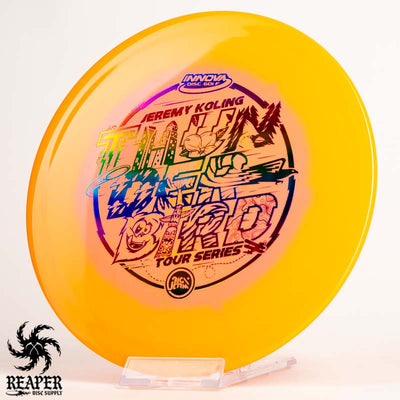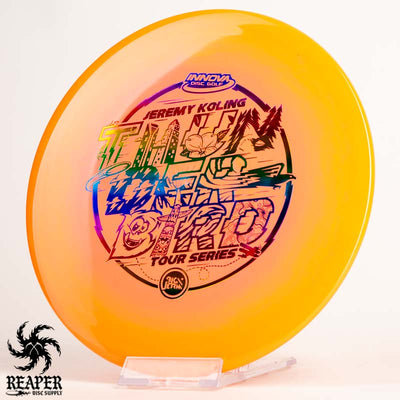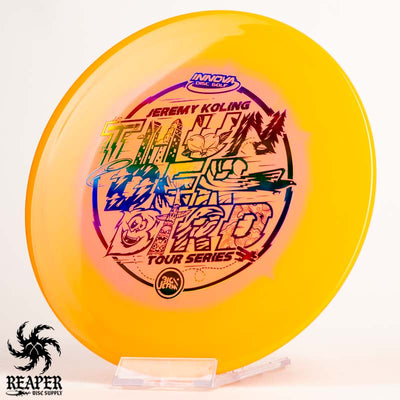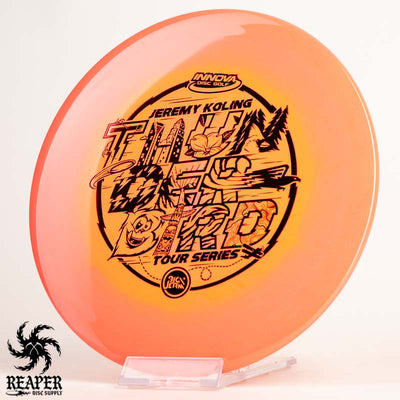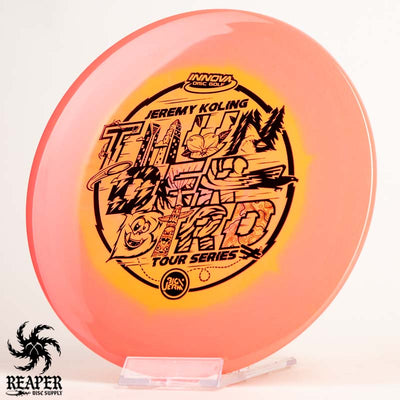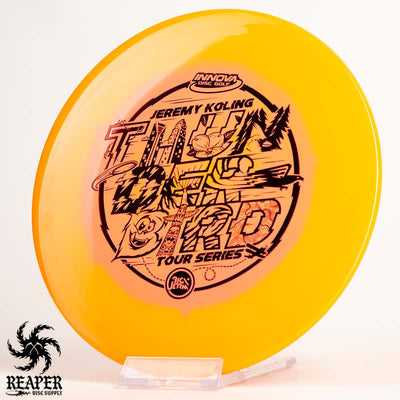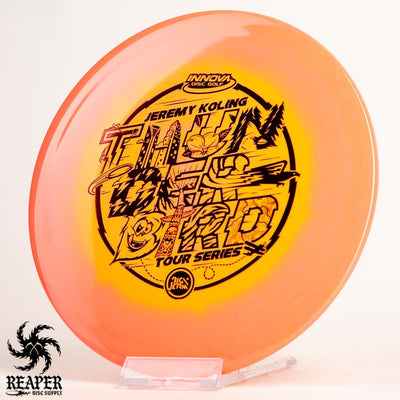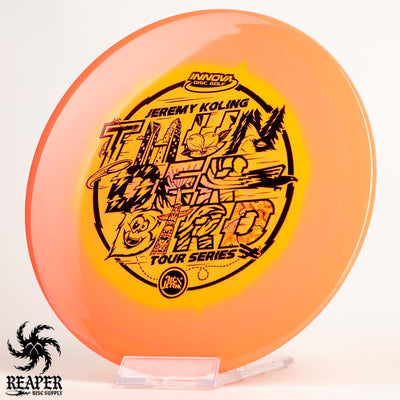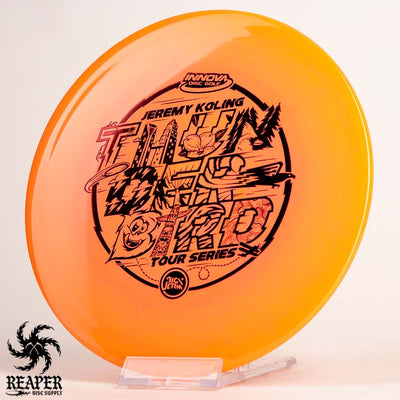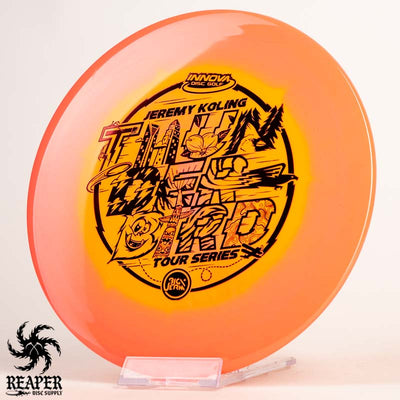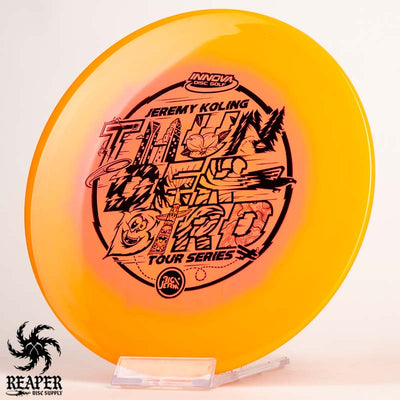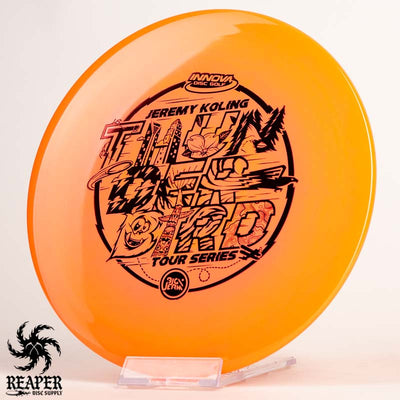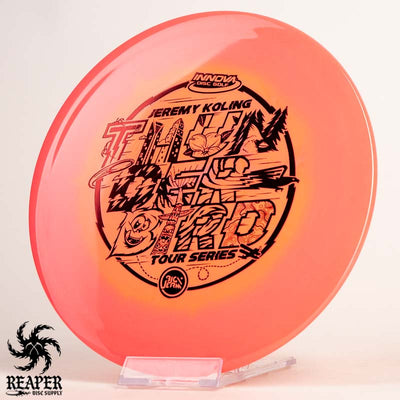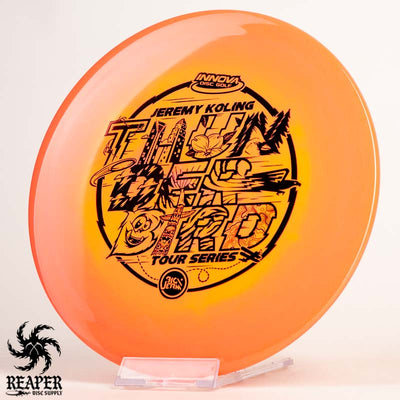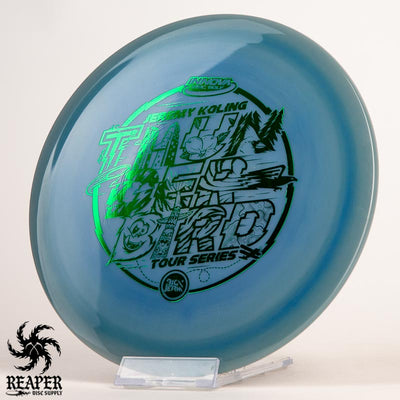 Big Jerm's Thunderbirds are always one of the most anticipated Innova Tour Series discs, and this year he delivered big time.
These Swirly Star Jeremy Koling Thunderbirds come in a variety of unique colors and stamps, to compliment any color-themed disc golf bag. Featuring a funky and fresh stamp these overstable distance drivers will earn a place in your heart (and bag).
We also have Halo Thunderbirds, too!
You may also like: Millennium Sirius Orion LS driver, Millennium Calvin Heimburg Draco driver, and the Clash Discs Ginger.
Jeremy Koling Thunderbird Flight Numbers:
Speed: 9
Glide:5
Turn: 0
Fade: 2
Stability: Overstable
Commonly Used For: Long fairway drives (forehand and backhand) with a predictable fade