Millennium Draco Calvin Heimburg (Quantum)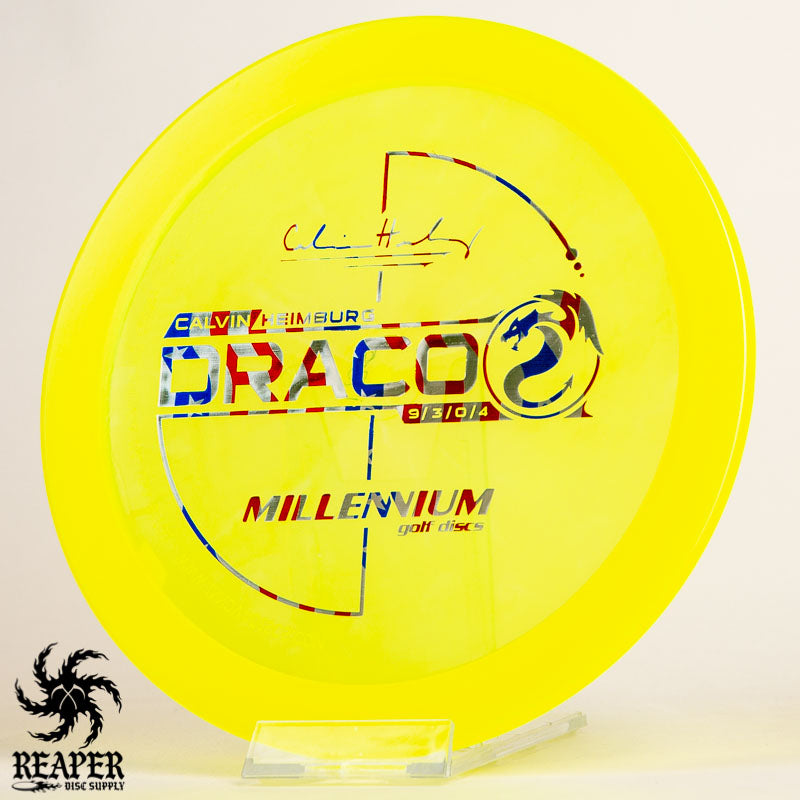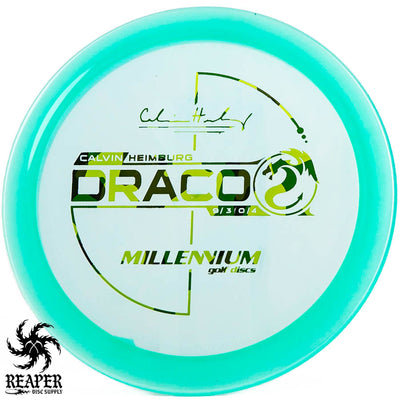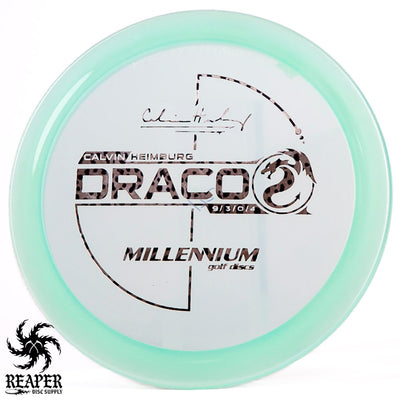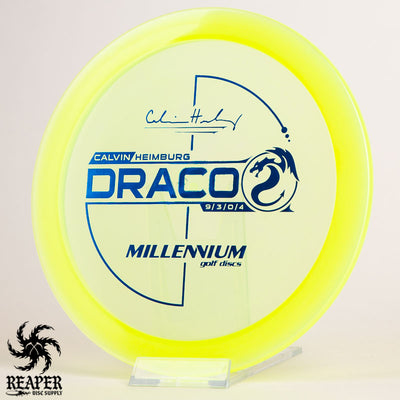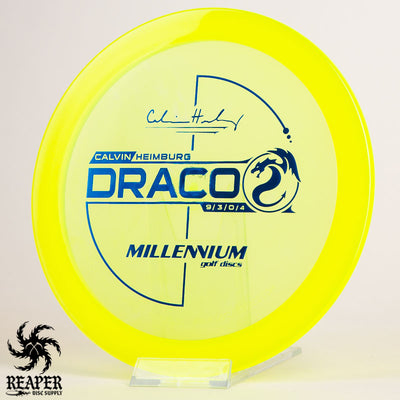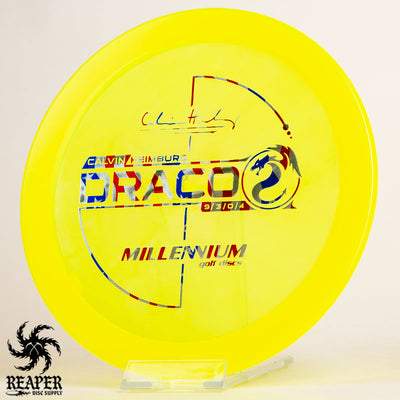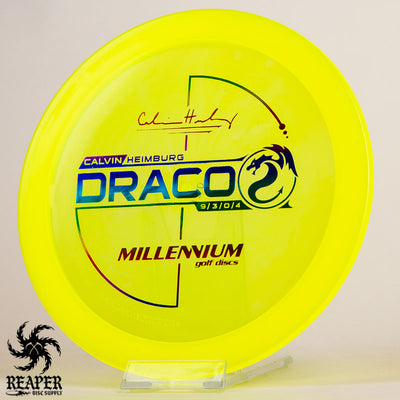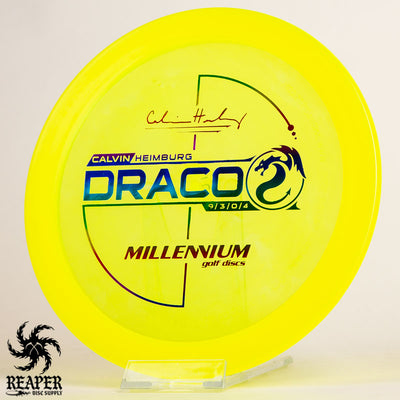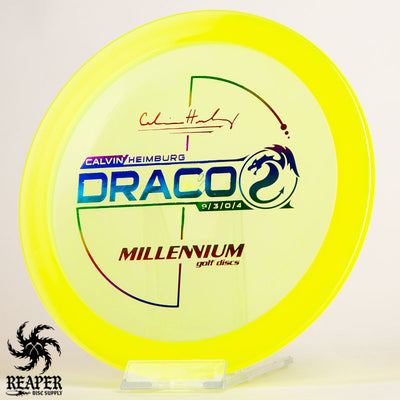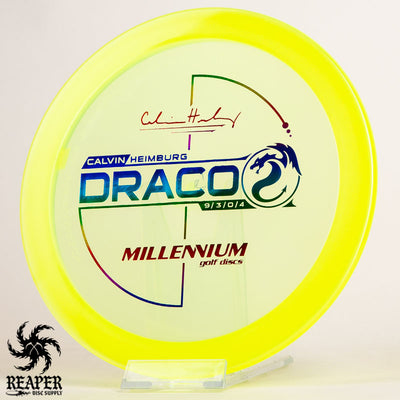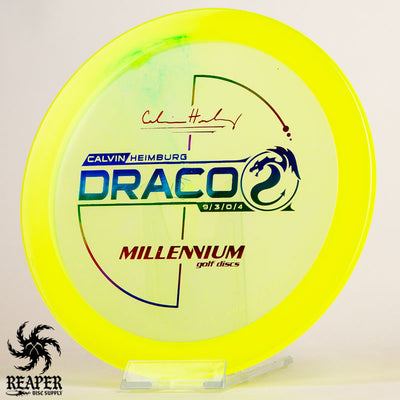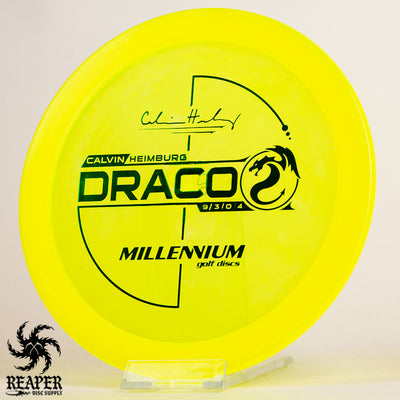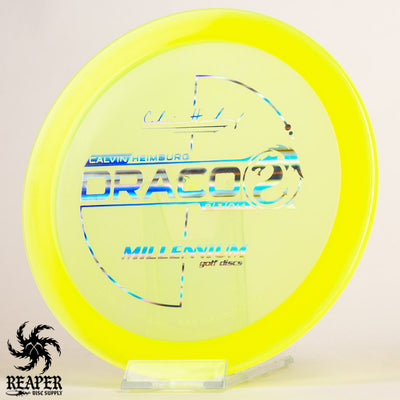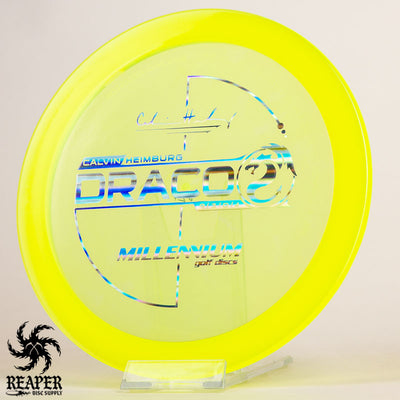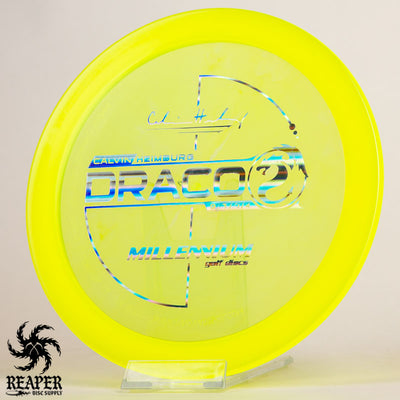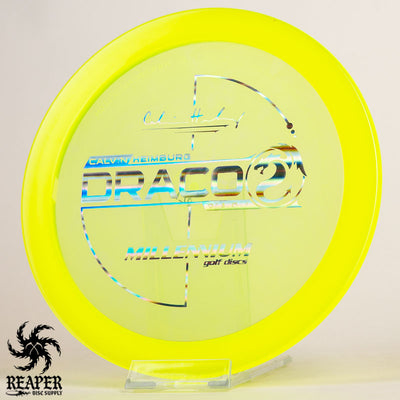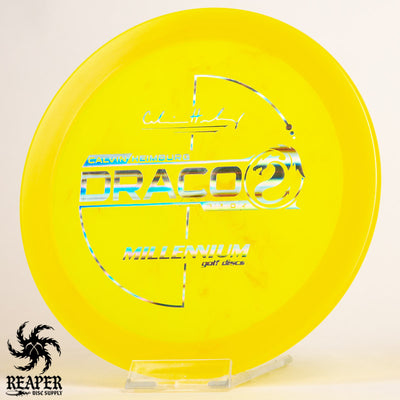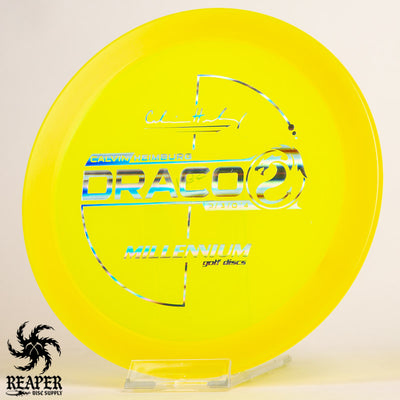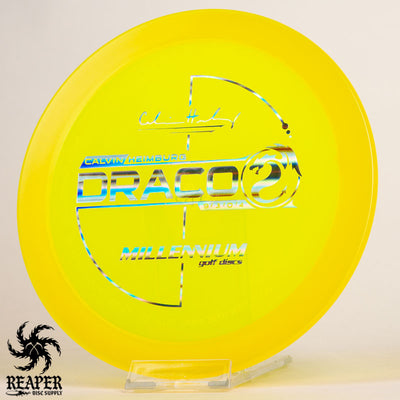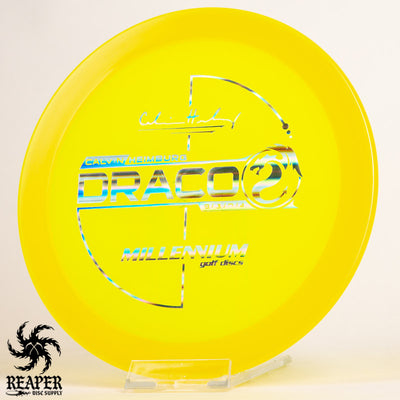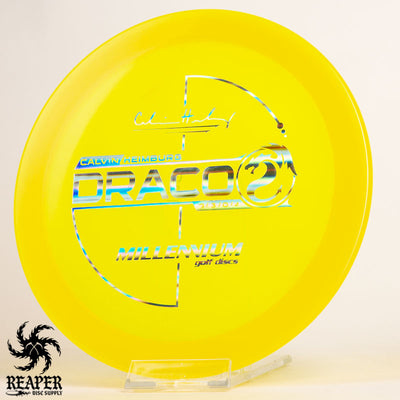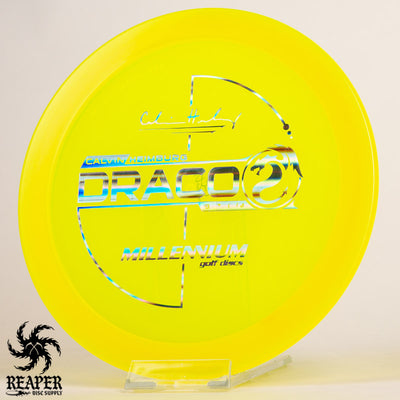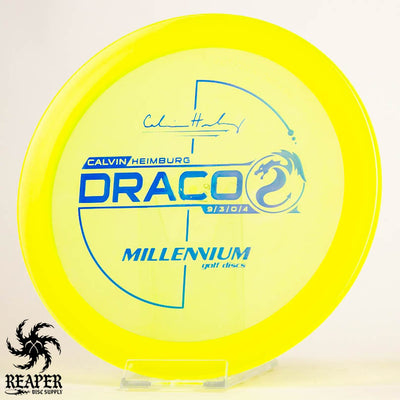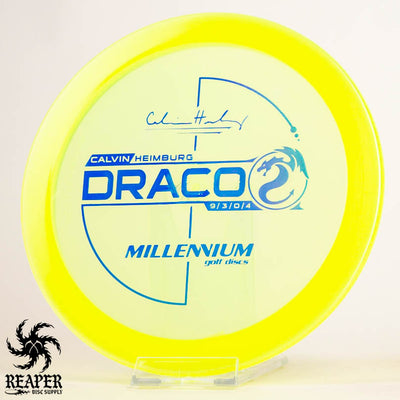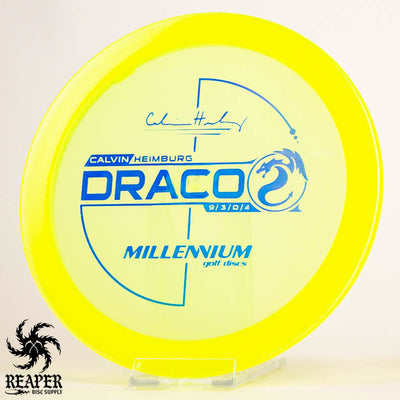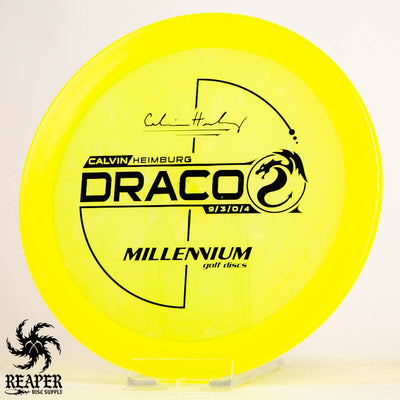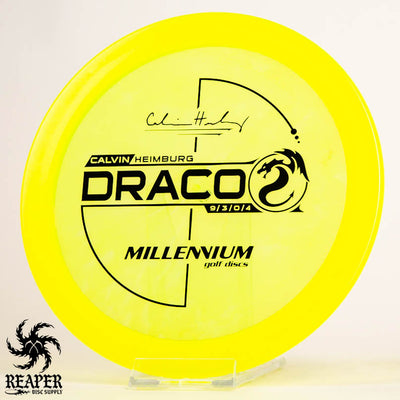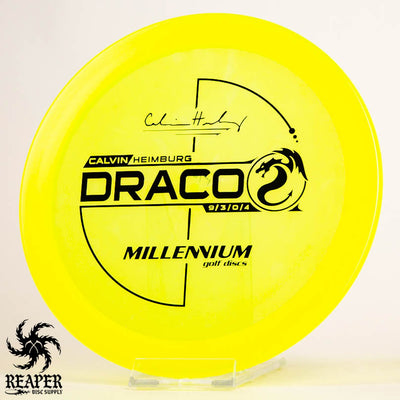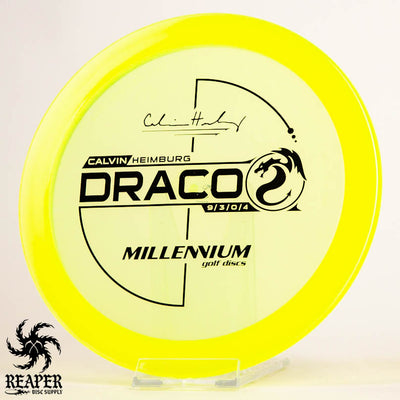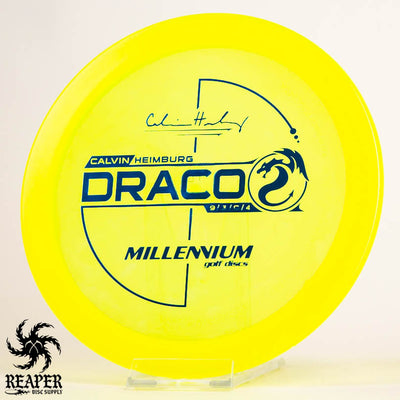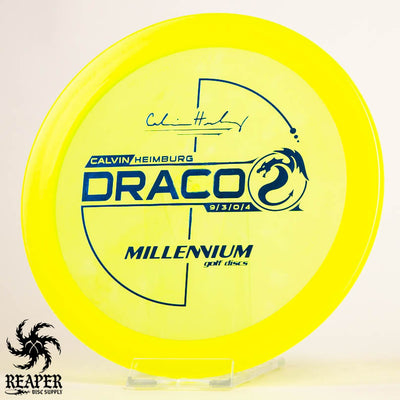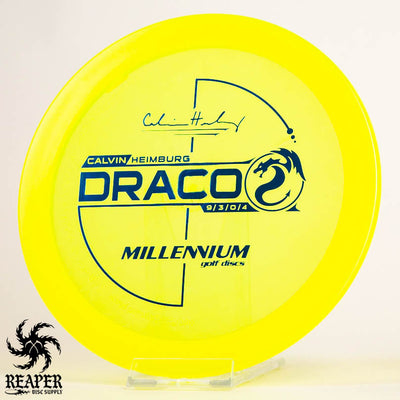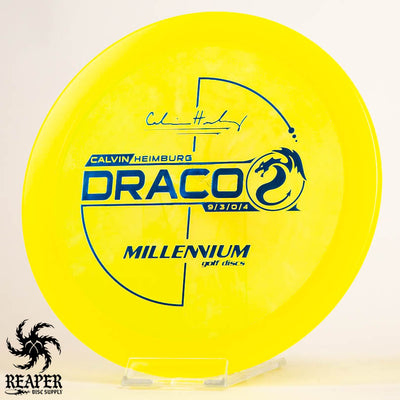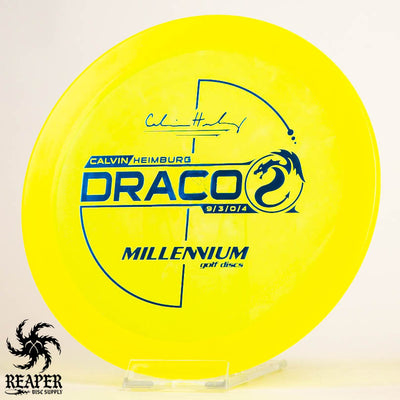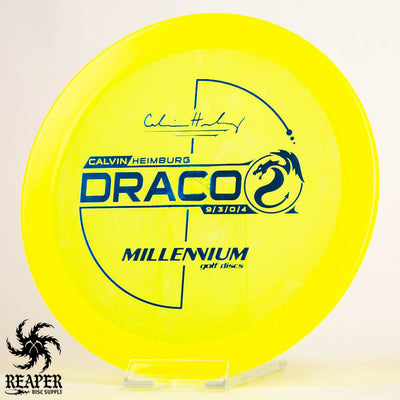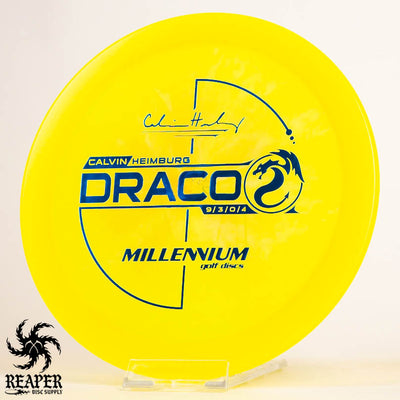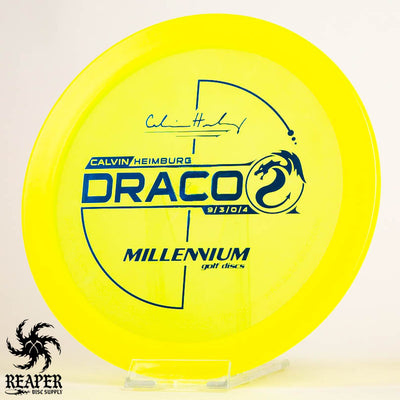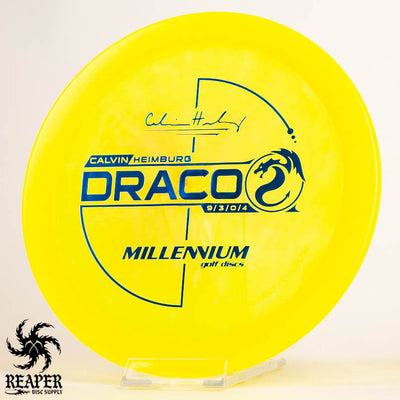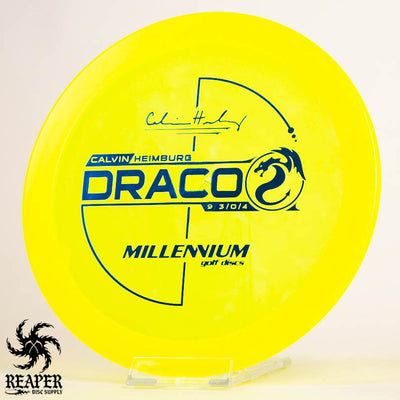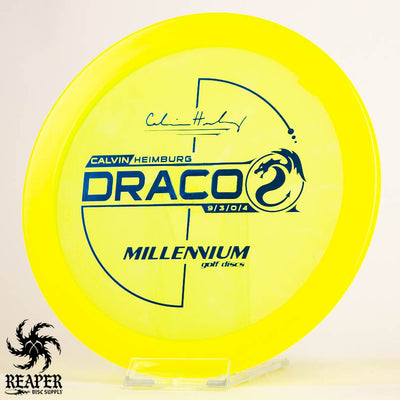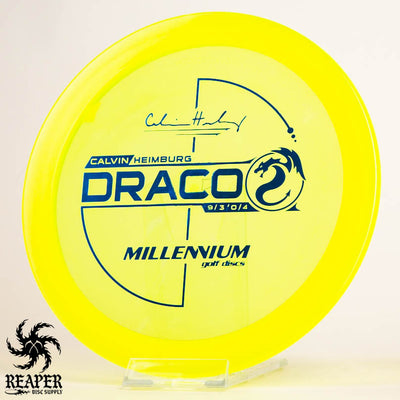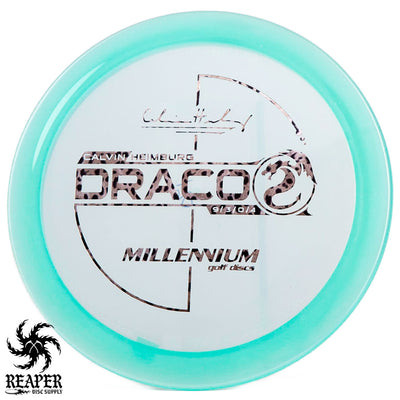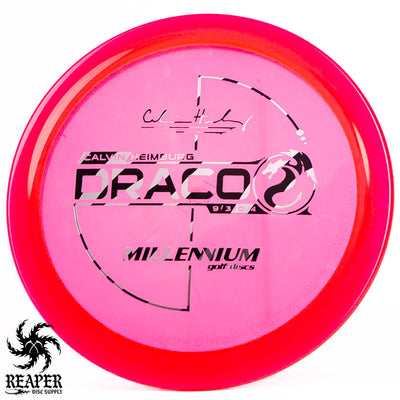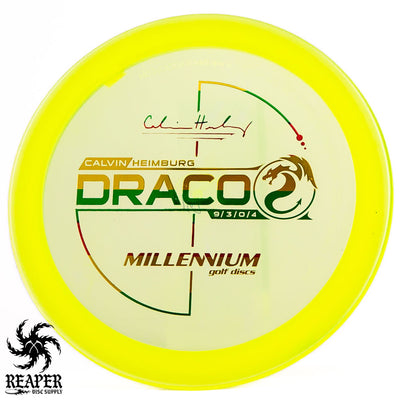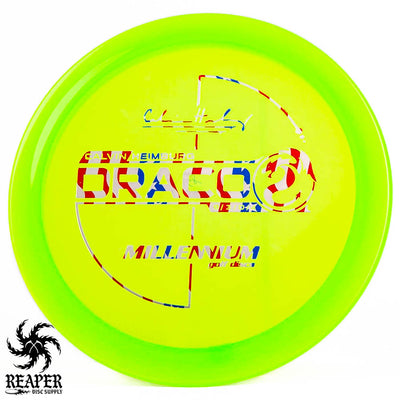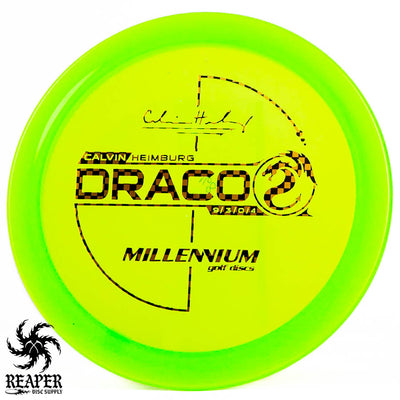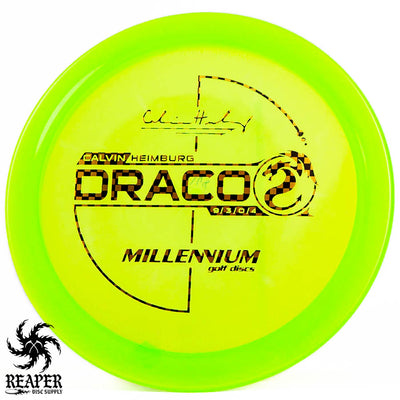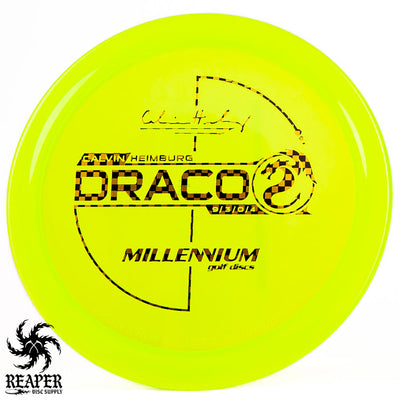 The Millennium Calvin Heimburg Draco is a very overstable distance driver that is reliable in any kind of weather conditions. Commonly used for forehand shots, and fairway drives into strong headwinds; the Draco is a staple in many professional players' bags. This driver is basically a Champion Firebird but even more overstable and slightly more glide/distance.
Millennium's Quantum plastic is manufactured by Innova and is the same as their Champion plastic. This is a very stable, durable plastic that is Ideal for an overstable disc like the Draco. Just watch any professional tournament Calvin Heimburg is playing and you will see him reach for his Draco for a ton of his shots.
The Millennium Draco will slice through the wind like butter and comes in some awesome colors and stamp combinations. This is one of Millennium's most popular molds so see what all the hype is about and snag one for your bag!
You may also like: MVP Neutron Terra, MVP Plasma Motion, Halo Thunderbird
Millennium Draco Flight Numbers:
Speed:  9
Glide:  3
Turn:  0
Fade:  4
Stability: Very Overstable
Commonly Used For: Forehand drives, windy shots
Calvin Heimburg Draco Specs:
Diameter: 21.2 cm
Height: 1.4 cm
Rim Depth: 1.2 cm
Rim Thickness: 1.9 cm
Flexibility: 11.14 kg
Max Weight: 176 gr