Millennium Sirius Orion LS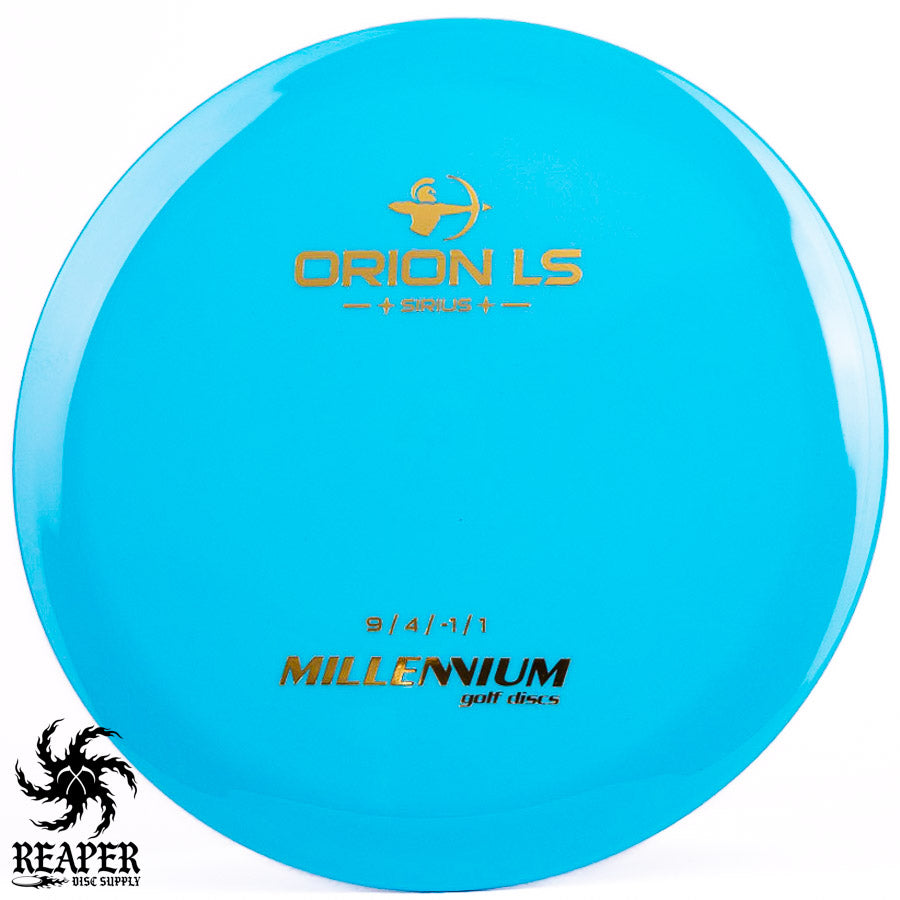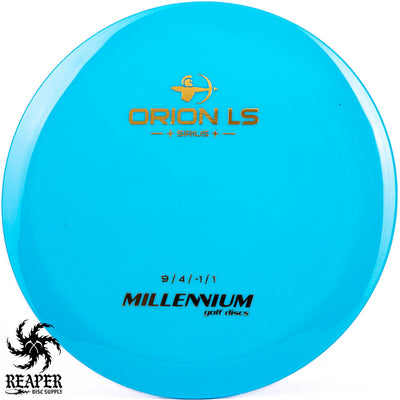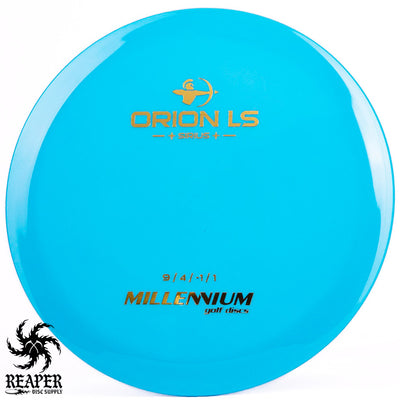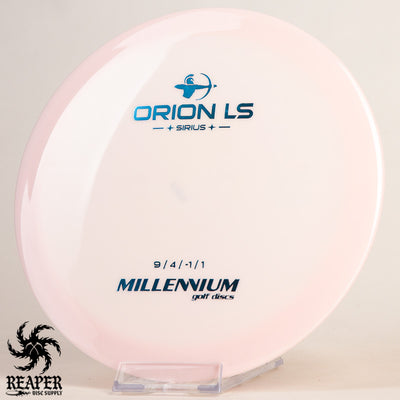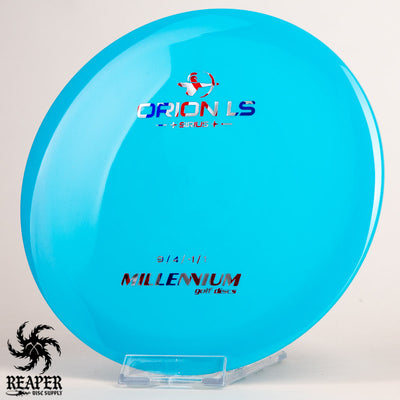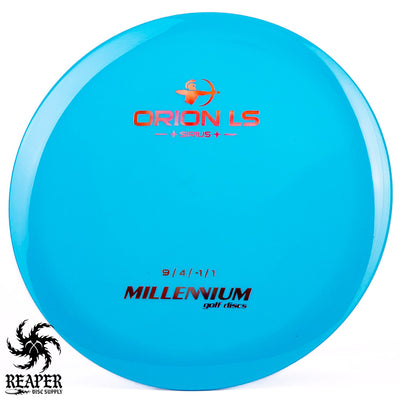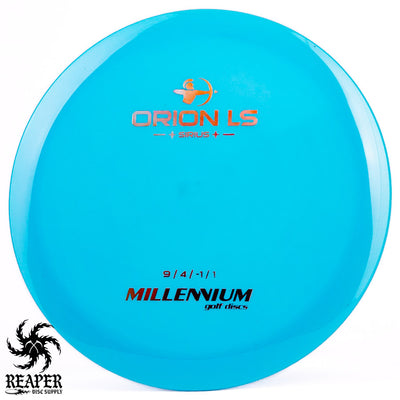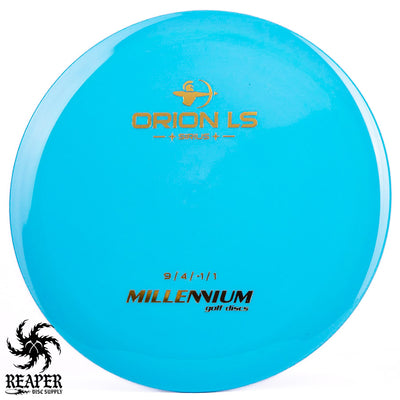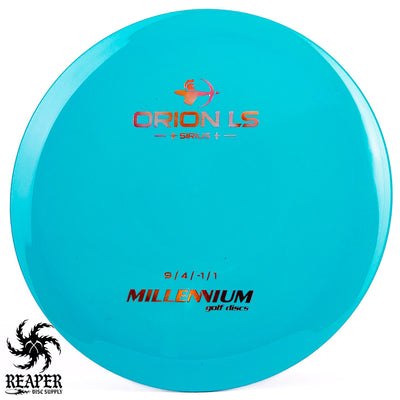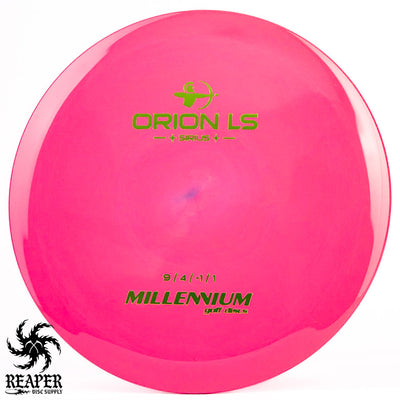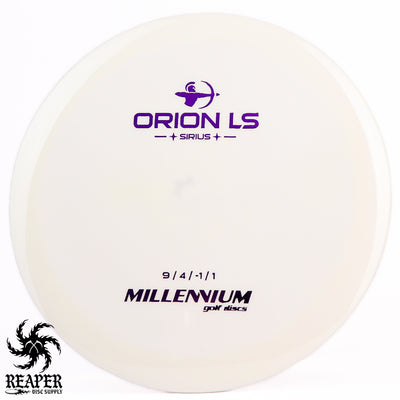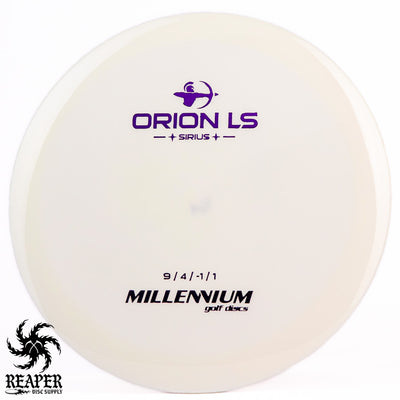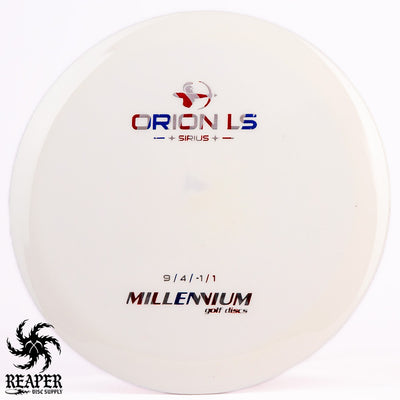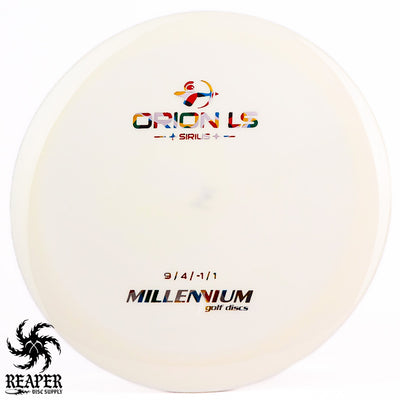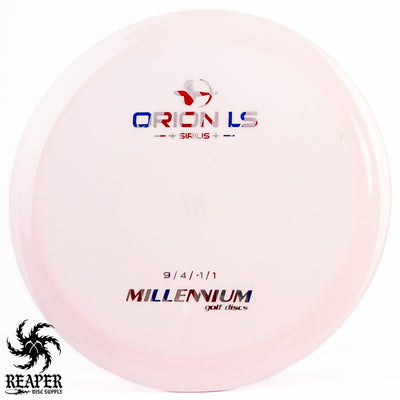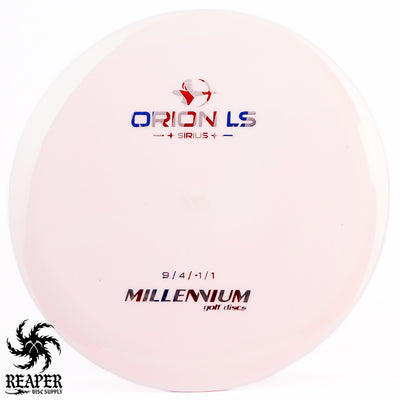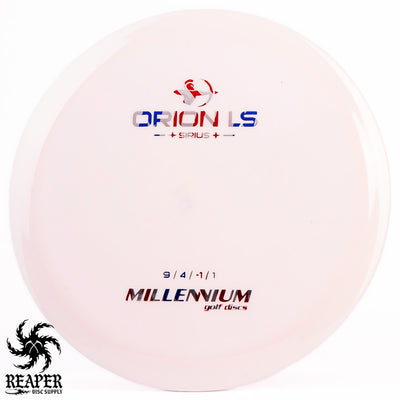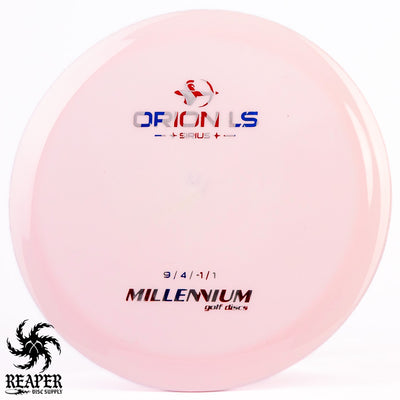 The Millennium Sirius Orion LS is a stable disc golf distance driver. Sirius plastic is the same as Innova's Star plastic which provides phenomenal grip and durability. It is relatively flexible and has a slightly flat top. 
This straight flying driver fits comfortably in the hand, especially for forehand shots. It feels very similar to my thunderbird with less of a sharp edge. After it beats in it will start flipping up to flat when thrown on hyzer and is easy to get to hold turnover lines. A great all-around driver that doesn't require an insane amount of speed to throw.
You may also like: Innova Valkyrie Halo, MVP Inertia
Orion LS Flight Numbers
Speed

: 9

Glide

: 4

Turn

: -1

Fade

: 1
Commonly used for: Controlled drives
Stability: Stable
Experience: Any
PDGA Dimensions & Specs
Height

: 1.4 cm

Rim Depth

: 1.2 cm

Rim Thickness

: 1.9 cm

Diameter

: 21.1 cm

Flexibility

: 12.02 kg

Max Weight:

 175.1 gr