Innova Halo Polecat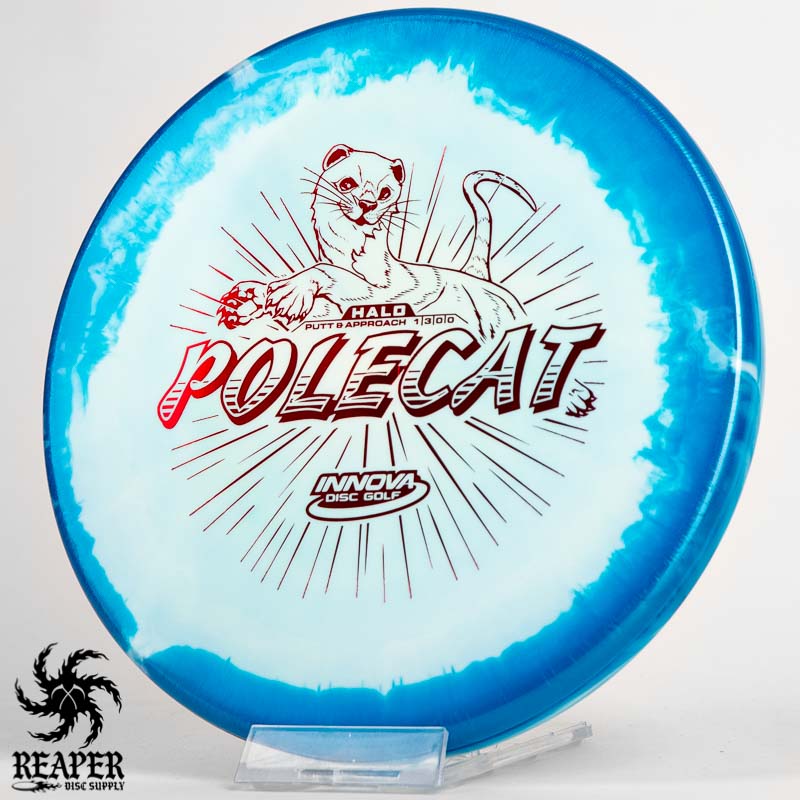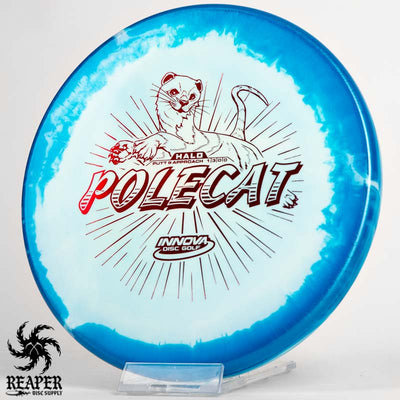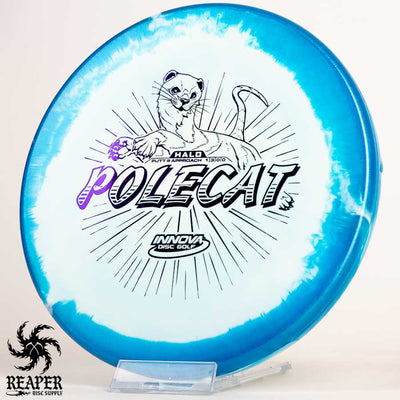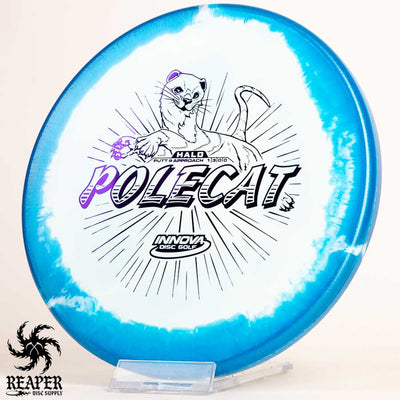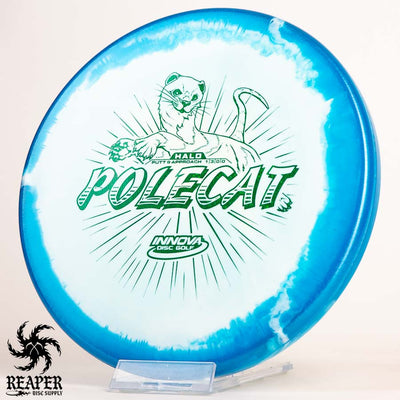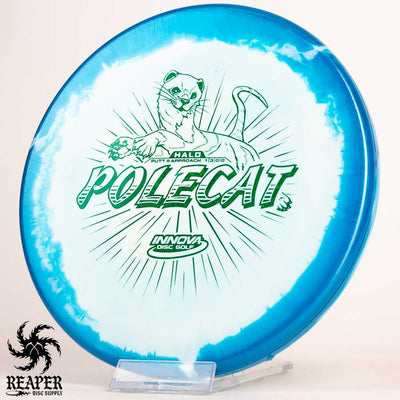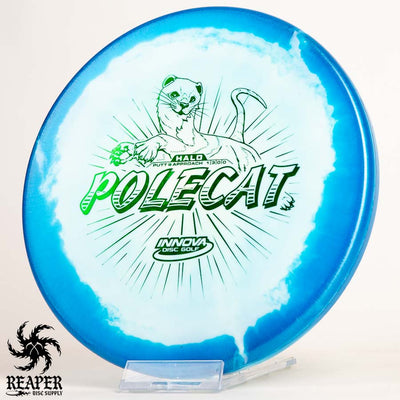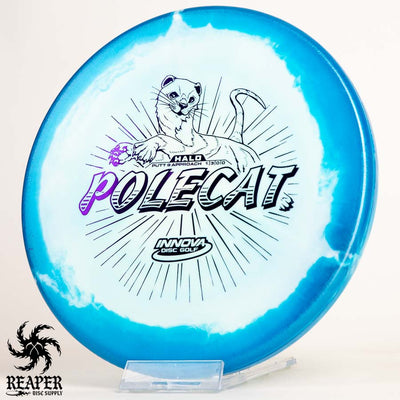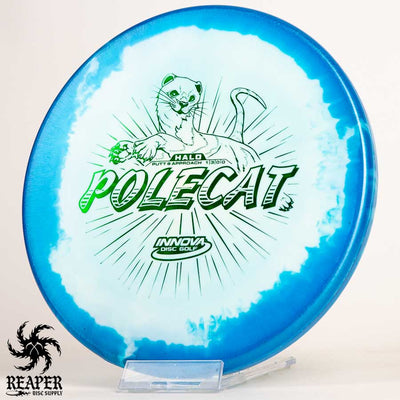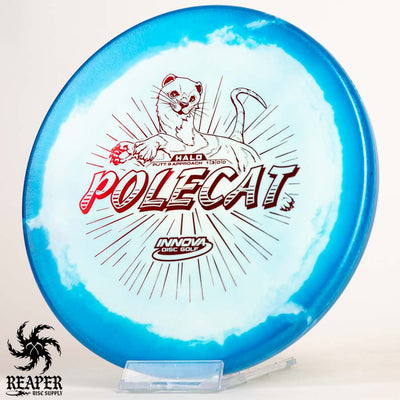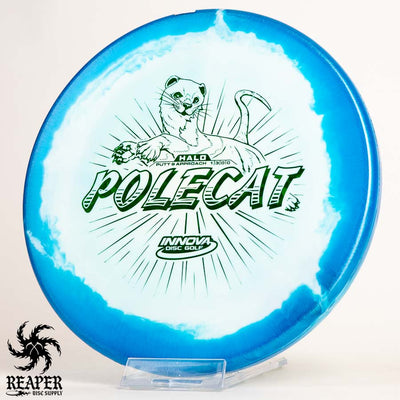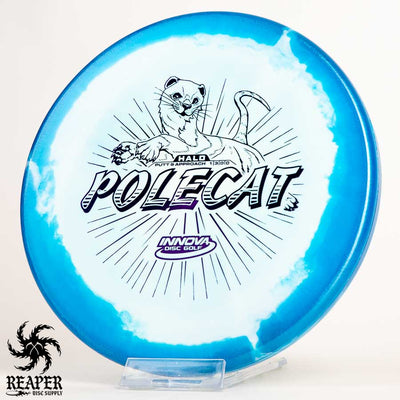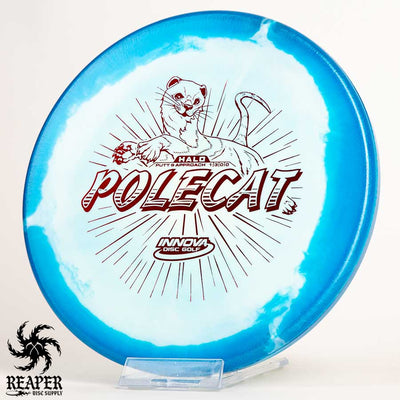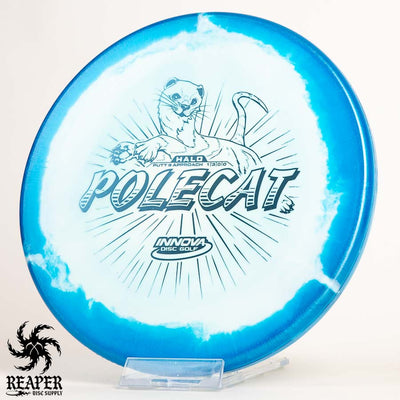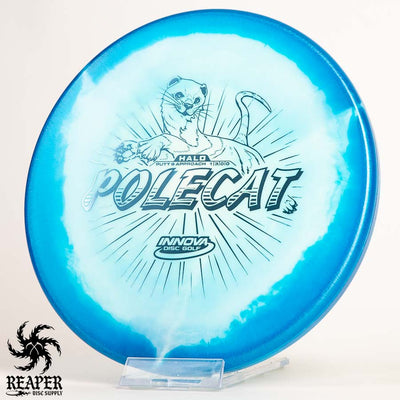 The Innova Halo Polecat is one of the most talked-about stable putt and approach discs of all time! This majestic disc features the infamous majestic polecat stamp and is made with beefy Halo plastic.
Limit 1 per household.
The Innova Polecat is a beginner-friendly putter that is most commonly used as an approach disc, especially in Halo plastic. With a speed rating of 1, it doesn't take much arm speed to throw this disc. It will do whatever you want it to do; hold an anny, hyzer, or just fly straight at the basket without fading.
Whether you are buying it for the memes or want to throw it at the basket, the Halo Polecat will not disappoint you. We also have more Polecats here.
You may also like: Loft Hydrogen, Thought Space Ethereal Praxis, Latitude 74 Moonshine Pure.
Halo Polecat Flight Numbers
Speed

: 1

Glide

: 3

Turn

: 0

Fade

: 0
Commonly used for: Approach shots
Stability: Stable
Experience: Any
Rim: Deep, Beadless
Dimensions & Specs
Height

: 2.3 cm

Rim Depth

: 1.6 cm

Rim Thickness

: .7 cm

Diameter

: 21.3 cm

Flexibility

: 4.2 kg

Max Weight:

 176.8 gr