Innova Calvin Heimburg Halo Destroyer (Tour Series)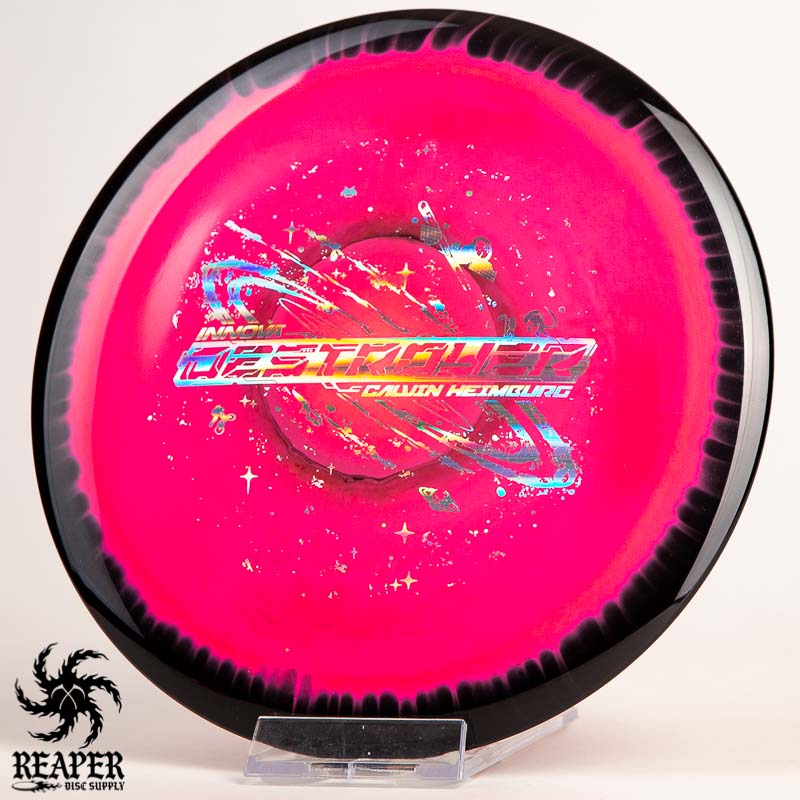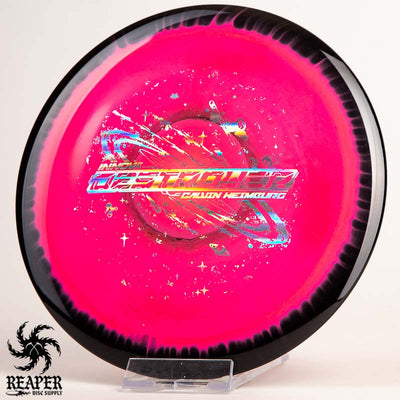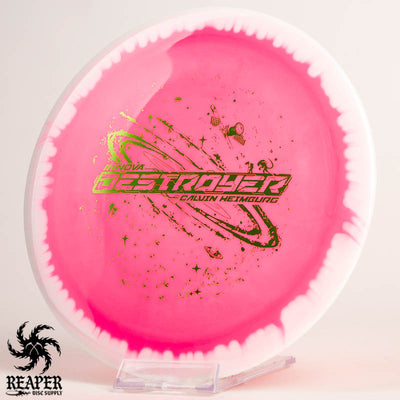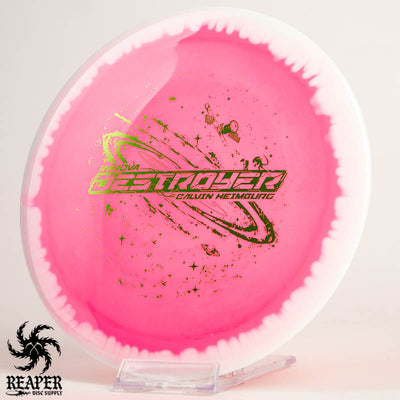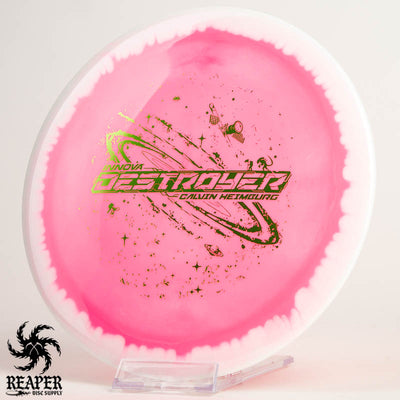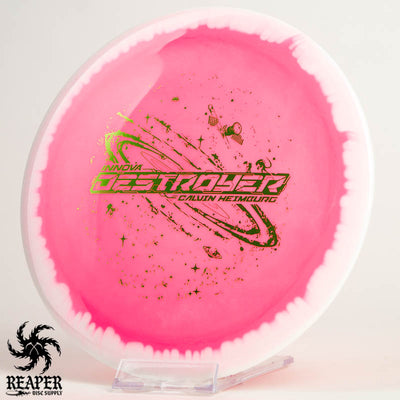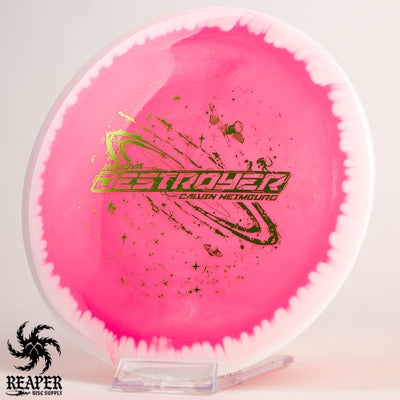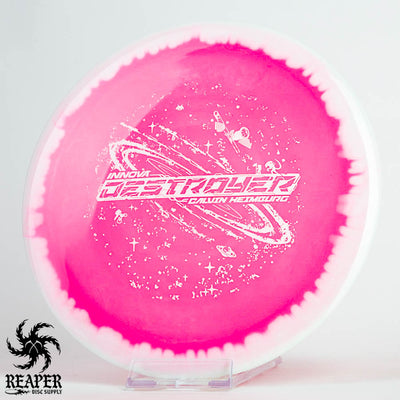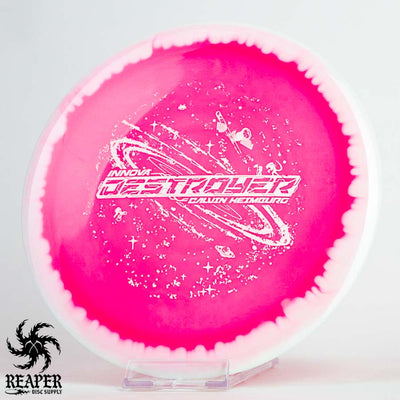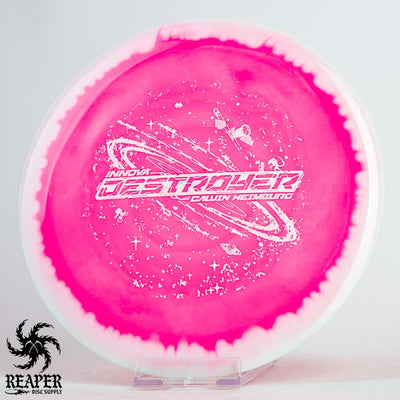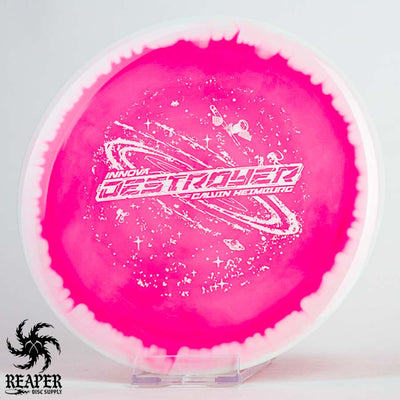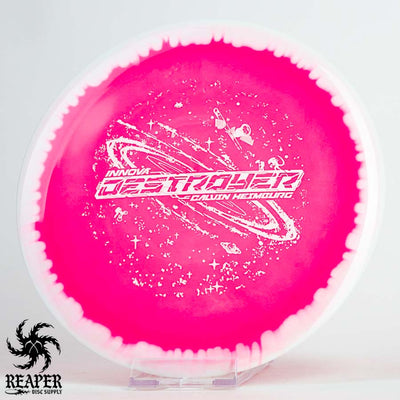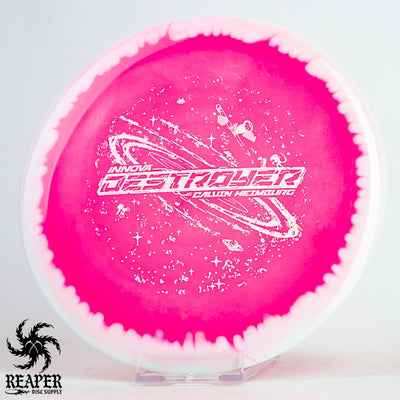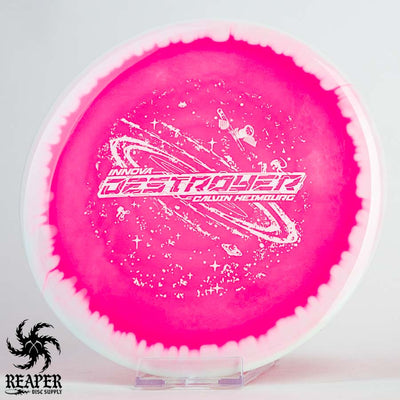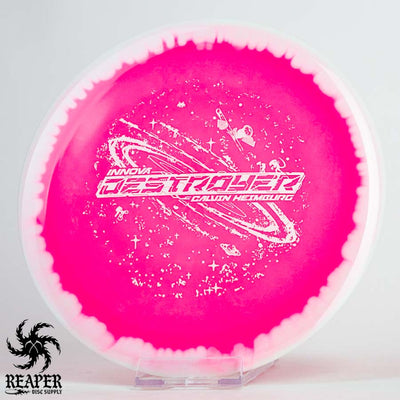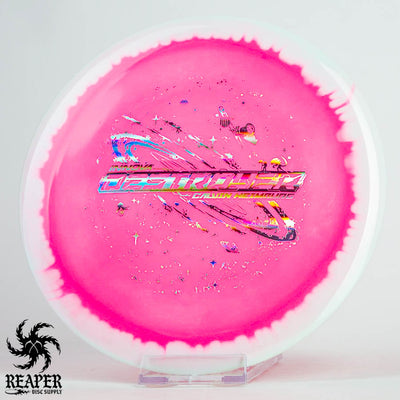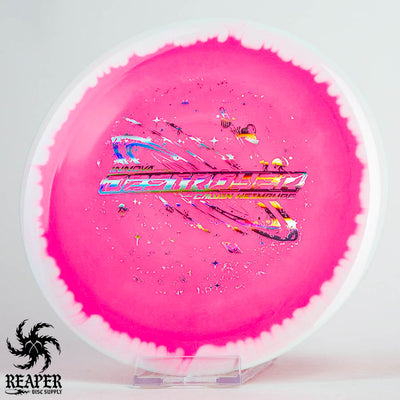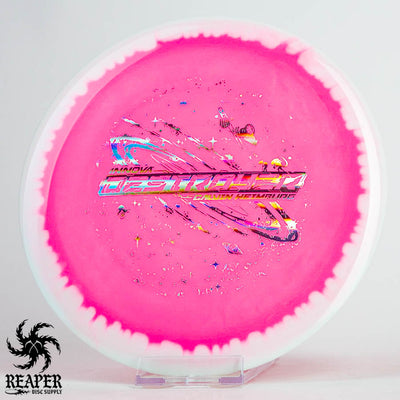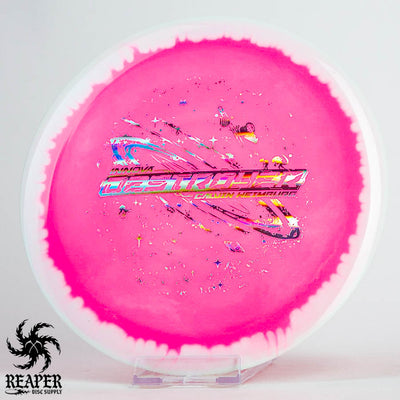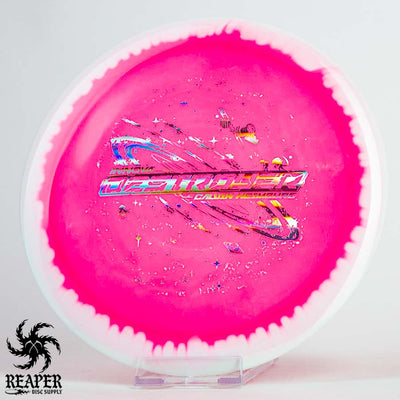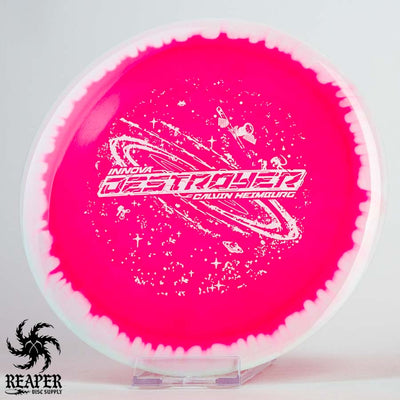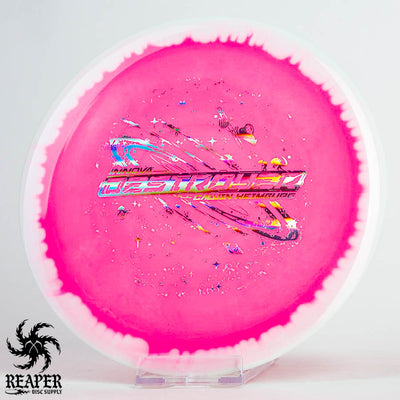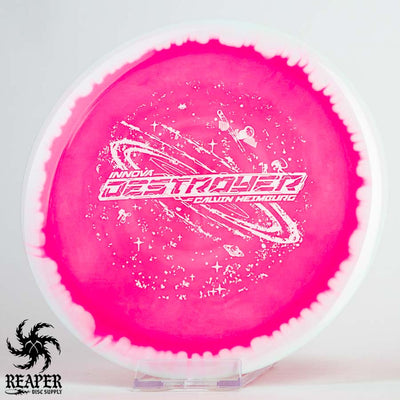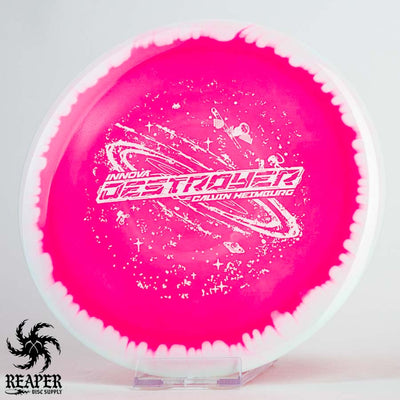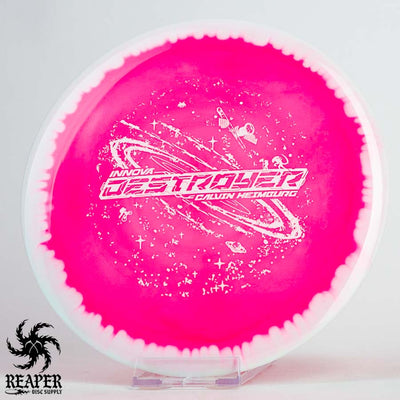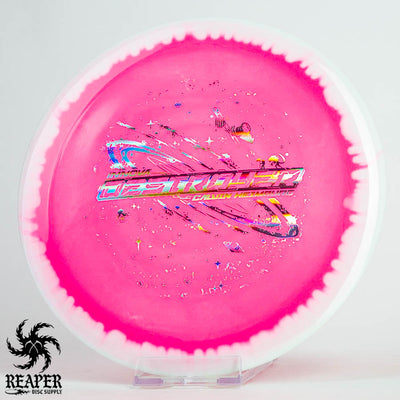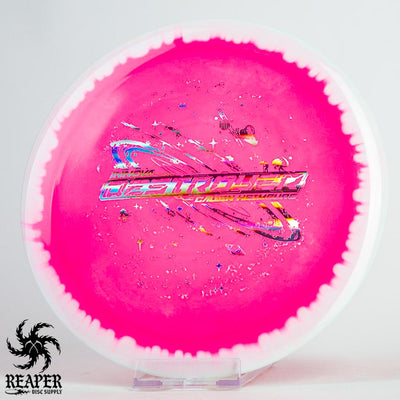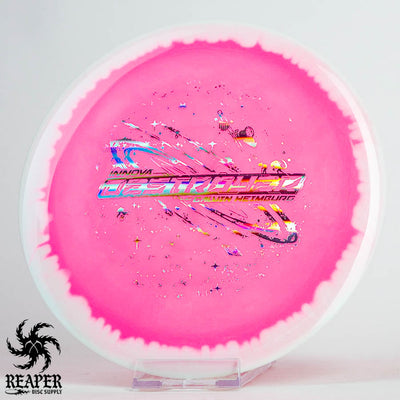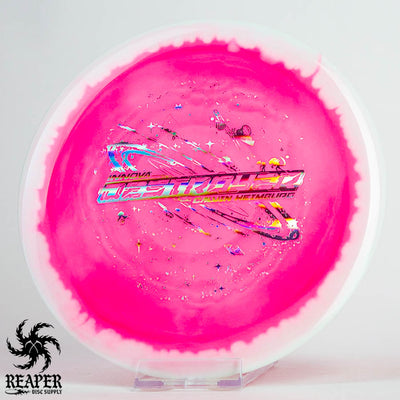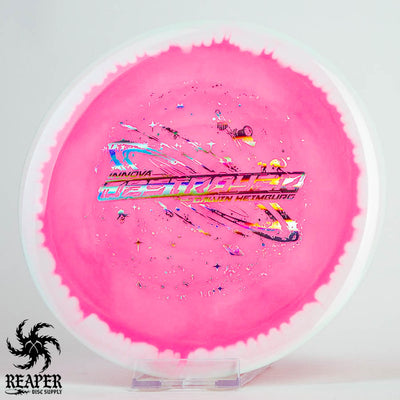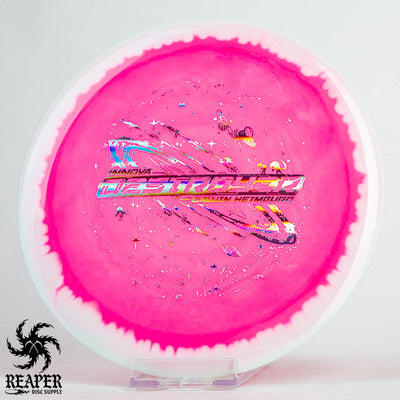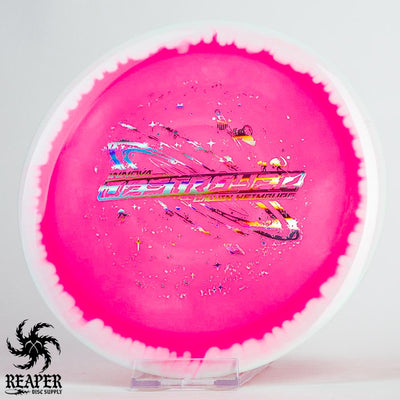 These Innova Halo Star Calvin Heimburg Tour Series Destroyers have an awesome space-themed stamp on premium halo star plastic! Calvin Heimburg (and pretty much every other Innova player) swears by the Destroyer, and usually bag more than one. These Heimburg Tour Series Destroyers come in some unique halo plastic colors that make the stamp pop.

The Calvin Heimburg Destroyer is an overstable distance driver perfect for backhand and forehand flick distance shots. The perfect disc for high wind, this driver will always provide a reliable flight path if you give it enough speed. Halo Star plastic is a premium Innova plastic that tends to be just slightly more stable than traditional star plastic. But it looks way cooler.
The 2022 Heimburg Destroyers have slightly more dome than the 2021's which provide a little more glide. Support an awesome player on tour and pick up one of these Calvin Heimburg Destroyers today!
We also have stock Halo Destroyers, Halo Wraiths, and Halo Teebird3's!
Innova Destroyer Flight Numbers:
Speed: 12
Glide: 5
Turn: -1
Fade: 3
Commonly Used For: Distance drives
Stability: Overstable