Dynamic Discs Lucid Ice Raider (Ricky Wysocki)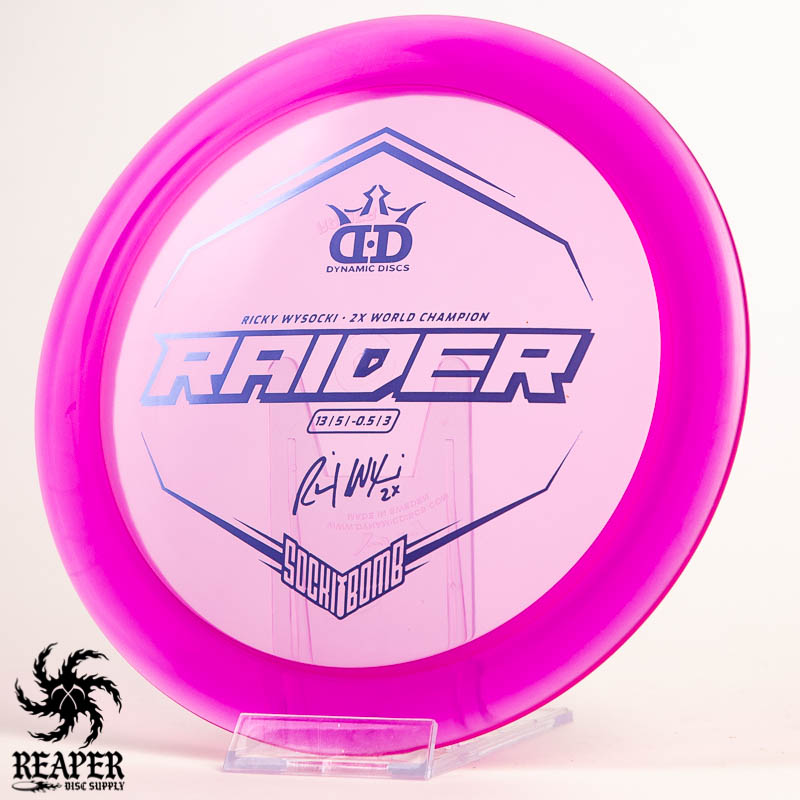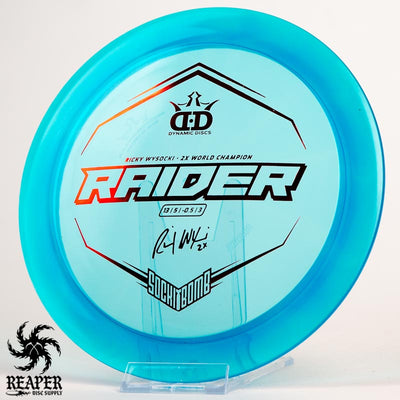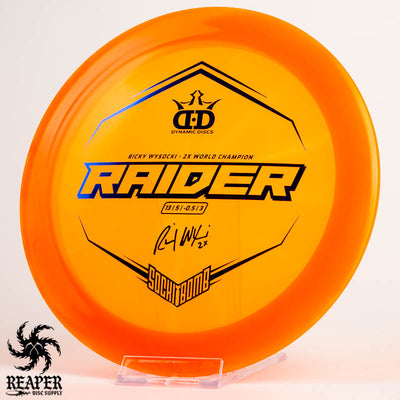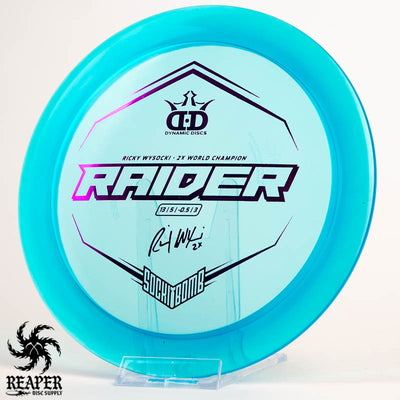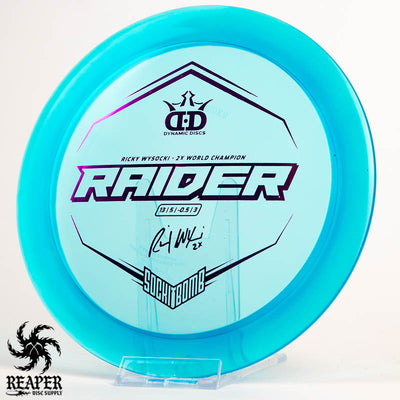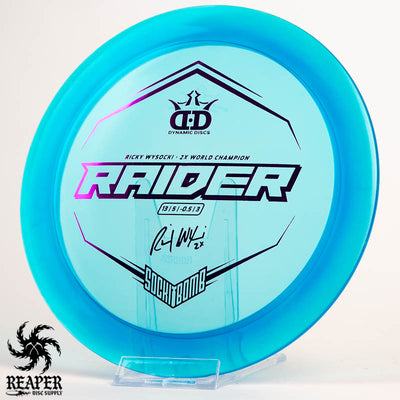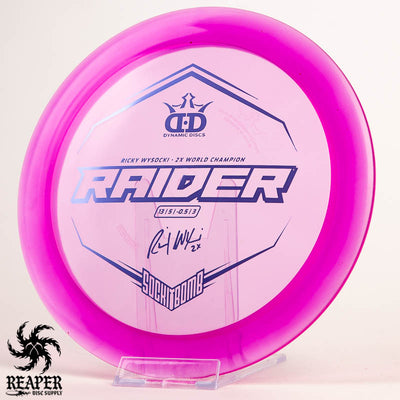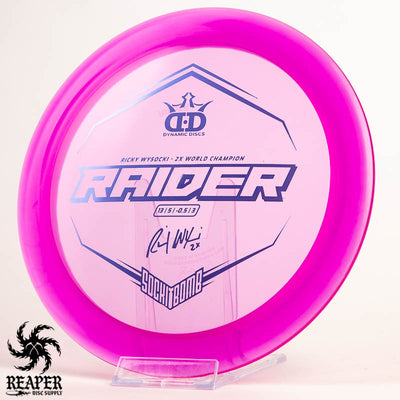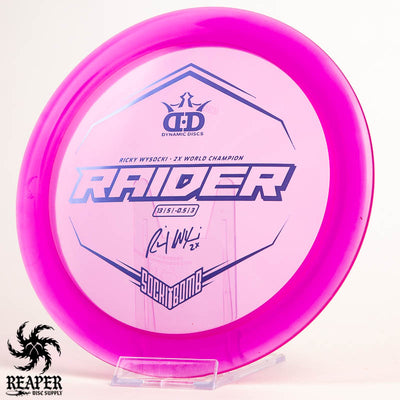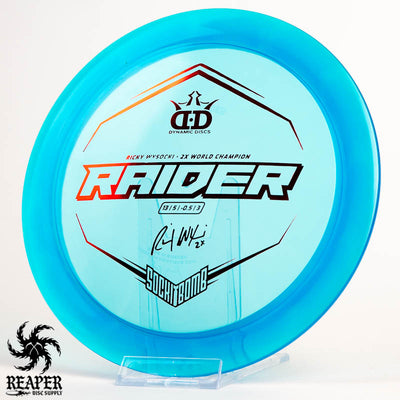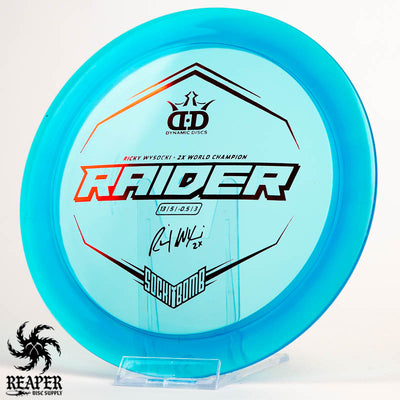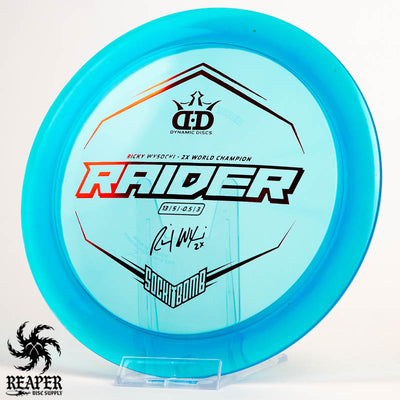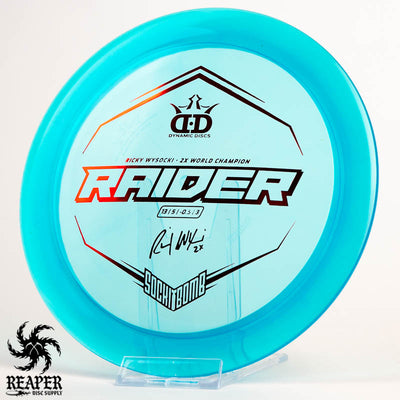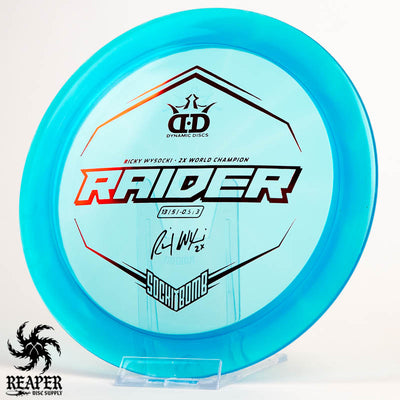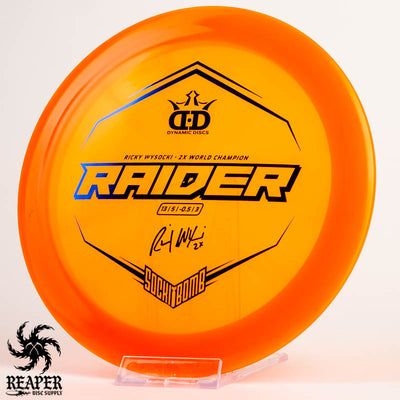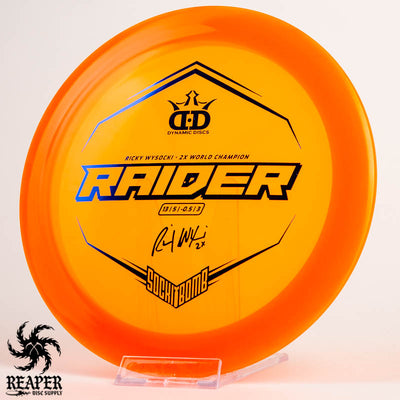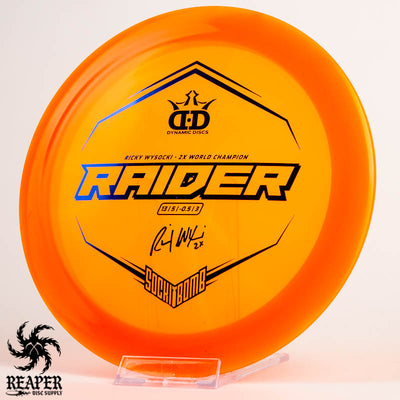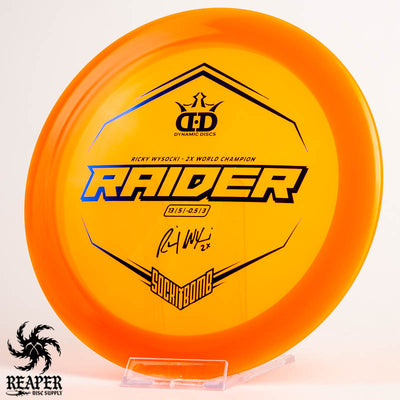 The Ricky Wysocki Dynamic Discs Lucid Ice Raider is an overstable max distance driver that is very dependable.
The Dynamic Discs Raider is basically a slightly faster Destroyer. Both of them feel similar in the hand and have an almost identical flight path. While this isn't a disc for beginners, players who have developed enough arm speed will quickly discover how far this disc flies.
Throw it with some anhyzer and it will slowly turn over which creates a long, glidey s-shaped flight. Like the Destroyer, the Raider has a pretty substantial fade and will skip when it lands on short grass or dirt. This driver is excellent for forehand bombs as the massive torque resistance allows you to huck it as hard as you want.
You may also like: Fuzion Raider Driver, Axiom Neutron Delirium (faster), Prodigy D1 400 Driver.
Dynamic Discs Raider Flight Numbers
Speed

: 13

Glide

: 5

Turn

: -0.5

Fade

: 3
Commonly used for: Distance drives
Stability: Overstable
Experience: Intermediate +
Dimensions & Specs
Height

: 1.5 cm

Rim Depth

: 1.1 cm

Rim Thickness

: 2.3 cm

Diameter

: 21.2 cm

Flexibility

: 11.14 kg

Max Weight:

 176 kg