Dynamic Discs Lucid Sheriff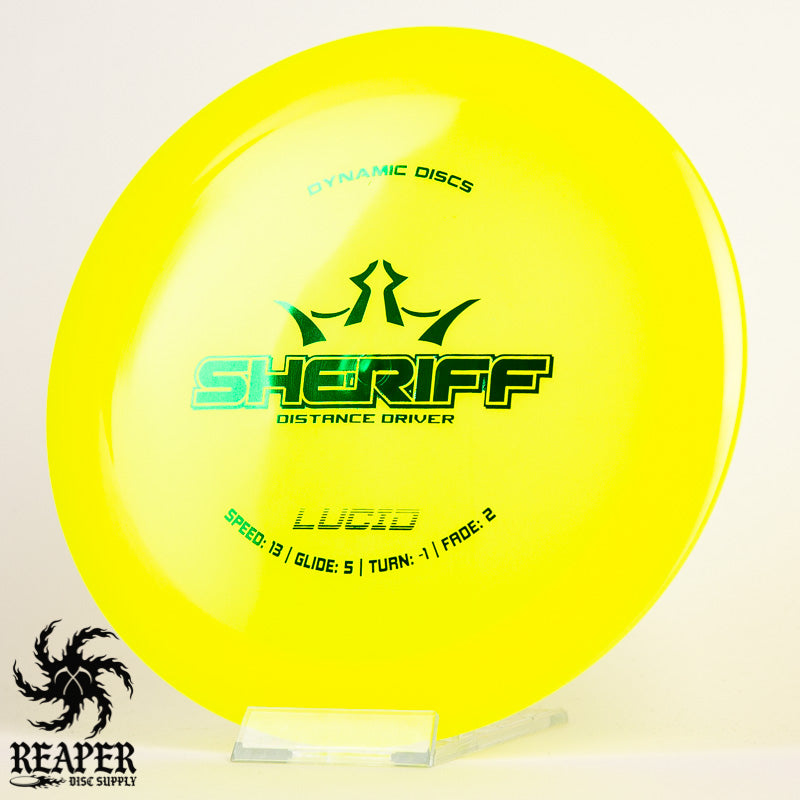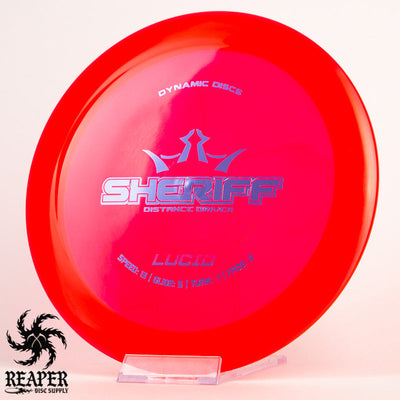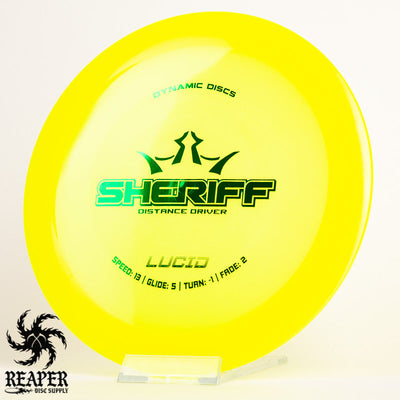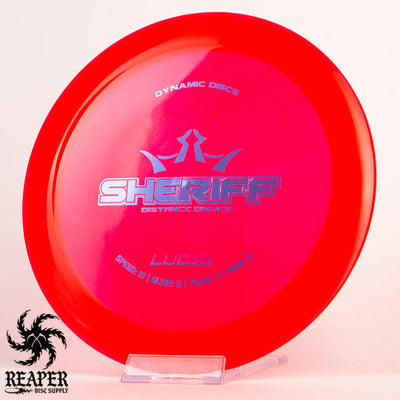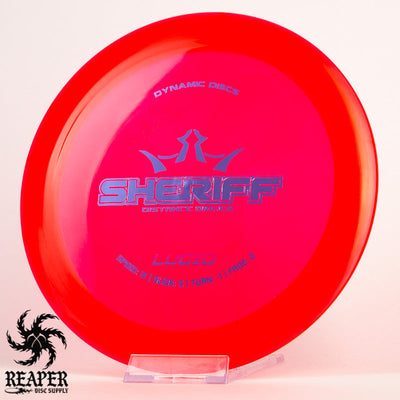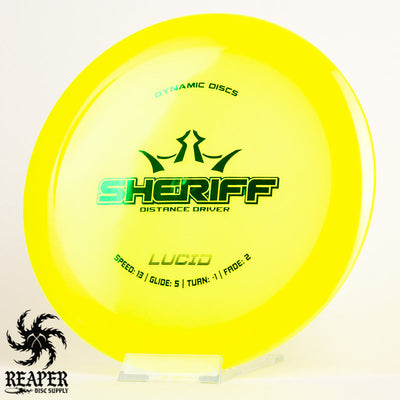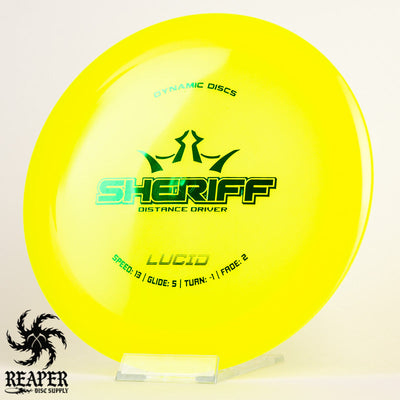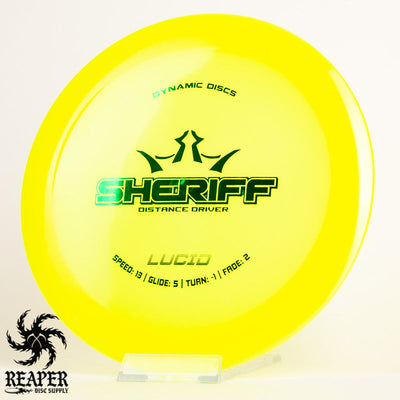 The Dynamic Discs Lucid Sheriff is a 13-speed stable distance driver that will get you maximum distance.
The Lucid Sheriff is made with premium plastic that is remarkably stable and feels similar to Innova's Champion plastic. It is very comfortable in the hand and is particularly easy to grip.
Players with developed arm speed will be able to crus this disc down the fairway. It will hold any line well and I have found that it fades forward at the end of its flight. I can throw the Sheriff the farthest out of all my high-speed distance drivers, even my flippiest Destroyer. The flight reminds me of an MVP Neutron Catalyst with a little less turn.
The Lucid Sheriff is designed for wide-open fairways and huge S-curve lines. It has a decent amount of high-speed turn before smoothly fading forward. As it beats in it becomes much flippier and it is easy to get it to hyzer flip.
You may also like: Dynamic Discs Fuzion Raider, Prodigy D2 400
More Dynamic Discs here.

 Dynamic Discs Lucid Sheriff Flight Numbers
Speed

: 13

Glide

: 5

Turn

: -1

Fade

: 2
Commonly used for: Distance drives
Stability: Stable to overstable
Experience: Intermediate +
Rim: 
Dimensions & Specs
Height

: 1.6 cm

Rim Depth

: 1.1 cm

Rim Thickness

: 2.4 cm

Diameter

: 21.1 cm

Flexibility

: 11.79 kg

Max Weight:

 175.1 gr