Discmania Forge Instinct (Special Edition)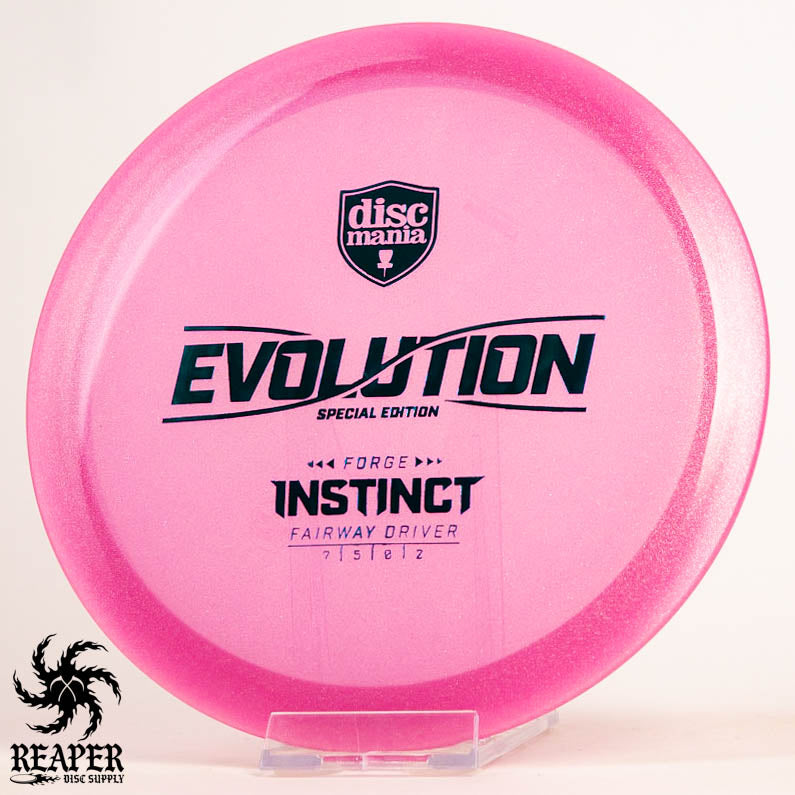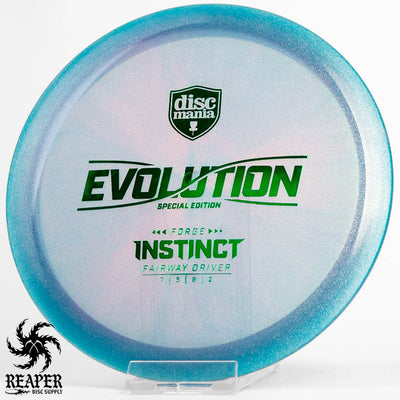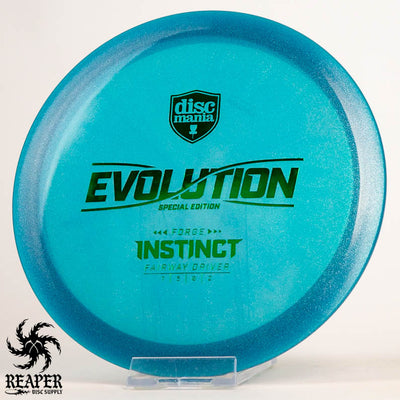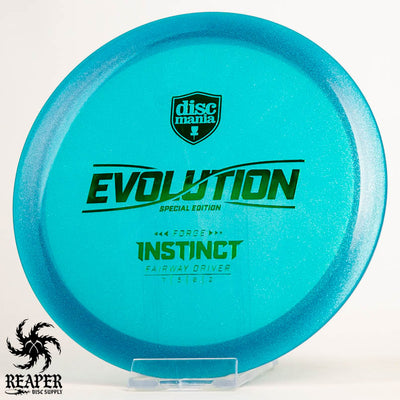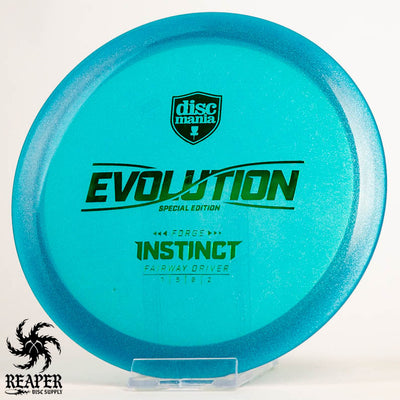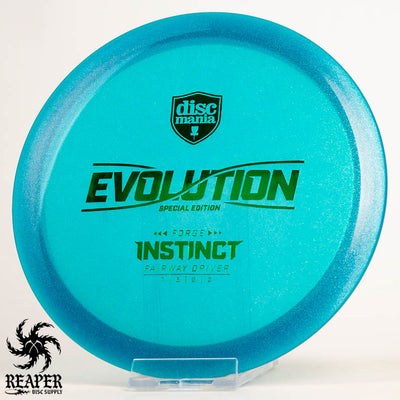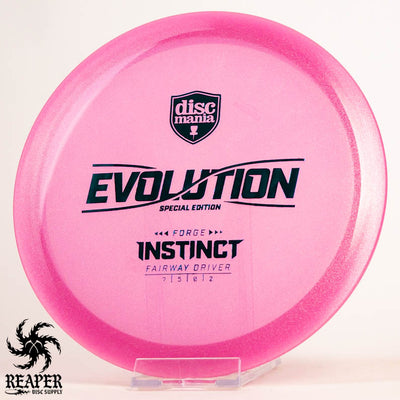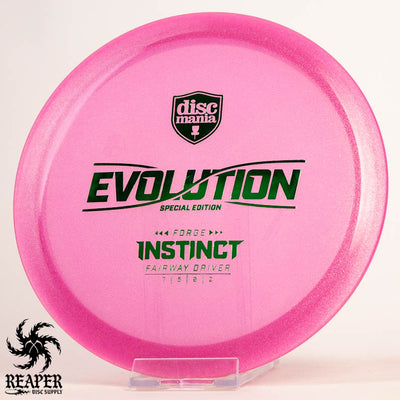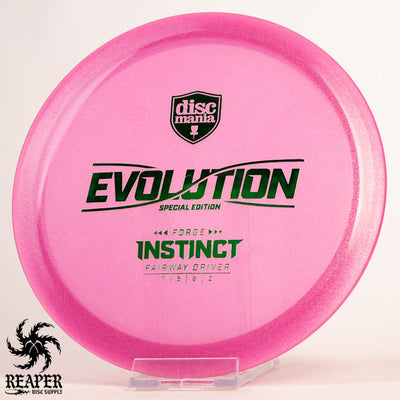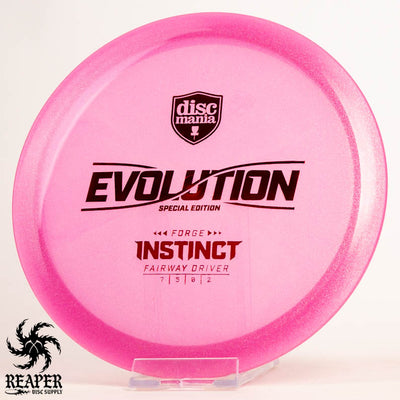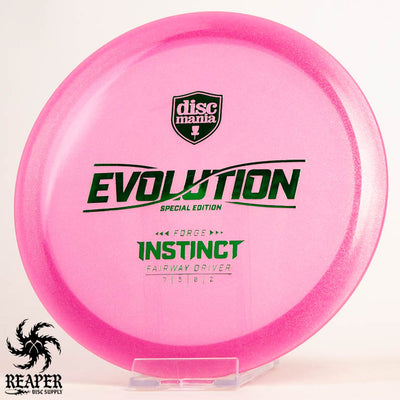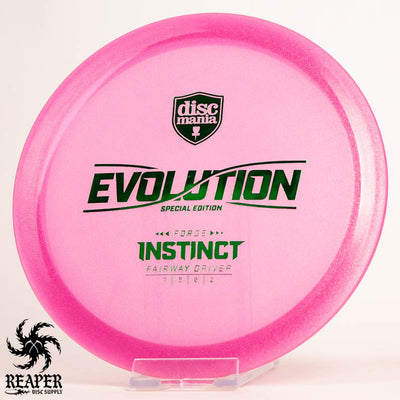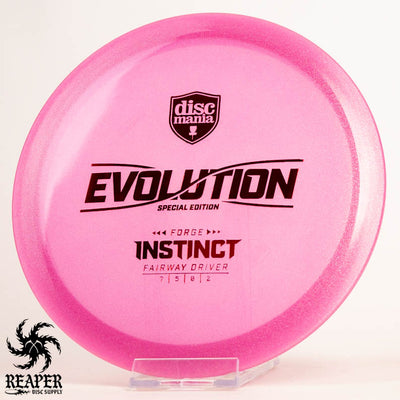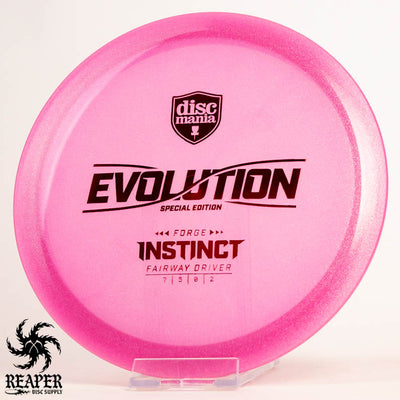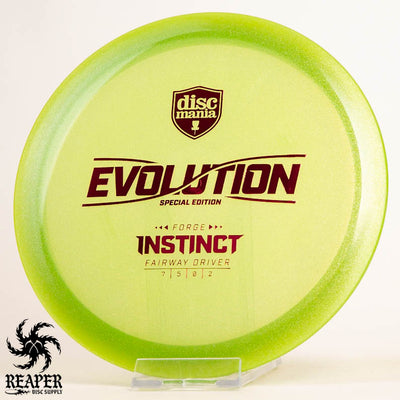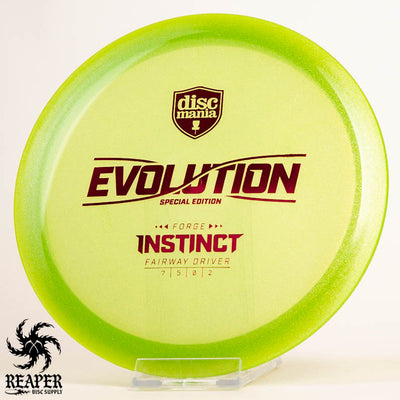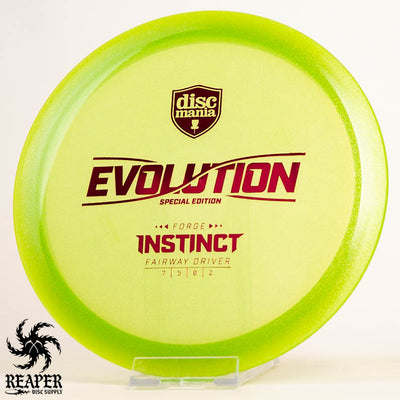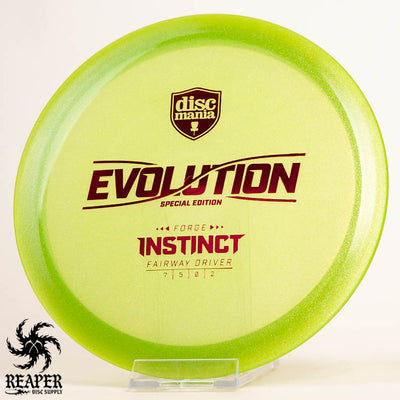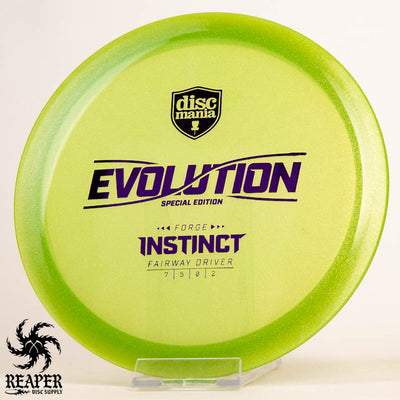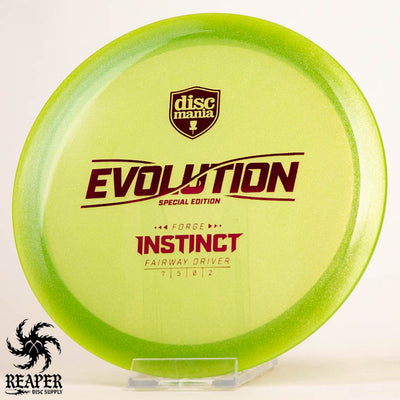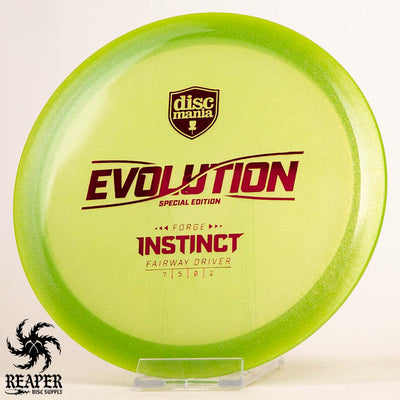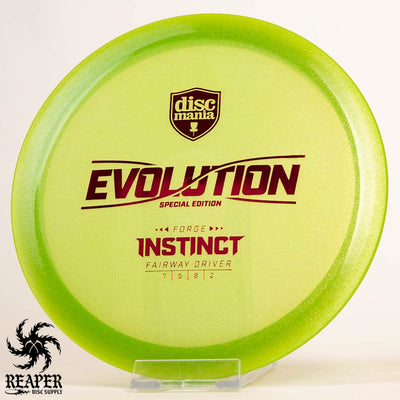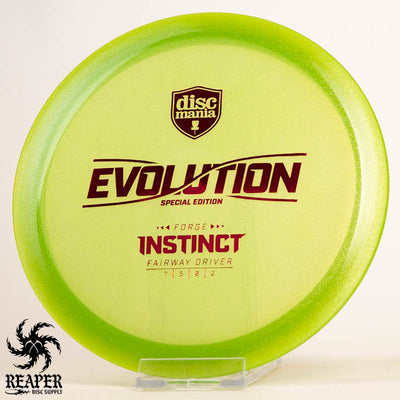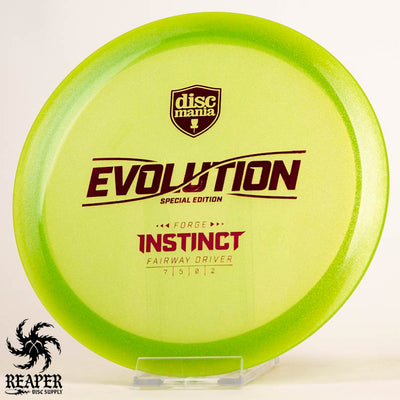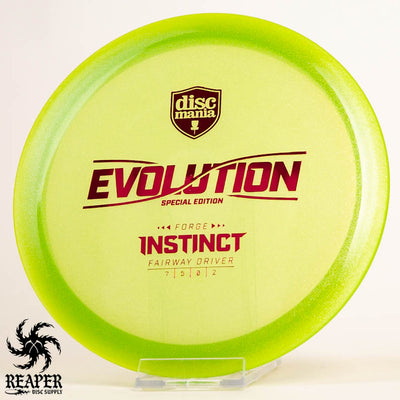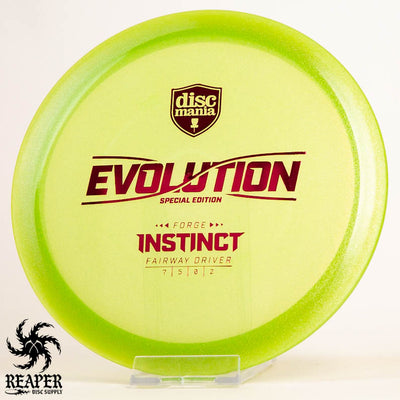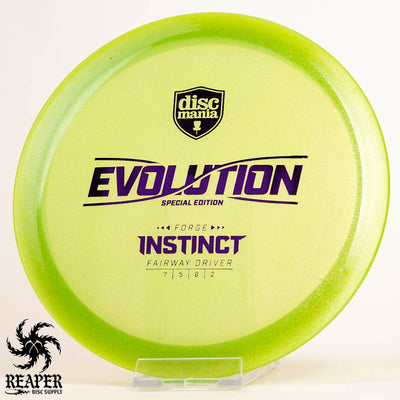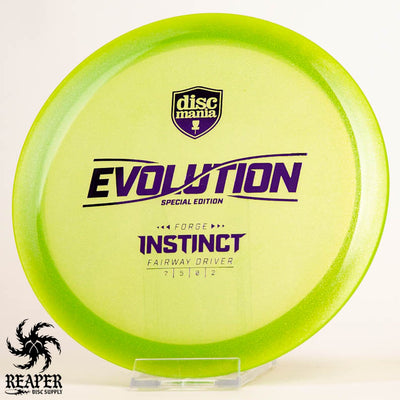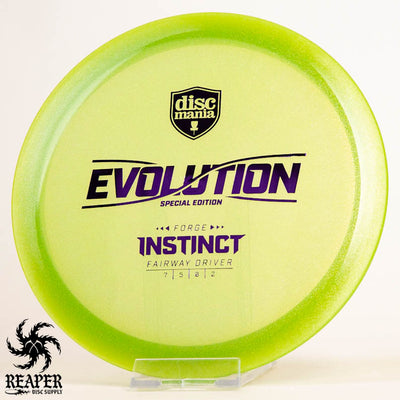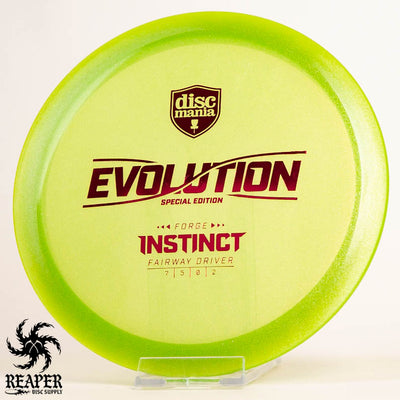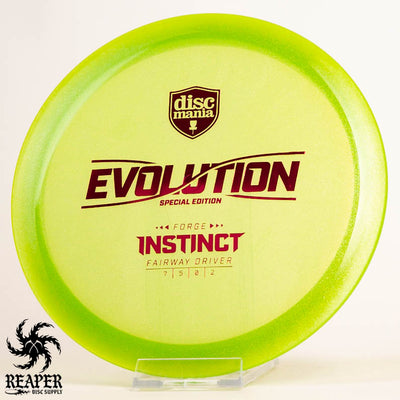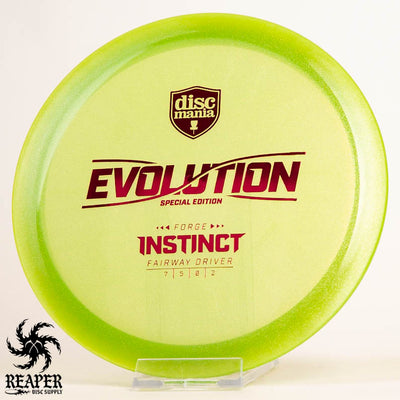 These special edition Discmania Forge Instincts feature metal-flakey premium plastic and are part of their Evolution line. The Forge Instinct is a stable to overstable fairway driver that is great for forehand or backhand players and very reliable. These were originally made for their holiday mystery box.
You may also like the Discmania Neo Instinct.
Forge Instinct Flight Numbers
Speed

: 7

Glide

: 5

Turn

: 0

Fade

: 2
Commonly used for: Fairway Driver
Stability: Stable/Overstable
Experience: Any
Dimensions & Specs
Height: 

1.9 cm

Rim Depth: 

1.1 cm

Rim Thickness: 

1.8 cm

Diameter: 

21.2 cm

Flexibility

: 11.36 kg

Max Weight: 

176.0 gr