Westside Discs VIP Underworld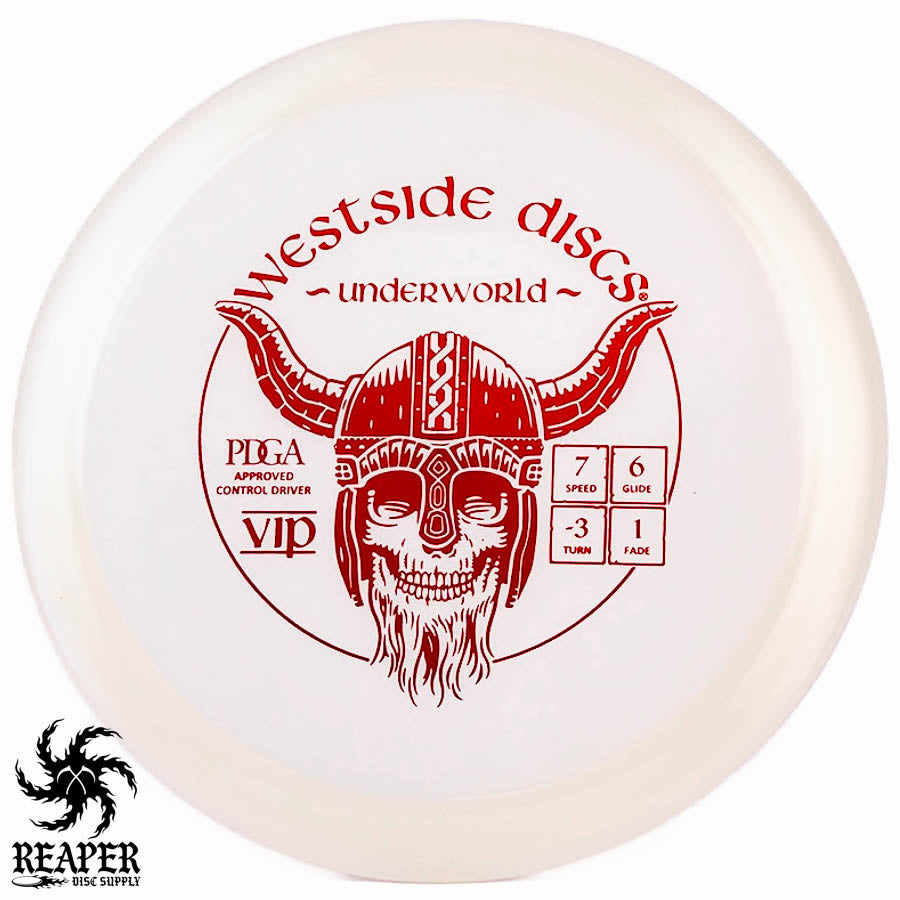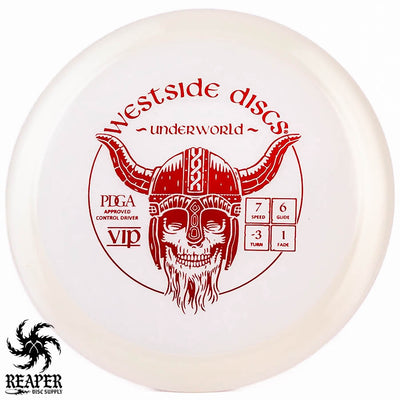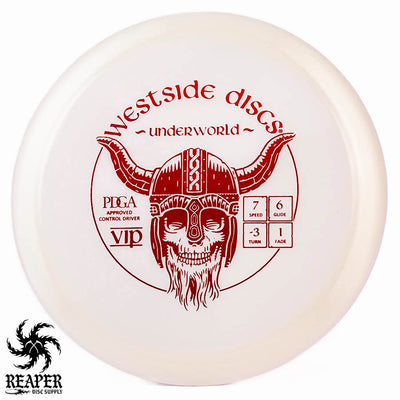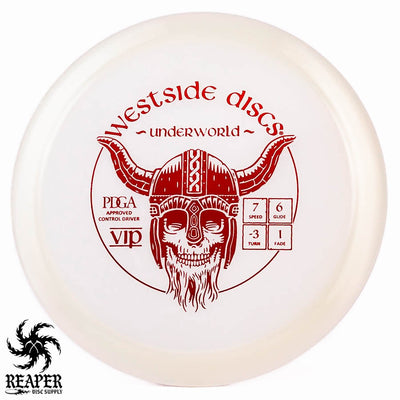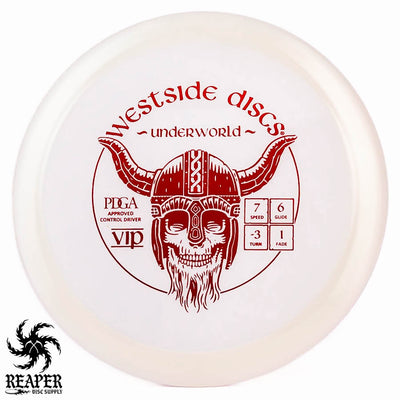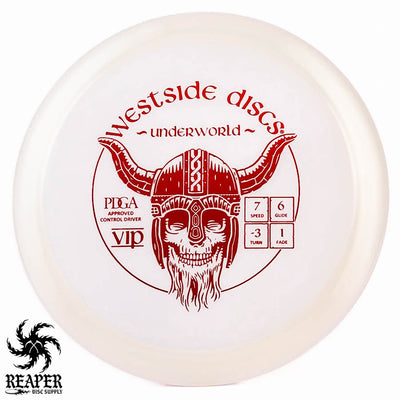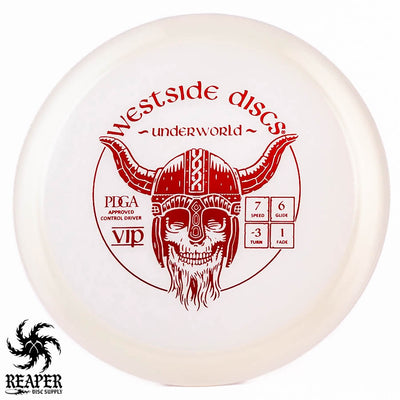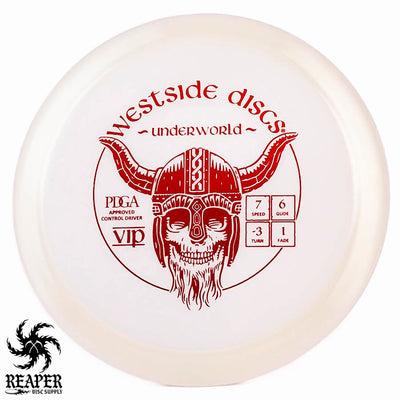 The Westside Discs VIP Underworld is an understable fairway driver that is great for beginners. 
Looking for your first fairway driver that doesn't require much skill or arm speed to throw? The VIP Underworld may be just what you need. This disc flies similarly to the Innova Leopard and has even more glide. Great for hyzer flips, rollers, and turnover lines for all of those dogleg right shots to the green.
You may also like: Westside Discs VIP Chameleon Stag, Mint Discs Eternal Jackalope, MVP Signal Neutron, Discmania Essence
Westside Discs VIP Underworld Flight Numbers
Speed

: 7

Glide

: 6

Turn

: -3

Fade

: 1
Commonly used for: Fairway Drives
Stability: Understable
Experience: Any
Dimensions & Specs
Height

: 1.8 cm

Rim Depth

: 1.2 cm

Rim Thickness

: 1.9 cm

Diameter

: 21.3 cm

Flexibility

: 8.39 kg

Max Weight:

 176.8 gr