Westside Discs Origio Burst Tursas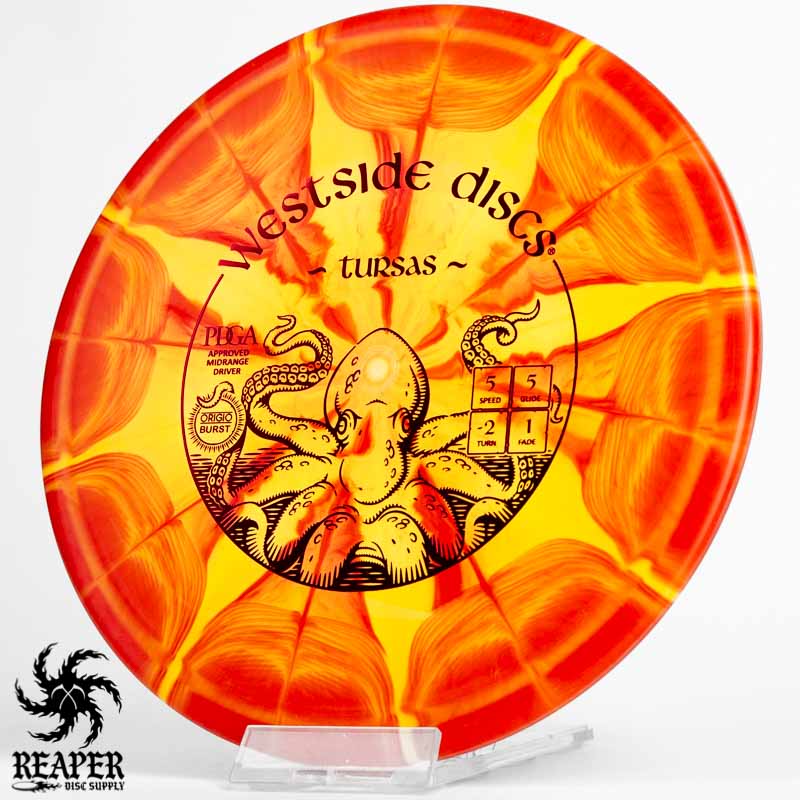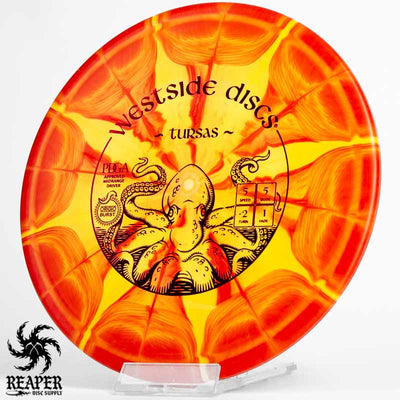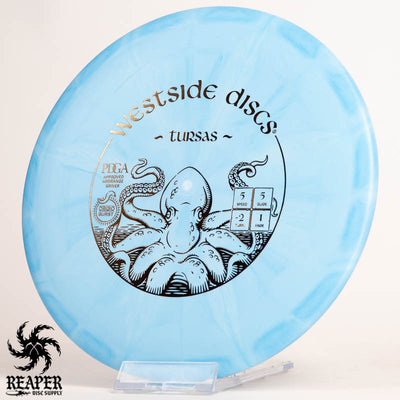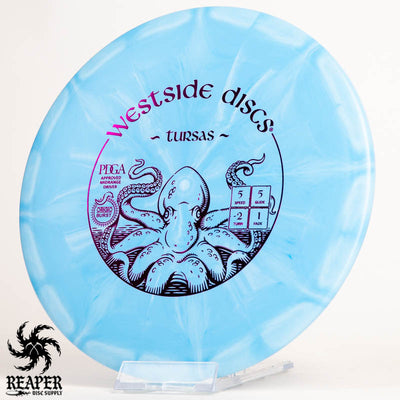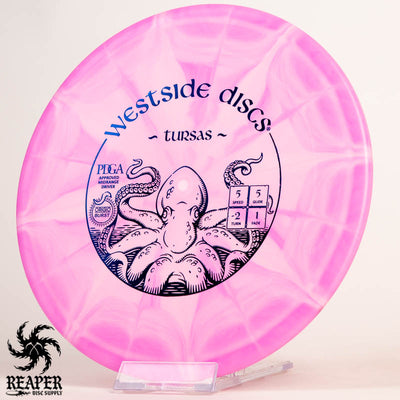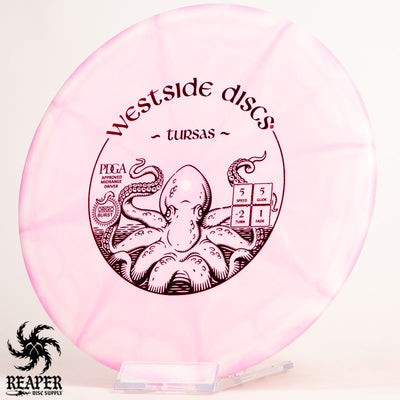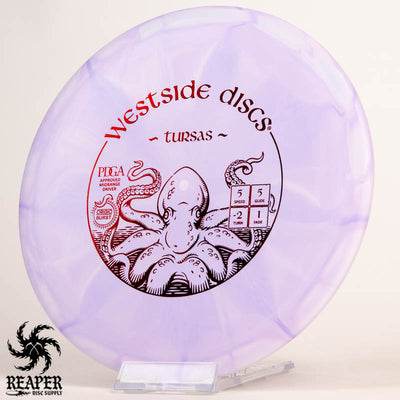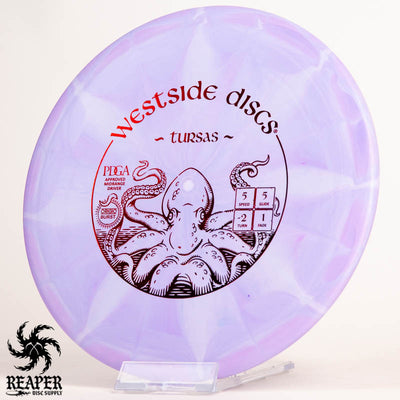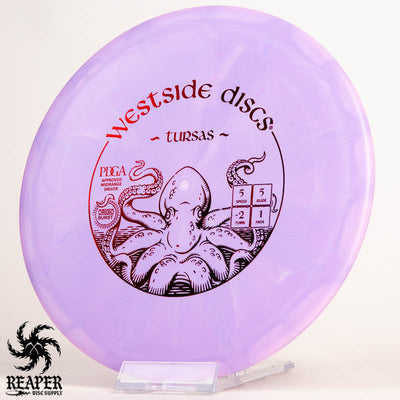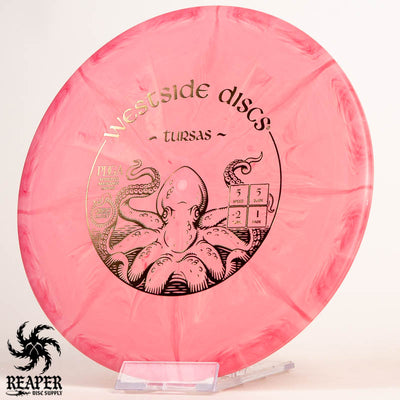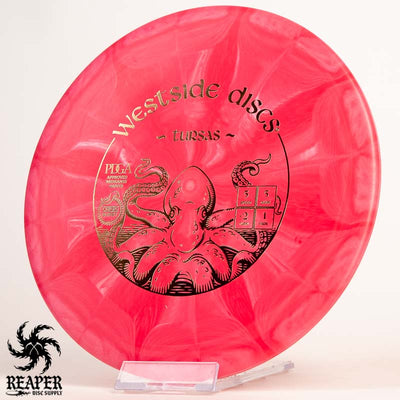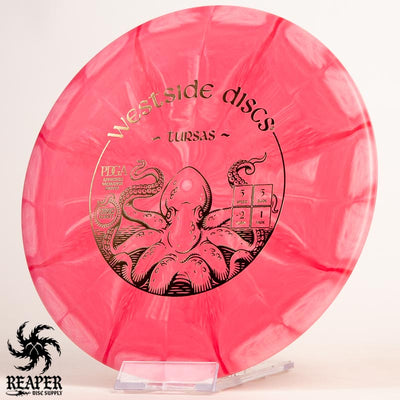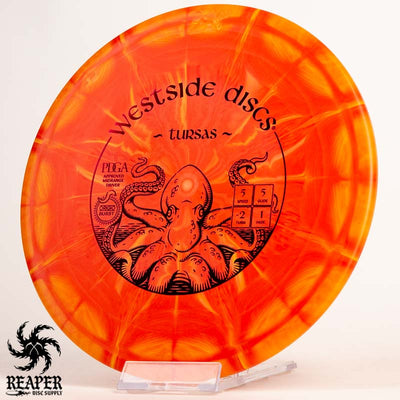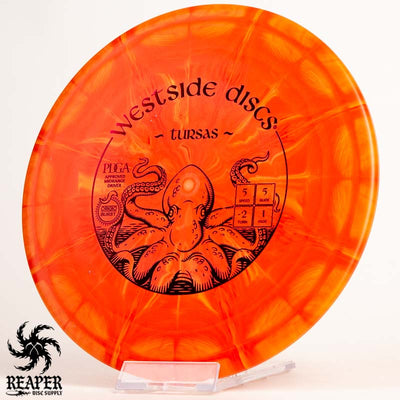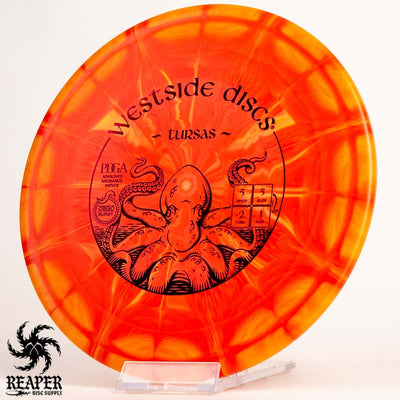 The Westside Discs Tursas in Origio Burst is an understable midrange made with super grippy plastic.
The Tursas is an excellent disc for beginners or anyone who needs a flippy midrange. This disc is great for hyzer flip lines, turnover shots, and can even be used as a roller disc. In my experience, it is slightly more stable than its flight numbers would suggest. When new, it will fade a decent amount.
This midrange is really fun to throw and perfect for new players so add one to your bag today!
You may also like the MVP Uplink Neutron, the Discraft Meteor disc, the Metallic Z Comet
Westside Discs Tursas Flight Numbers
Speed

: 5

Glide

: 5

Turn

: -2

Fade

: 1
Commonly used for: Midrange
Stability: Understable
Experience: Any
PDGA Tursas Dimensions & Specs
Height

: 180.1 gr

Rim Depth

: 1.3 cm

Rim Thickness

: 1.4 cm

Diameter

: 21.7 cm

Flexibility

: 7.82 kg

Max Weight:

 180.1 gr