Discraft Metallic Z Meteor (Ledgestone 2022)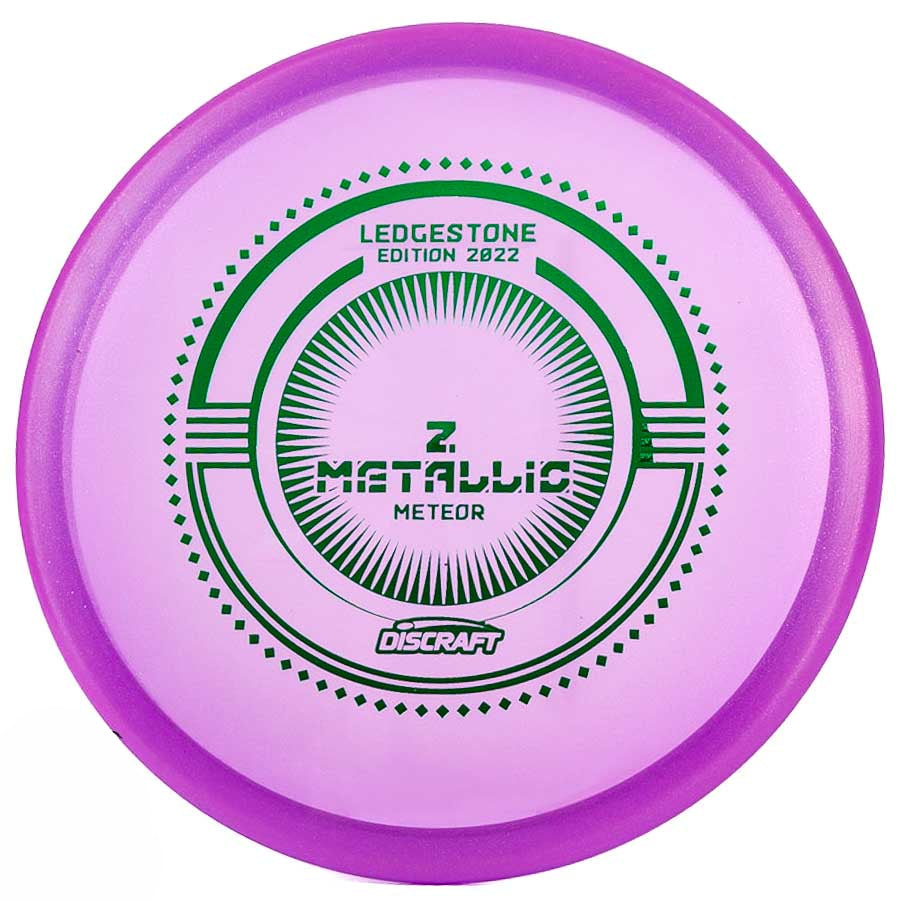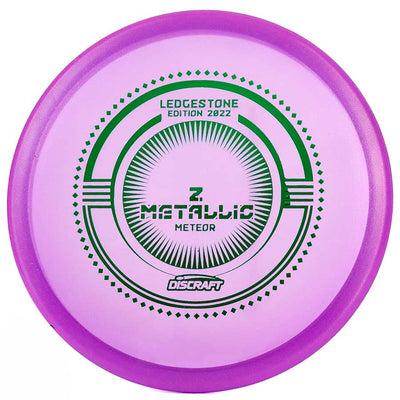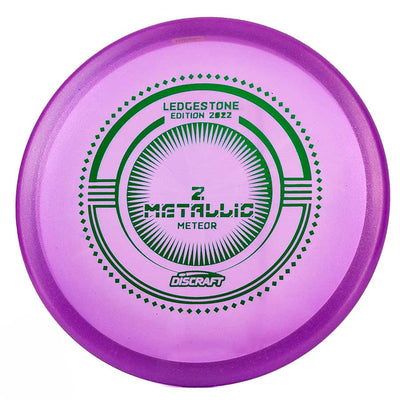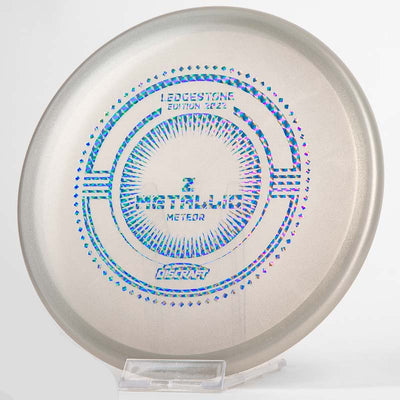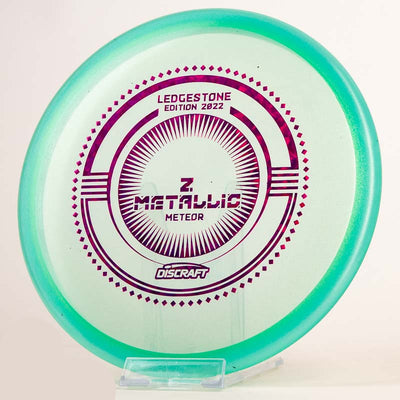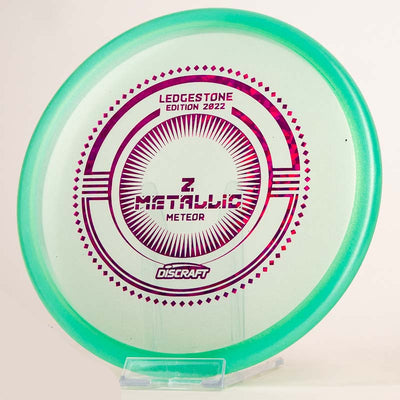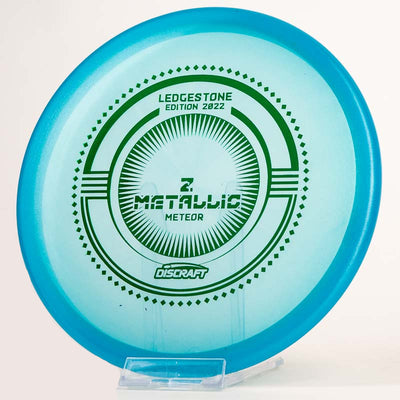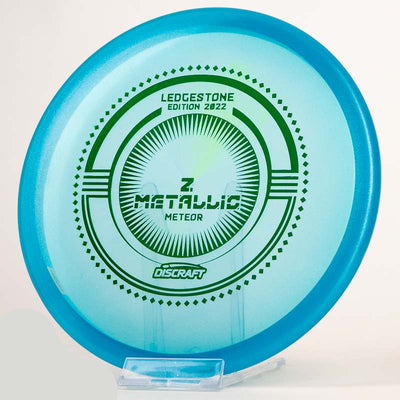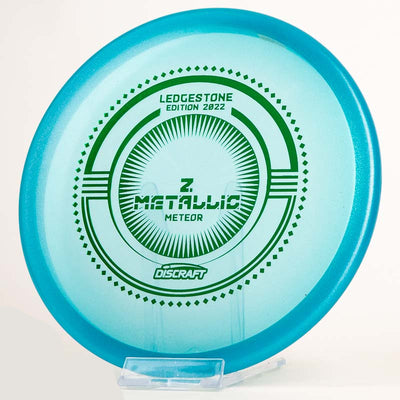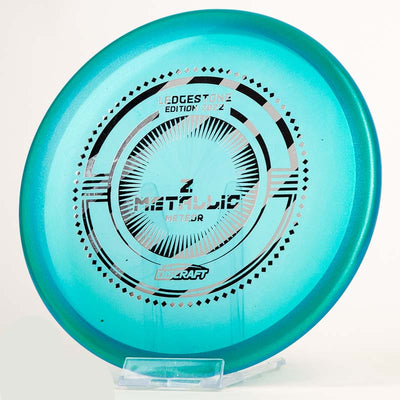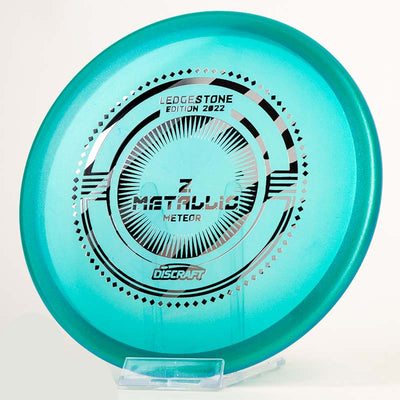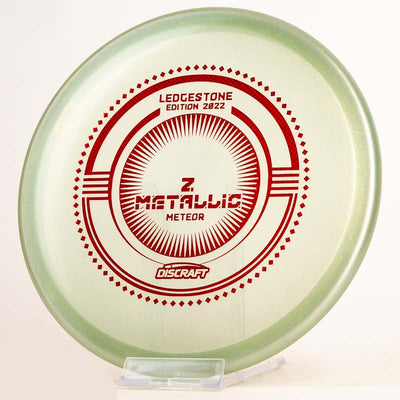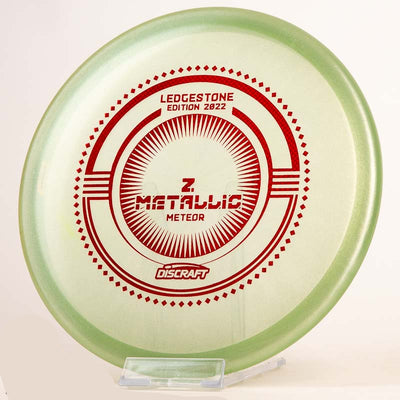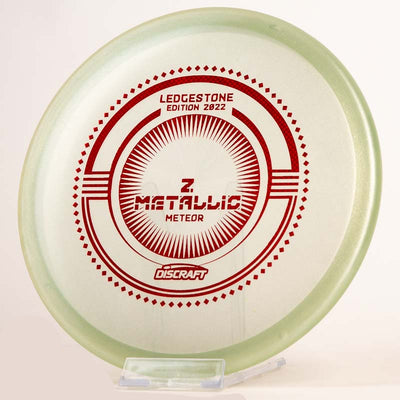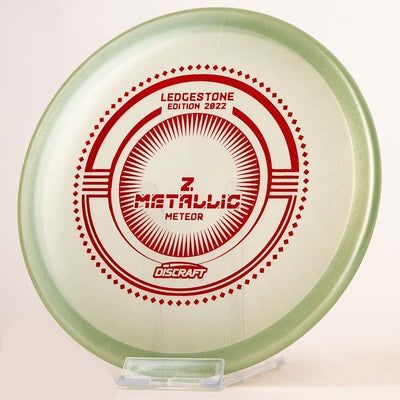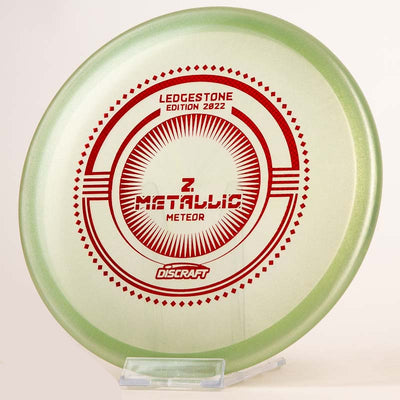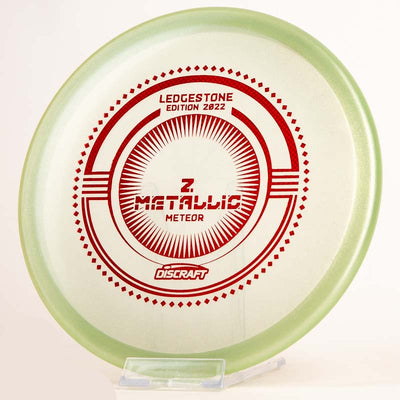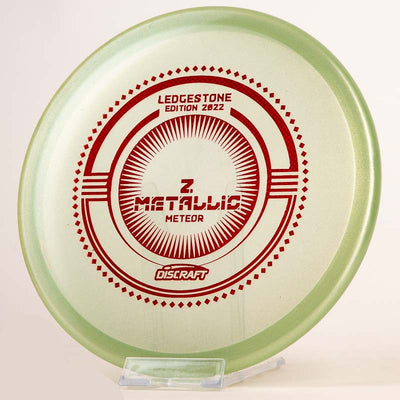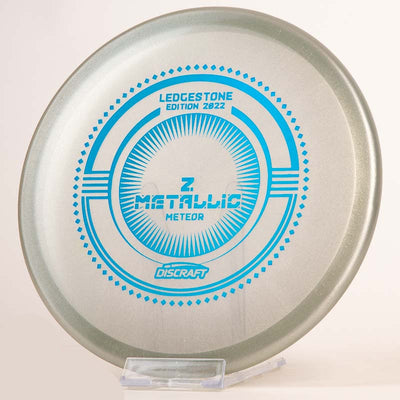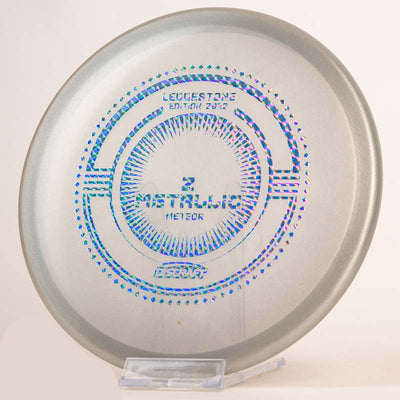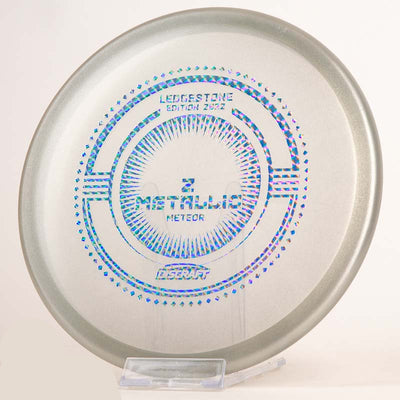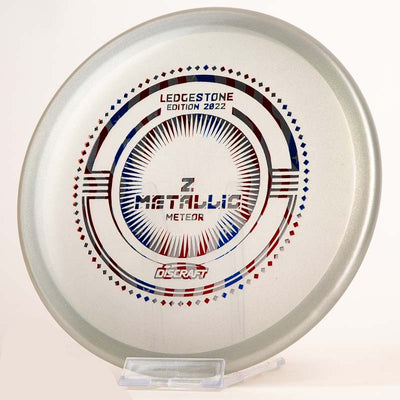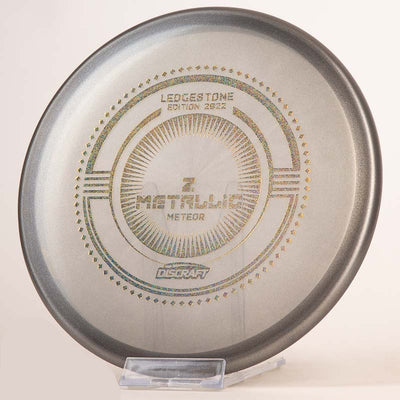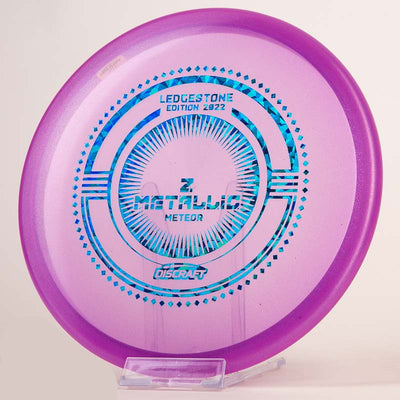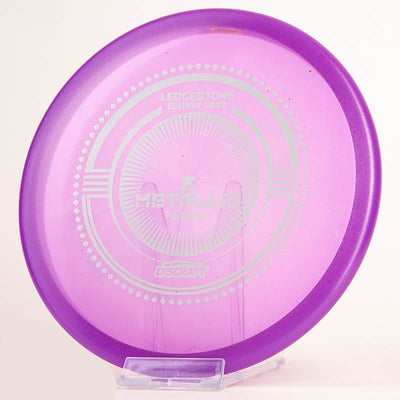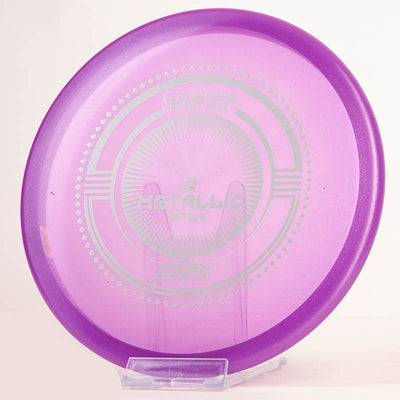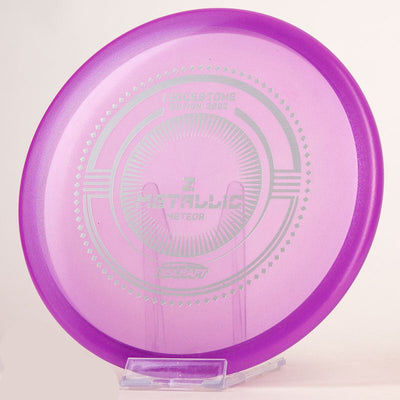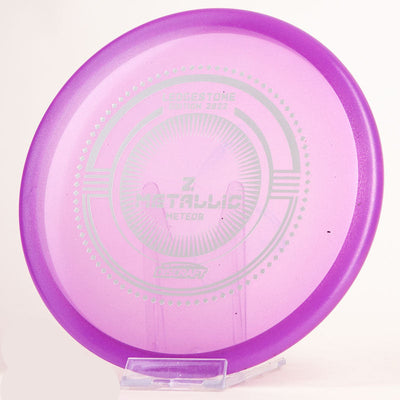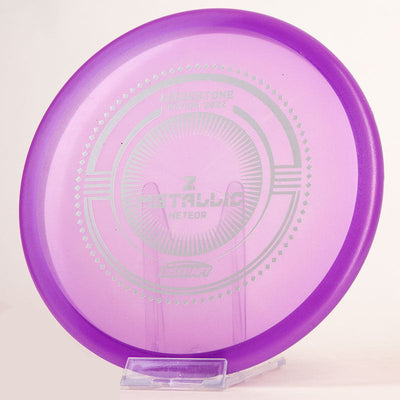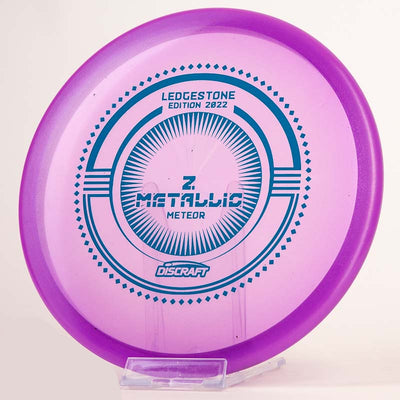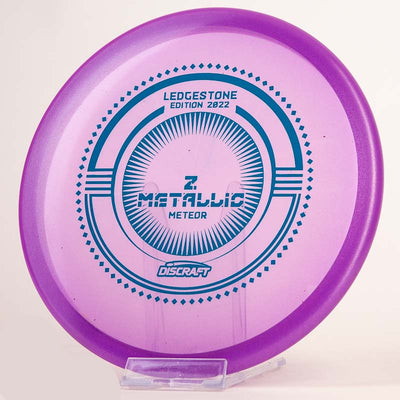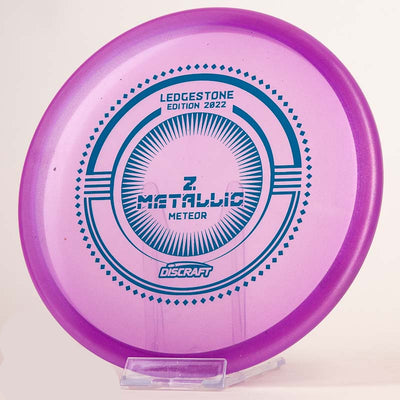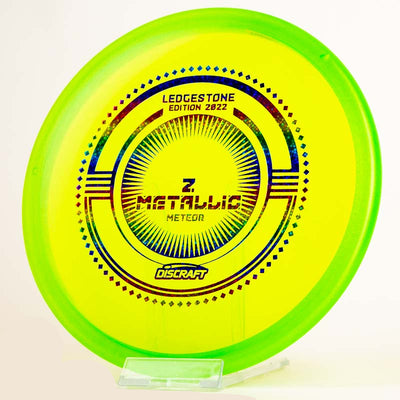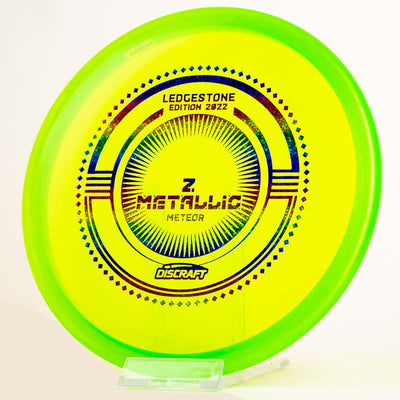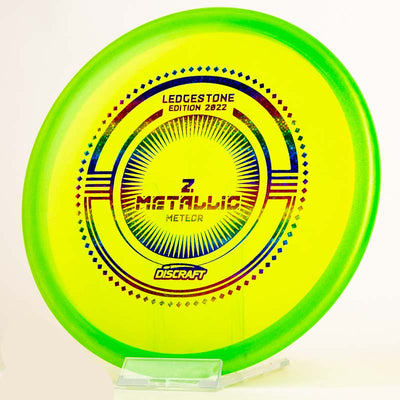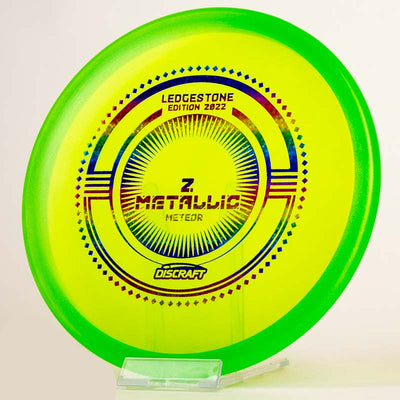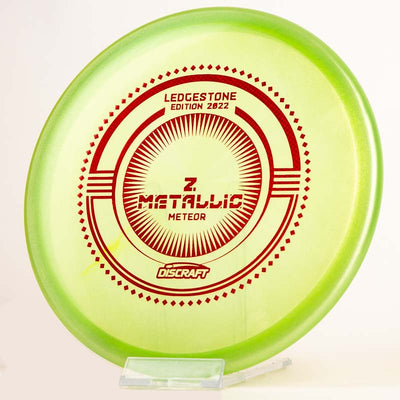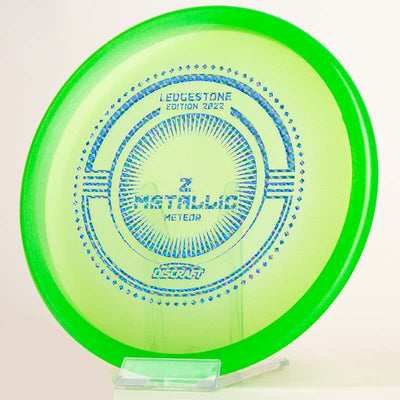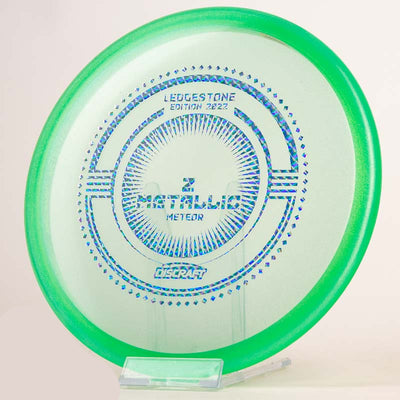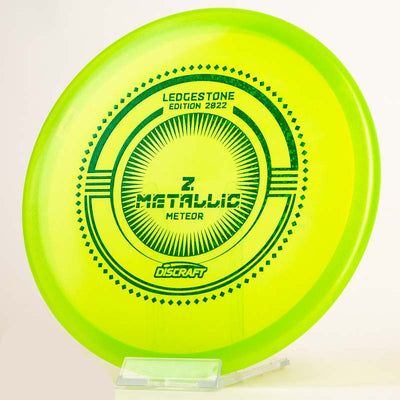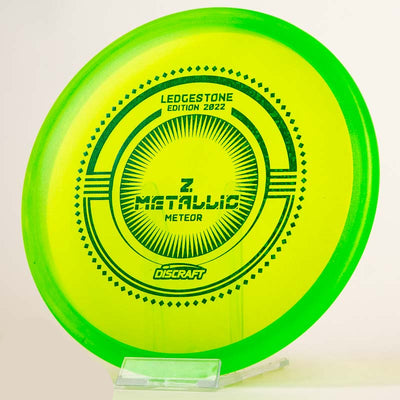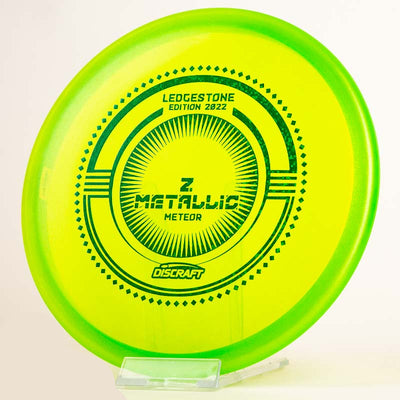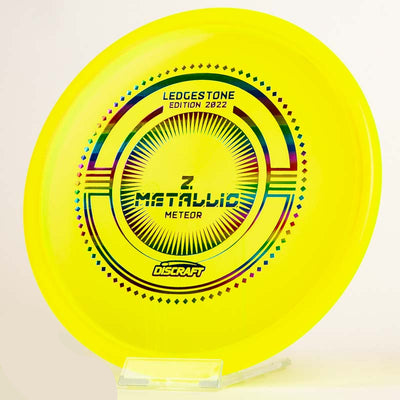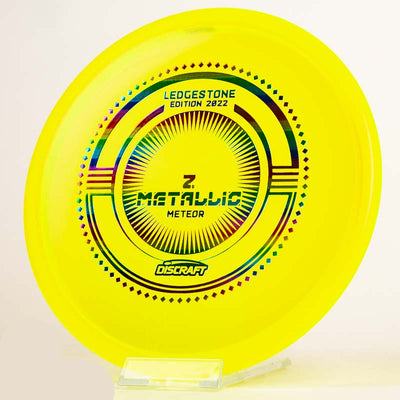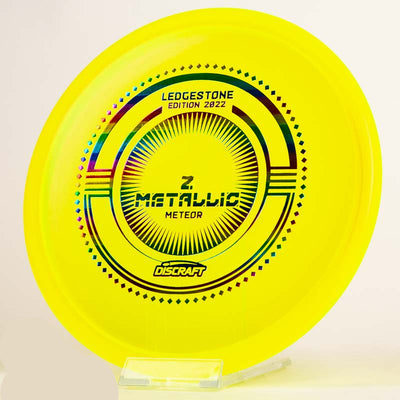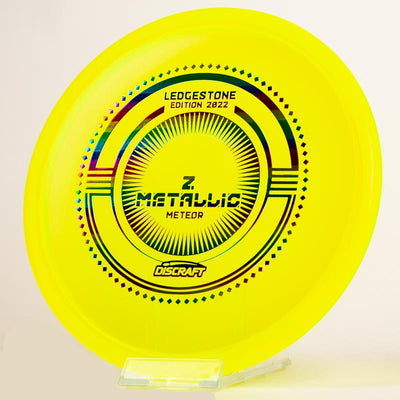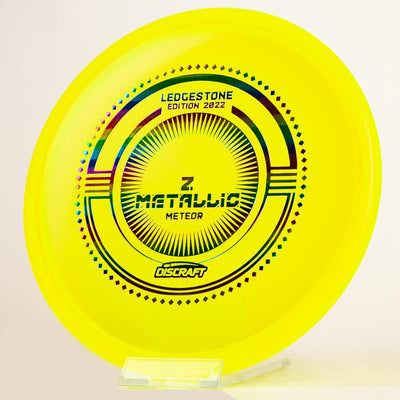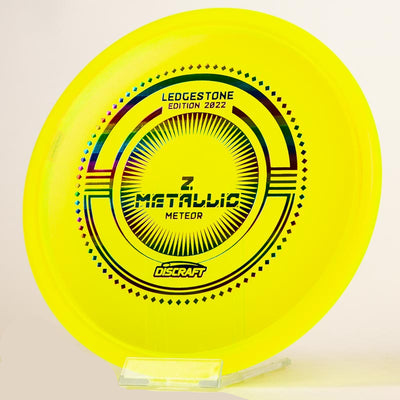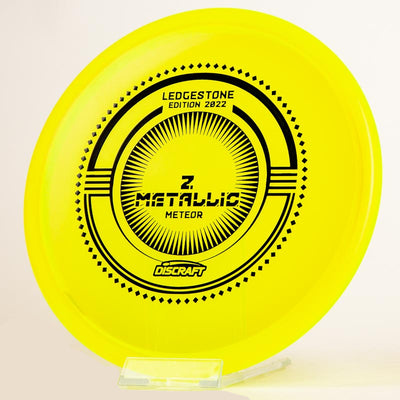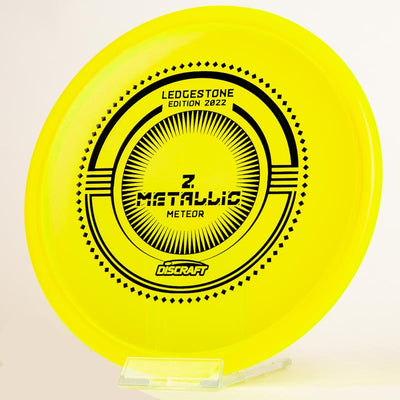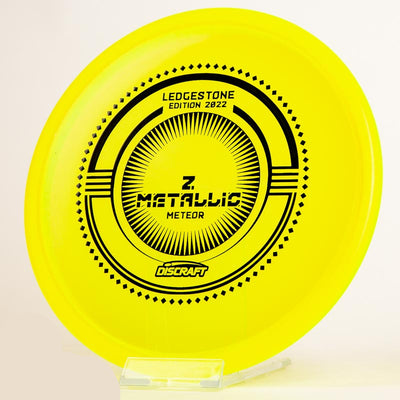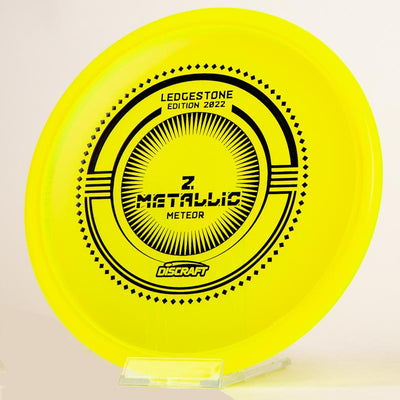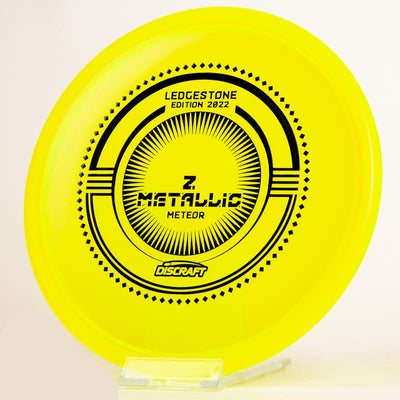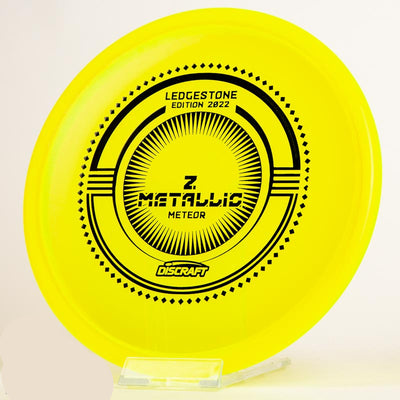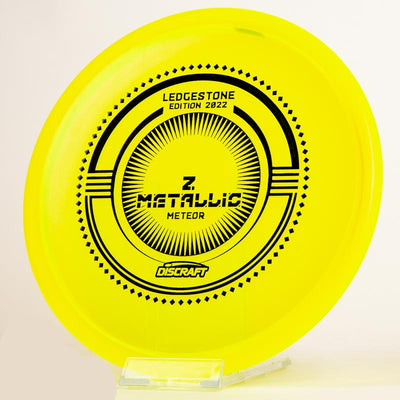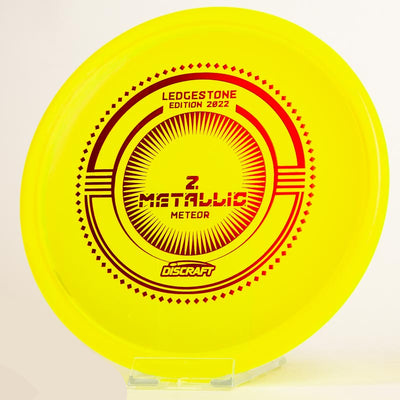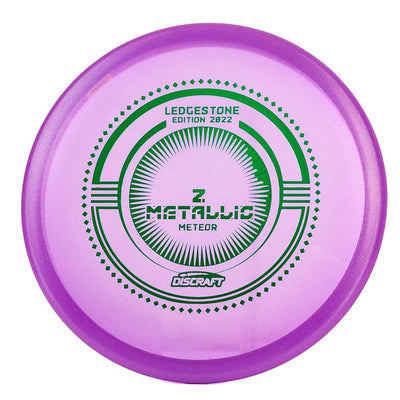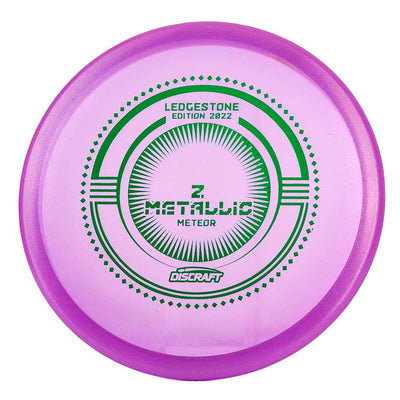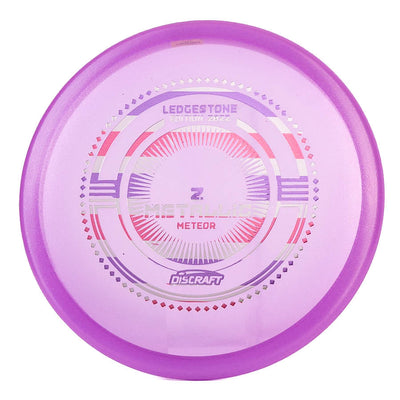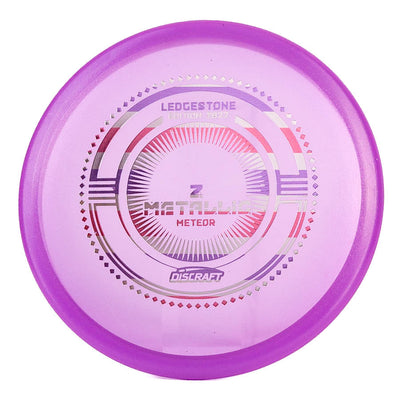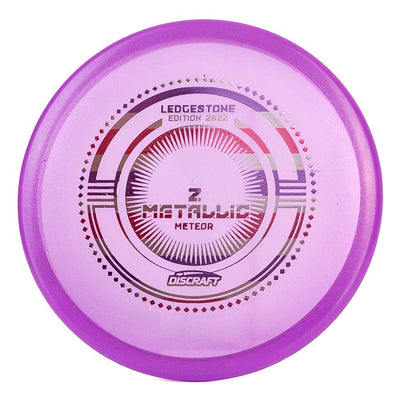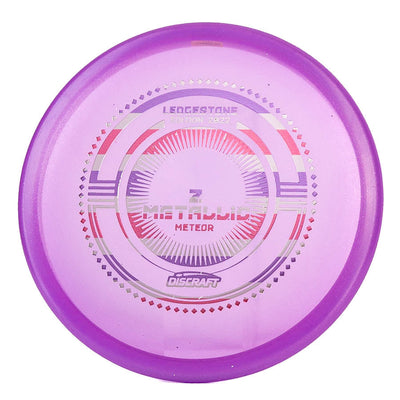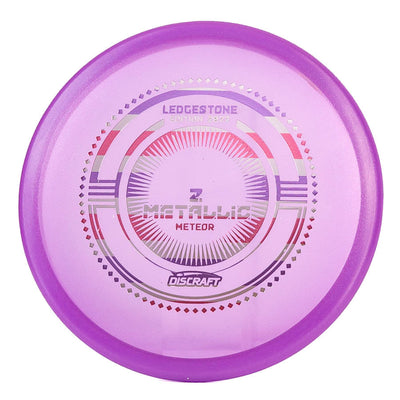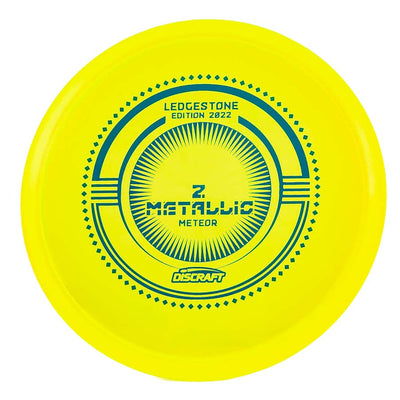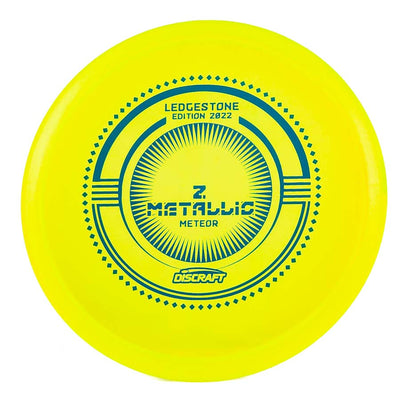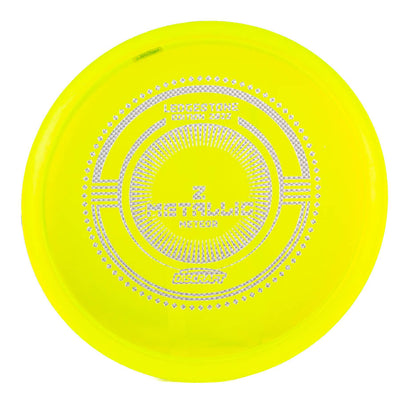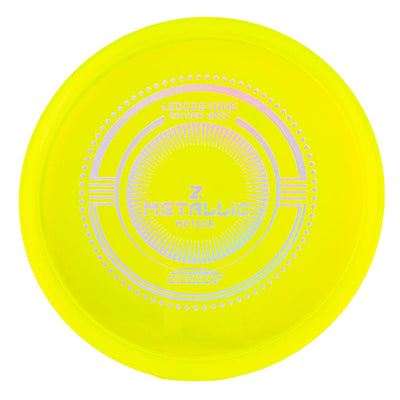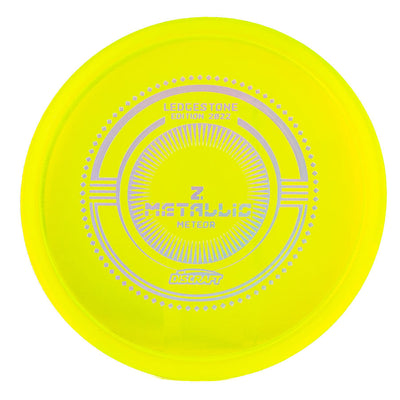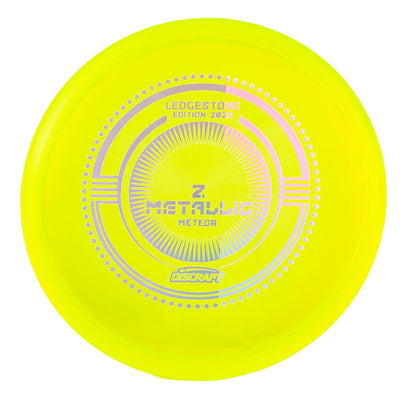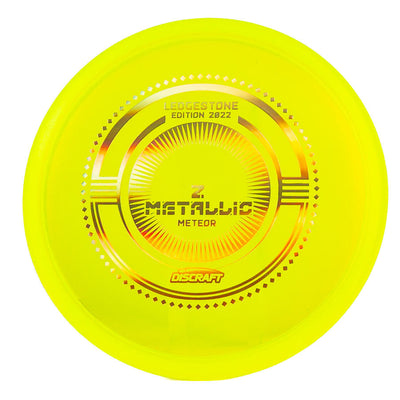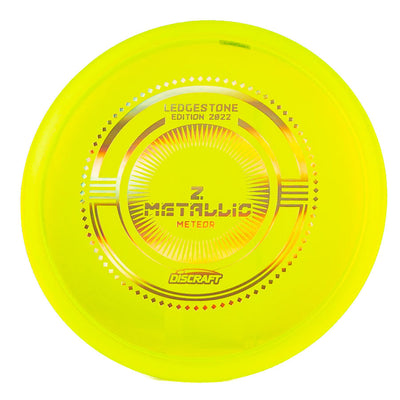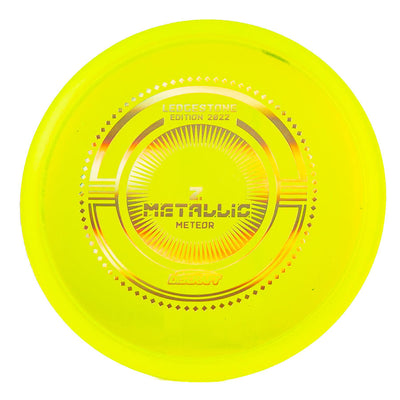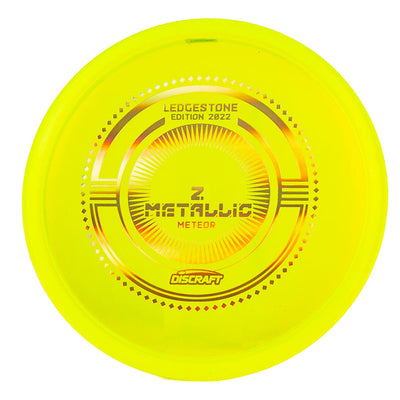 These Discraft Meteors are made with Metallic Z plastic and are part of the Ledgestone 2022 limited release to a handful of shops.
The Discraft Meteor is an excellent neutral/understable midrange disc (Metallic Z is a pretty stable plastic). It flips up quickly to flat and can hold the anhyzer angle if you give it enough speed and height.

The flight of these Meteors is somewhat similar to a Westside Discs Air Tursas, but it has a little more stability. This disc is tall and deep, and it takes a little while to get used to the rim if you are used to, say, a Buzzz.

This disc is not very stable, but you have to crank it to see its understability on anhyzer lines. Otherwise, especially at heavier weights, it goes straight as a laser beam.
Check out the rest of our Ledgestone 2022 discs here.
Discraft Meteor Flight Numbers
Speed

: 5

Glide

: 5

Turn

: -3

Fade

: 1
Commonly used for: Turnover shots
Stability: Understable
Experience: Any
Dimensions & Specs
Height

: 2 cm

Rim Depth

: 1.3 cm

Rim Thickness

: 1.3 cm

Diameter

: 21.5 cm

Flexibility

: 6.46 kg

Max Weight:

 178.5 gr