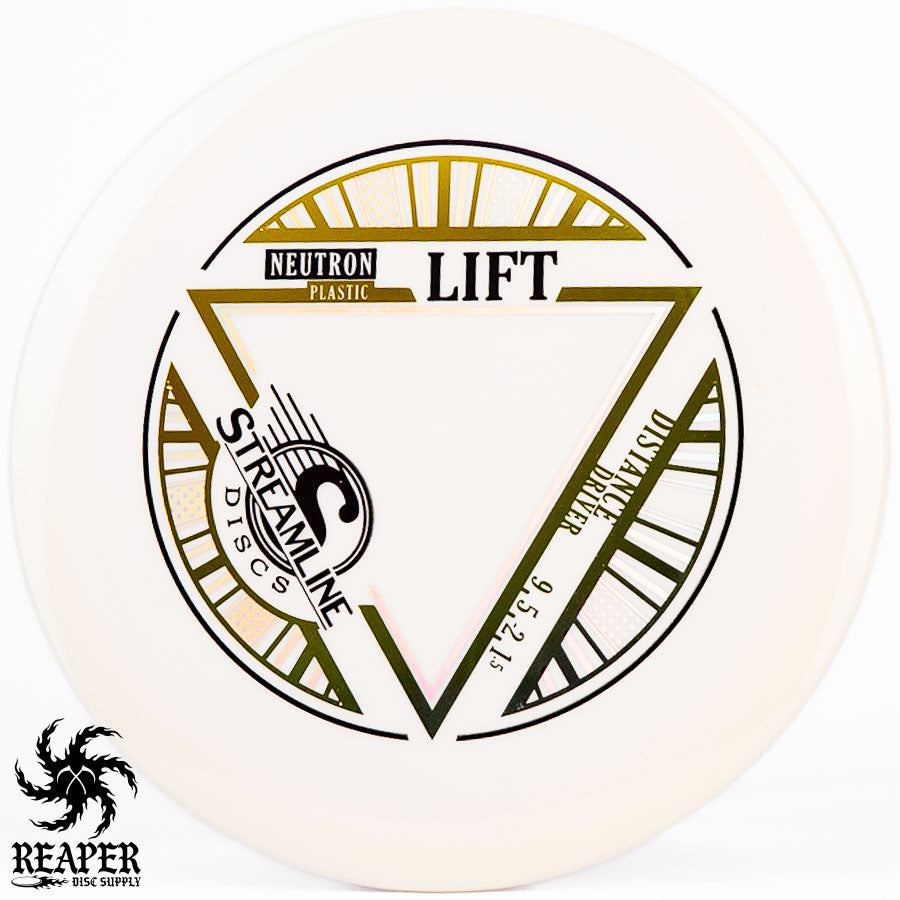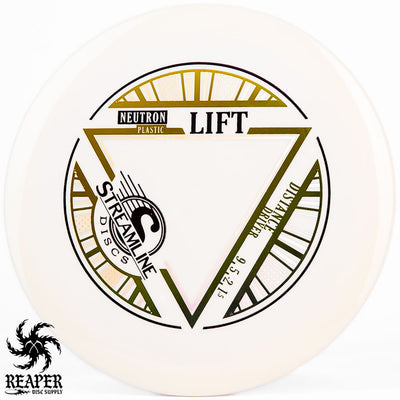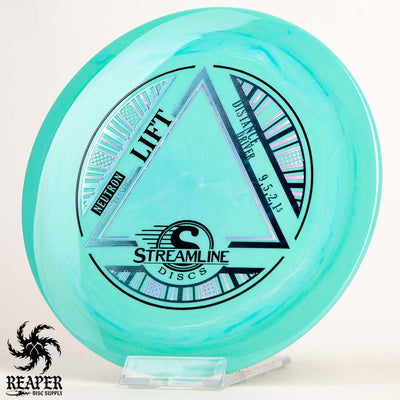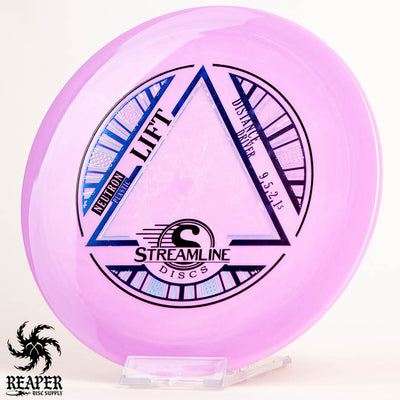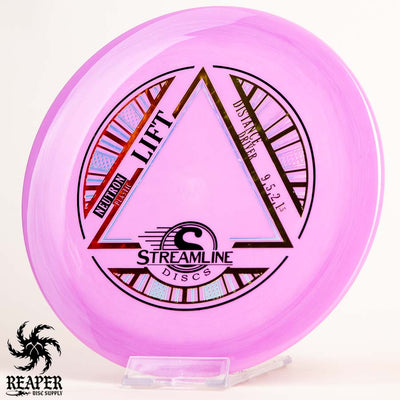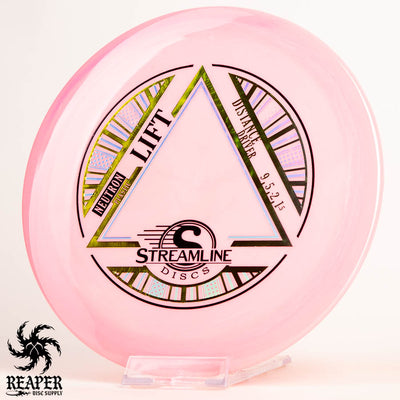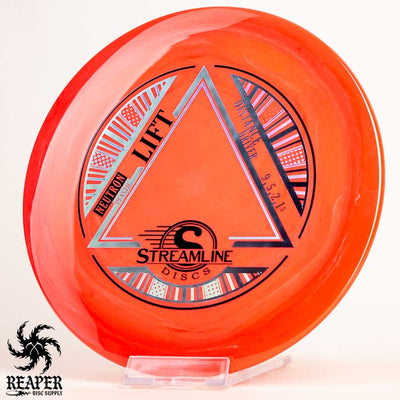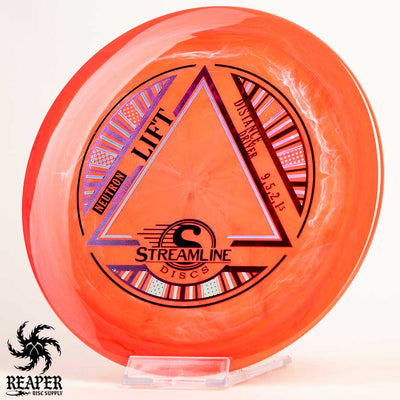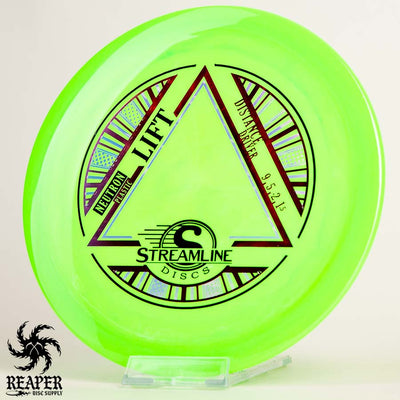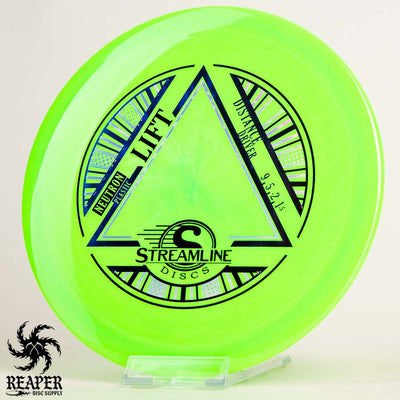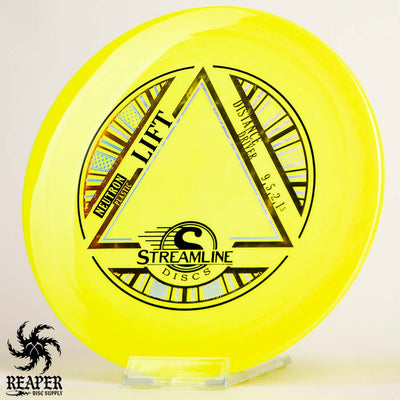 Streamline Lift Flight Numbers

Speed

: 9

Glide

: 5

Turn

: -2

Fade

: 1.5
Commonly used for: Distance Driver
Stability: Understable
Experience: Any
Rim: Beadless
You may also like:
Dimensions & Specs
Height

: 21.2 cm

Rim Depth

: 1.2 cm

Rim Thickness

: 2.0 cm

Diameter

: 21.2 cm

Flexibility

: 11.93 kg

Max Weight:

 176.0 gr
Streamline Neutron Trace Review
The Streamline Neutron Lift is a stable disc golf control/distance driver that is great for any skill level of player. It is an excellent option for anyone looking to add their first driver to the bag since the stability will help correct any form issues. 
The lift has a manageable 9-speed rating and can be thrown on a variety of different lines. It fits comfortably in the hand for forehand shots due to its small rim, and the Neutron plastic is very easy to grip.