Streamline Cosmic Neutron Runway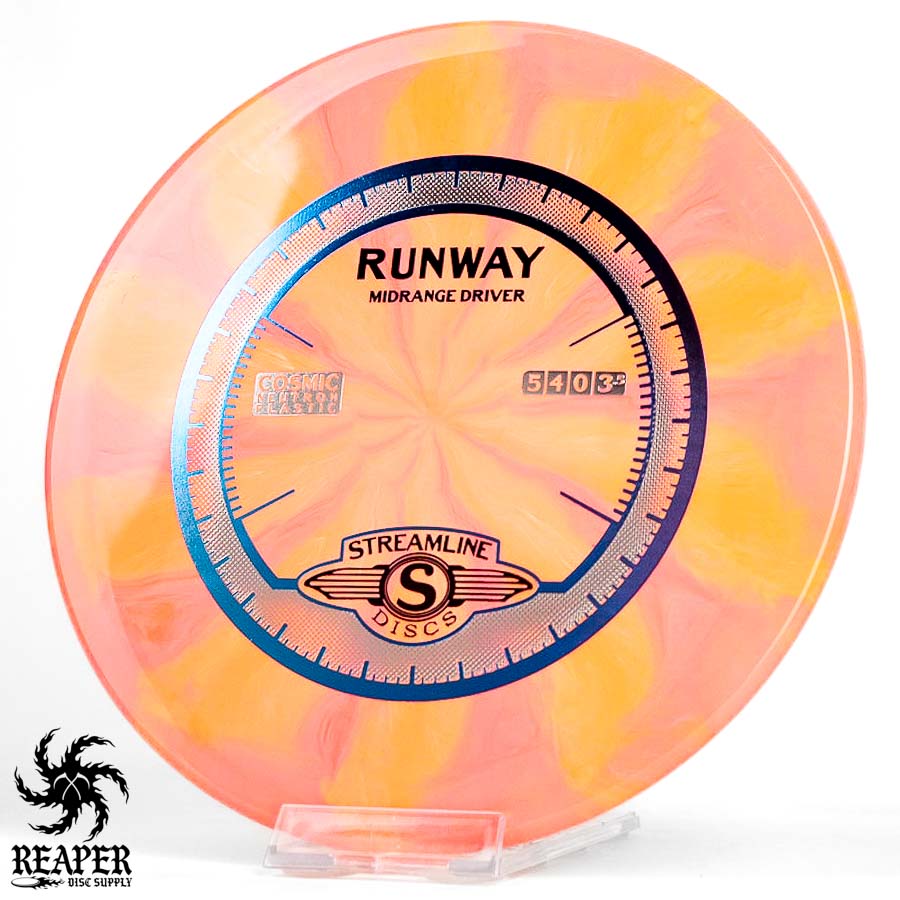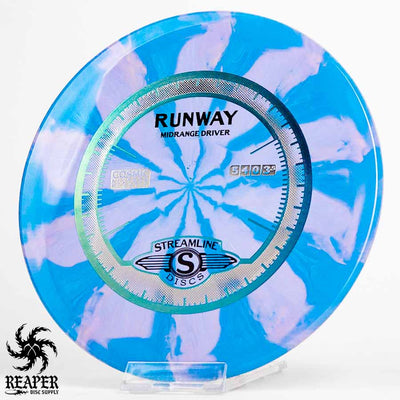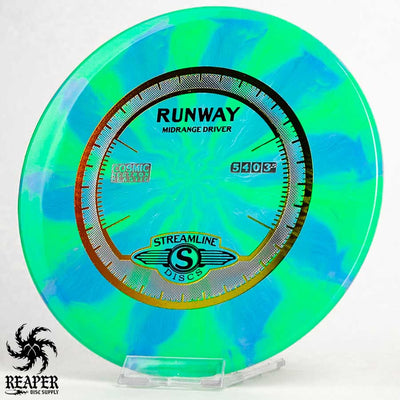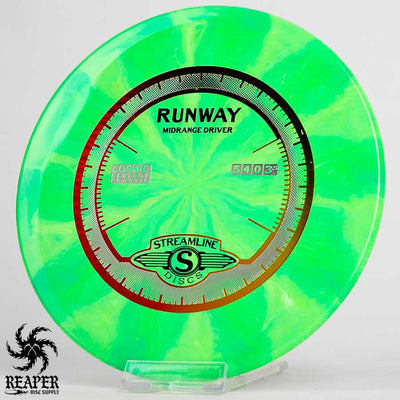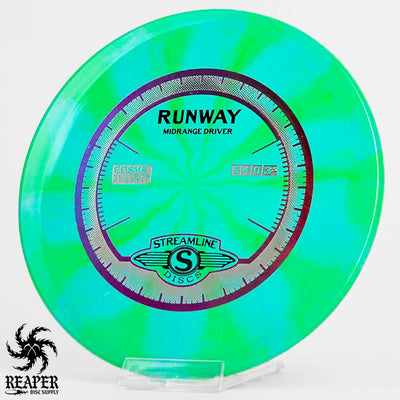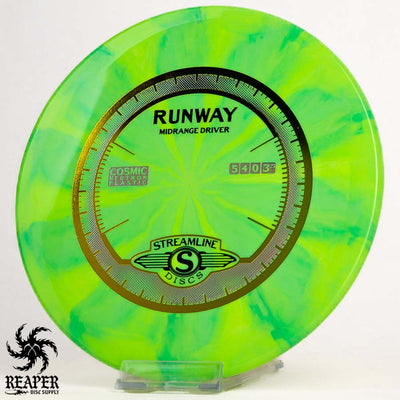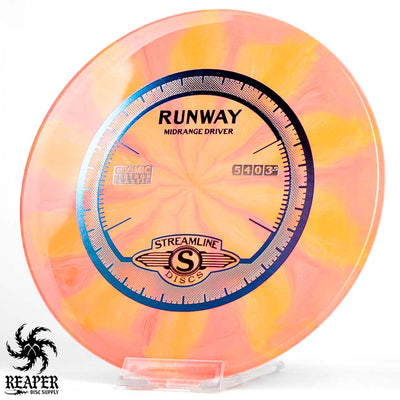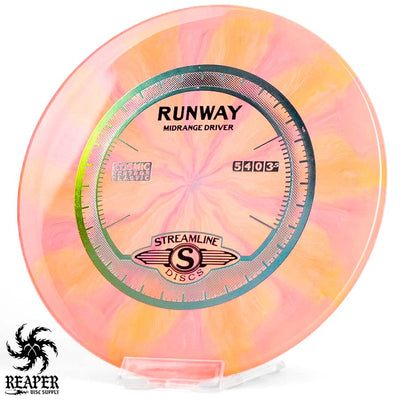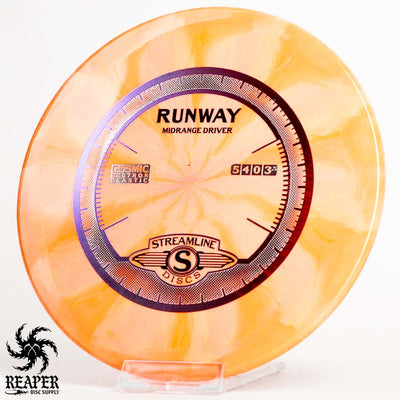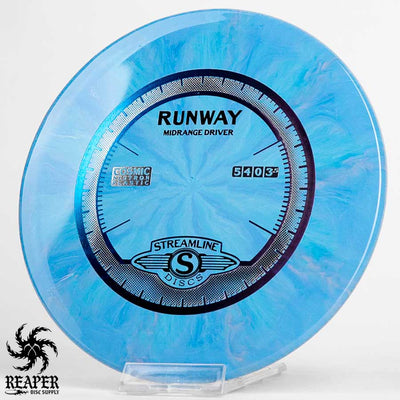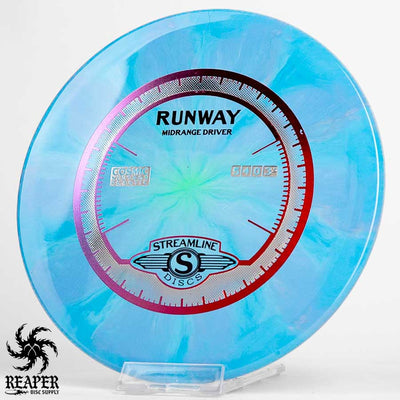 The Streamline Cosmic Neutron Runway is a super beefy overstable disc golf midrange that cuts through the wind with ease.
Looking for a versatile midrange disc that can handle the most extreme weather conditions? Look no further than the Streamline Runway. This overstable midrange is designed for predictability on the windiest of days. Whether you're throwing into a headwind or need a mid that will hold a hyzer line without turning over at all, the Runway is an ideal choice. If you're looking for a midrange that put the wind in its place, the Cosmic Neutron Runway is the disc for you.
More Streamline:
Streamline Runway Flight Numbers
Speed

: 5

Glide

: 4

Turn

: 0

Fade

: 3.5
Commonly used for: Midrange
Stability: Overstable
Experience: Intermediate to Advanced
Rim: Beaded
Dimensions & Specs
Height

: 1.7 cm

Rim Depth

: 1.4 cm

Rim Thickness

: 1.4 cm

Diameter

: 21.5 cm

Flexibility

: 9.87 kg

Max Weight: 

178.5 gr