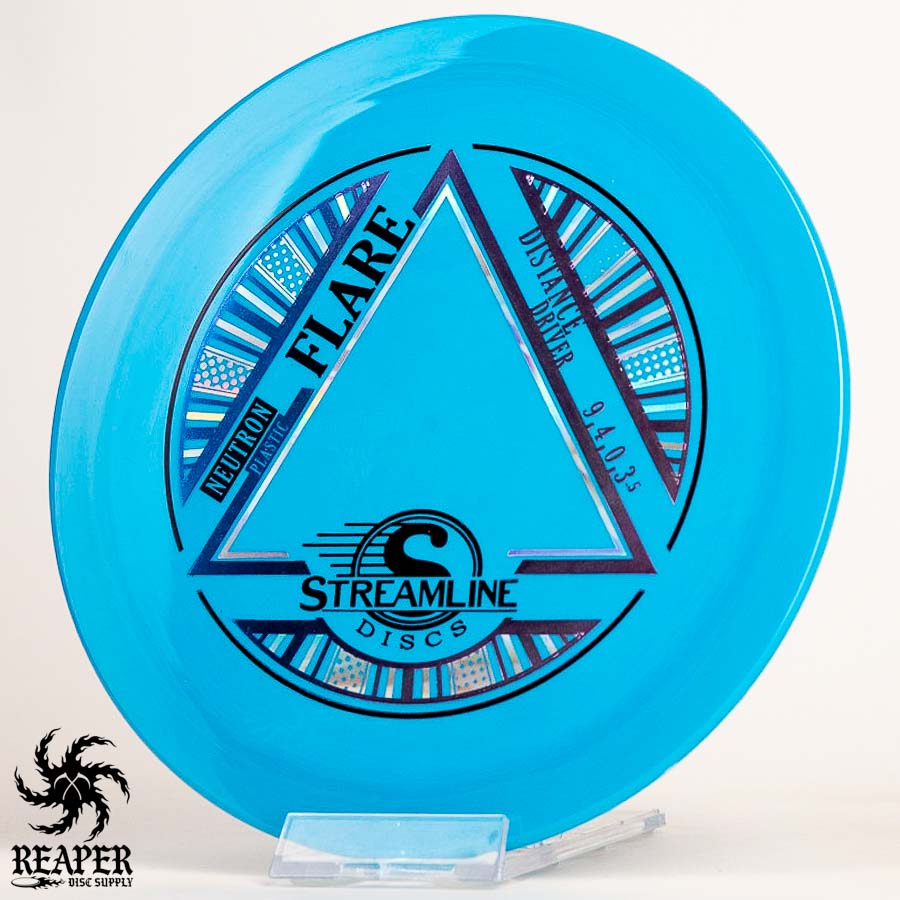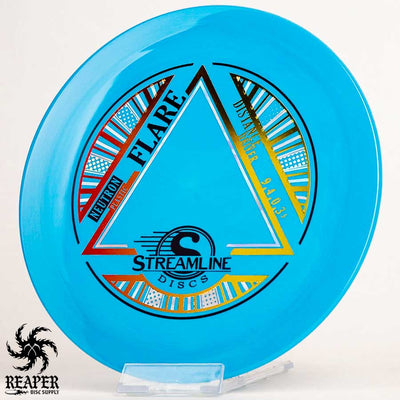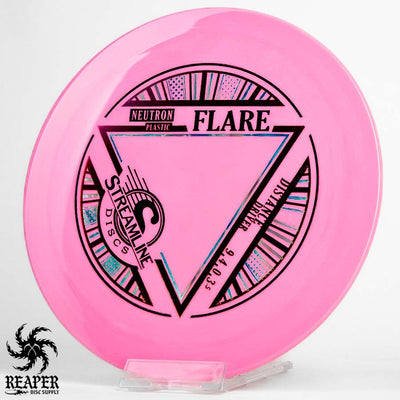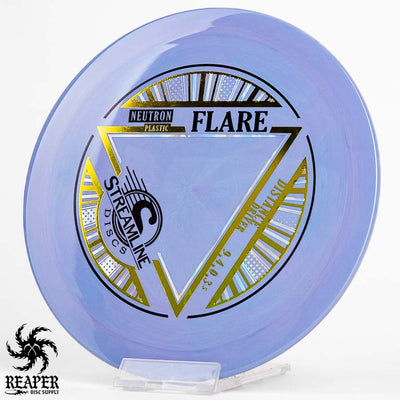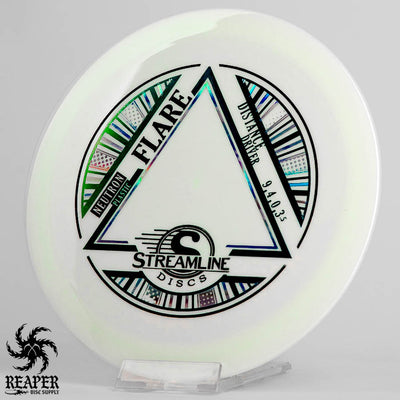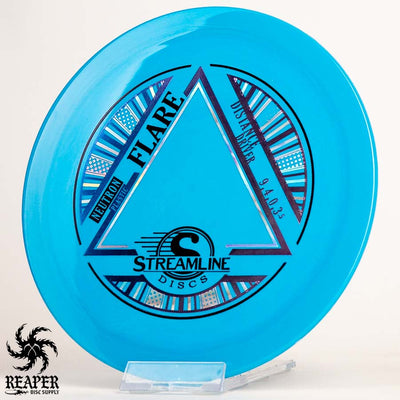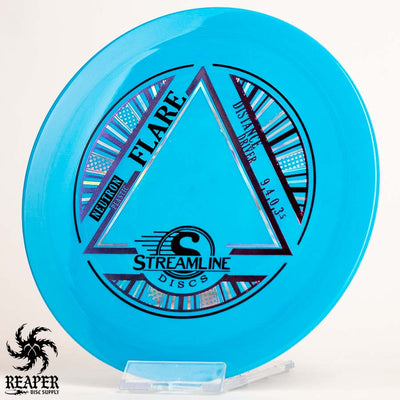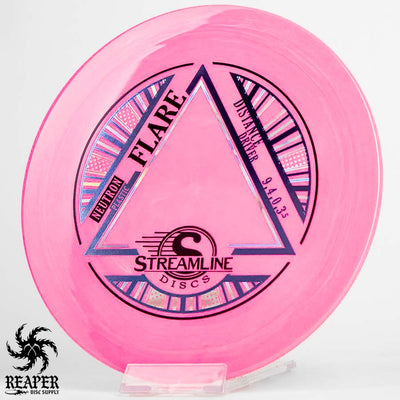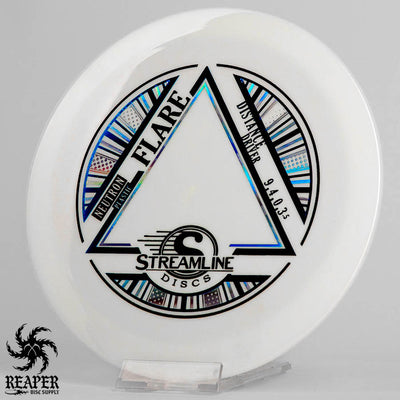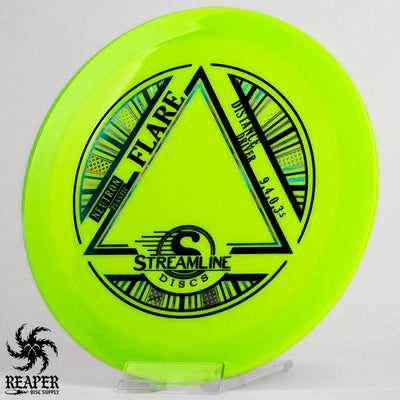 Streamline's Neutron Flare is an overstable disc golf driver that is great for advanced players who need a ton of fade.
Streamline Neutron Flare Flight Numbers
Speed

: 9

Glide

: 4

Turn

: 0

Fade

: 3.5
Commonly used for: Distance Driver
Stability: Overstable
Experience: Intermediate to Advanced
Rim: Beadless
Dimensions & Specs
Height

: 1.8 cm

Rim Depth

: 1.2 cm

Rim Thickness

: 2.0 cm

Diameter

: 21.2 cm

Flexibility

: 11.59 kg

Max Weight: 

176.0 gr
The Streamline Flare is a fantastic choice for those looking for a fast and overstable disc that bridges the gap between distance and control.
It is a fantastic utility disc that can be used for a variety of shots. It has a predictable fade and is very reliable in windy conditions. It is perfect for both backhand and sidearm players who need a driver that will slice through the wind. 
Whether you're looking for a disc to use for approach shots, drives, or utility shots, this disc is a great choice. If you're looking for a disc that you can rely on to get the job done, look no further than the Flare.