Prodigy F5 400 (Seppo Paju Tour Series)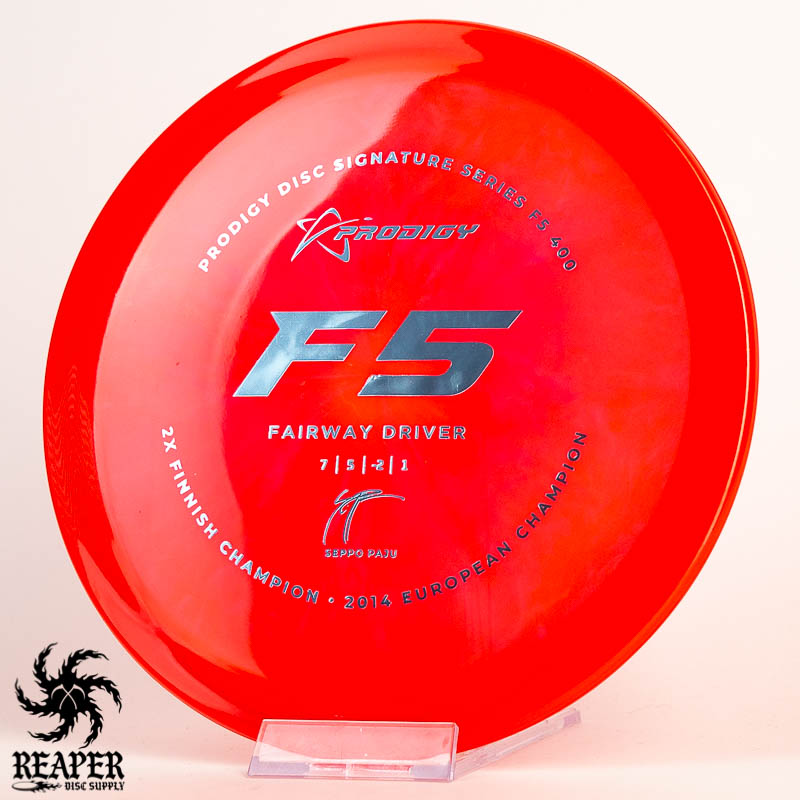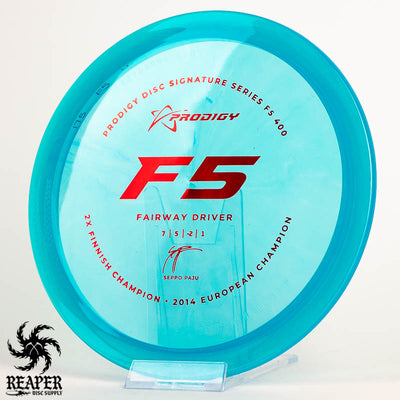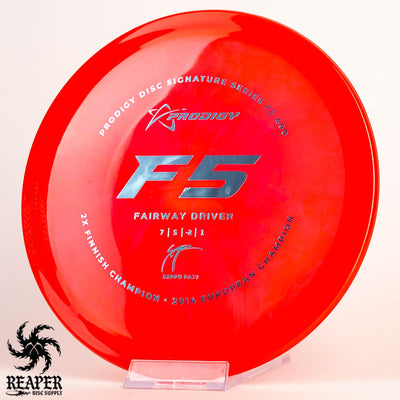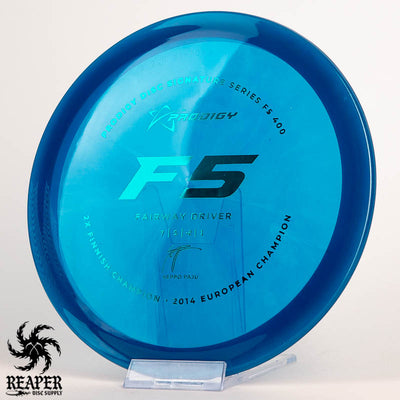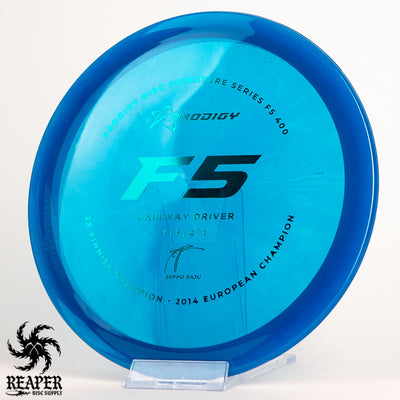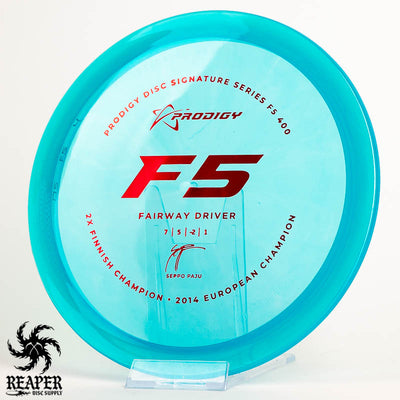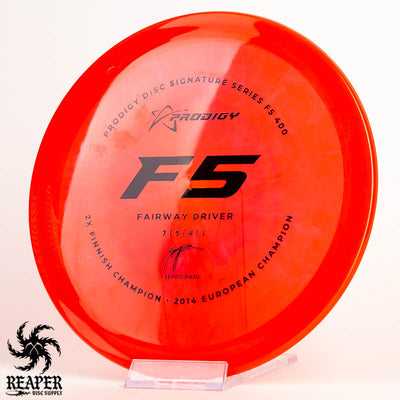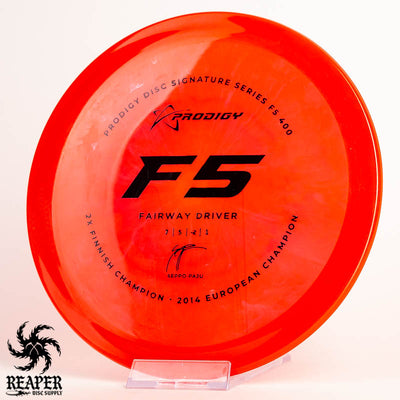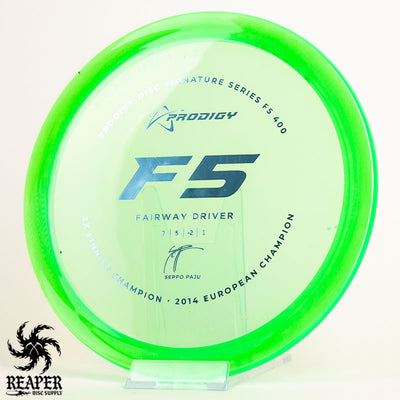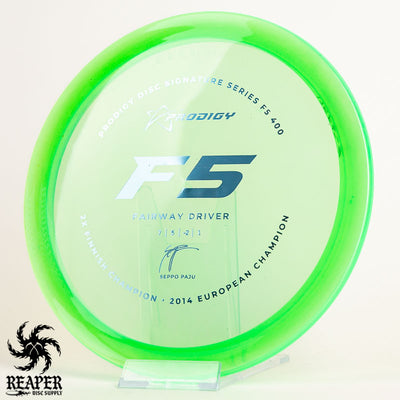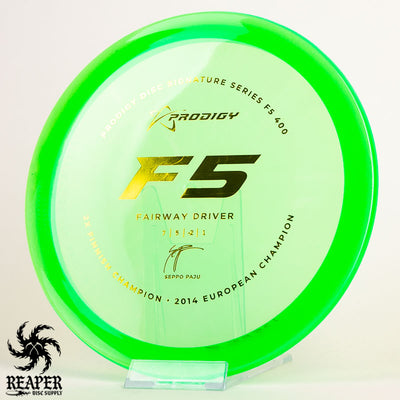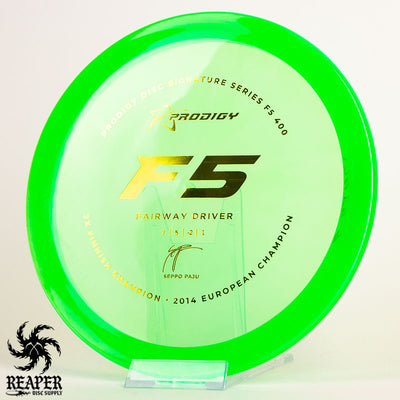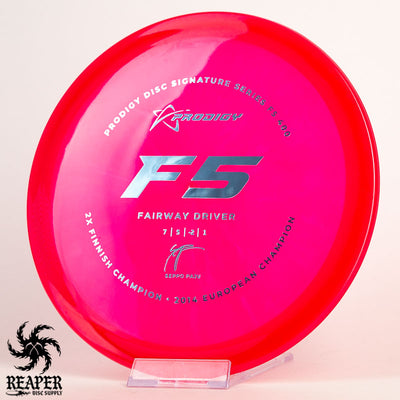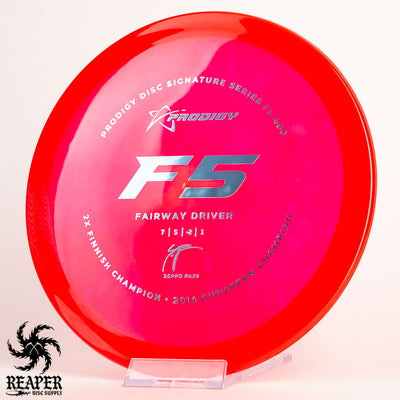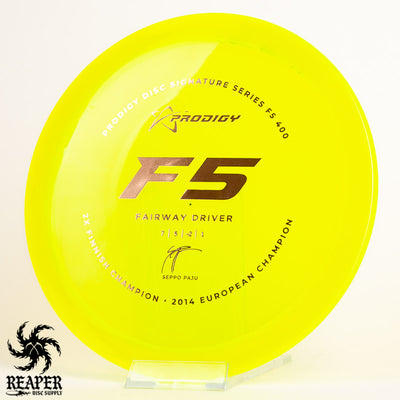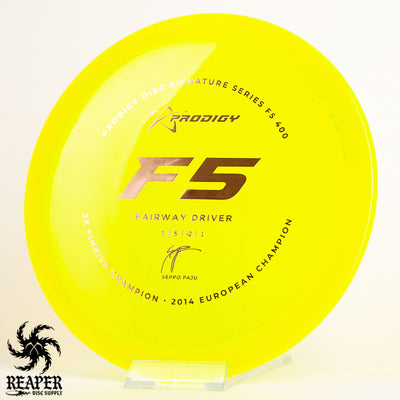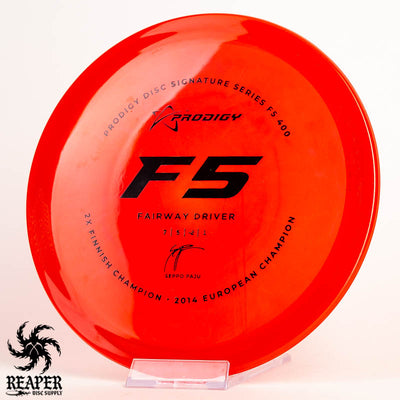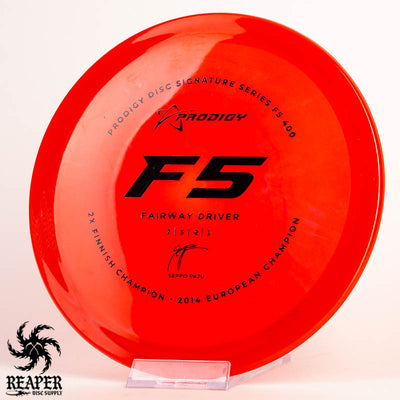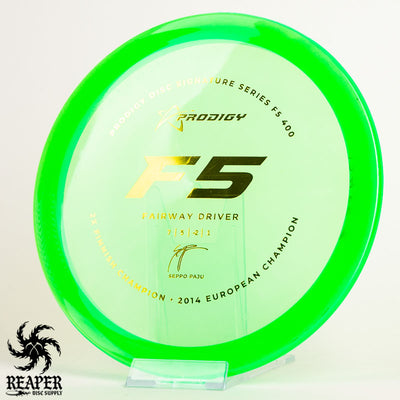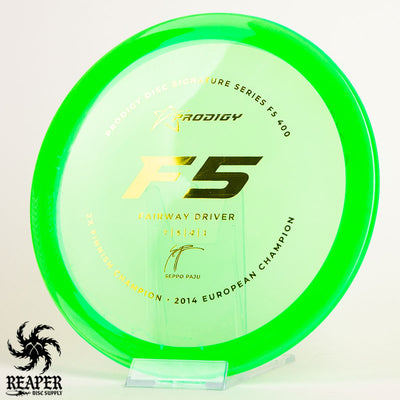 The Seppo Paju Prodigy F5 400 is an understandable fairway driver that is great for players of any skill level.
The F5 400 is basically the understable sibling to Prodigy's F3 400; a glidey 7-speed fairway driver that is great for new players. It is an excellent driver to learn with as the high-speed turn will help compensate for naturally occurring hyzer releases.
Intermediate and advanced players will be able to easily hyzer flip the F5 For any tight gaps and wooded courses. This driver is also perfect for rollers and dogleg right turnover shots, especially as this premium plastic beats in.
More understable fairway drivers: Discmania Neo Essence, Discmania Active Premium Rockstar, Ohn Scoggins Halo Leopard3.
Prodigy F5 400 Flight Numbers
Speed

: 7

Glide

: 5

Turn

: -2

Fade

: 1
Commonly used for: Fairway drives
Stability: Understable
Experience: Any
Dimensions & Specs
Height

: 1.9 cm

Rim Depth

: 1.2 cm

Rim Thickness

: 1.8 cm

Diameter

: 21.3 cm

Flexibility

: 8.5 kg

Max Weight:

 176.8 gr