Mint Discs Apex Diamondback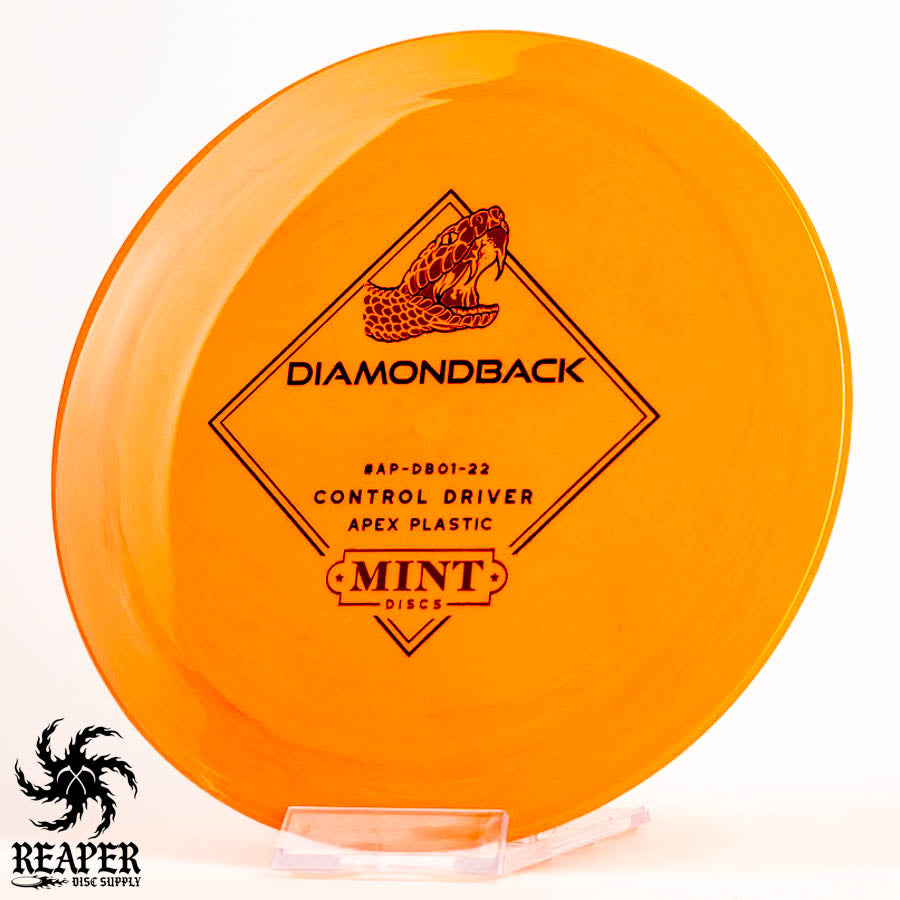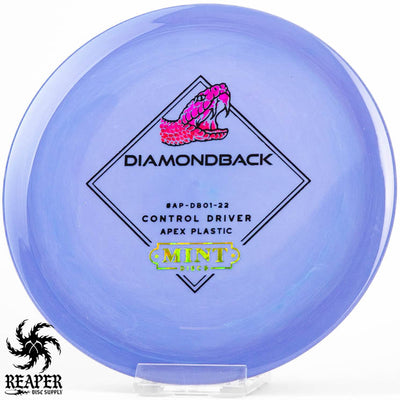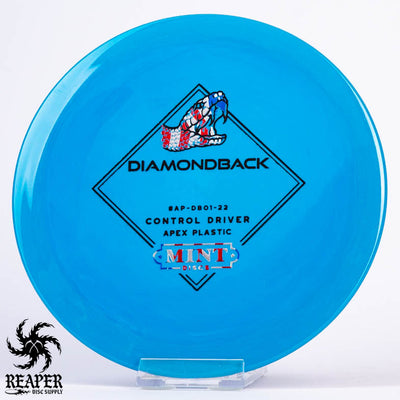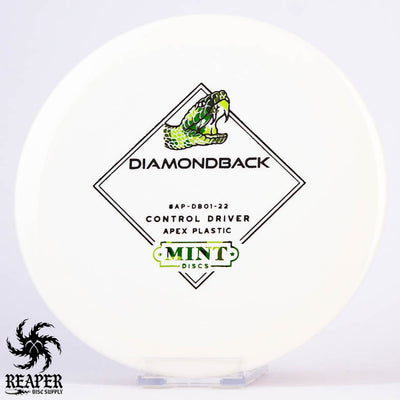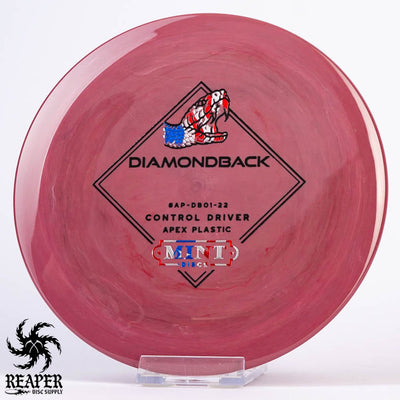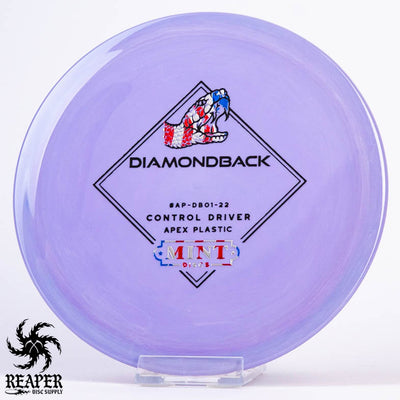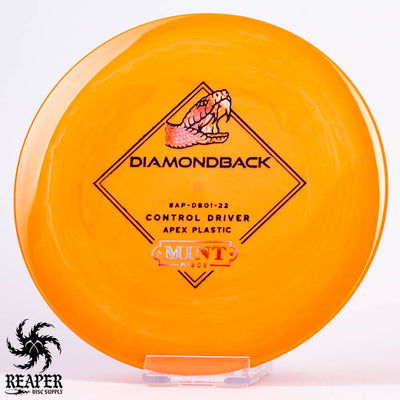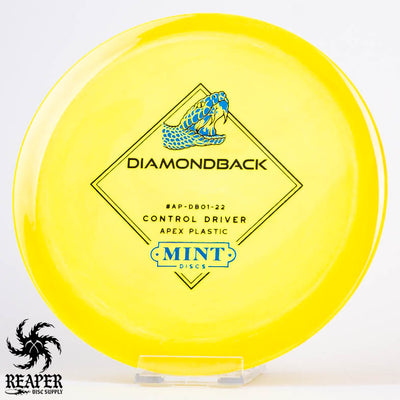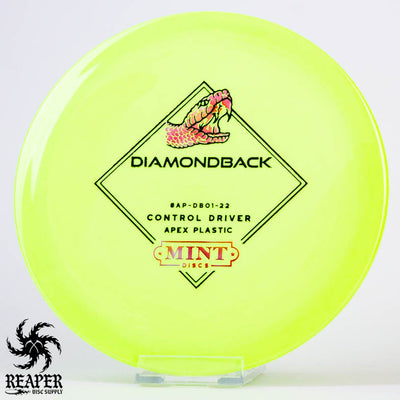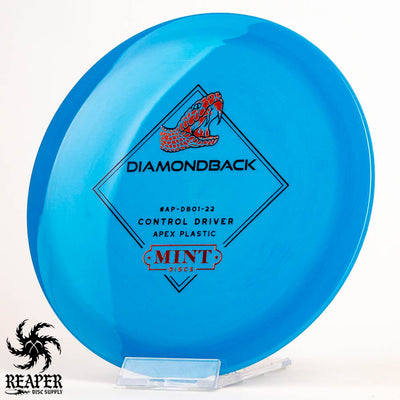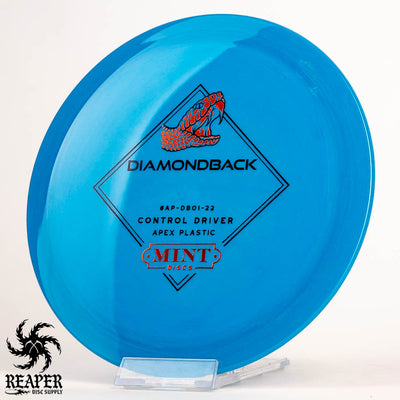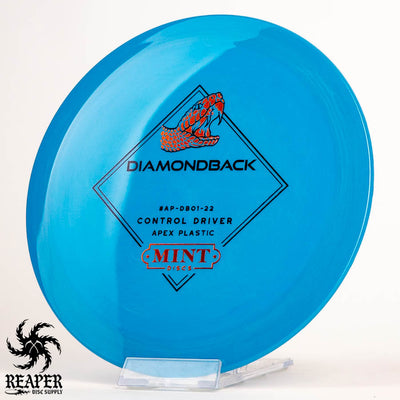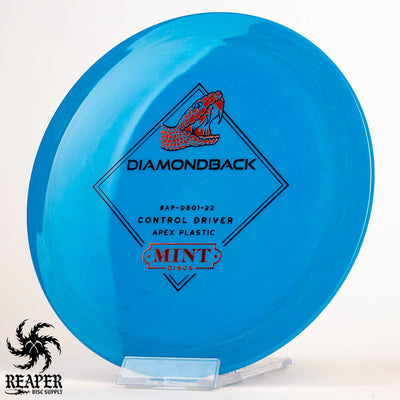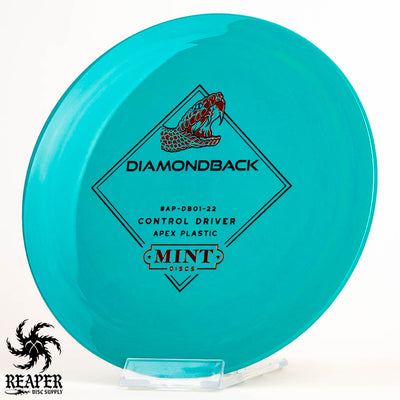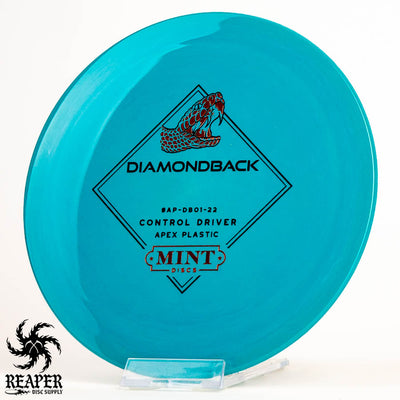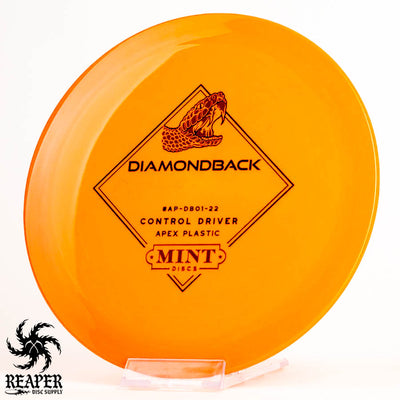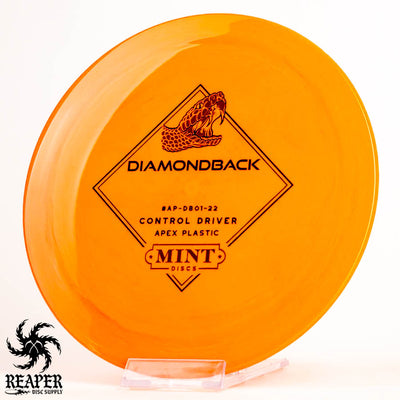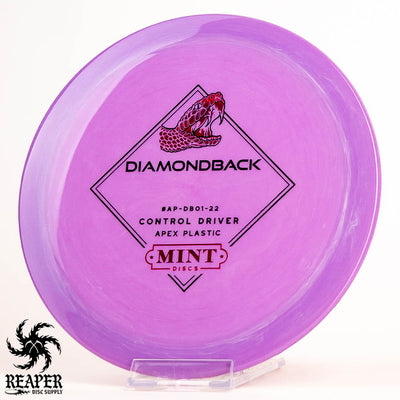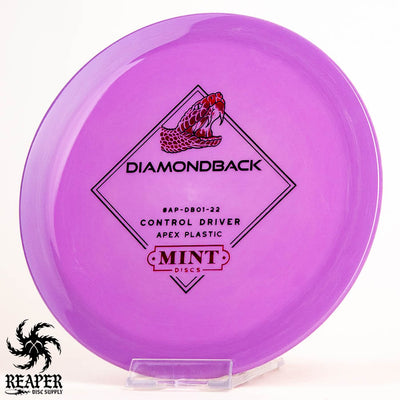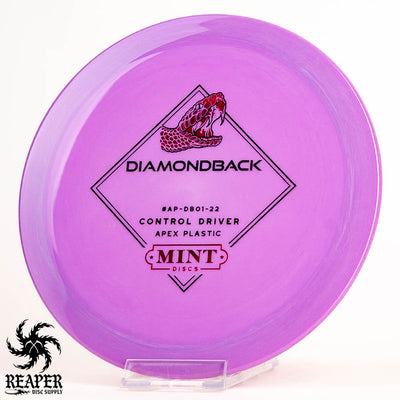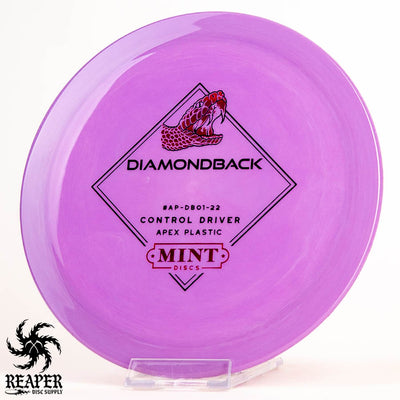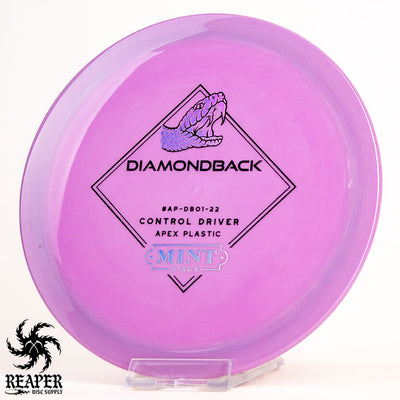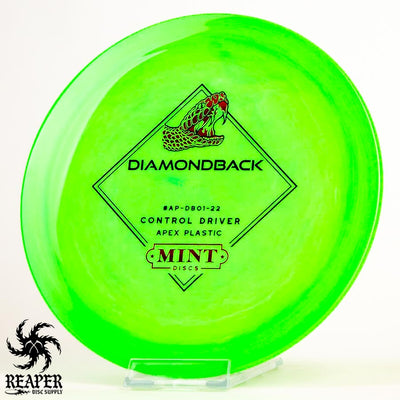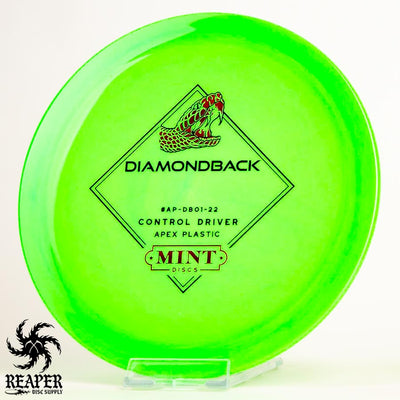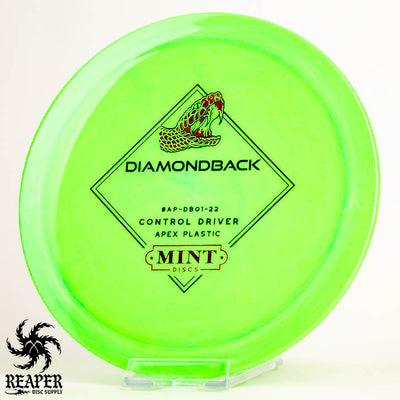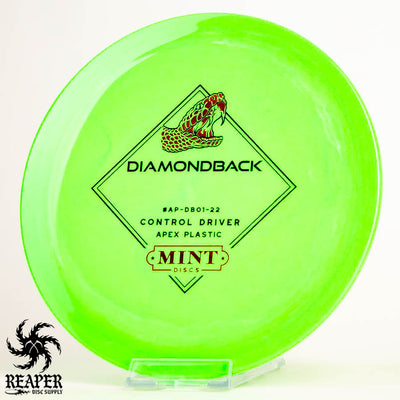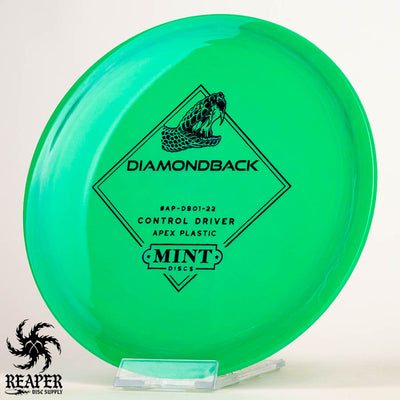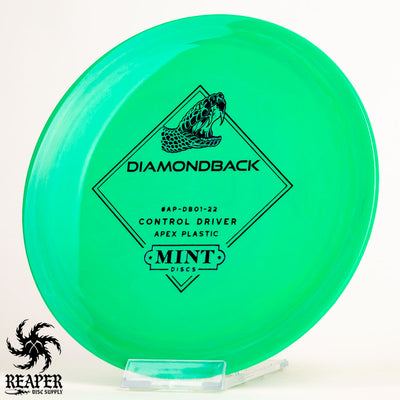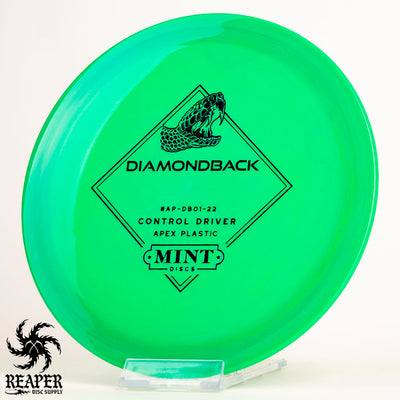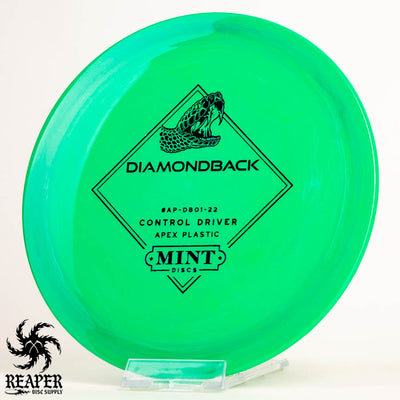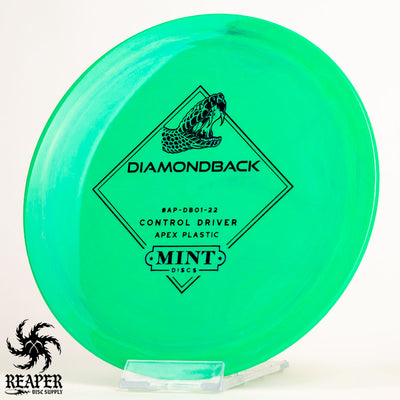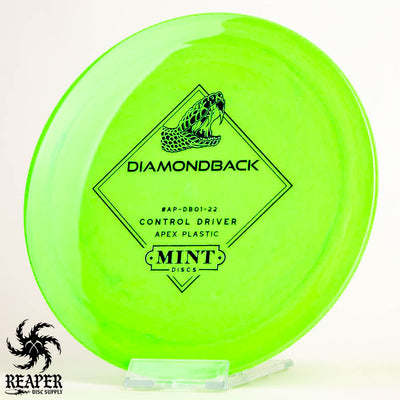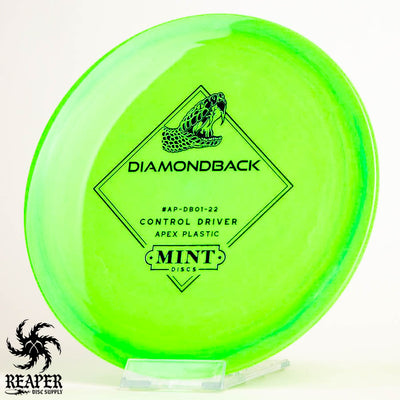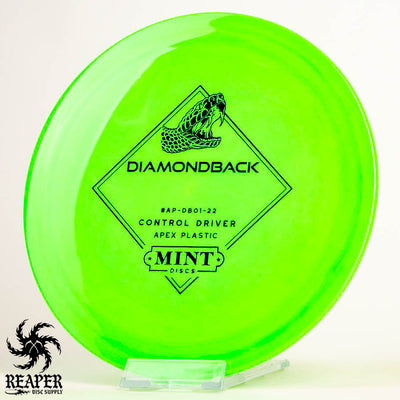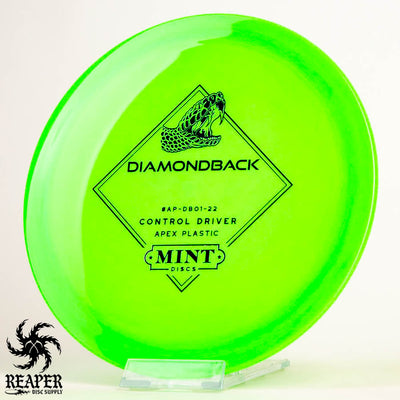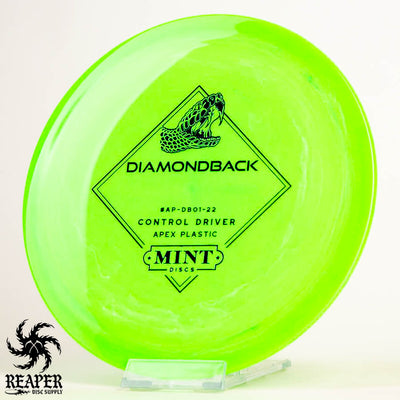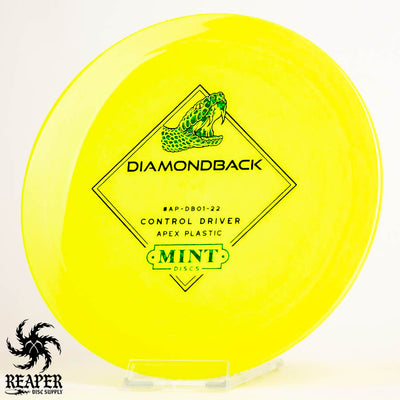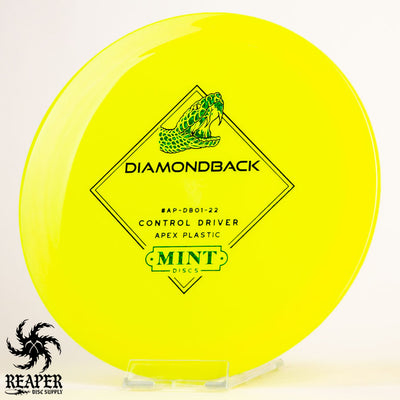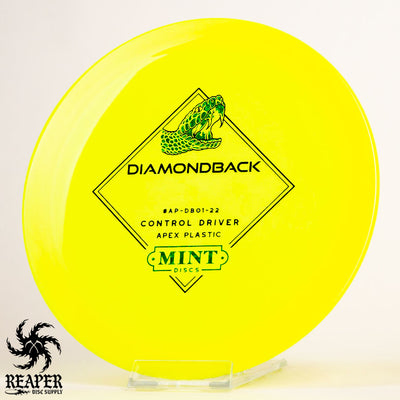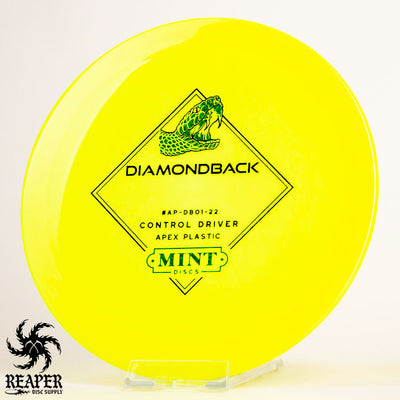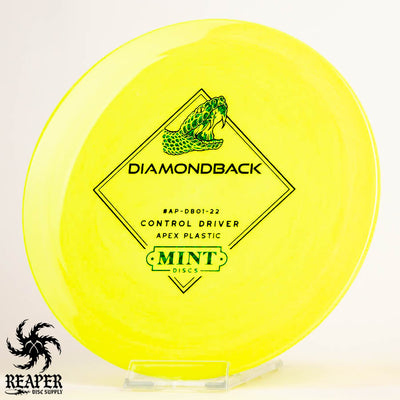 The Mint Discs Apex Diamondback is a straight-flying, 9-speed distance driver that is easy to control regardless of skill level. Mint's Apex plastic is one of their premium grade plastics that holds up to damage very well. It kind of feels like a slightly waxier Star or ESP.
Please note: While there is no limit on the stock stamps, the limited edition stamps are one per household.
This control driver is the perfect first driver for beginners; it doesn't require a ton of arm speed to throw and is extremely stable. The Diamondback's stability makes it easy to learn different lines/shot shapes, and more experienced players will find it excellent for a variety of different shots.
You may also like: Apex Alpha, Apex Jackalope, Apex Freetail
Mint Discs Diamondback Flight Numbers
Speed

: 9

Glide

: 5

Turn

: -2

Fade

: 2
Commonly used for: Distance Driver
Stability: Stable
Experience: Any
Rim: Beadless
Dimensions & Specs
Height: 

1.6 cm

Rim Depth: 

1.1 cm

Rim Thickness: 

2.1 cm

Diameter: 

21.3 cm

Flexibility: 

12.16 kg

Max Weight: 

176.8 gr