Millennium Glow Falcon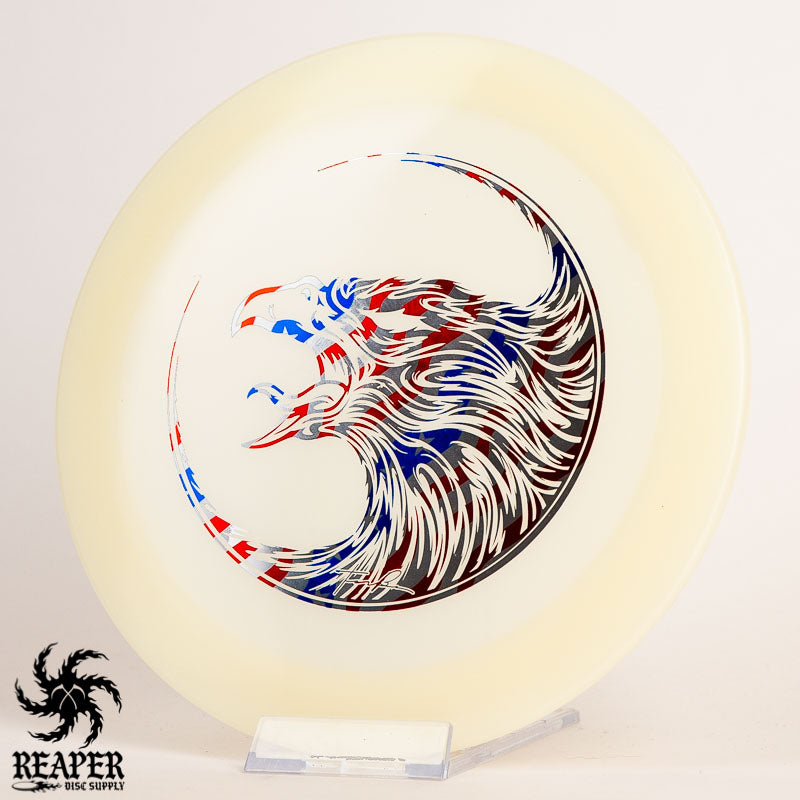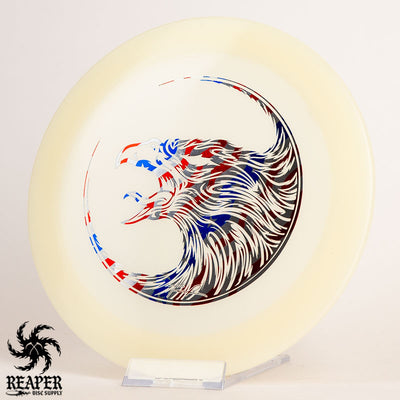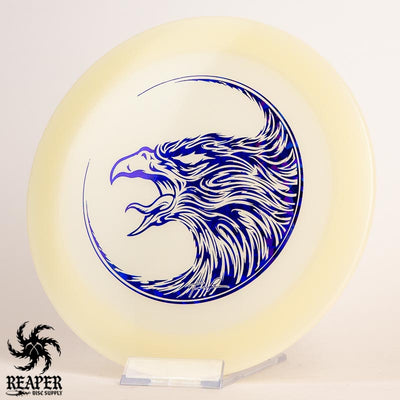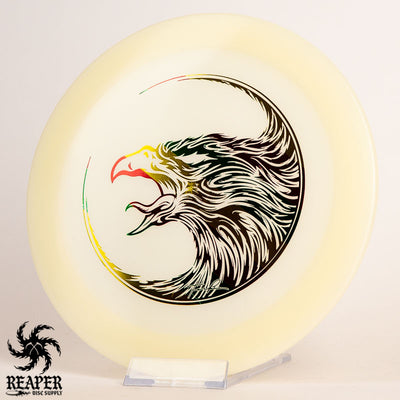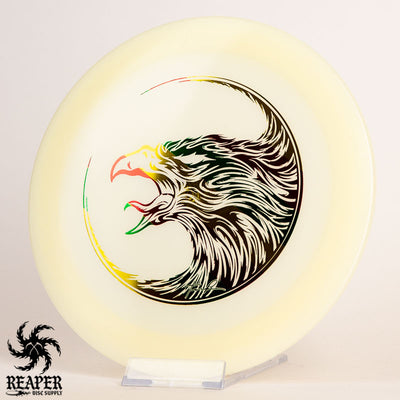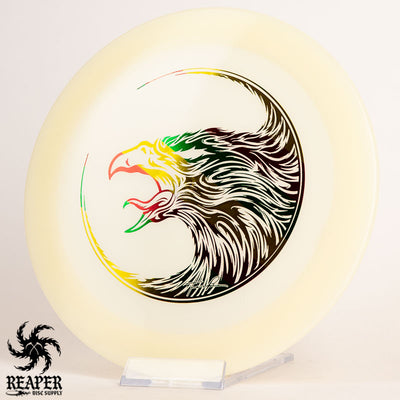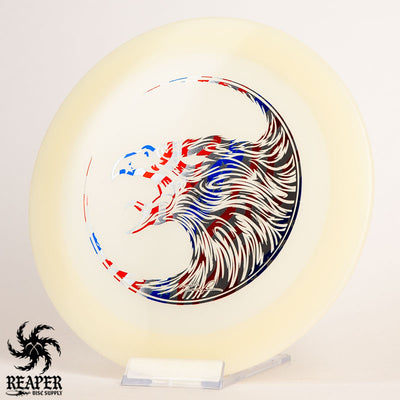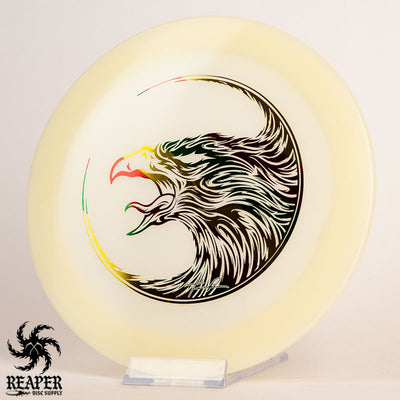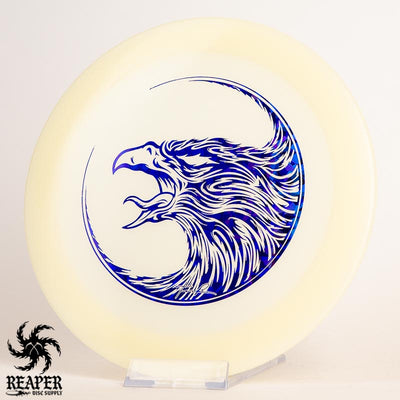 The Millennium Glow Falcon is a super domey glow-in-the-dark disc golf driver that flies straight as an arrow with predictable fade.
These Glow Falcons are d o m e y! Right out of the hand it tries to stand up and glide; they are extremely pop topped and glide for days. I would recommend this disc to experienced players since it requires a lot of control and speed to throw successfully.
I would say this disc flies like a Halo Shryke or a flippy/beat-in Destroyer. While not recommended for beginners this driver makes a great addition to any intermediate golfer's glow bag!
You may also like the MVP Proton Catalyst, MVP Proton Octane, or MVP Fission Wave.
Limit 1 per household.
Millennium Glow Falcon Flight Numbers
Speed

: 13

Glide

: 5

Turn

: -2

Fade

: 2
Commonly used for: Distance drives
Stability: Stable
Experience: Intermediate +
Rim: Average
Dimensions & Specs
Height

: 1.4 cm

Rim Depth

: 1.1 cm

Rim Thickness

: 2.4 cm

Diameter

: 21.1 cm

Flexibility

: 12.25 kg

Max Weight:

 175.1 gr