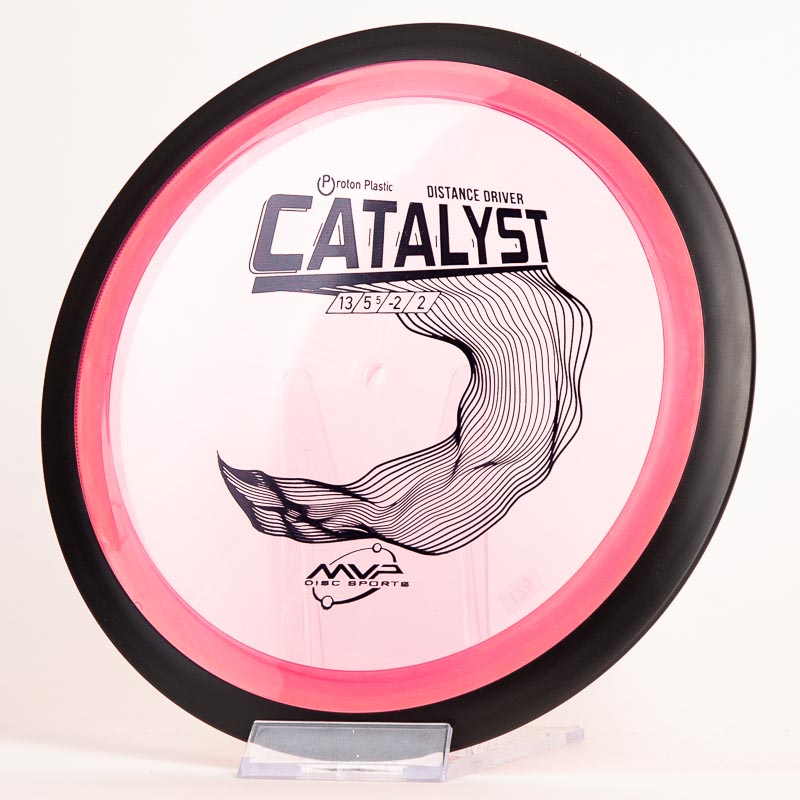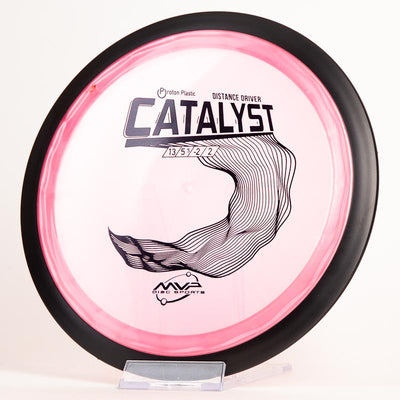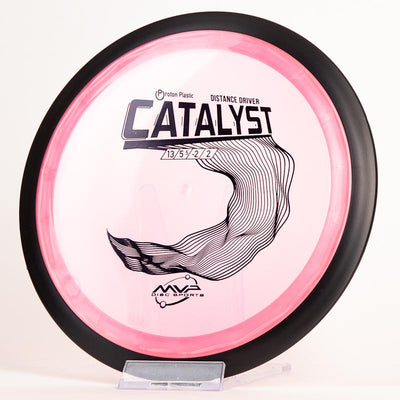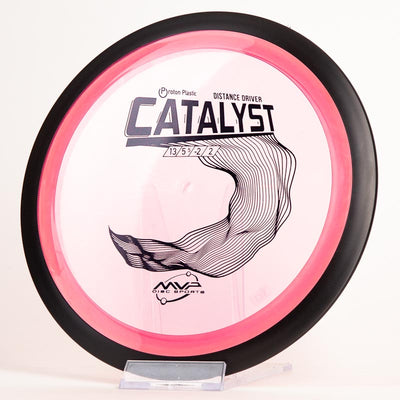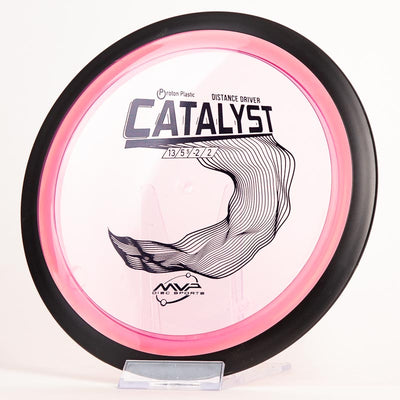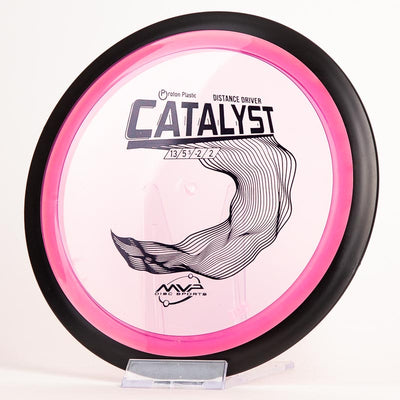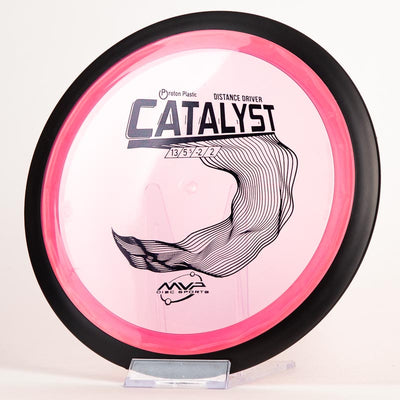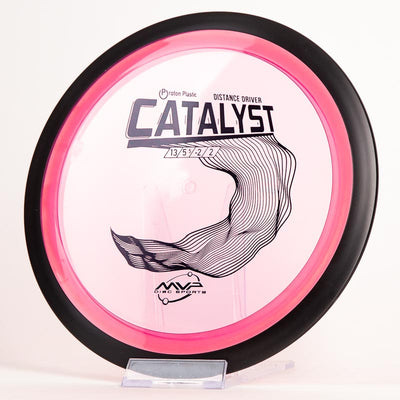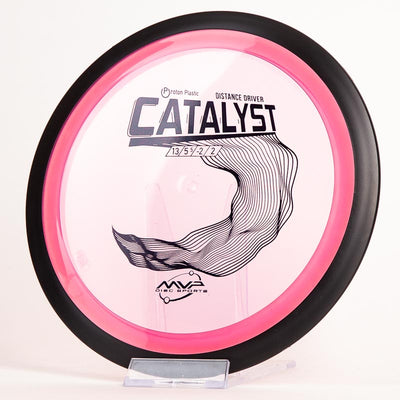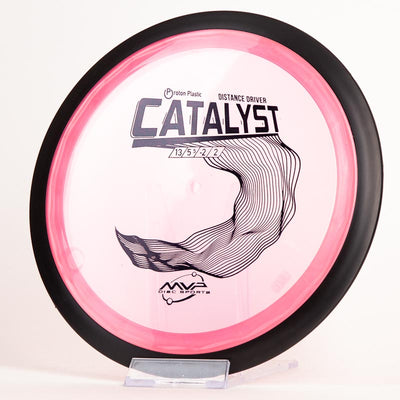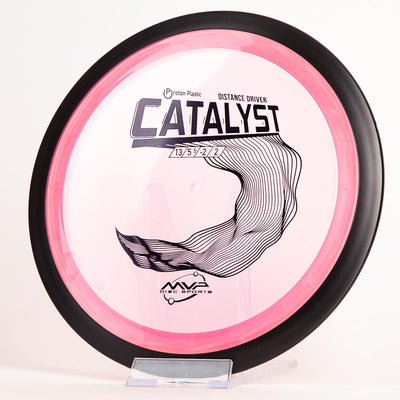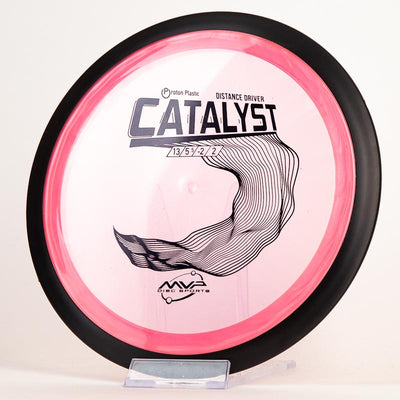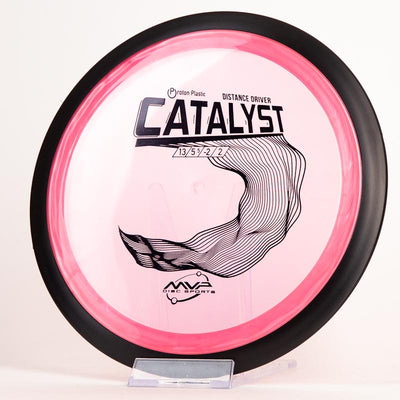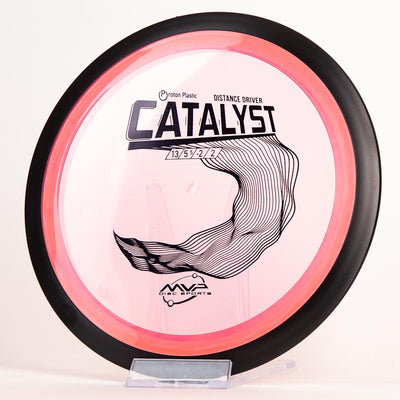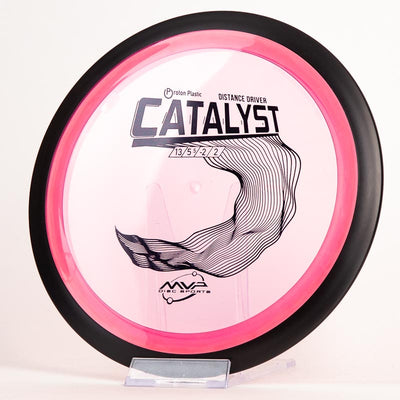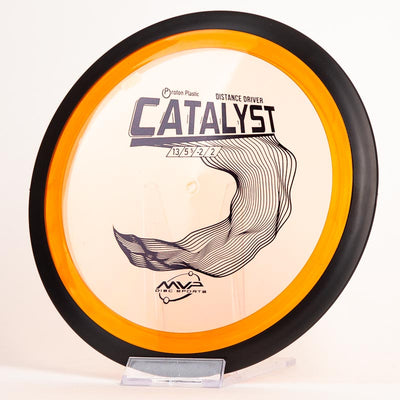 The MVP Proton Catalyst is a stable to slightly understable distance driver designed for max distance.  MVP's Proton plastic is not overly grippy and it's slightly flexible. It is also very durable and tends to be a little more glidey than in other plastics.
As a 13-speed distance driver; I wouldn't recommend the Proton Catalyst for new/novice players. But intermediate players like me who don't have a ton of arm speed will be able to crush this disc down the fairway. Some of my farthest thrown drivers were with a Catalyst, as they beat in I can hyzer flip them for smooth s-shaped lines.
Advanced players will be able to immediately hyzer flip the Catalyst straight out of the box, and it also makes an incredible disc for rollers. I don't personally throw stable/understable discs sidearm, but this disc is extremely comfortable to grip forehand.
We also have the Plasma Catalyst and Neuron Catalyst.
MVP Proton Catalyst Flight Numbers
Speed

: 13

Glide

: 5.5

Turn

: -2

Fade

: 2
Commonly used for: Distance drives
Stability: Stable
Experience: Intermediate +
Dimensions & Specs
Height

: 1.9 cm

Rim Depth

: 1.2 cm

Rim Thickness

: 2.4 cm

Diameter

: 21.1 cm

Flexibility

: 11.11 kg

Max Weight: 175.1 gr