MVP Plasma Catalyst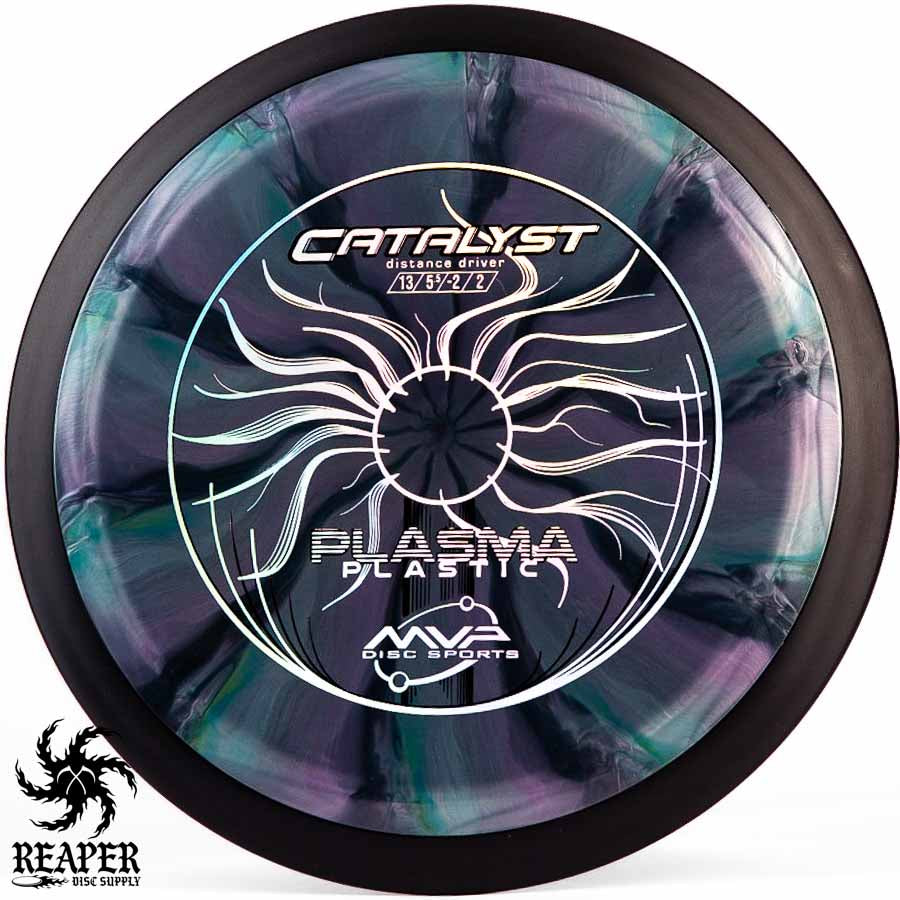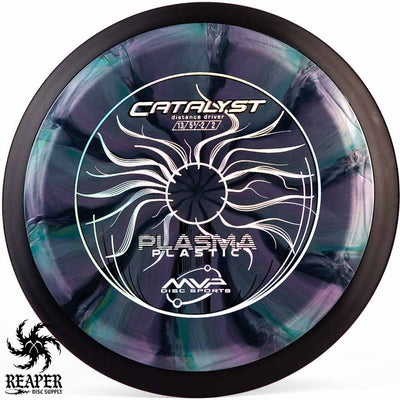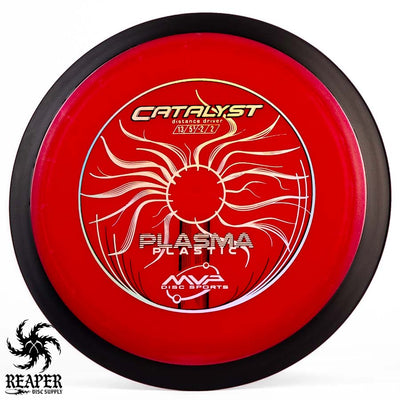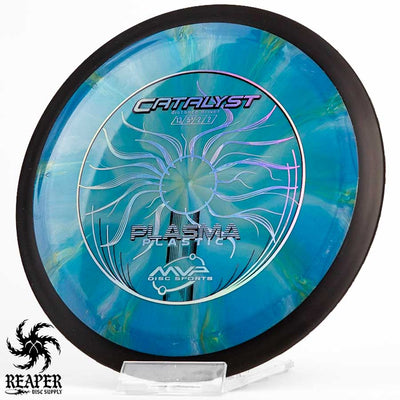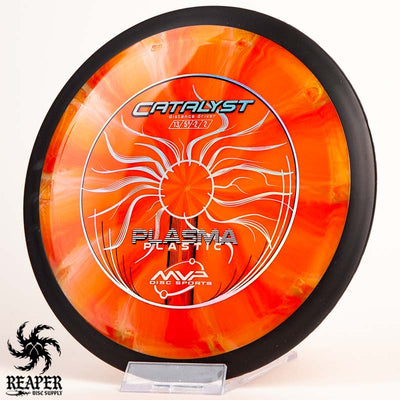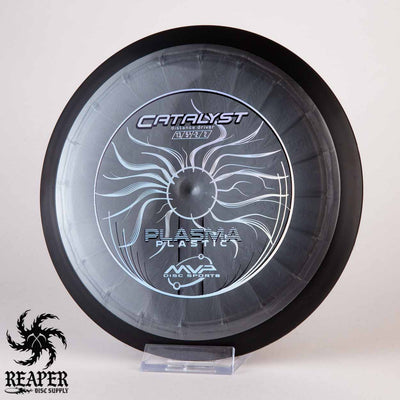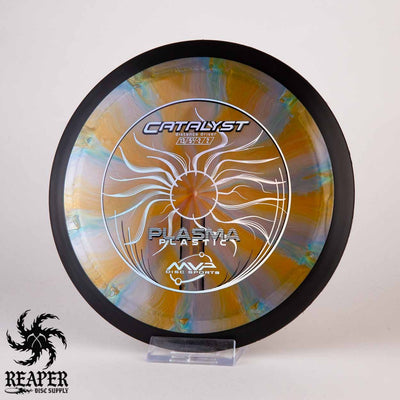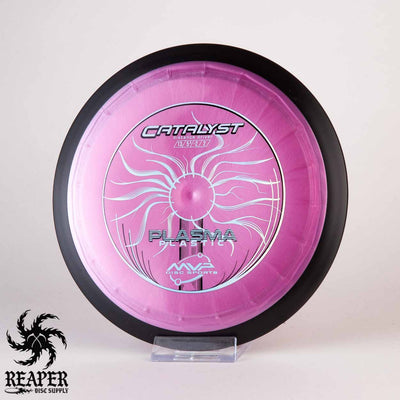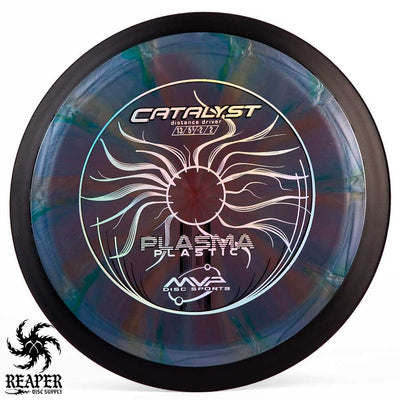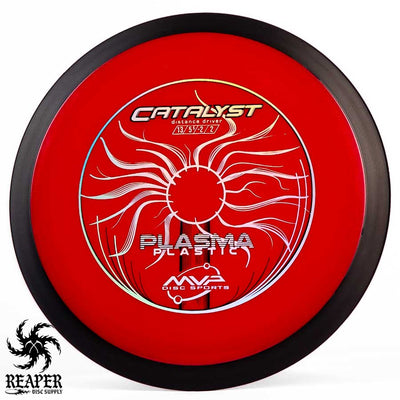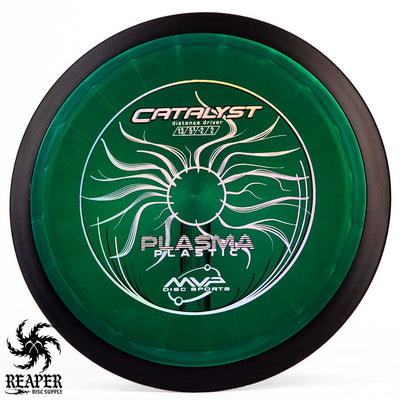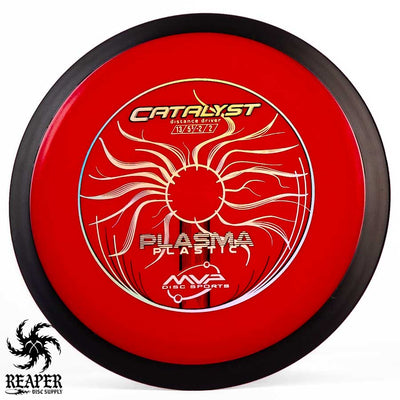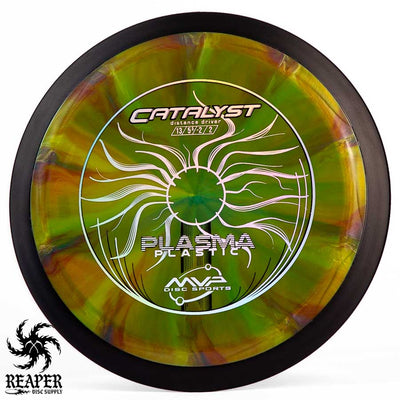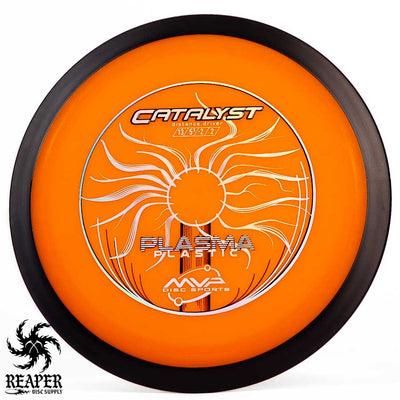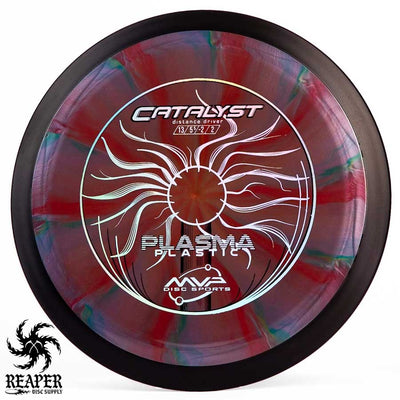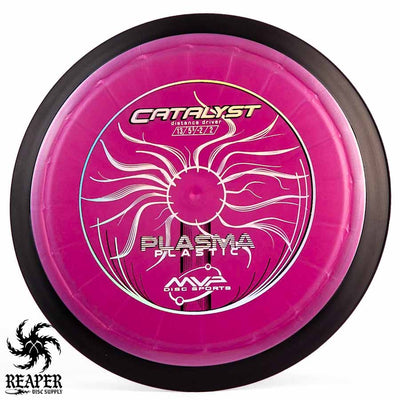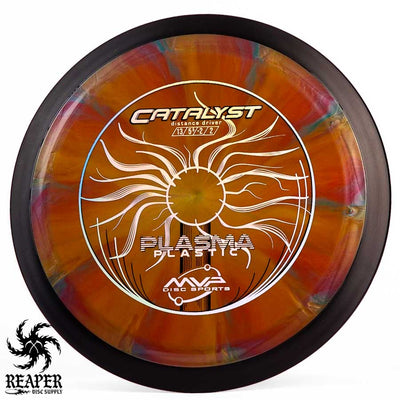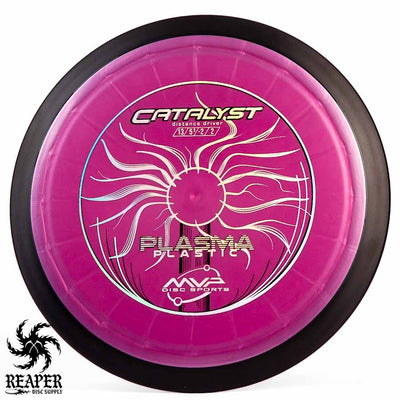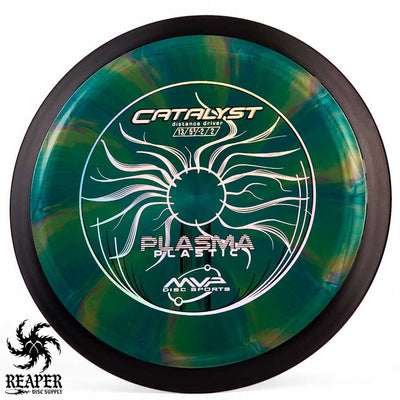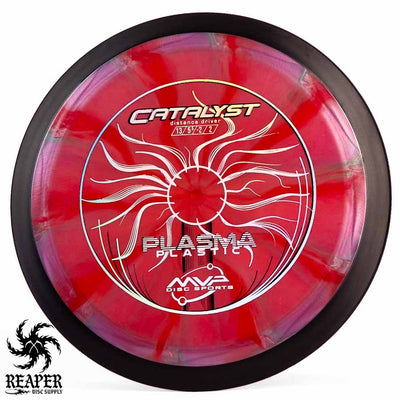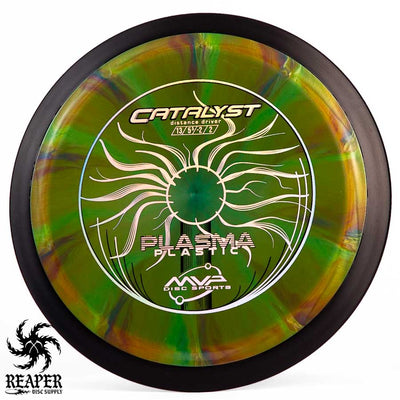 The MVP Plasma Catalyst is an understable distance driver made with premium-grade plastic. 

MVP's Plasma plastic is a stable plastic that has great grip, and can withstand a lot of damage before losing any stability. Plus the colors are awesome.

With a rim width of 2.4cm, high power throwers can utilize the Plasma Catalyst for rollers, tight turns, and anyhzer lines, while lower power players can enjoy its high amount of glide.
The high-speed nature of this disc means if there isn't enough power behind it, it can fade out on you. However, even when given low power, it is still extremely useful and consistent.
Shop more MVP Catalyst drivers.

This is a great disc to have if you're working on your nose and release angles in the field, especially for hyzer flip shots. If you get it on the right release and flight path, you can put up some pretty big numbers.
If thrown into a headwind, it will still hold up decently well. If you get a nice tailwind, you'll feel like time stands still watching this thing fly. It'll give you good distance, but you will have to earn it as it does require a tad more initial high power energy due to its size. It's just designed to be that way.
Shop all of our MVP discs, or if you are looking for an alternative plastic check out the MVP Neutron Catalyst.

MVP Plasma Catalyst Flight Numbers:
Speed: 13
Glide: 6
Turn: -2
Fade: 2
Stability: Stable
Commonly Used For: High-speed distance drives
MVP Catalyst Dimensions:
Height: 1.9 cm
Diameter: 21.1 cm
Rim Depth: 1.2 cm
Rim Width: 2.4 cm