Latitude 64 Royal Grand Trust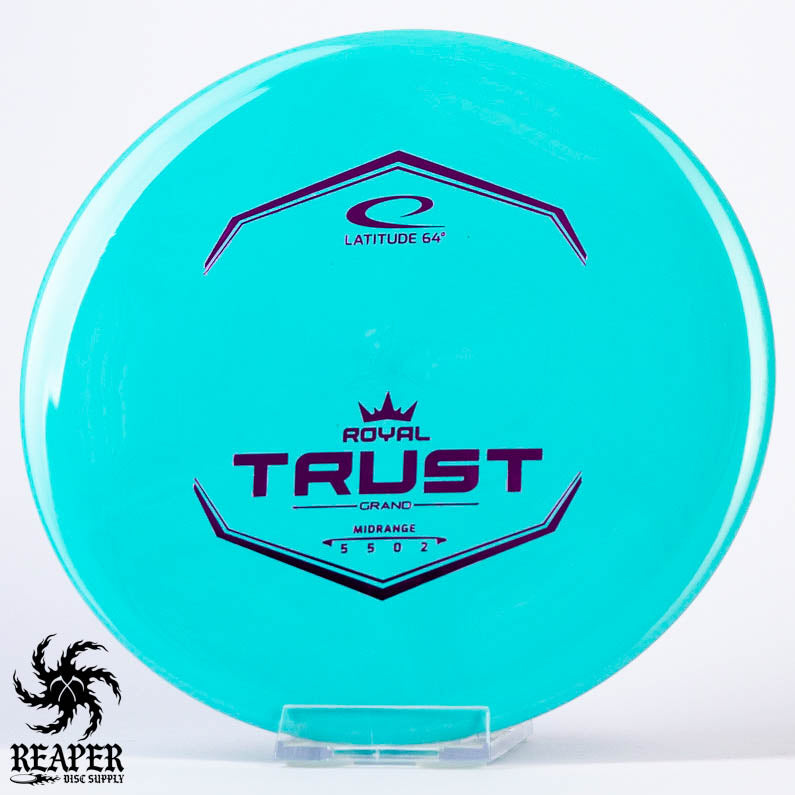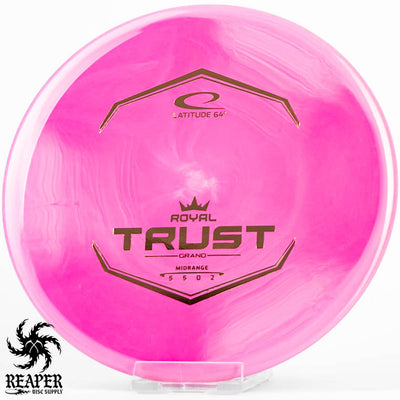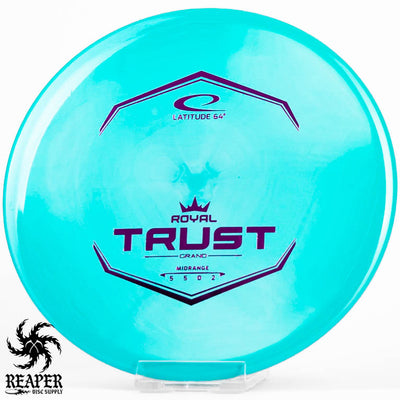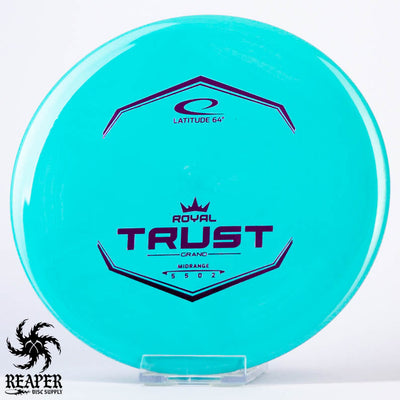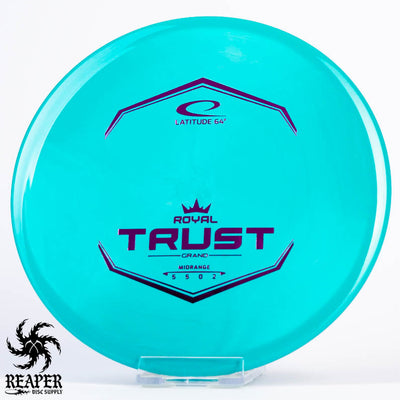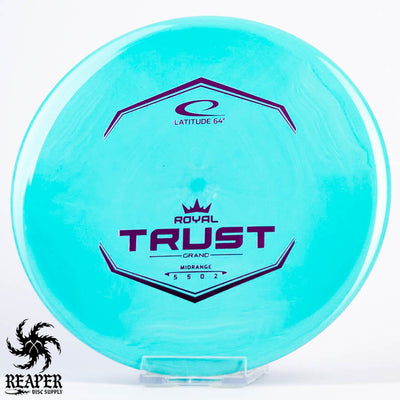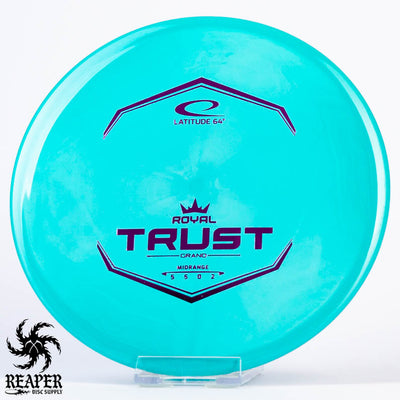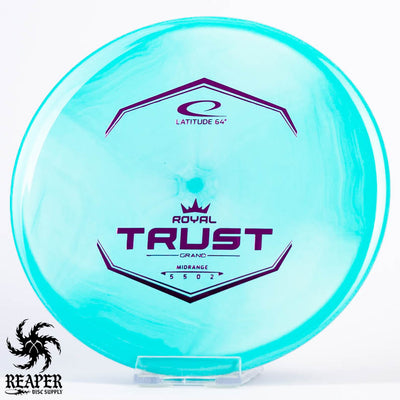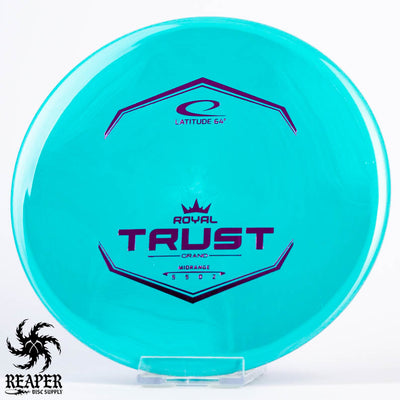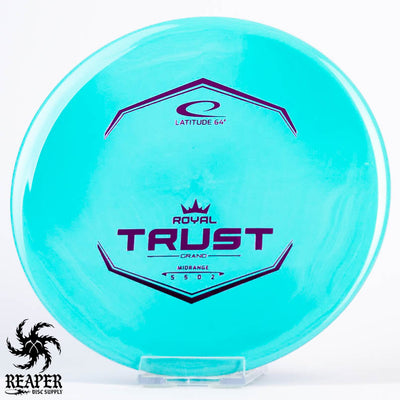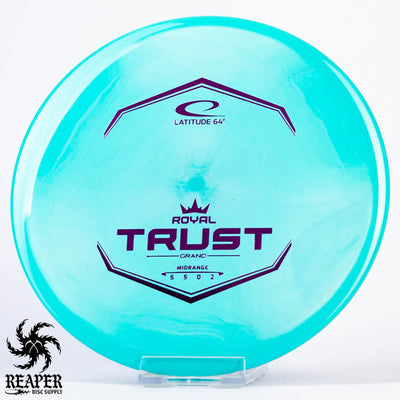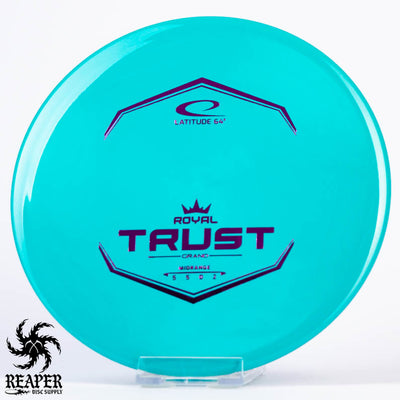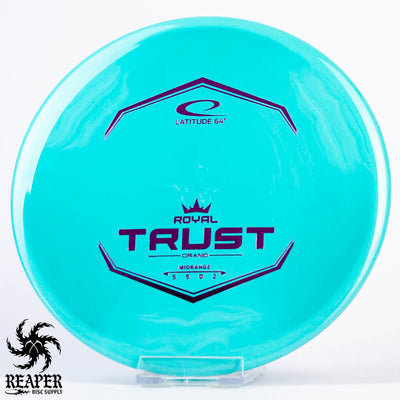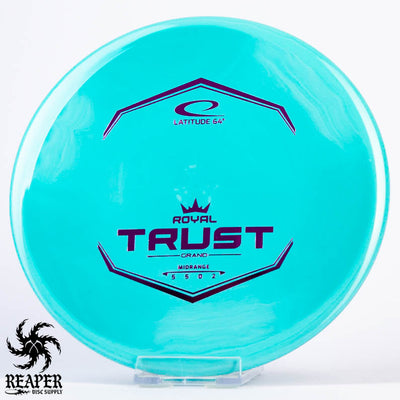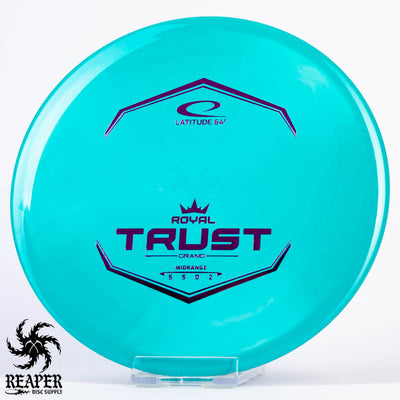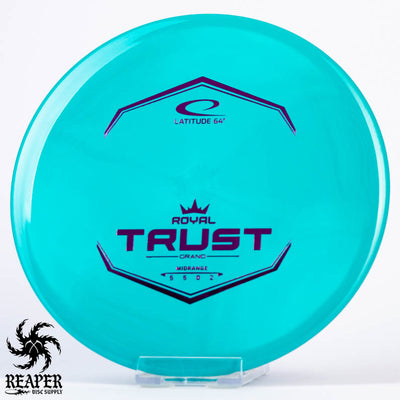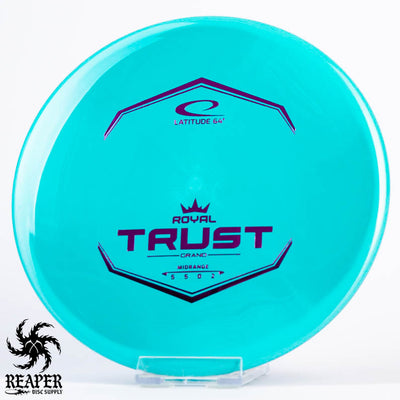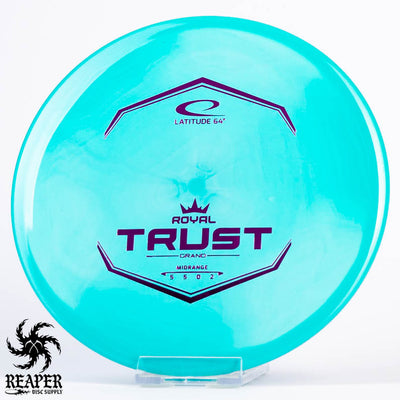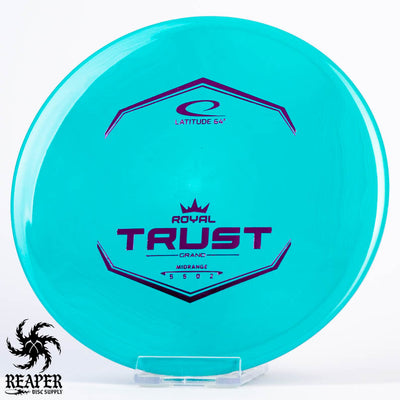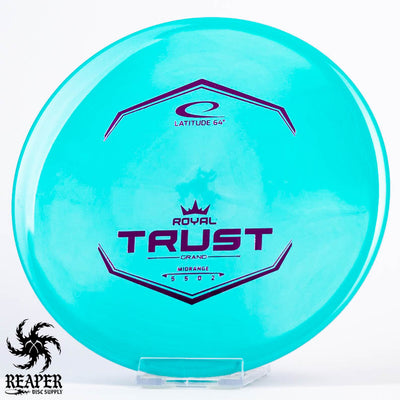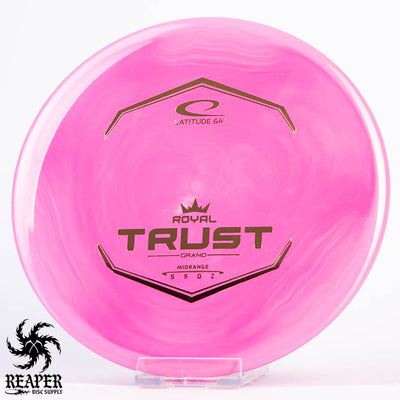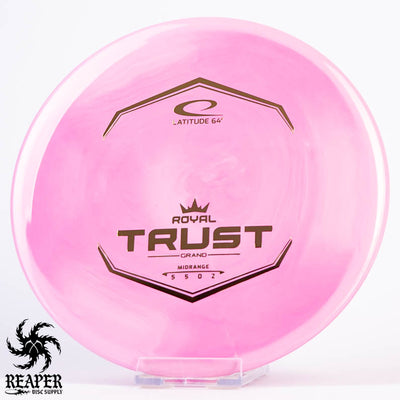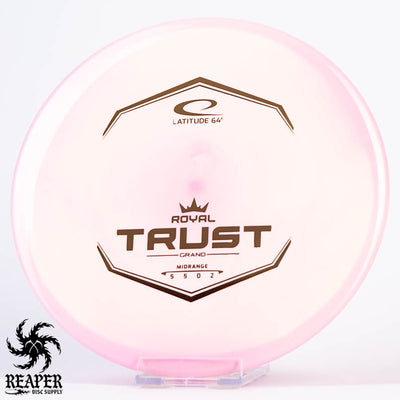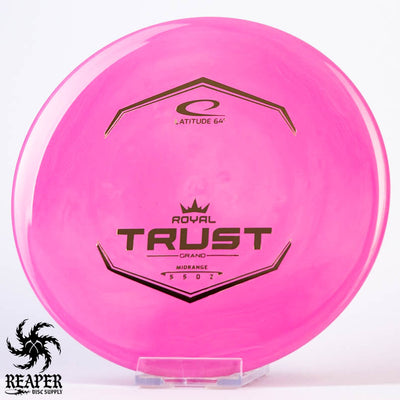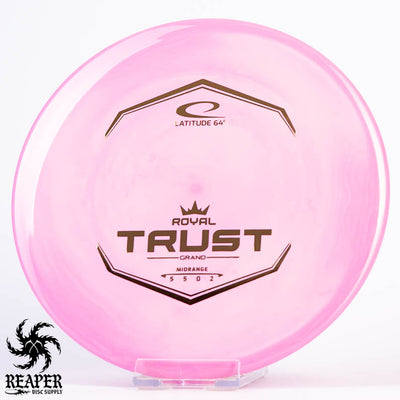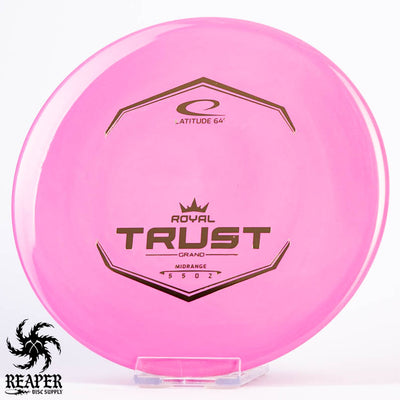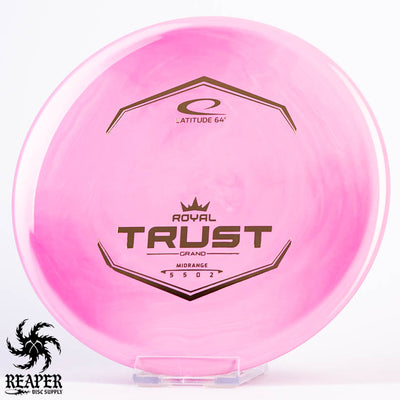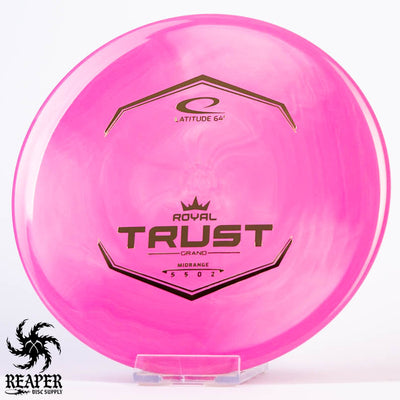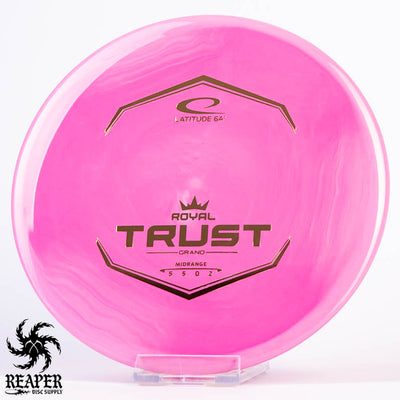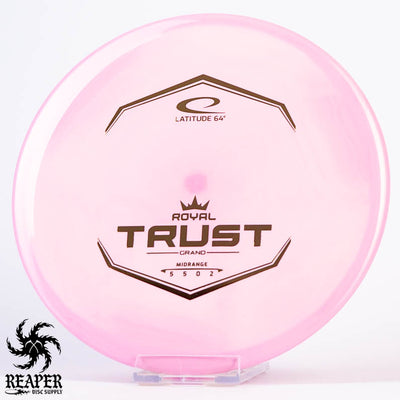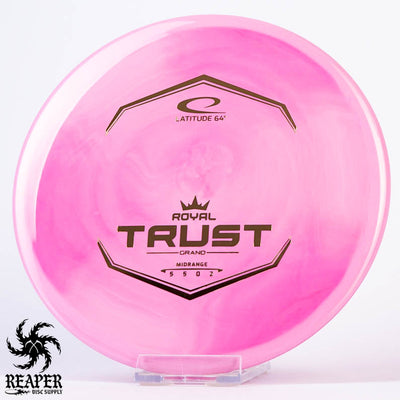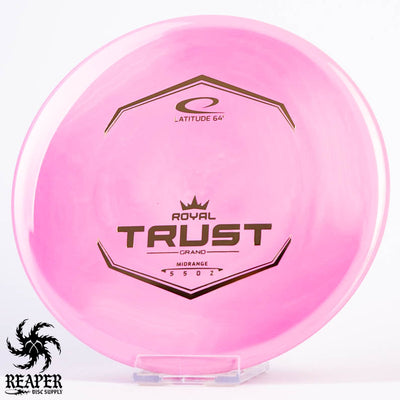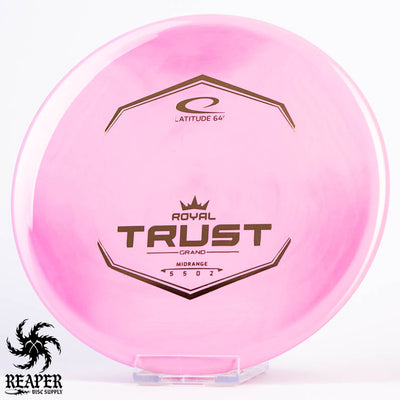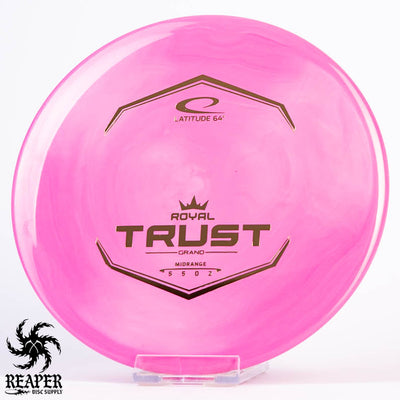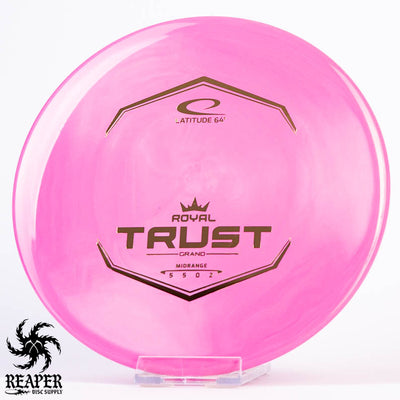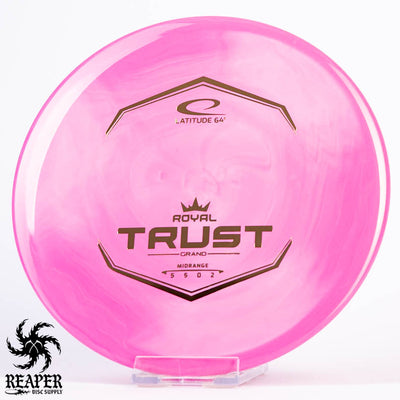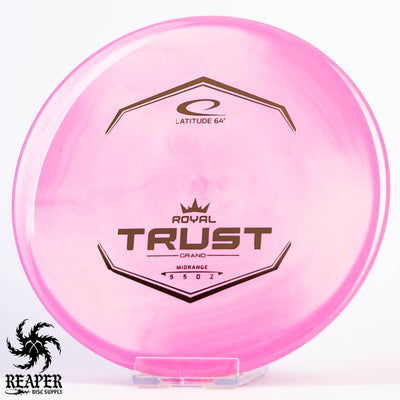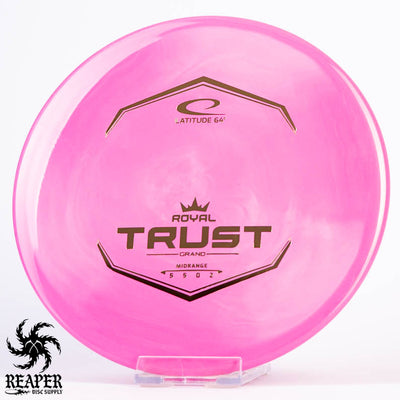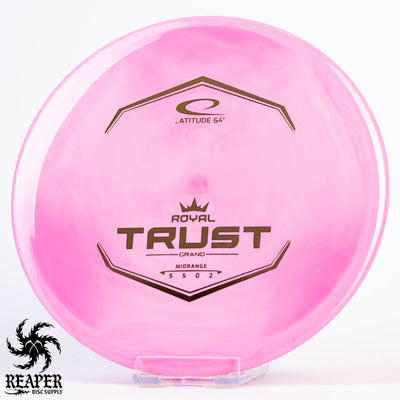 The Latitude 64 Royal Grand Trust is a steadfast workhorse disc golf midrange made with ultra-premium plastic. Royal Grand plastic is one of the best on the market due to its durability, grip, and stability. The L64 Trust is similar to the Mint Discs Bobcat; a driving midrange that you can throw hard and fast that also isn't too overstable for a beginner to use. The 2 fade rating offers just the right amount of torque resistance to also make this disc a strong forehand candidate. If you need a dependable and manageable midrange with premium plastic, throw a Latitude 64 Royal Grand Trust in your bag!
You may also like: Latitude 64 Opto Compass,  Latitude 64 Royal Grand Orbit Glory, Latitude 64 Opto Explorer.
Latitude 64 Trust Flight Numbers
Speed

: 5

Glide

: 5

Turn

: 0

Fade

: 2
Commonly used for: Midrange
Stability: Overstable
Experience: Any
Rim: Beadless
Dimensions & Specs
Height

: 1.9 cm

Rim Depth

: 1.3 cm

Rim Thickness

: 1.3 cm

Diameter: 

21.7 cm

Flexibility: 

10.57 kg

Max Weight: 

180.1 gr