Latitude 64 Royal Grand Rive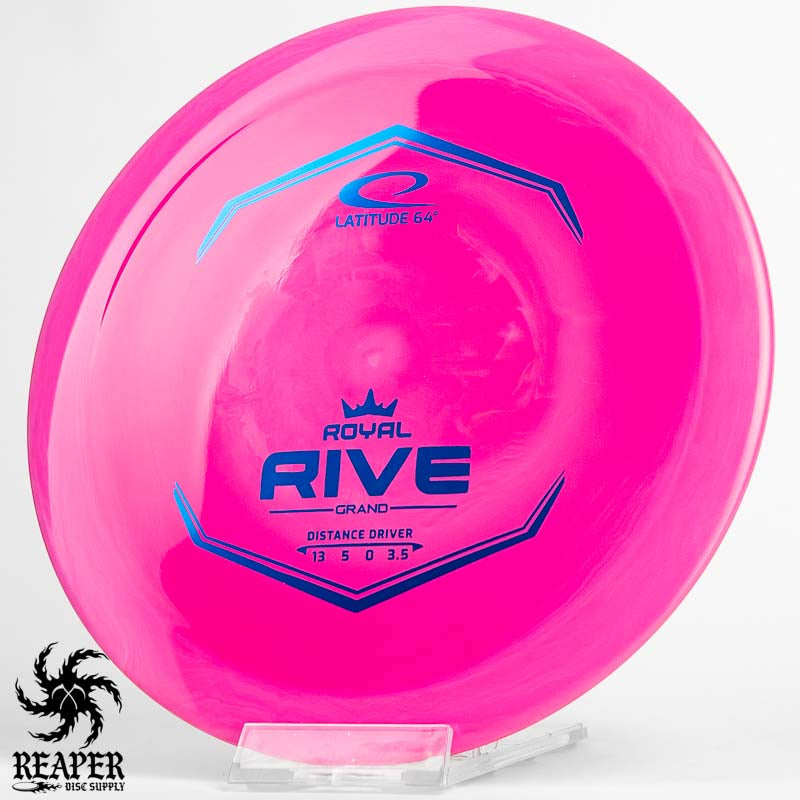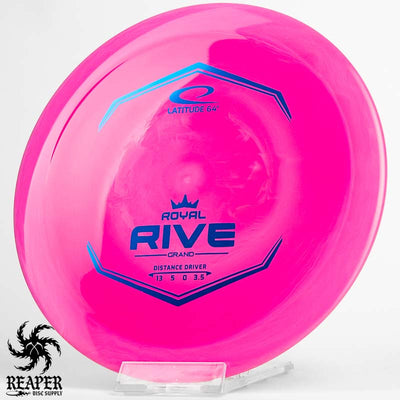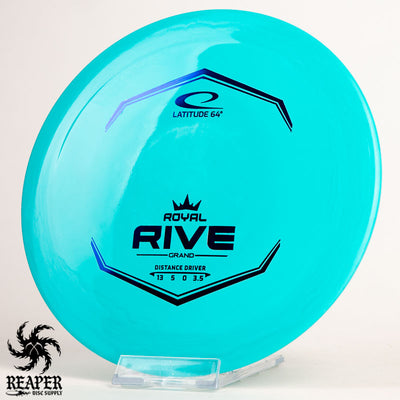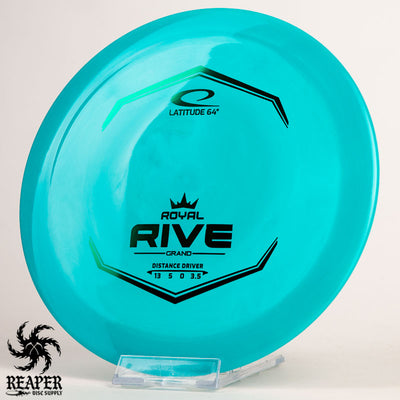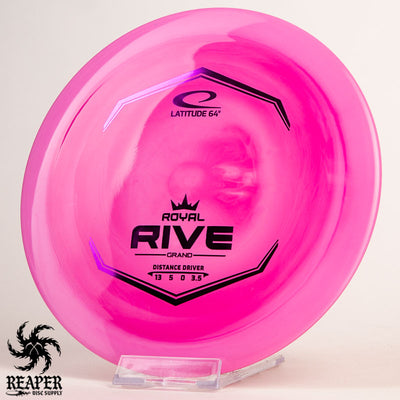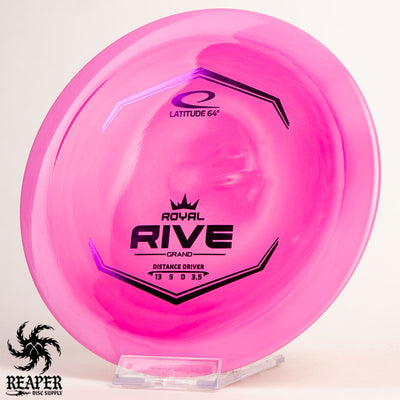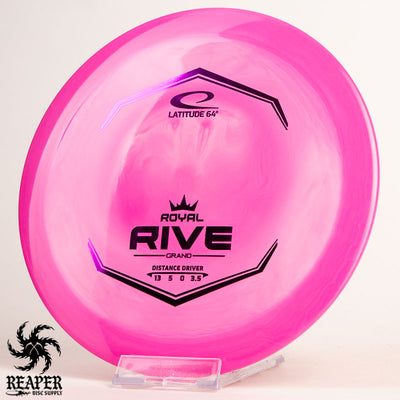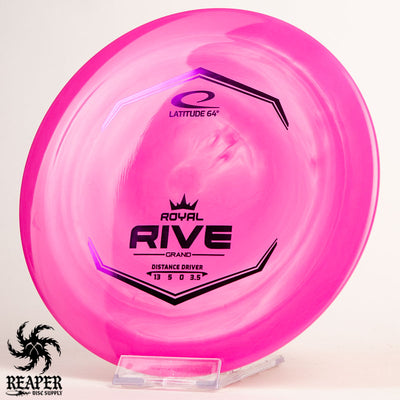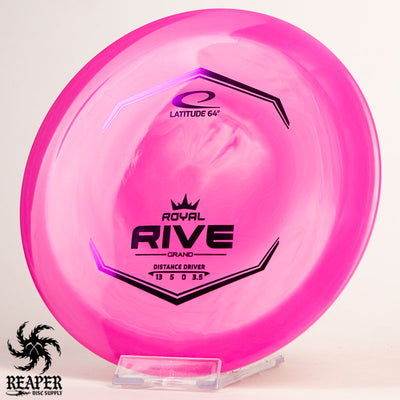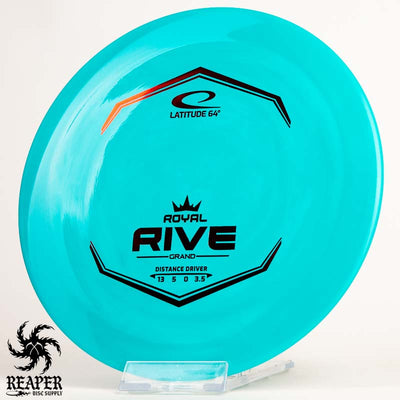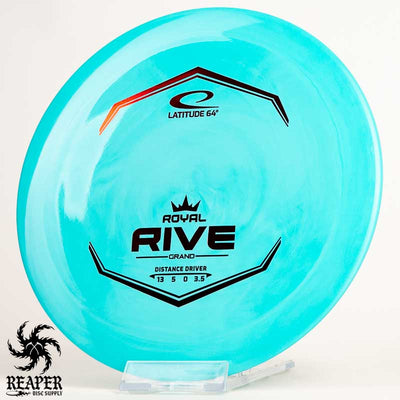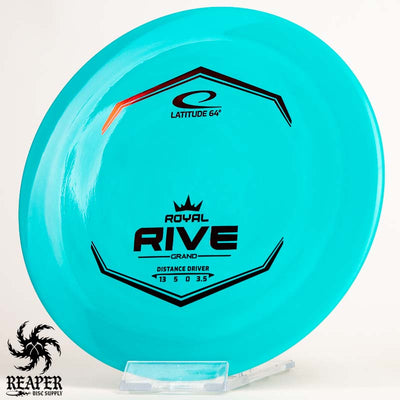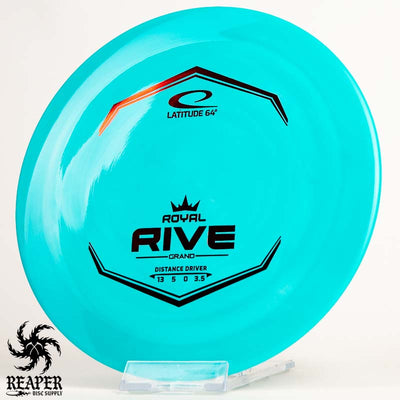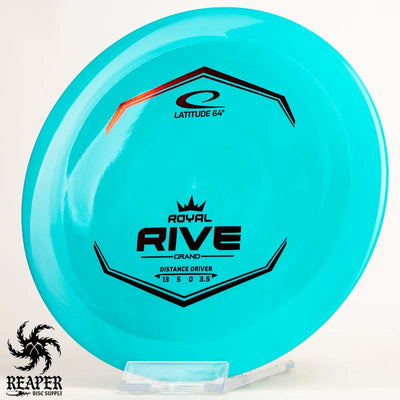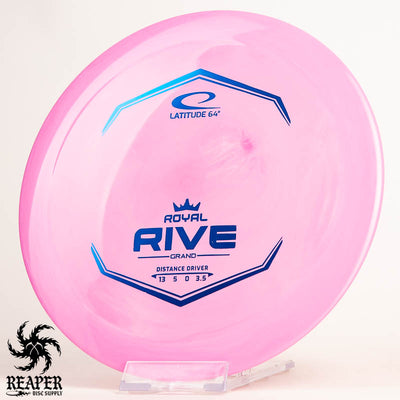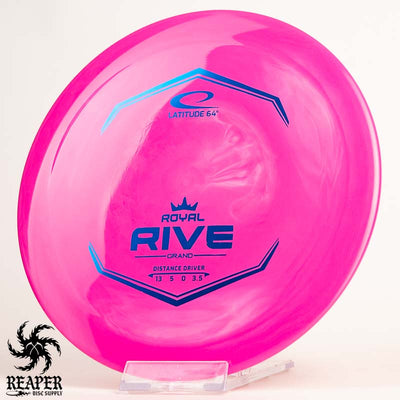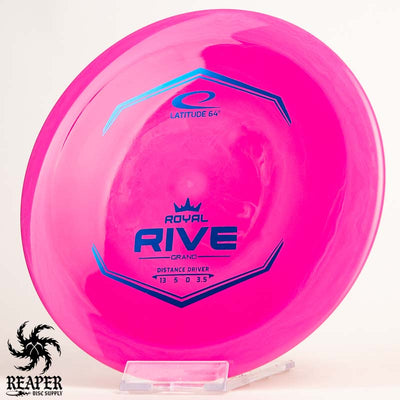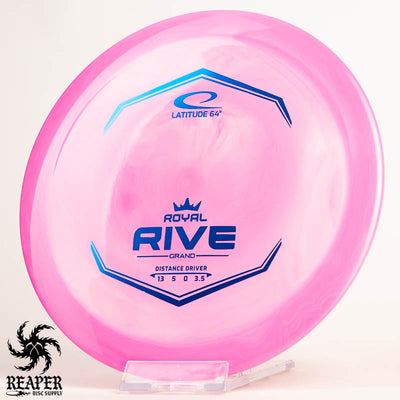 The Latitude 64 Royal Grand Rive is a high-speed overstable disc golf distance driver made with premium plastic. Lat 64's Royal Grand plastic is the perfect combination of comfort and durability; similar to Mint Disc's Apex or Innova's Star plastic.
The Rive is a beefy distance driver and is my go-to for high wind situations or forced turnover lines. I can consistently throw this disc 300-375 feet but have never broken 400 ft with it. It has a somewhat flat top for a 13 speed driver and is really comfortable to grip.
As a forehand dominant player, I often will use this driver when I need to get max distance out of my sidearm. It can handle virtually any amount of torque/speed so I can just rip it forehand and don't have to worry about it turning and burning out on me.
If you need a driver that can hold a hyzer line for a long time before fading, or need to feel an overstable forehand driver slot I would highly recommend check out the Latitude 64 Rive. But don't take my word for it; almost every Trilogy-sponsored player has a Rive in their bag as well!
You may also like: Thought Space Athletics Synapse (Aura), Dynamic Discs Raider (Fuzion), Dynamic Discs Enforcer (Lucid).
Latitude 64 Royal Grand Rive Flight Numbers
Speed

: 13

Glide

: 5

Turn

: 0

Fade

: 3.5
Commonly used for: Max distance
Stability: Overstable
Experience: Advanced
Dimensions & Specs
Height

: 1.8 cm

Rim Depth

: 1.2 cm

Rim Thickness

: 2.3 cm

Diameter

: 21.1 cm

Flexibility

: 12.16 kg

Max Weight:

 175.1 gr