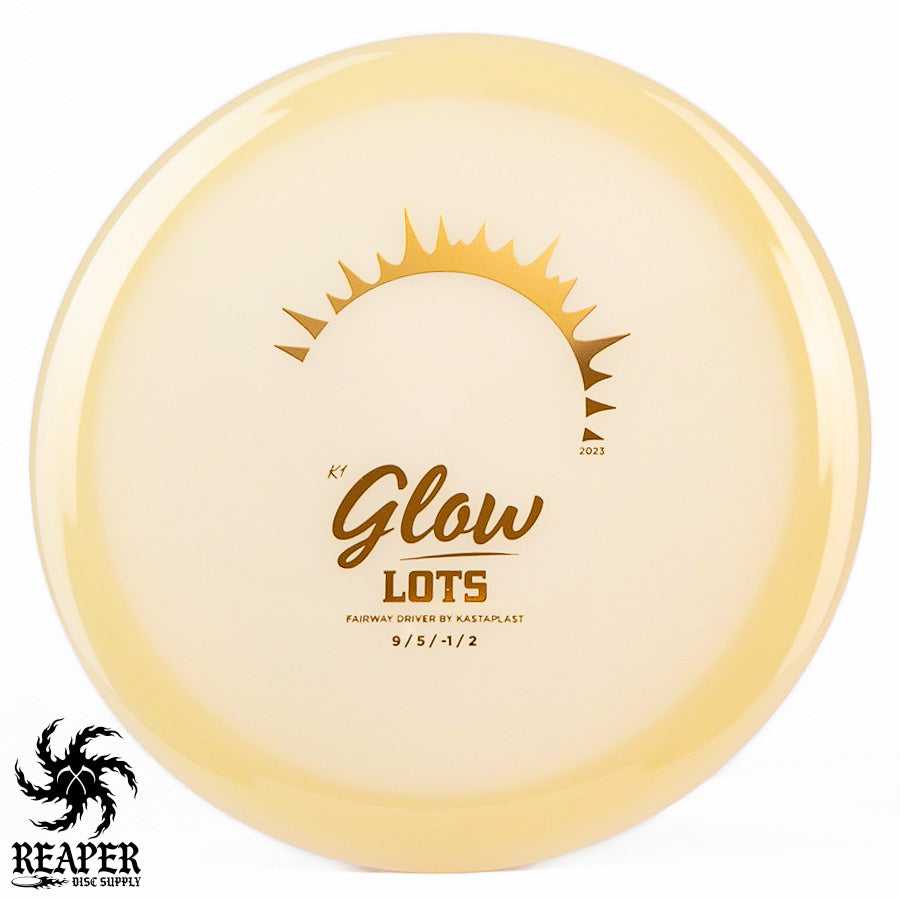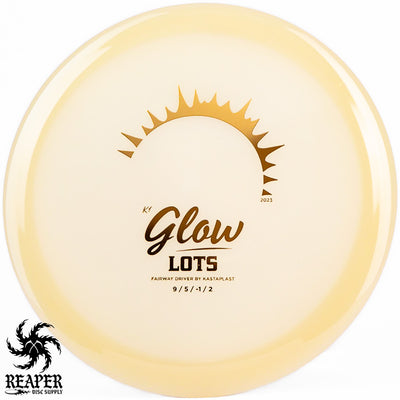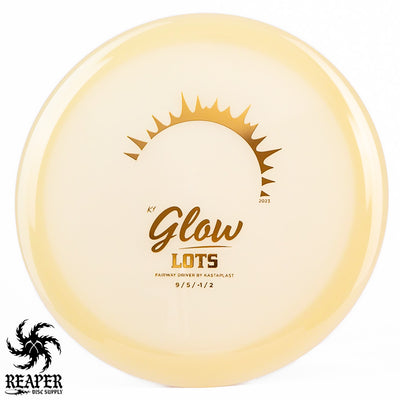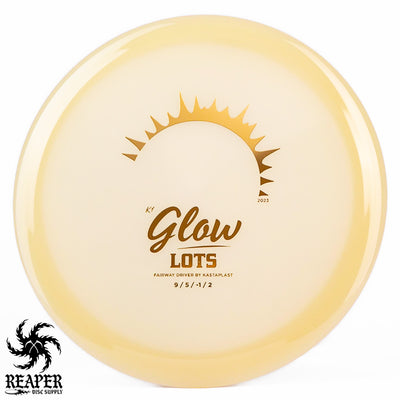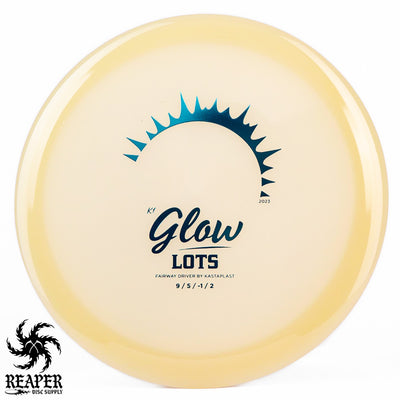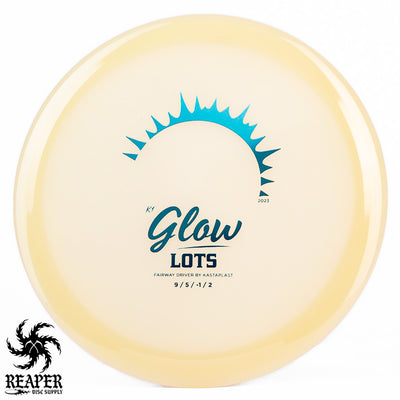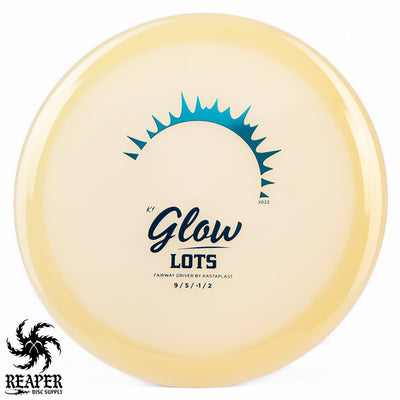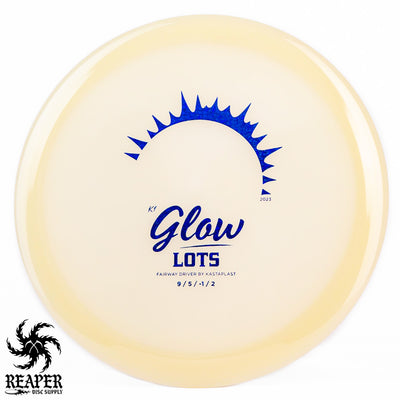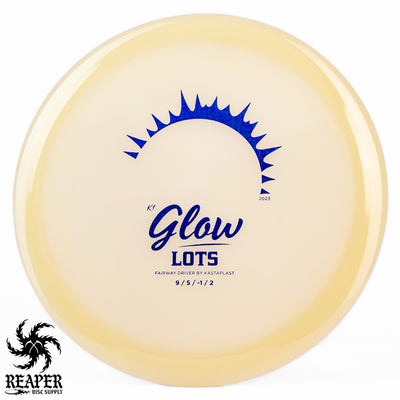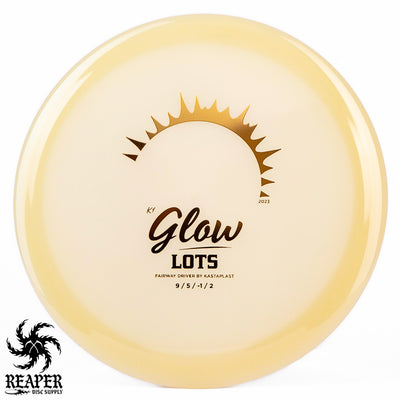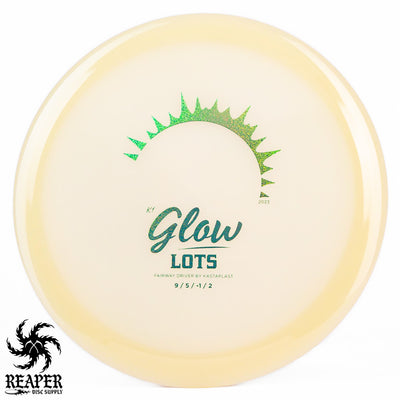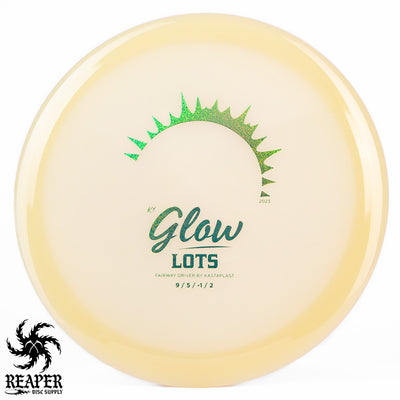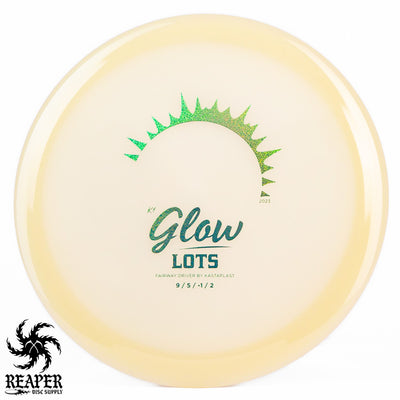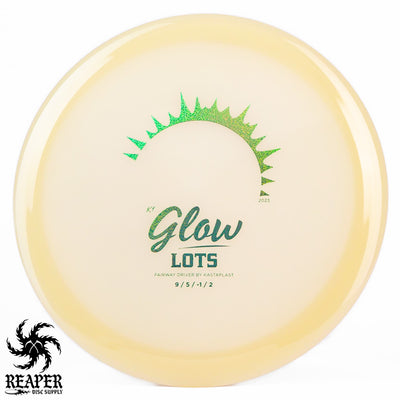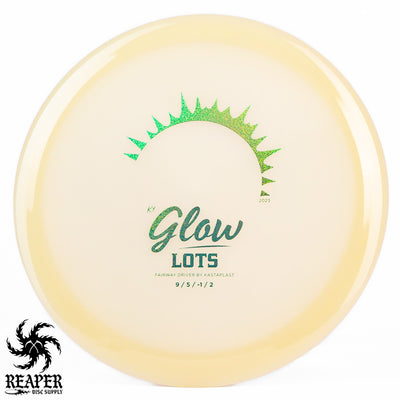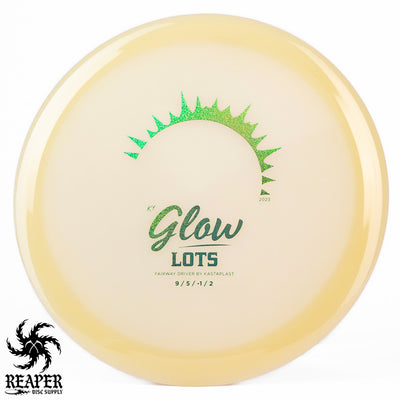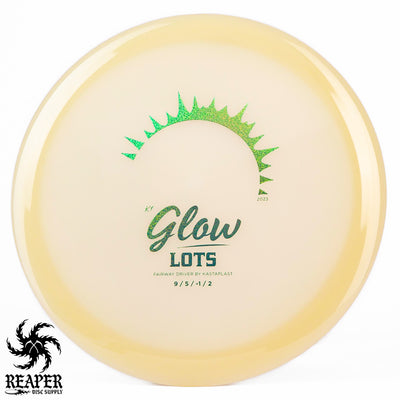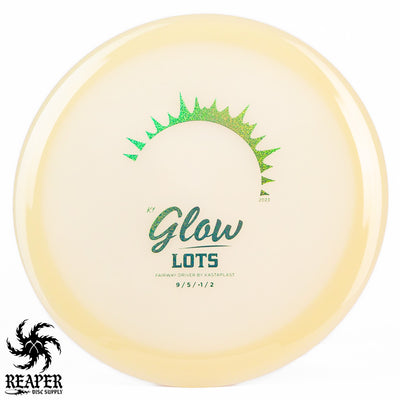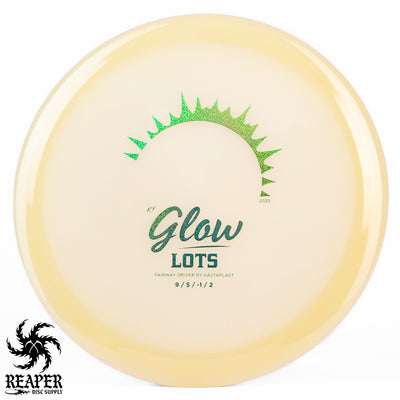 These Kastaplast K1 Glow Lots offer incredibly long lasting glow, on one of the most versatile fairway drivers on the market. Featuring silver holographic sparkle, navy blue shatter, and beautiful oil slick stamps. Limit 1 per household.
The Kastaplast K1 Lots is a slightly more stable companion disc to the popular Falk. The Lots is a straight flying fairway driver that will glide straight for long distances until eventually fading a minimal amount. A wonderful stable fairway driver for any level of player.
Kastaplast's K1 plastic is grippy enough to provide a clean release, and handle the most extreme beatings you can throw at it. K1 Glow plastic is known as one of the most premium plastics that offers a long lasting and extremely bright glow. If you play glow rounds often, K1 Glow is your best option.

Kastaplast Lots Flight Numbers:
Speed: 9
Glide: 5
Turn: -1
Fade: 2
Stability: Stable
Commonly Used For: Straight and long fairway drives