Innova Toro (Calvin Heimburg Color Glow)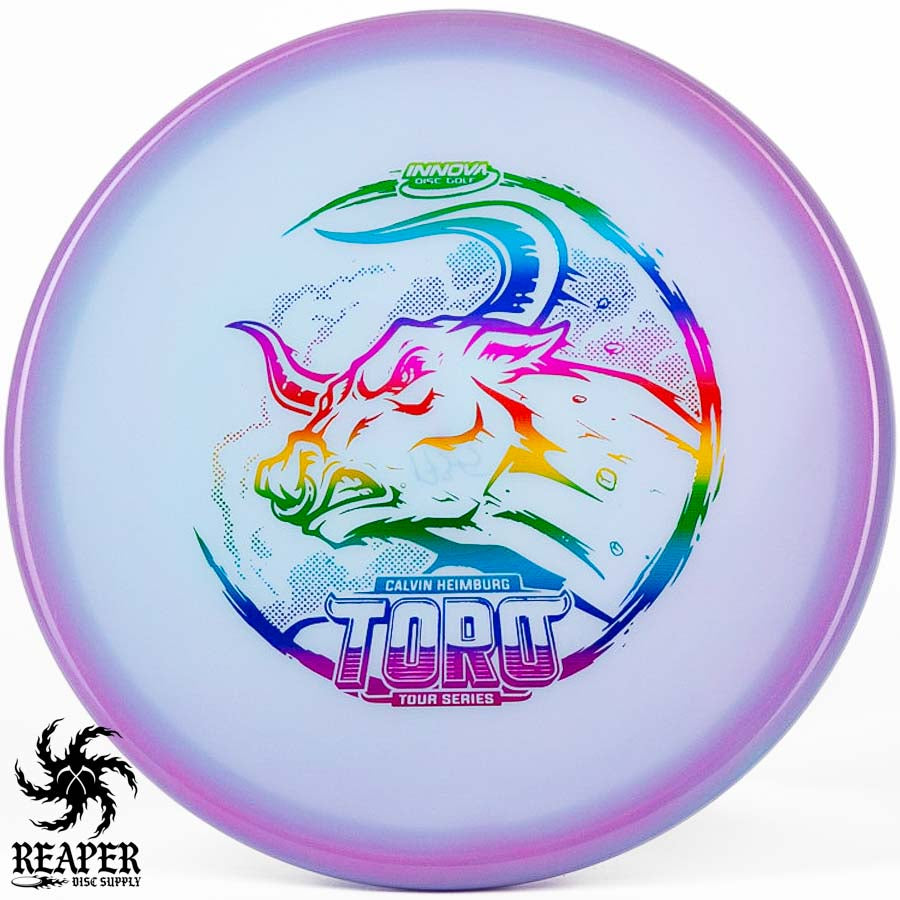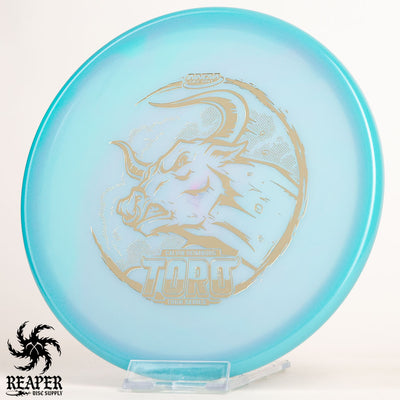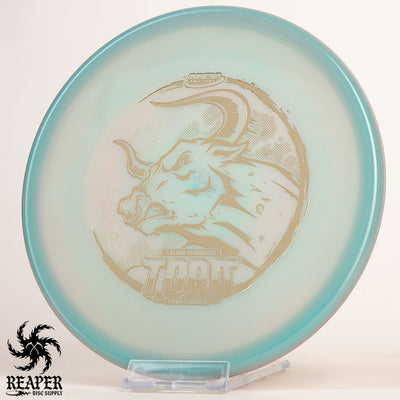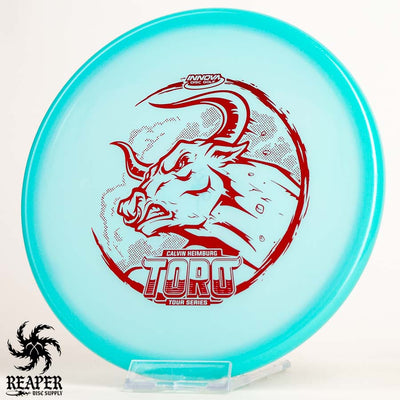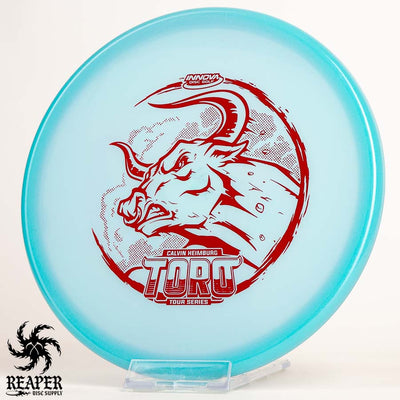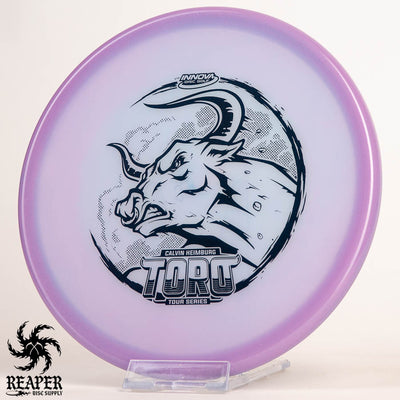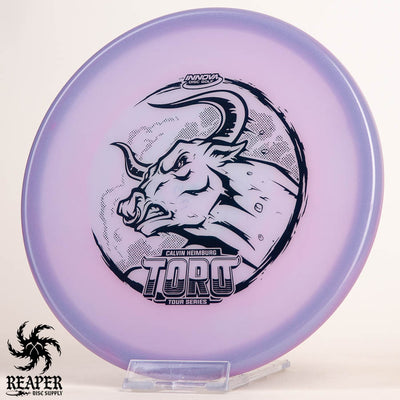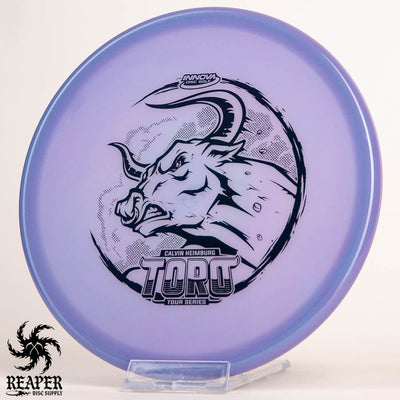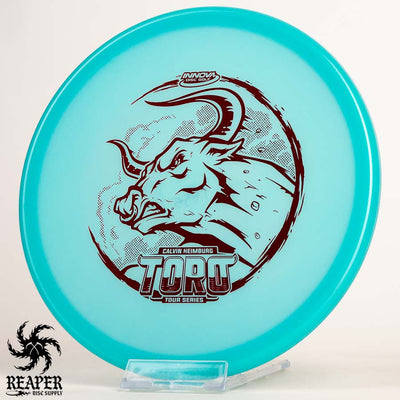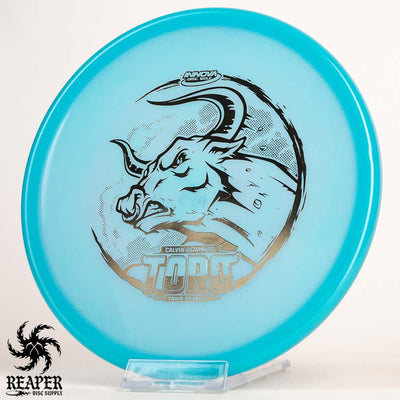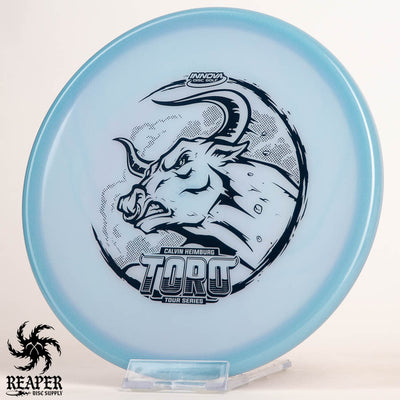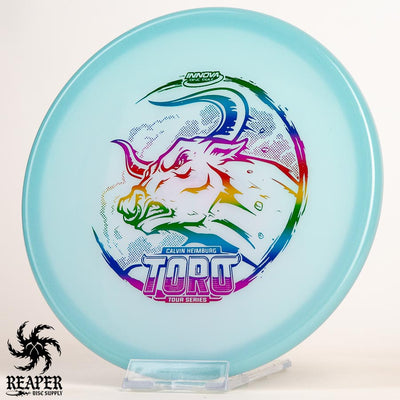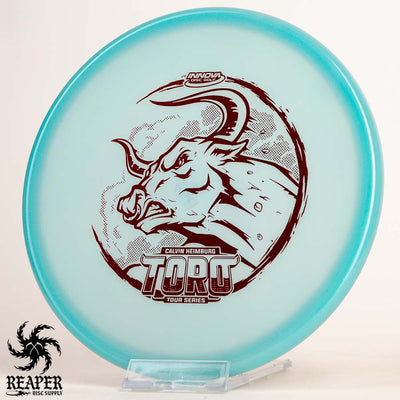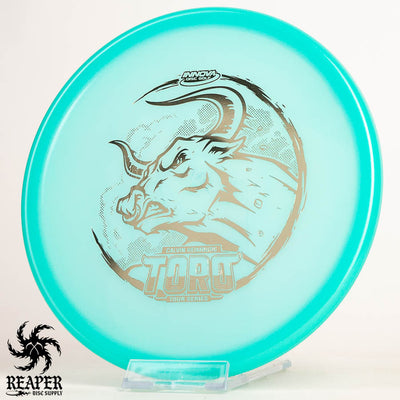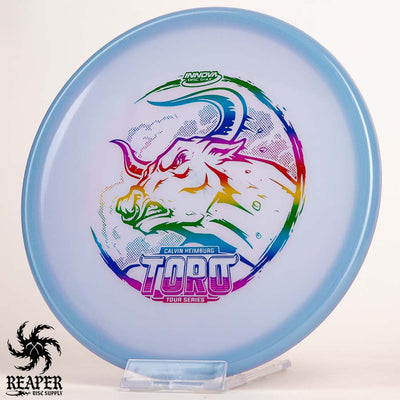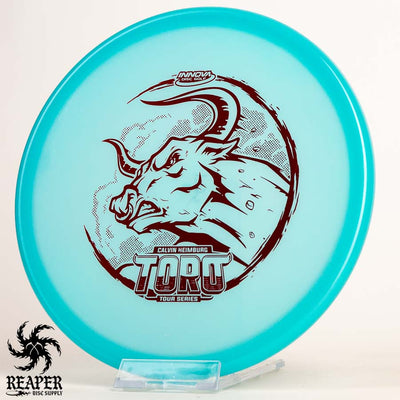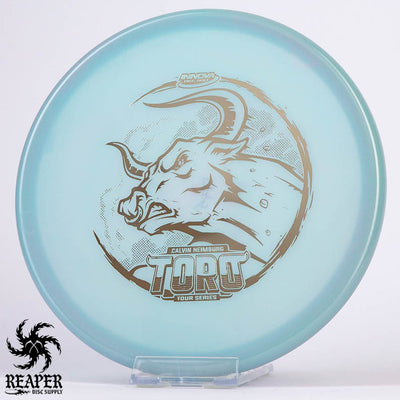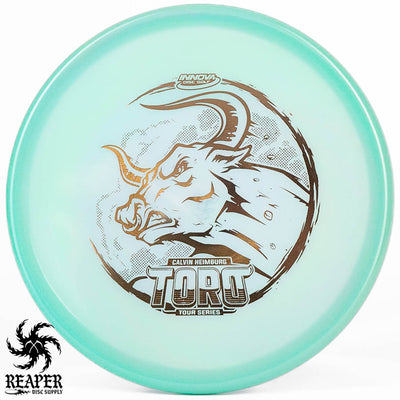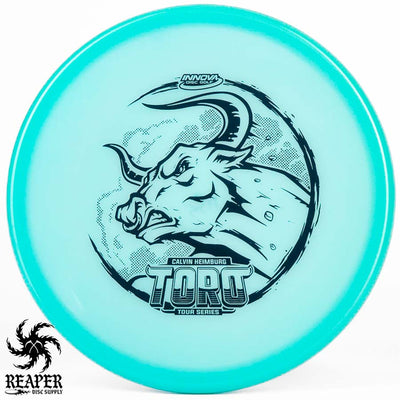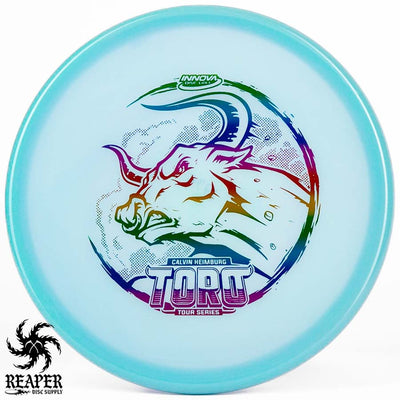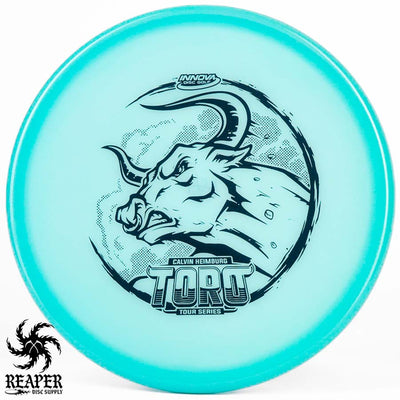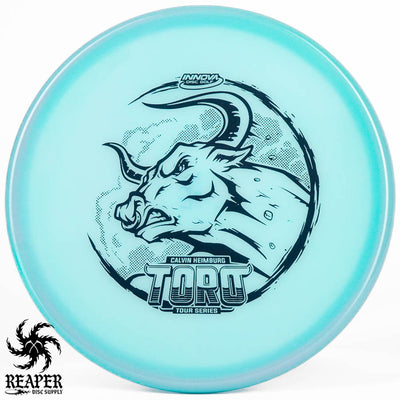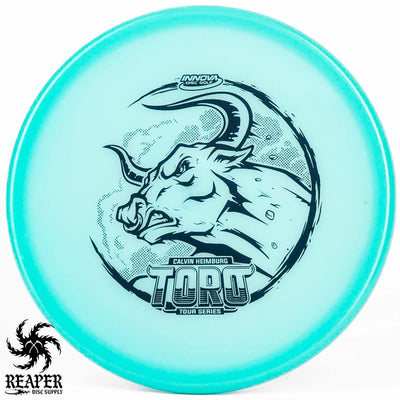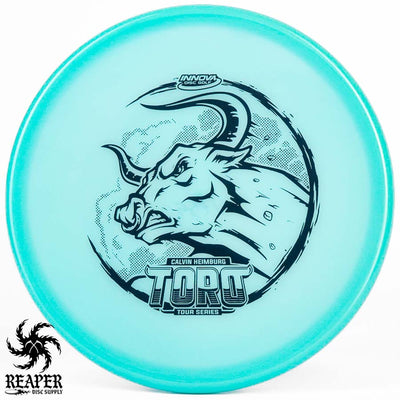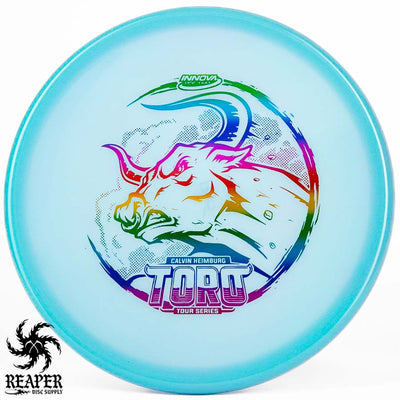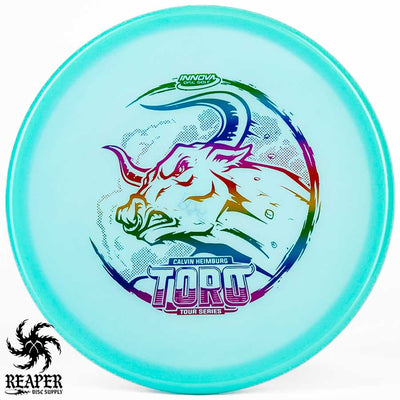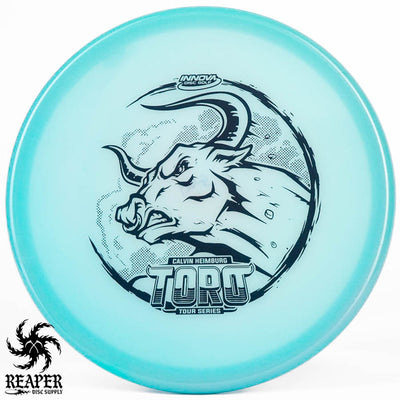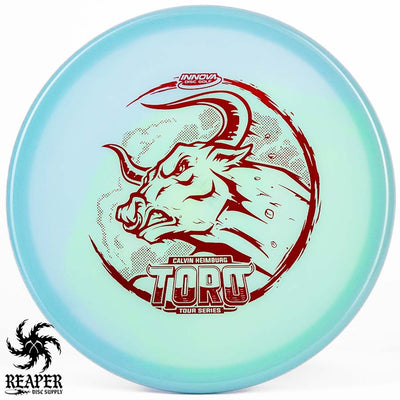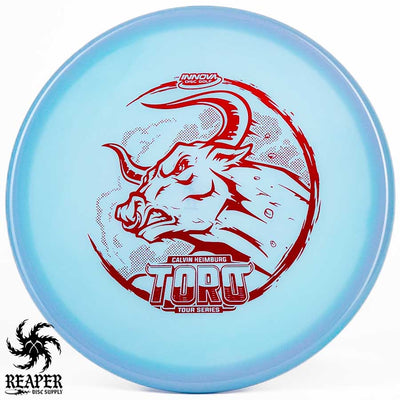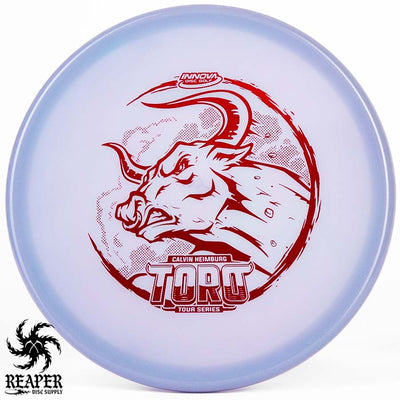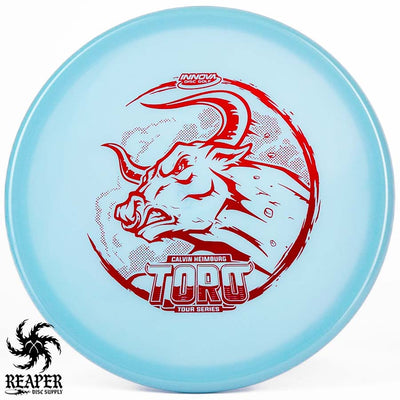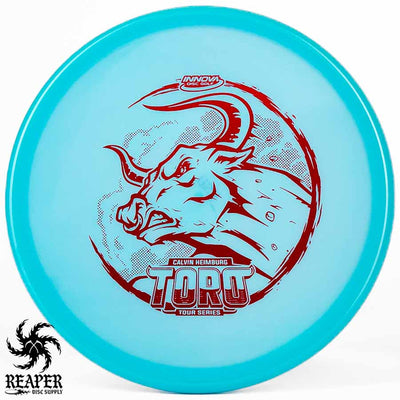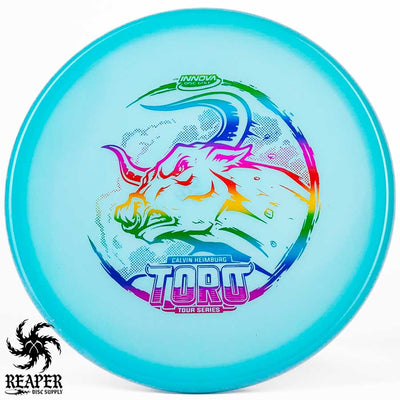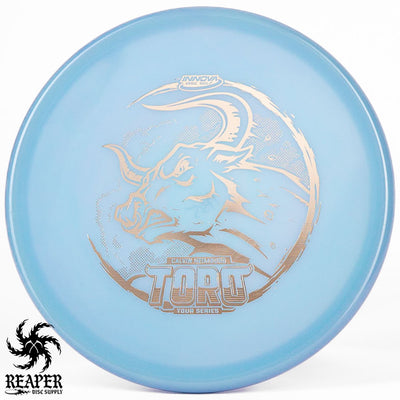 Introducing the Innova Calvin Heimburg Toro in Champion Glow plastic, a Tour Series disc for the ages.

The Innova Toro is a workhorse approach disc with a lot of stability. When there's a brutal headwind, you need to get around an item, or you want to be the coolest person on the course, this should be your go-to disc. Innova's Champion Color Glow plastic is incredible for this overstable approach disc due to its superb grip and comfortability in the hand.

The Toro is not only good for backhand throws, but it's also pleasant and natural to throw sidearm.

Put a Calvin Heimburg Toro in your bag today if you need more (over) stability in your life!
Shop more Toros: Innova Toro
More beefy putt & approach discs:
Calvin Heimburg Toro Flight Numbers
Speed

: 4

Glide

: 2

Turn

: 1

Fade

: 3
Commonly used for: Approach shots
Stability: Very Overstable
Experience: Intermediate +
Rim: Beadless
Dimensions & Specs
Height

: 1.7 cm

Rim Depth

: 1.4 cm

Rim Thickness

: 1.3 cm

Diameter

: 21.2 cm

Flexibility

: 7.84 kg

Max Weight:

 176 gr