Westside Discs VIP Moonshine Glow Harp (Ricky Wysocki)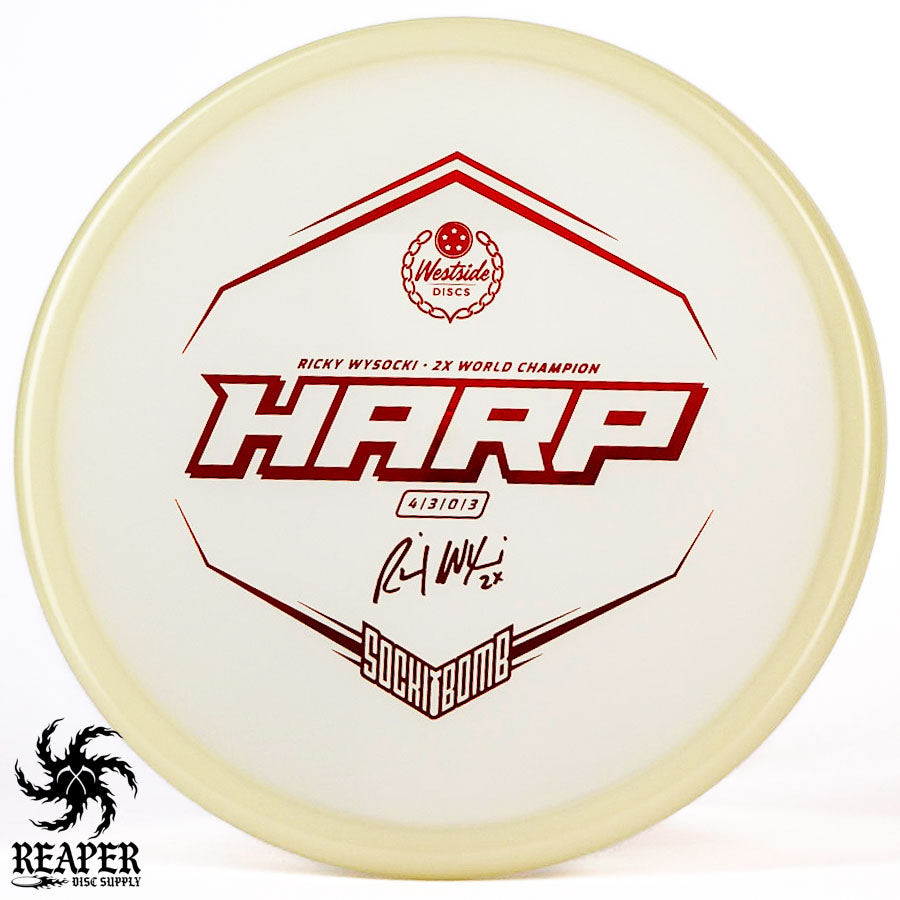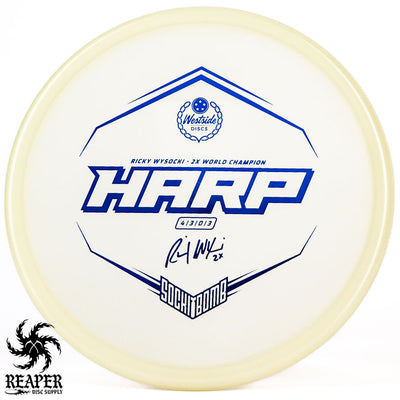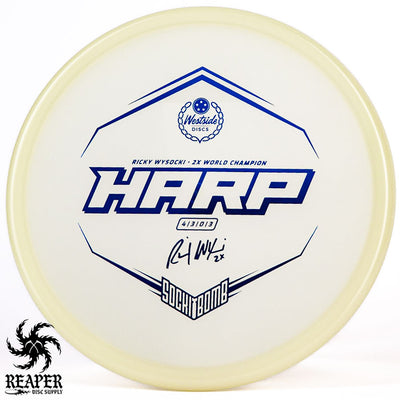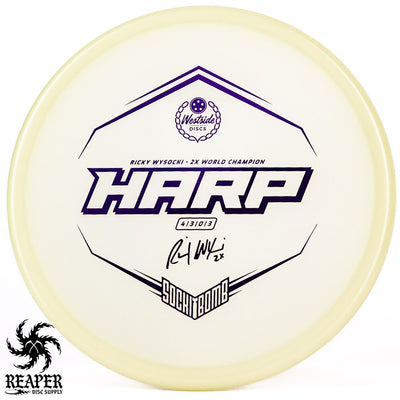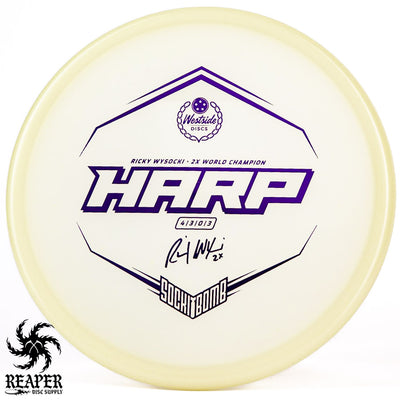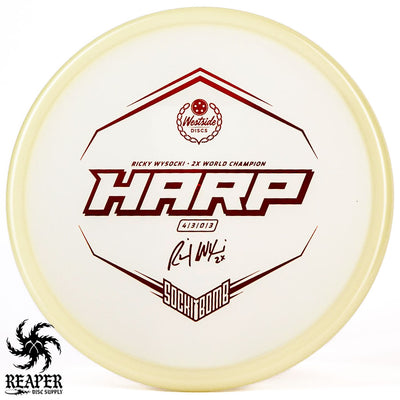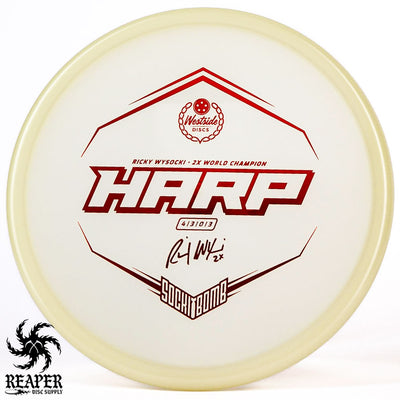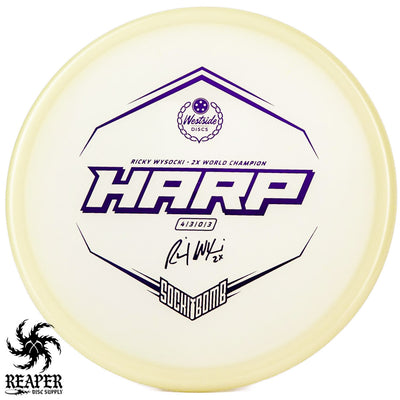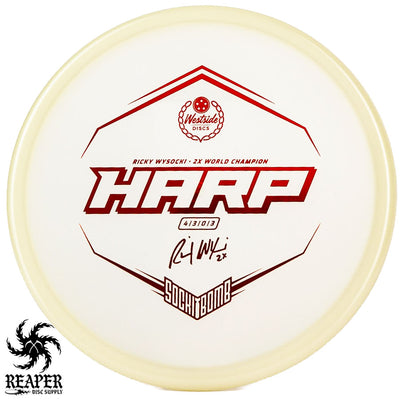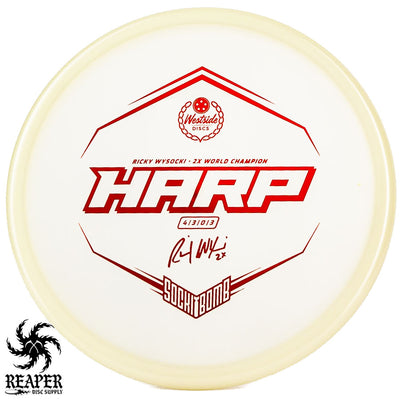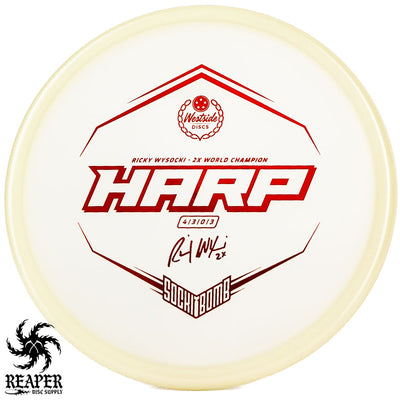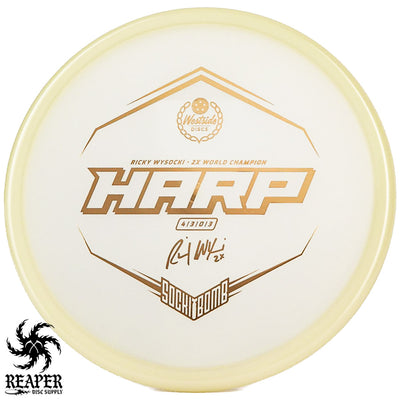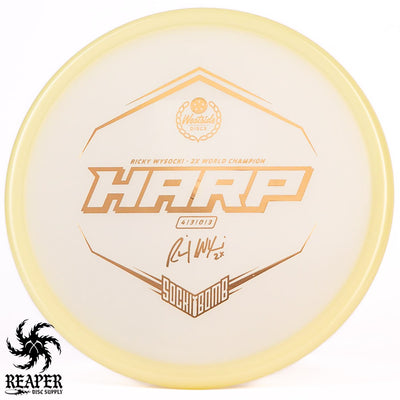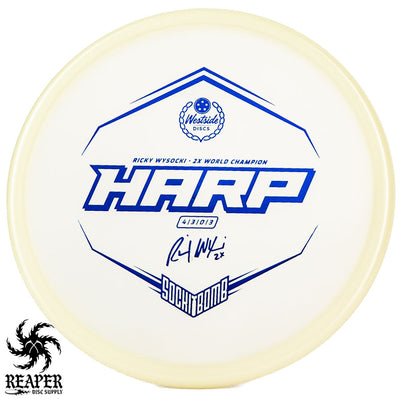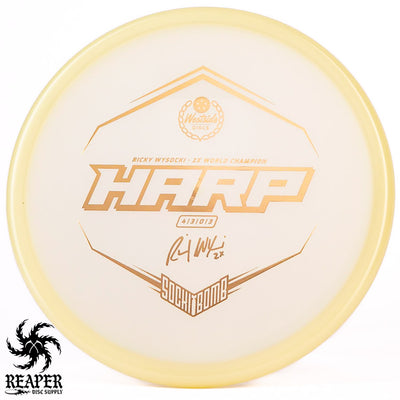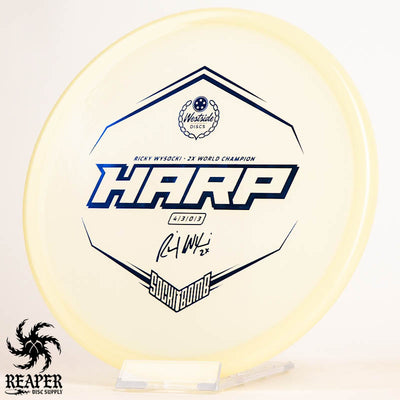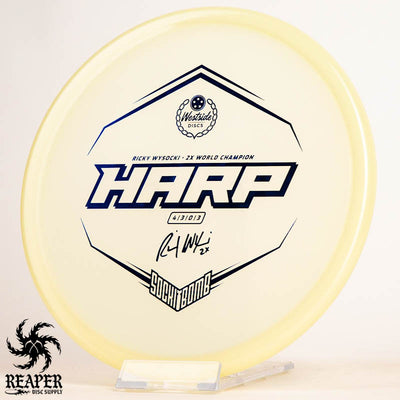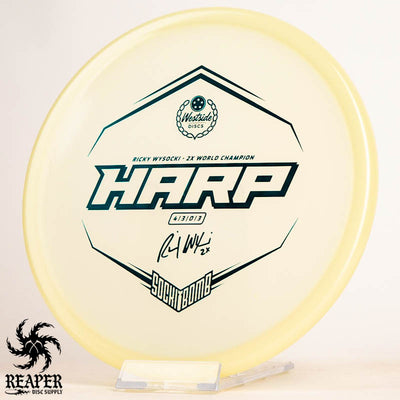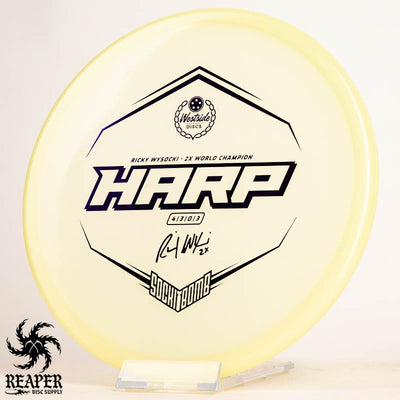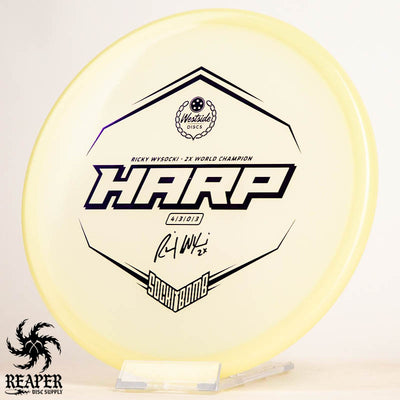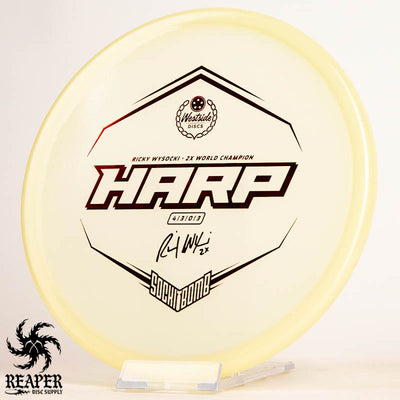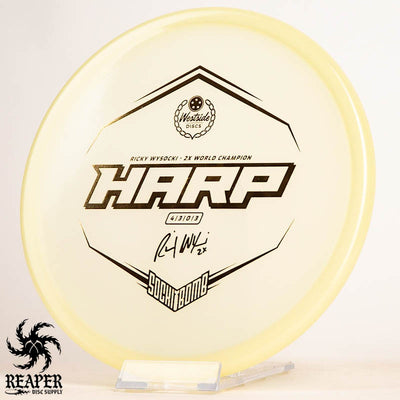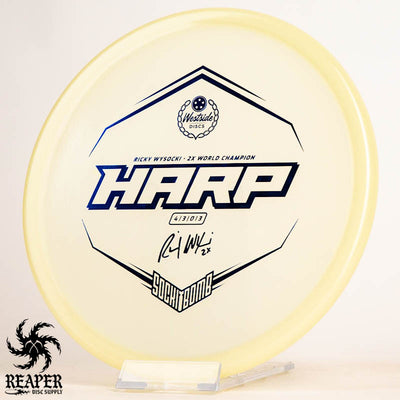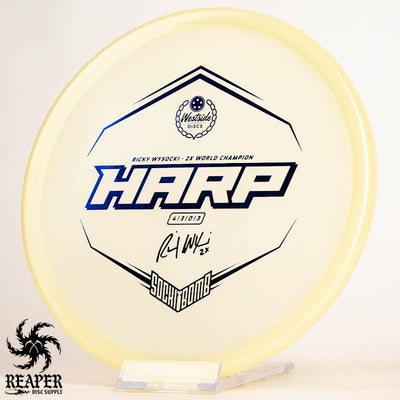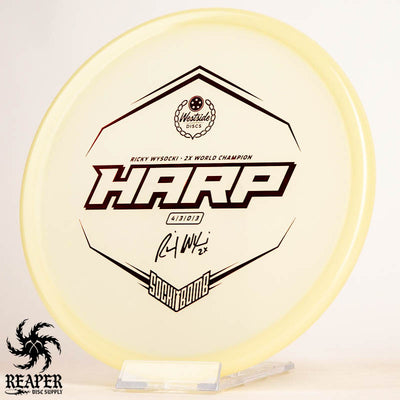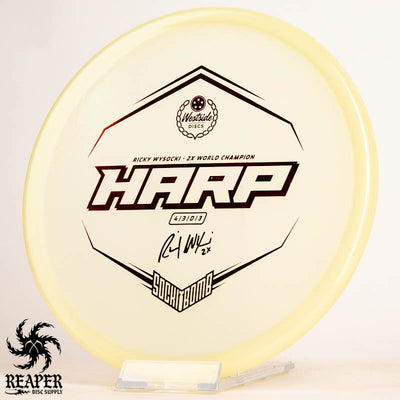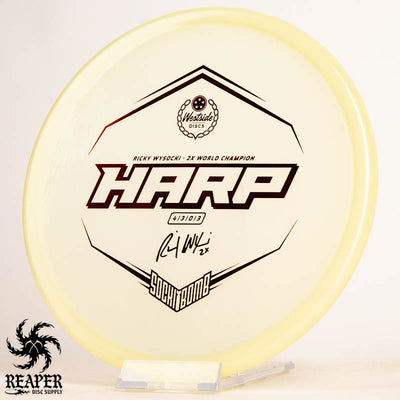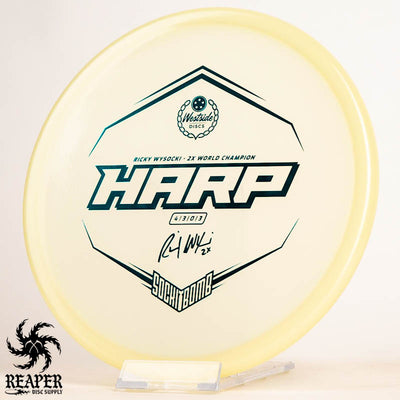 The Westside Discs Ricky Wysocki Harp is made with glow-in-the-dark VIP Moonshine plastic that feels great in the hand. VIP Moonshine plastic is the grippiest glow plastic I have ever thrown and it holds a glow charge for longer than average.

When Ricky Wysocki left Innova for Dynamic Discs he needed a replacement for his Pig which he found in the Harp. This overstable approach disc is great in the wind or any shot that you need to perform predictably. It fits nicely in the hand for forehand and backhand shots, and the Moonshine plastic allows for a clean release of both.

Pick up a Ricky Wysocki glow Harp today and see what all the hype is about!

You may also like the Westside Discs VIP Harp & the MVP Plasma Entropy.
Flight Numbers
Speed: 4
Glide: 3
Turn: 0
Fade: 3

Commonly used for: Approach Shots

Stability: Overstable

Experience: Intermediate+
Rim: Beadless

Dimensions & Specs
Height: 1.6 cm
Rim Depth: 1.4 cm
Rim Thickness: 1.1 cm
Diameter: 21.2 cm
Flexibility: 11.79 kg
Max Weight: 176 gr