MVP Plasma Entropy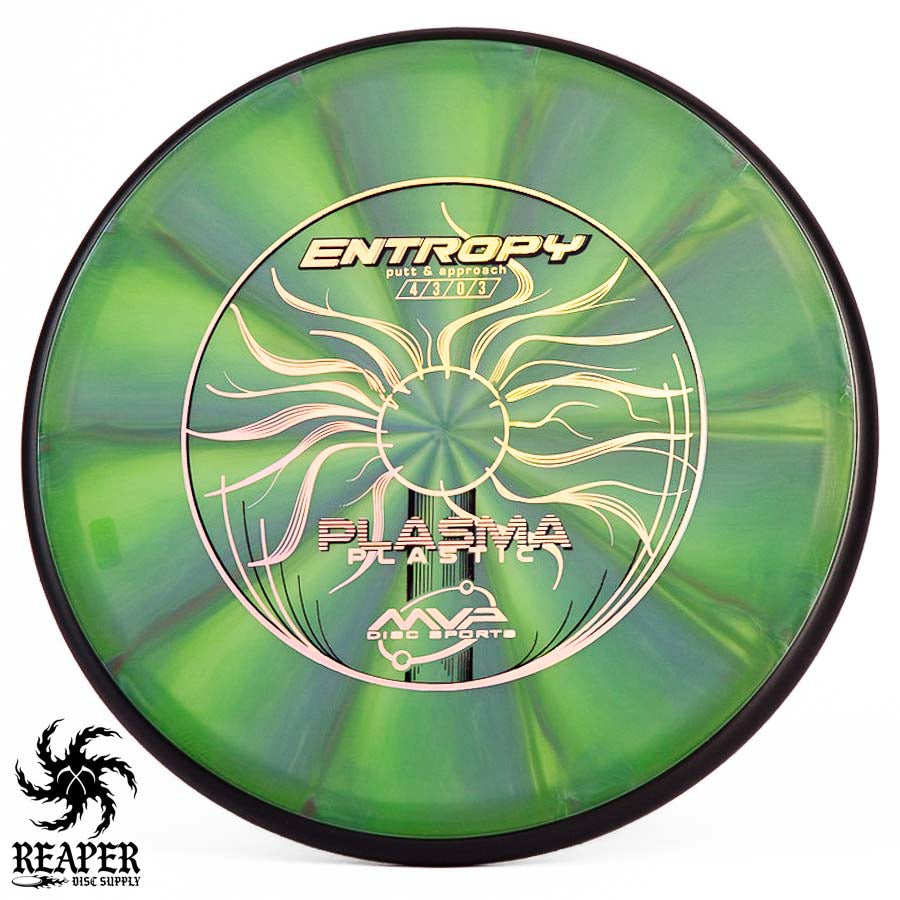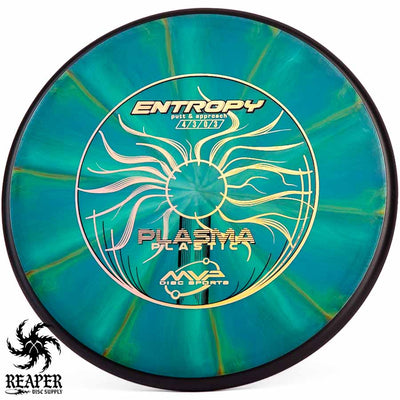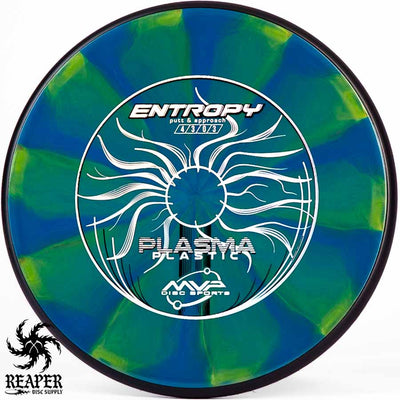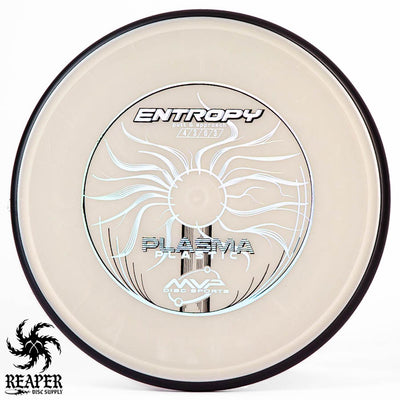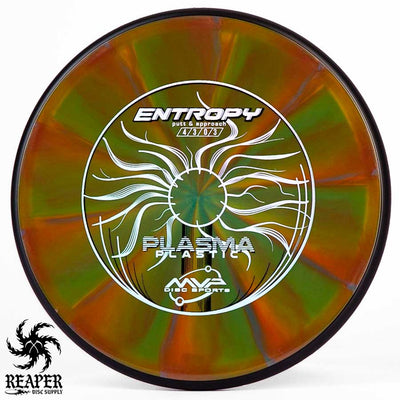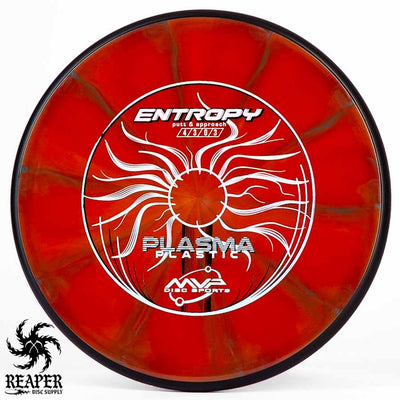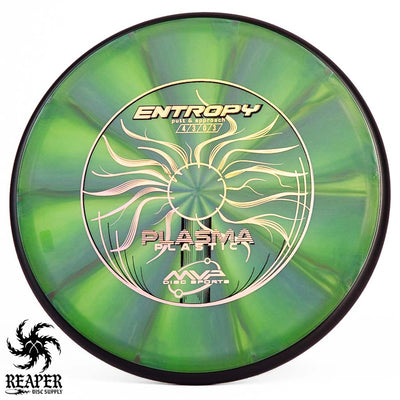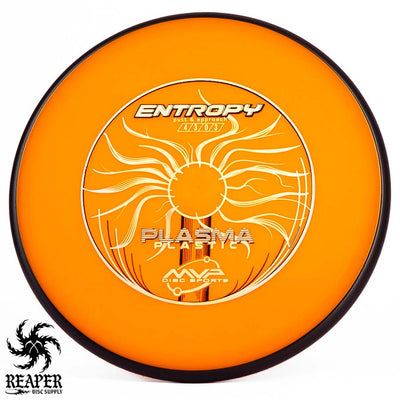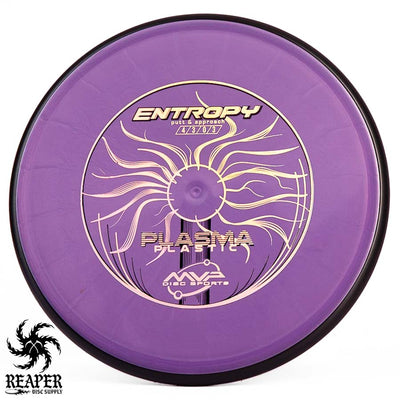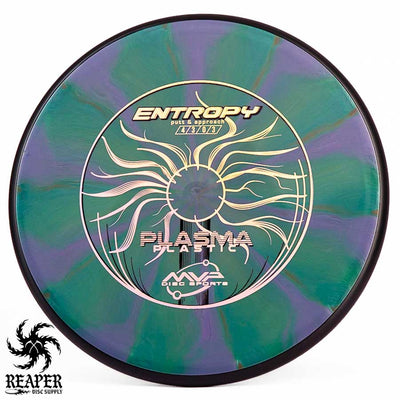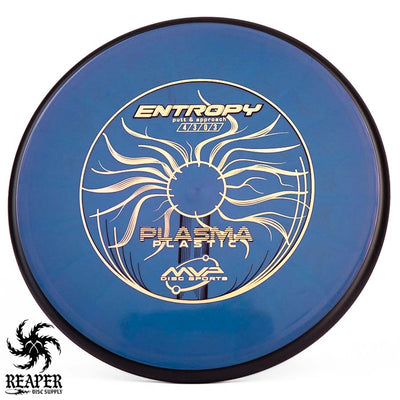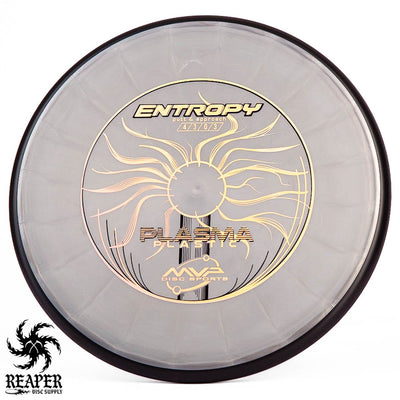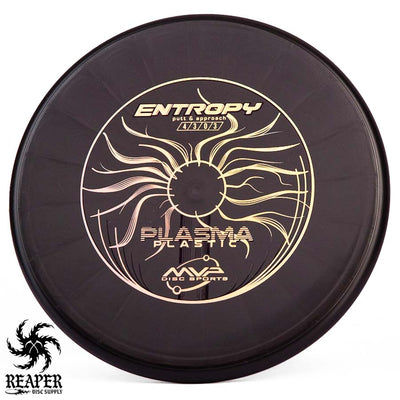 The MVP Plasma Entropy is an overstable putt & approach disc in premium, durable plastic.
Most commonly used as an approach disc, the Entropy is often described as an easier to throw version of the Discraft Zone. Compared to other approach discs, the Plasma Entropy has a relatively shallow rim and small diameter.
Due to the low profile and small rim, the Entropy is one of the most comfortable approach discs to use for forehand shots. It allows for an easy and smooth release without getting any of your fingers caught by the rim. 
If you are playing in the wind, the overstability of the Entropy will be your friend. It performs reliably in any weather conditions, especially at heavier weights. 
So if you are a beginner looking to dabble in overstable approach discs, or an advanced player looking for a reliable forehand disc; the Plasma Entropy is an excellent choice!
More plastics: MVP Neutron Entropy
We also have the Axiom Plasma Envy if you want a less stable approach disc, or check out the Axiom Prism Pyro if you want a little more speed.
MVP Plasma Entropy Flight Numbers
Speed: 4
Glide: 3
Turn: 0
Fade: 3
MVP Entropy Dimensions
Height: 2 cm
Diameter: 21.2 cm
Rim Depth: 1.4 cm
Rim Width: 1.2 cm
Commonly Used For: Forehand and backhand approach shots
Stability: Overstable