Axiom Plasma Prism Pyro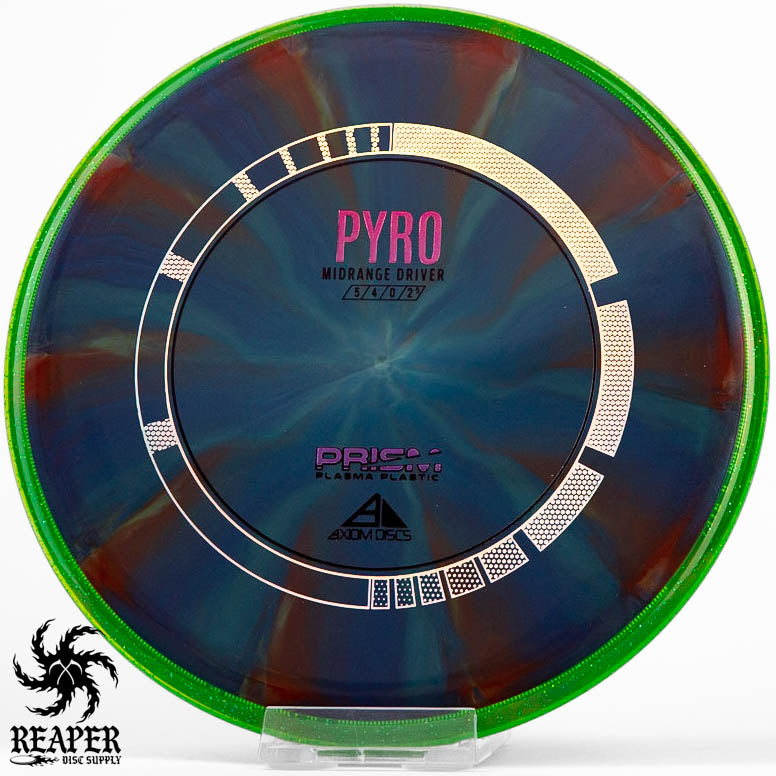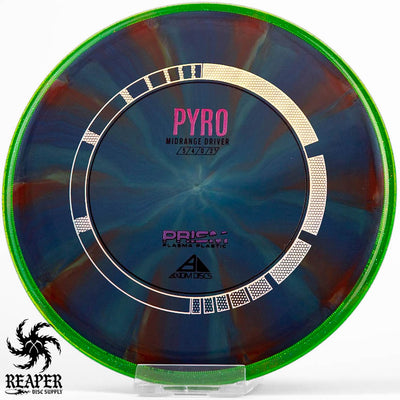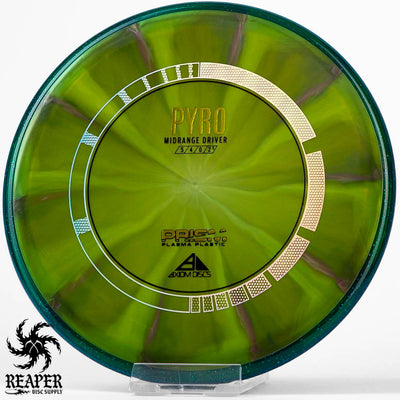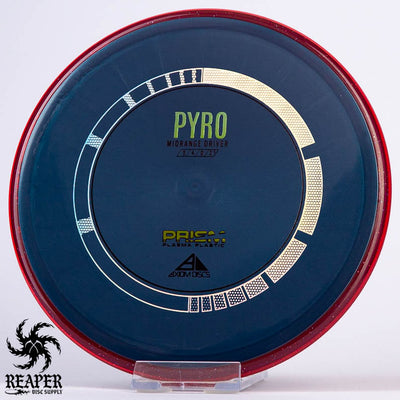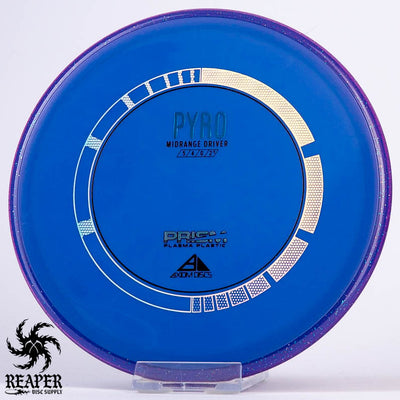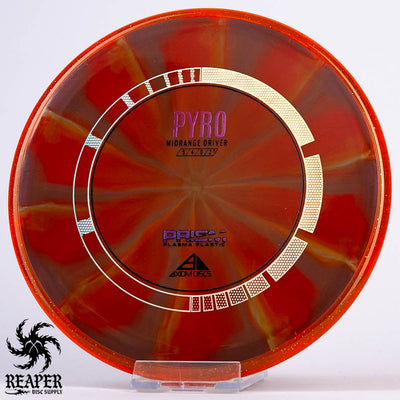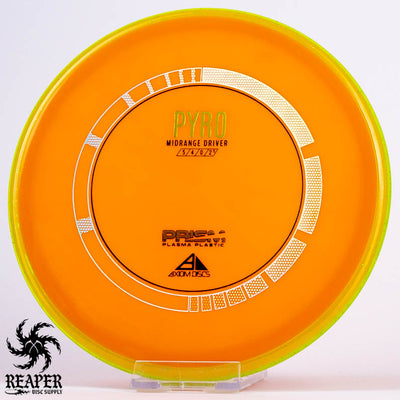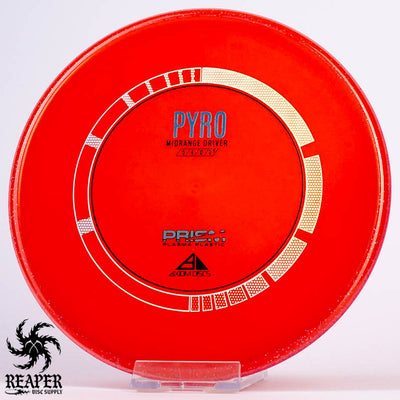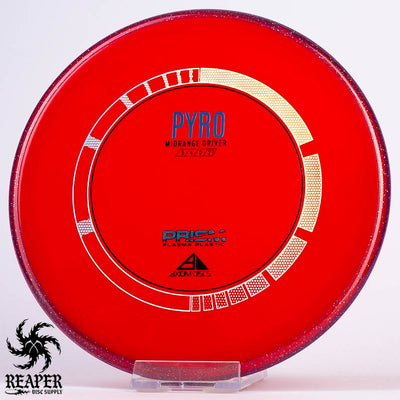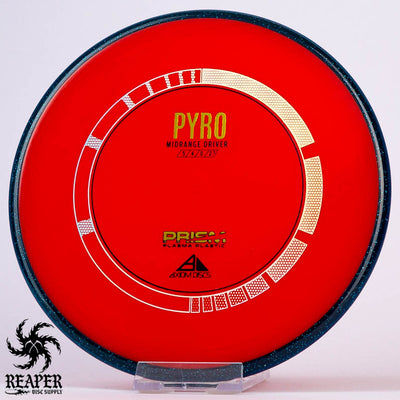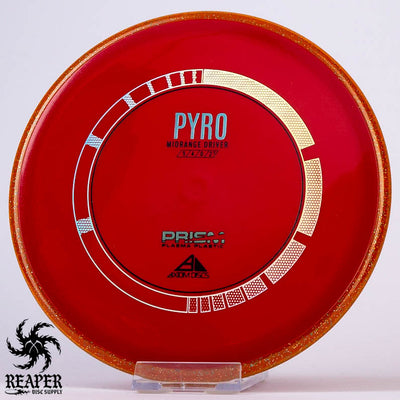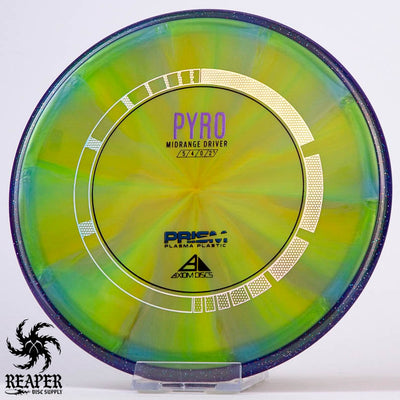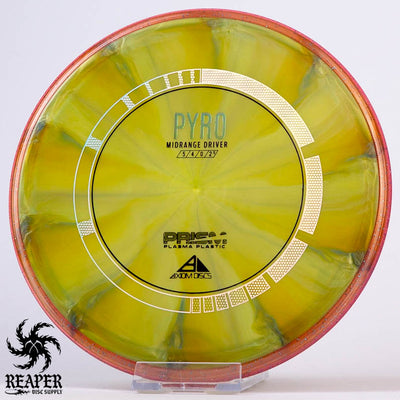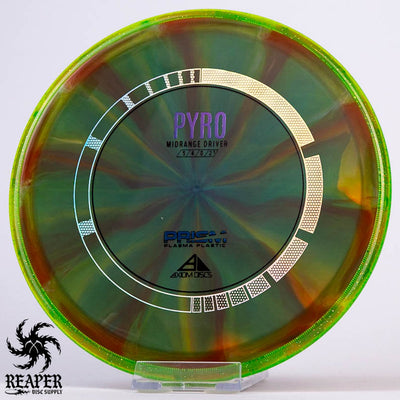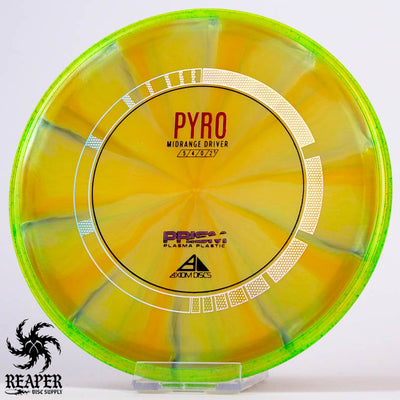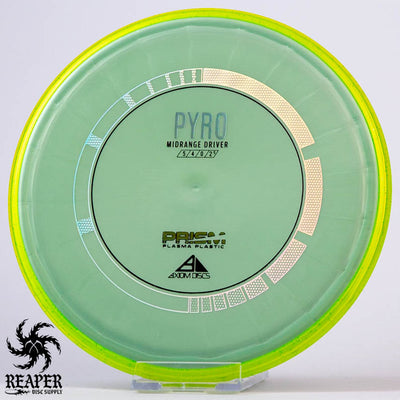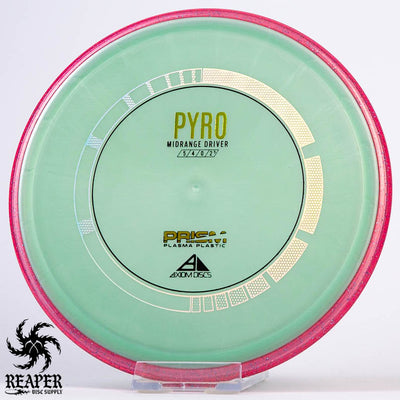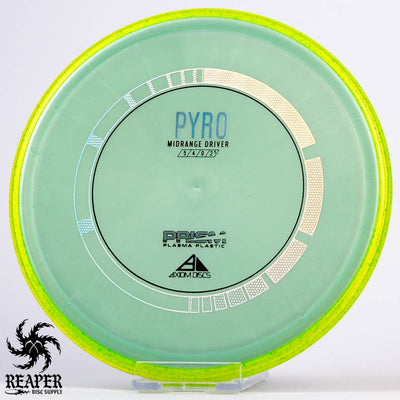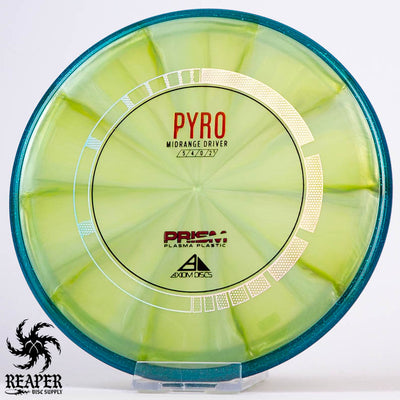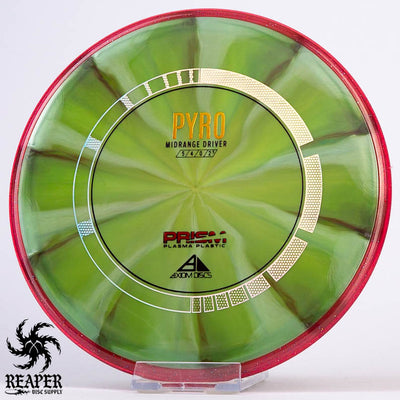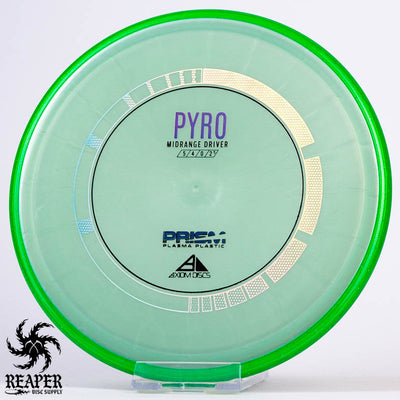 The Axiom Prism Pyro is an overstable midrange disc that is fantastic for windy conditions and is made with sparkly overmold plastic. Pyro plastic uses the same plastic as Plasma but with a sparkly, gummy rim.
The Prism Pyro is a very beefy midrange that is best suited for intermediate players. It doesn't have much glide so you can expect it to fly the same every time you throw it. There is no turn when you throw this disc, even if you throw it with 100% power. 
This disc is perfect for technical forehand shots under 200 feet. The overstability of the Pyro allows for tons of torque and is perfect for forced anhyzer turnover lines. 
If you are looking for a midrange that you can depend on in any weather and that you can throw forehand; add an Axiom Pyro Prism to your bag!
You may also like: Proton Prism Pyro, Neutron Prism Pyro, MVP Entropy Plasma, Discmania Mutant, Discmania Method, Axiom Envy Plasma, 
Axiom Prism Pyro Flight Numbers
Speed

: 5

Glide

: 4

Turn

: 0

Fade

: 2.5
Commonly used for: Midrange drives
Stability: Overstable
Experience: Intermediate +
Dimensions & Specs
Height

: 1.6 cm

Rim Depth

: 1.3 cm

Rim Thickness

: 1.6 cm

Diameter

: 21.5 cm

Flexibility

: 12.05 kg

Max Weight:

 178.5 gr