Innova Halo Star Mamba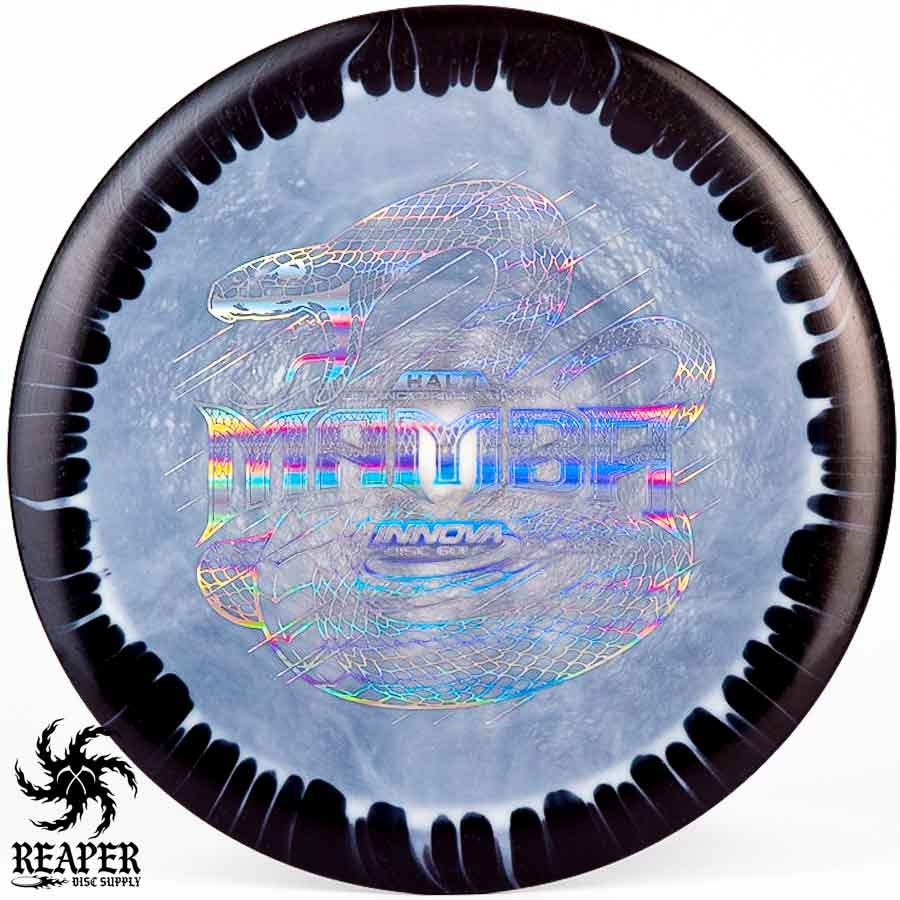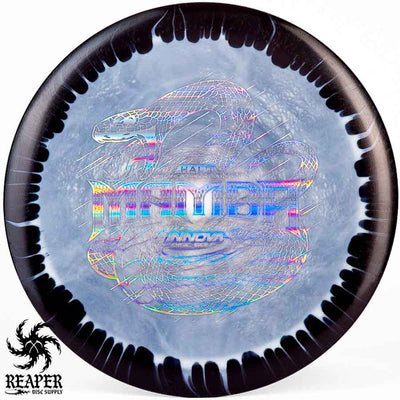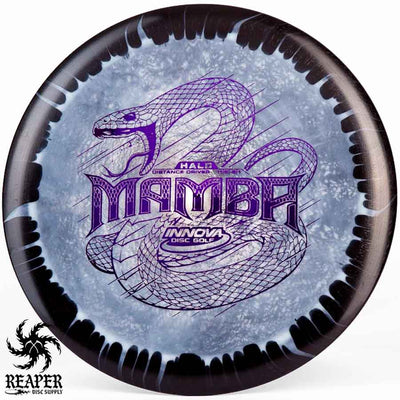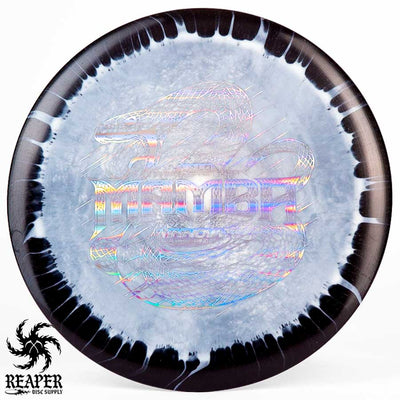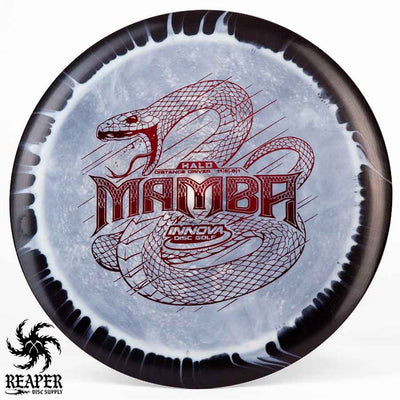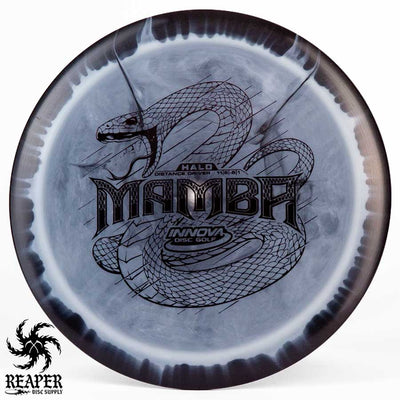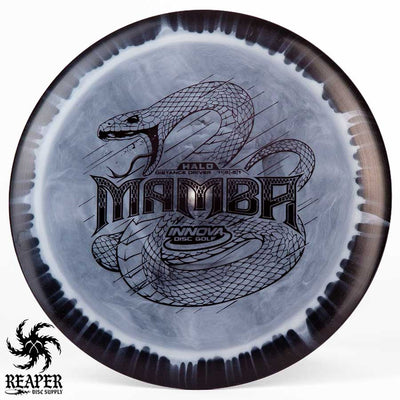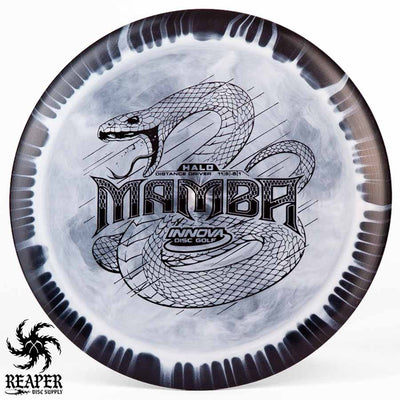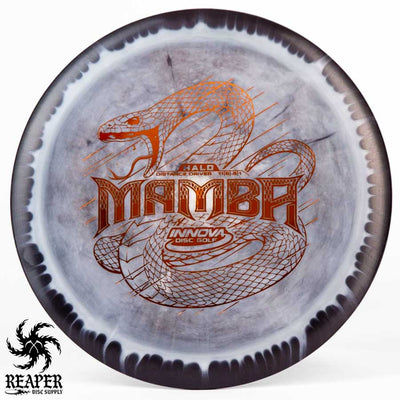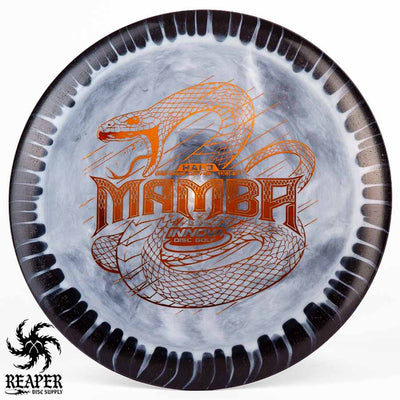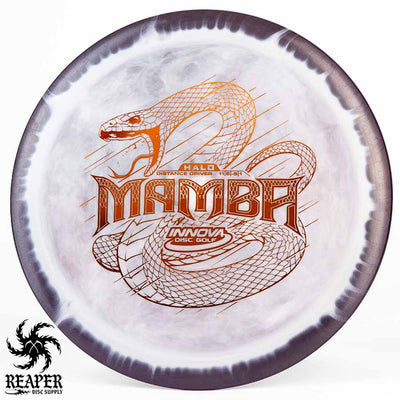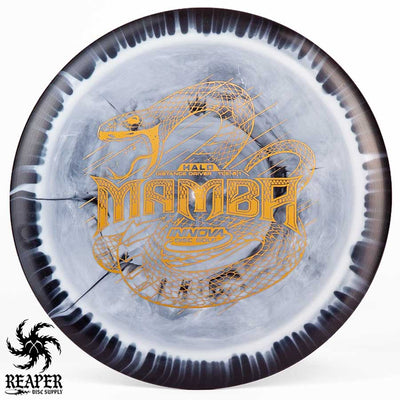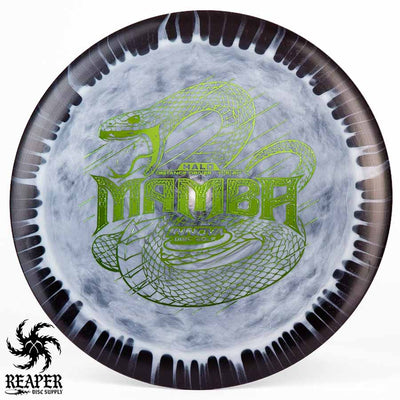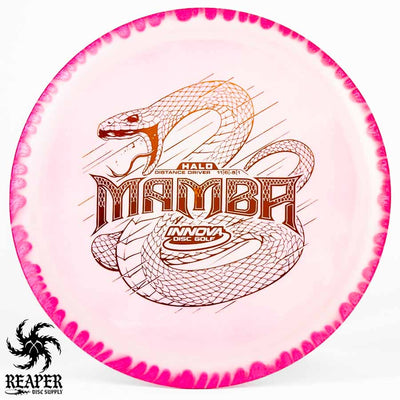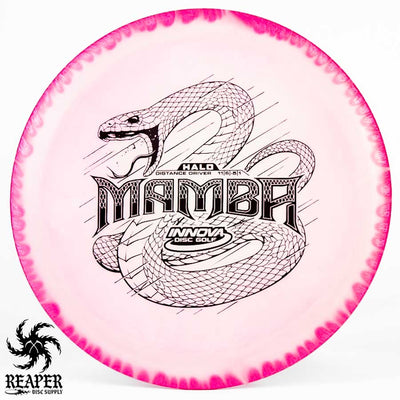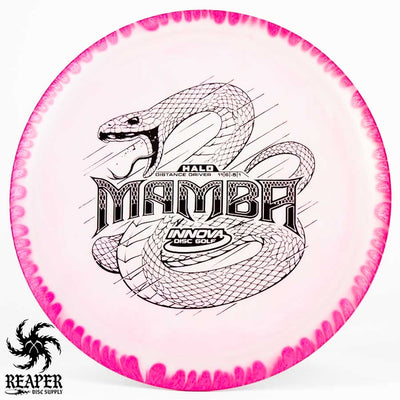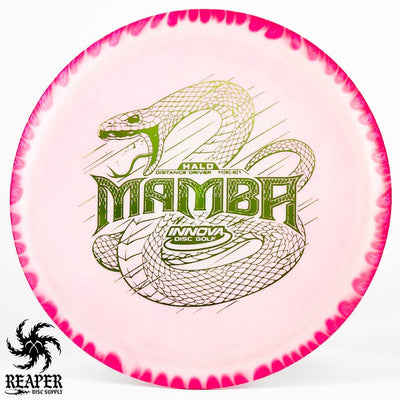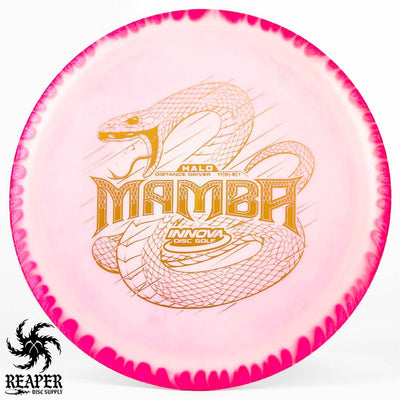 Halo Mamba Flight Numbers
Speed

: 11

Glide

: 6

Turn

: -5

Fade

: 1
Key Features:
More stable than Star Mamba

Beginner-friendly

Great for rollers, hyzer flip lines

Tons of glide
Comfortable rim
Commonly used for: Distance drives
Stability: Understable
Experience: Any
Shop more Innova Mamba drivers.
You may also like:
Dimensions & Specs
Height: 

1.7 cm

 
Rim Depth: 

1.1 cm

Rim Thickness: 

2.1 cm

Diameter: 

21.1 cm

Flexibility: 

8.48 kg

Max Weight: 175.1 gr
Halo Mamba Review
The Innova Halo Star Mamba is a great first disc for anyone looking to start throwing high-speed distance drivers. With a slight hyzer release, this disc will soar past your furthest throw by at least 50 feet due to its incredible glide and understability.

The Mamba is significantly influenced by the wind and nose angles, so it isn't the best option for those crazy windy rounds. Throw this driver with some anhyzer, and it will turn over and hold its line the entire way while throwing with some hyzer will produce a dead-straight flight with some gentle fade at the end.
If you are a beginner looking for your first driver or want to learn how to throw rollers and hyzer flips, this is the perfect disc for you!

You can check out more Halo Star discs here.