Innova Halo Star Sidewinder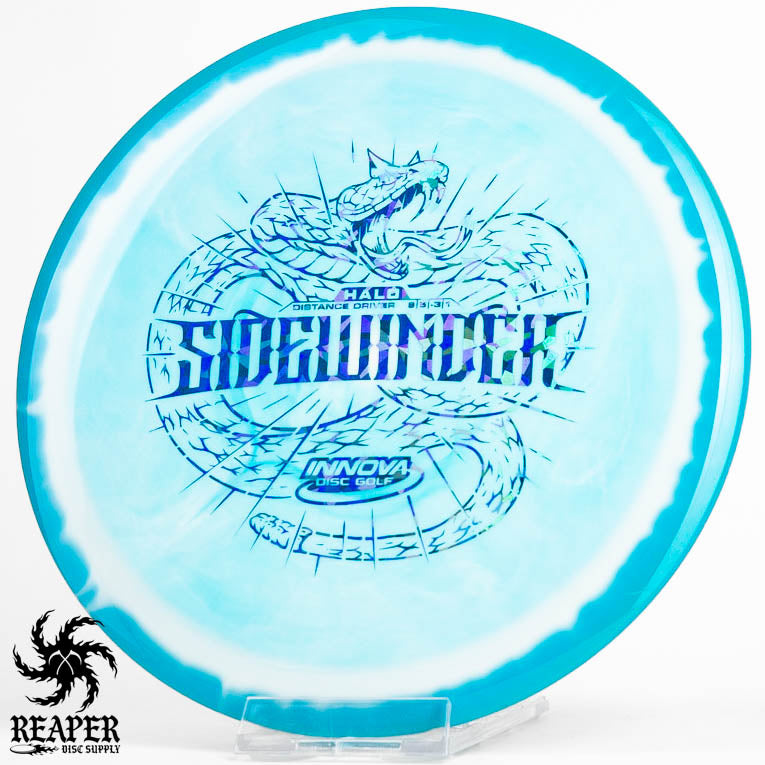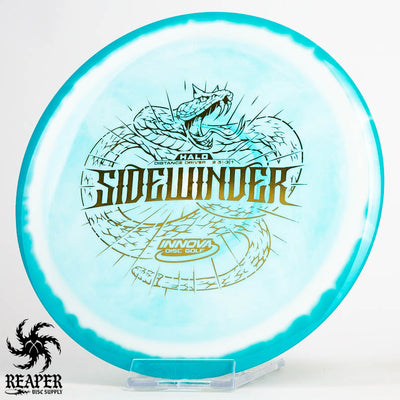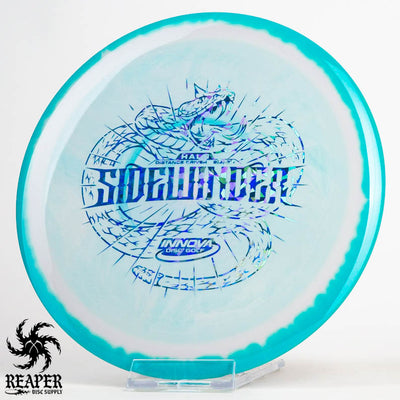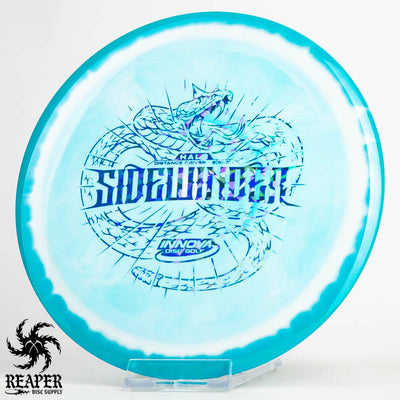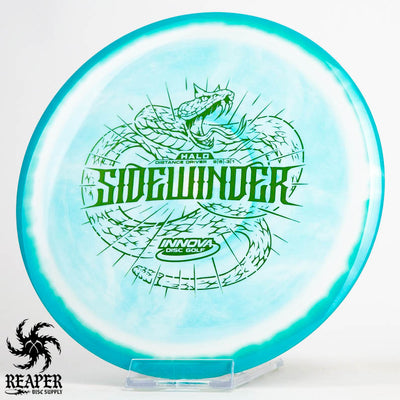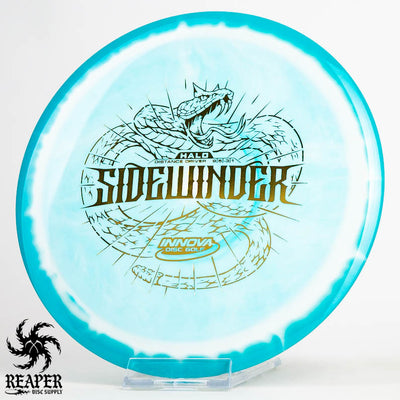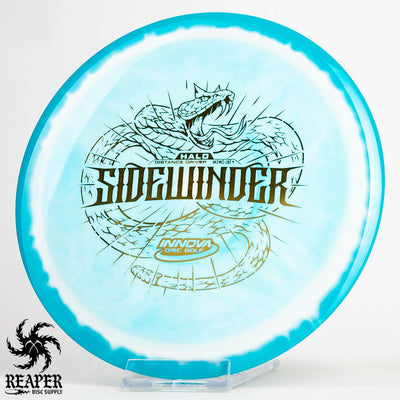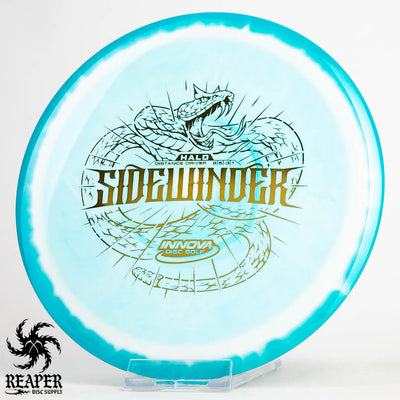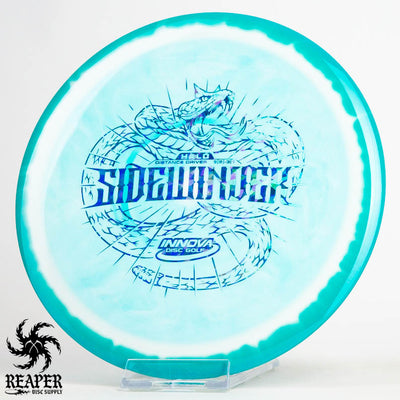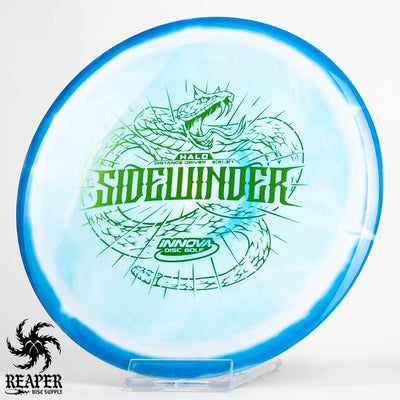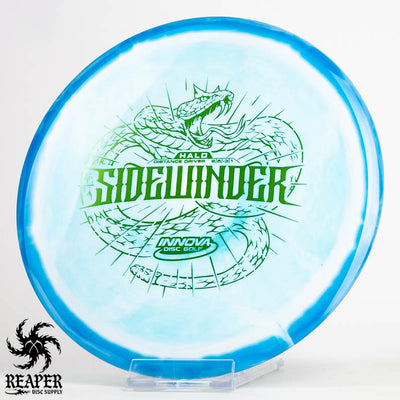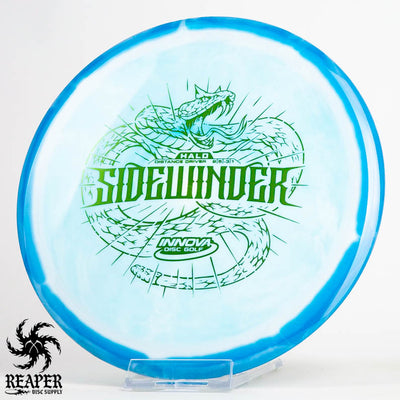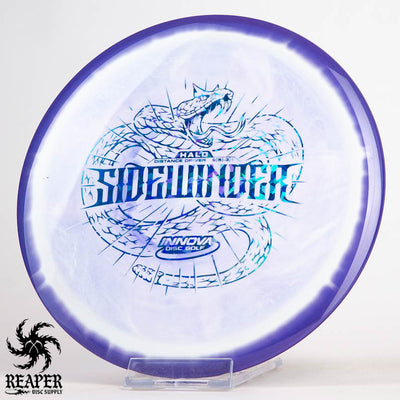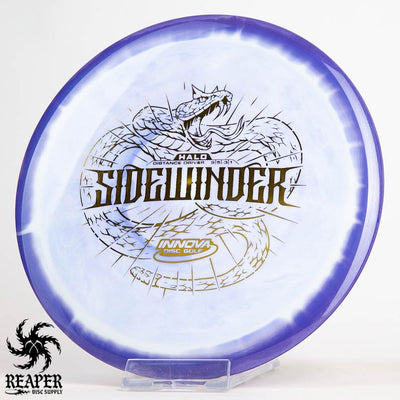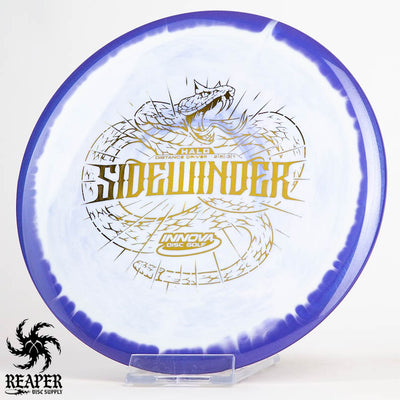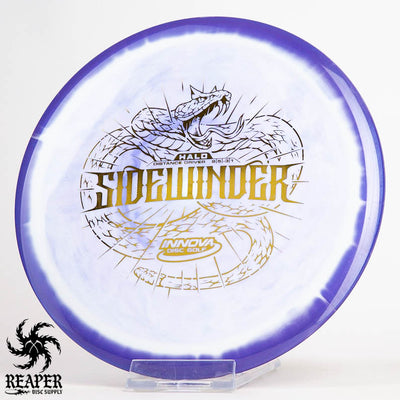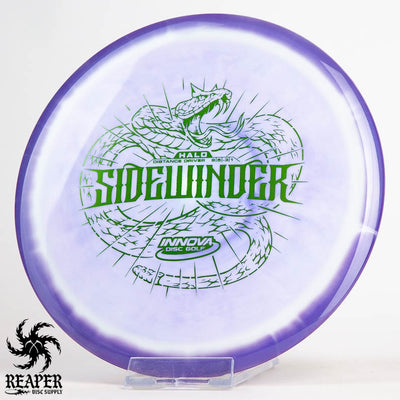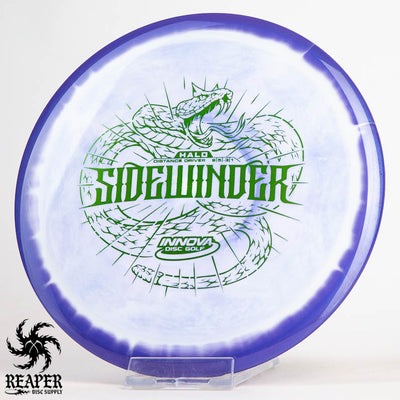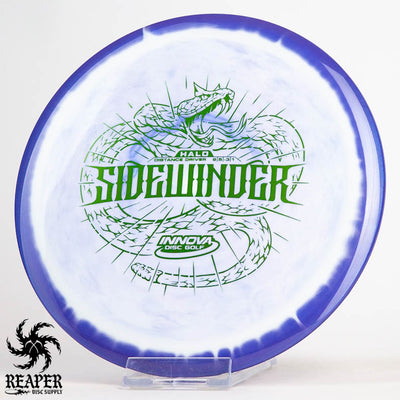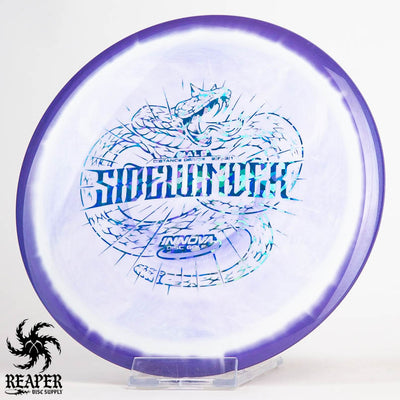 The Innova Halo Star Sidewinder is an understable disc golf distance driver that is perfect for players of all skill levels. Innova's Halo Star plastic tends to be slightly more stable and beefy than their traditional Star, so we would rate the fade on this closer to a 2 than a 1. 
The understability of the Sidewinder makes it the perfect driver for beginners since it is very forgiving of form and arm speed. Intermediate and advanced players will be able to use this disc for long, glidey s-shaped drives for maximum distance. The Halo Sidewinder is also a great disc for flippy roller shots (just ask Nate Sexton - it's his go to roller disc).
If you are a beginner looking to add your first driver to your bag, or a more advanced player looking for a flippy roller disc - the Innova Halo Sidewinder is the perfect solution! Available in several beautiful Halo colors and stamp foils.
Shop more plastics here: Innova Sidewinder disc golf driver
Innova Halo Sidewinder Flight Numbers:
Speed: 9
Glide: 5
Turn: -3
Fade: 1

Stability: Understable
Commonly Used For: Distance drives, rollers