Innova Champion Glow Eagle (Gregg Barsby Tour Series)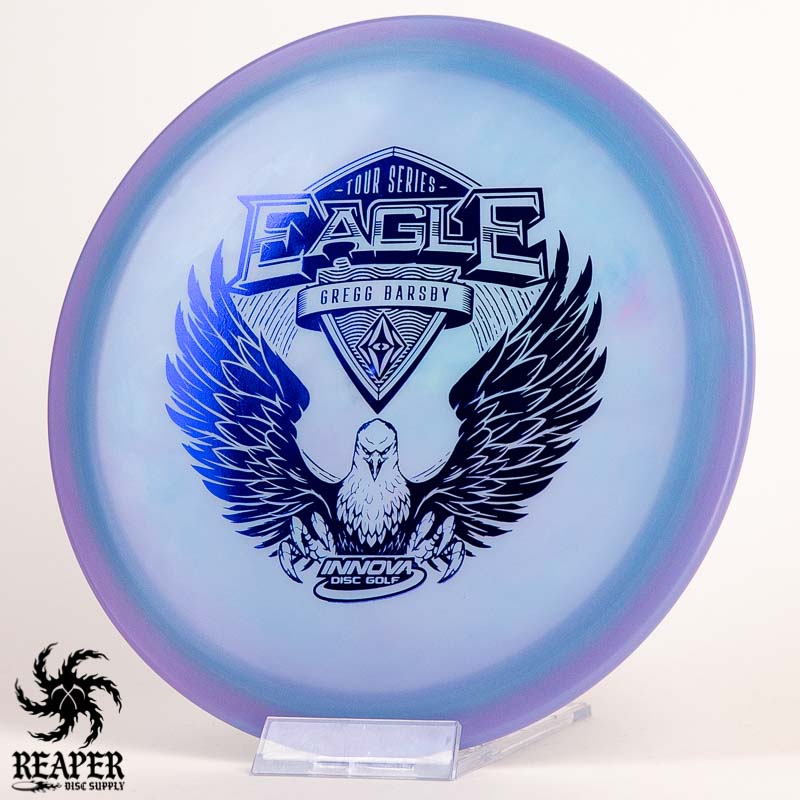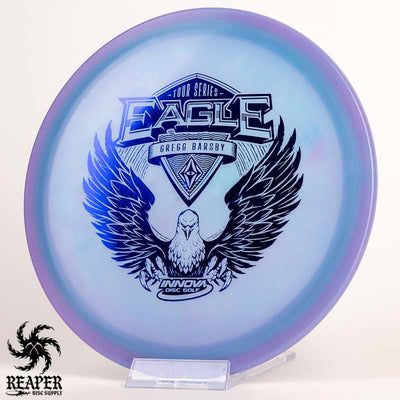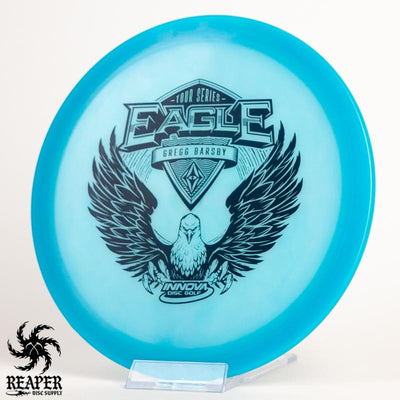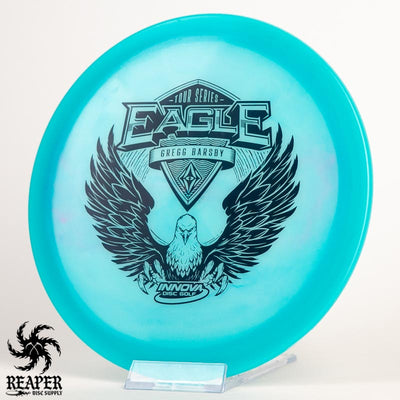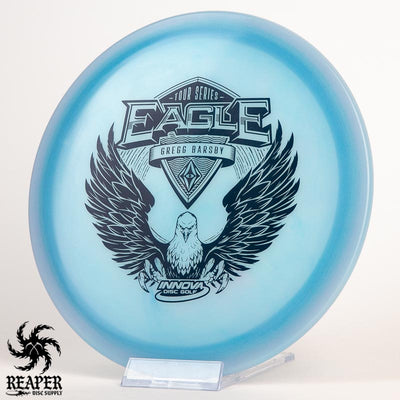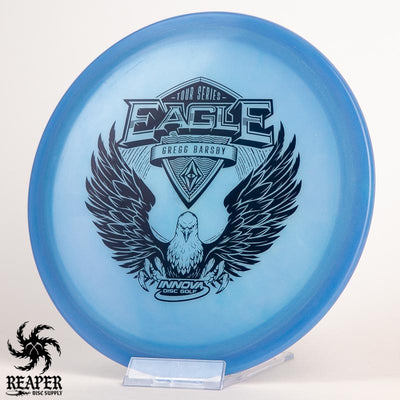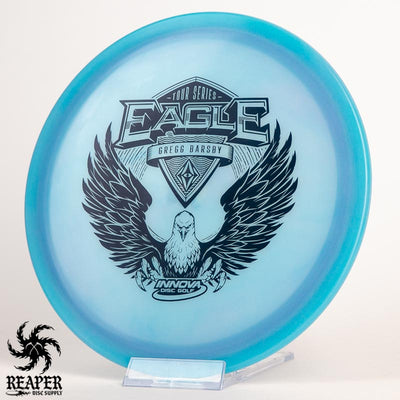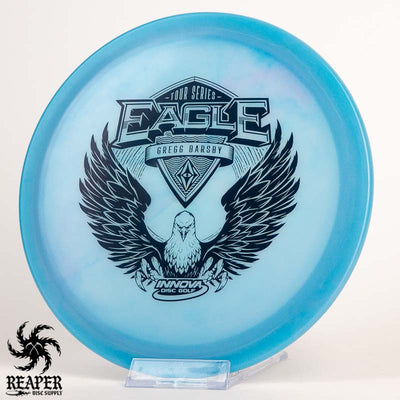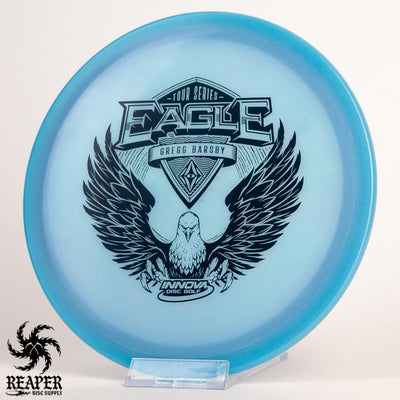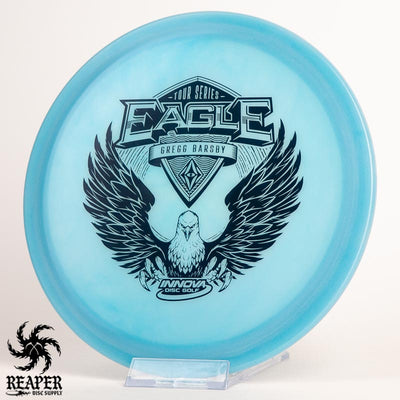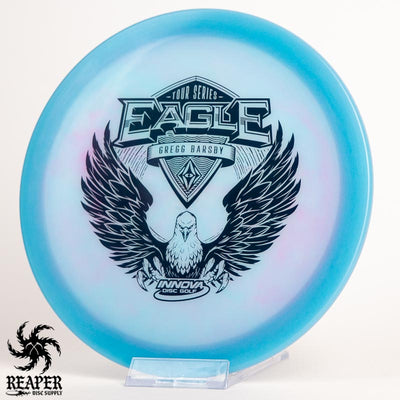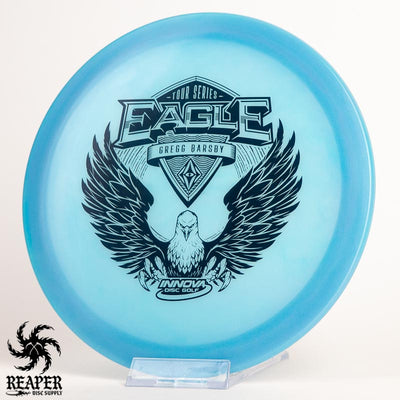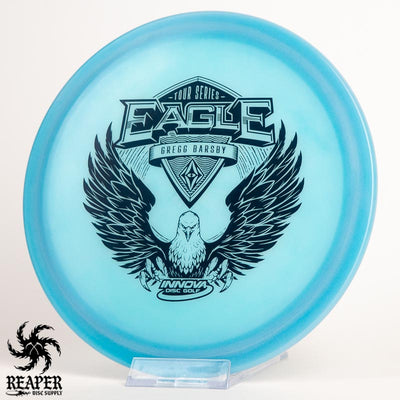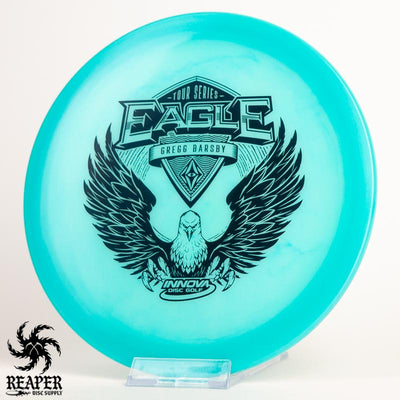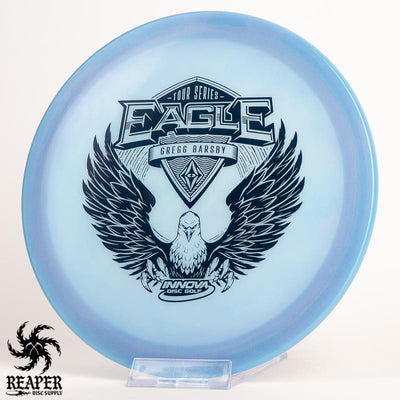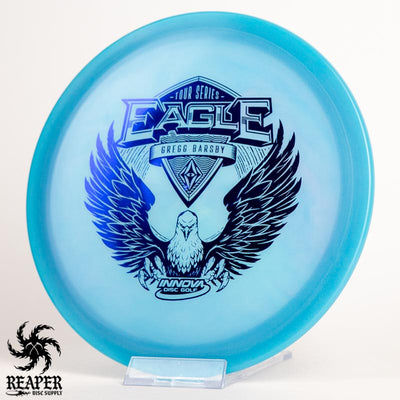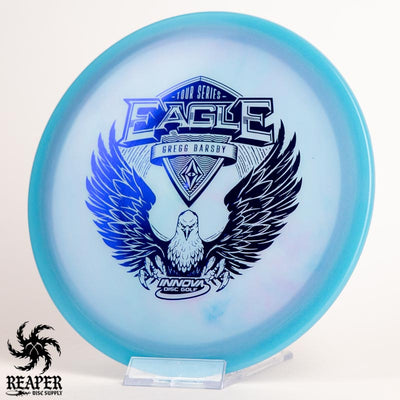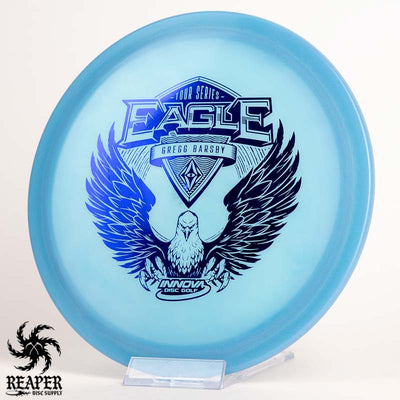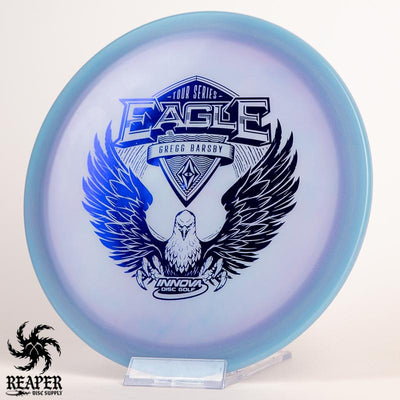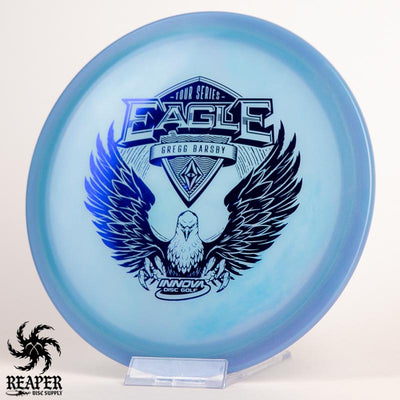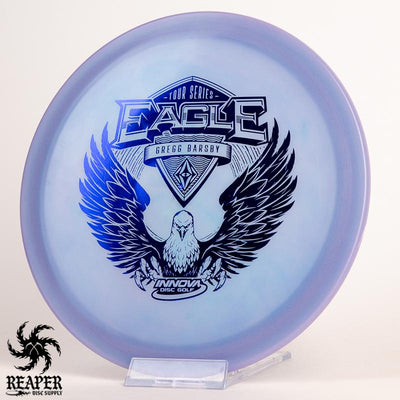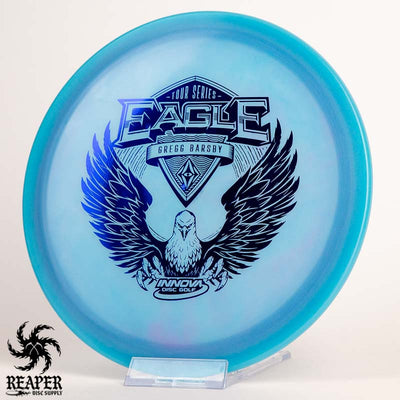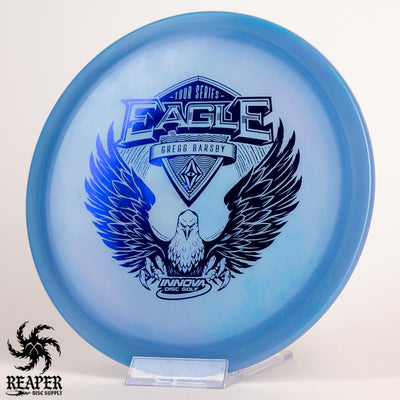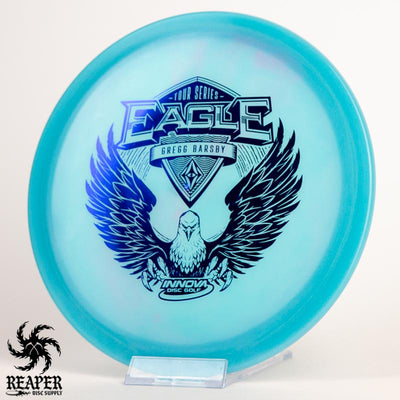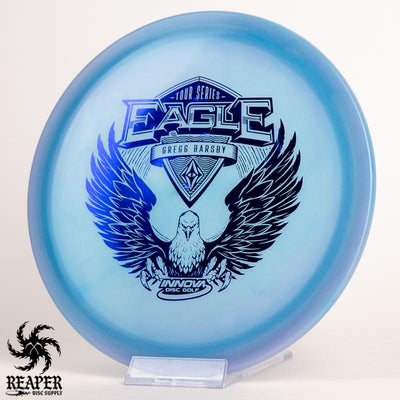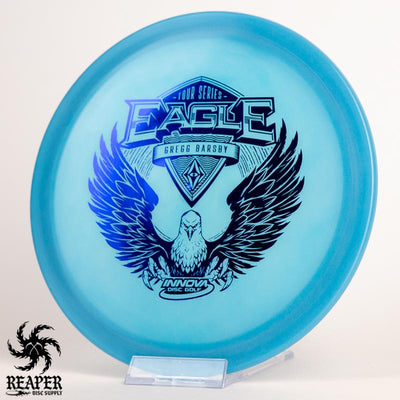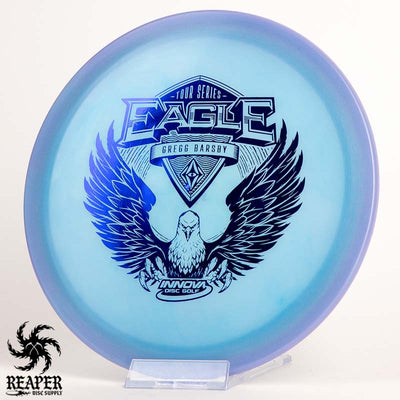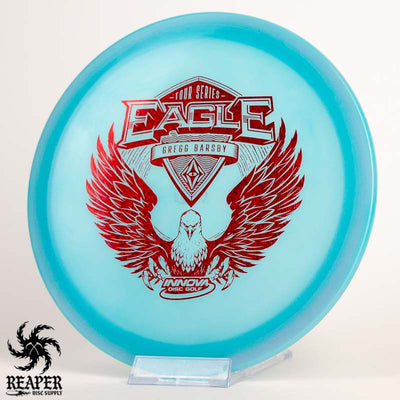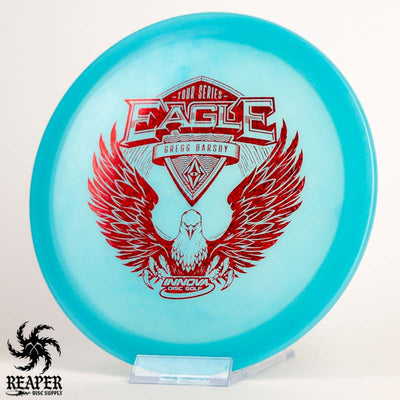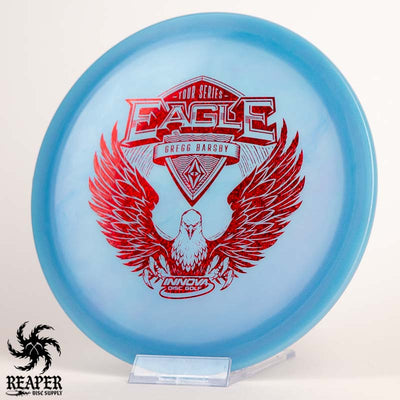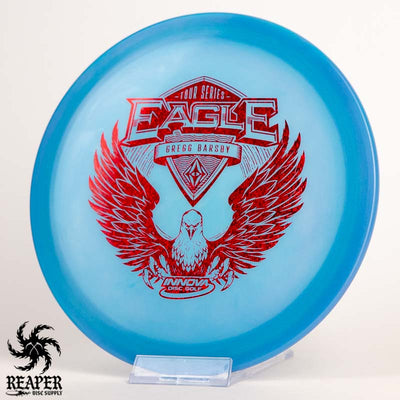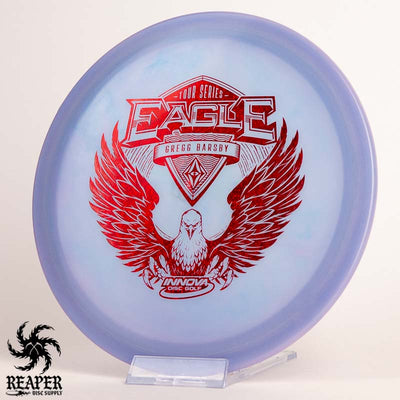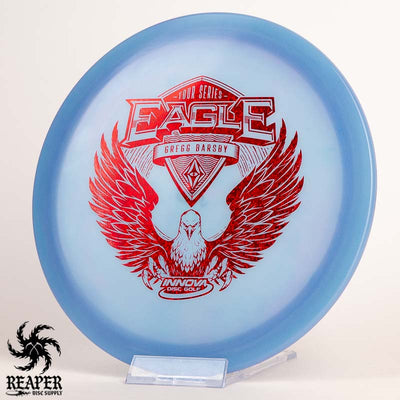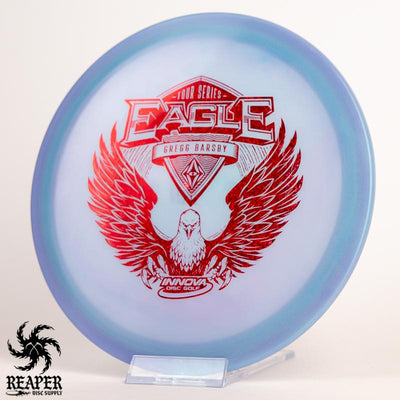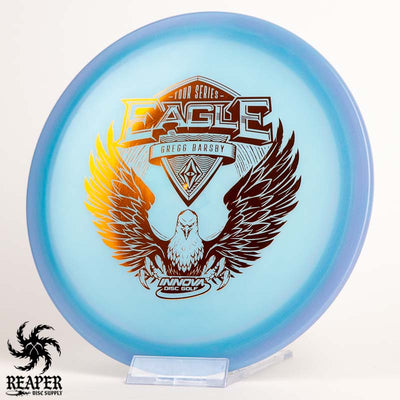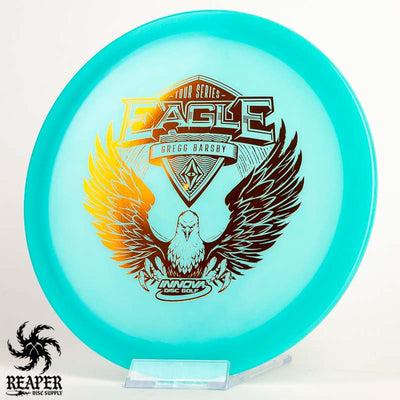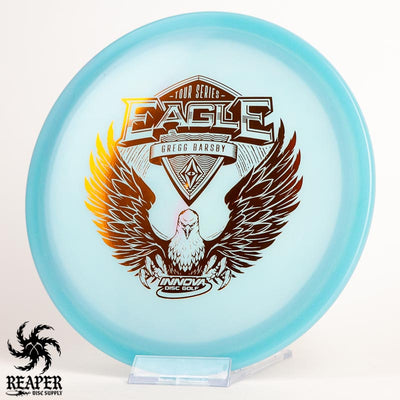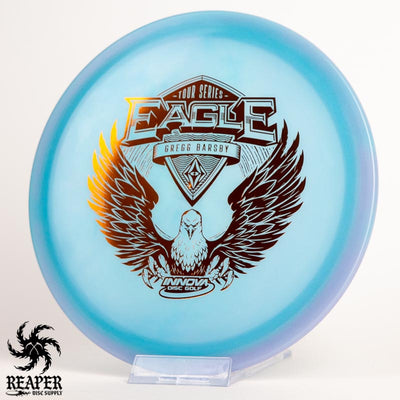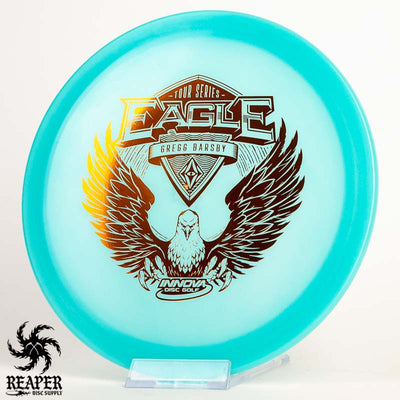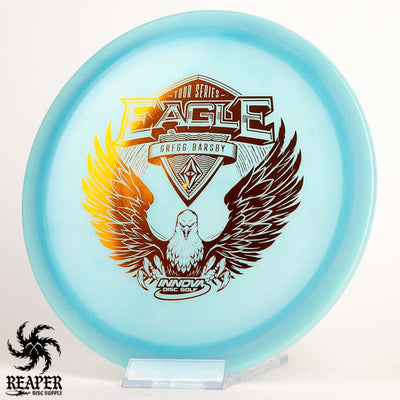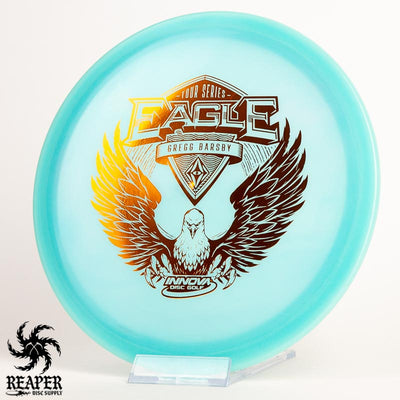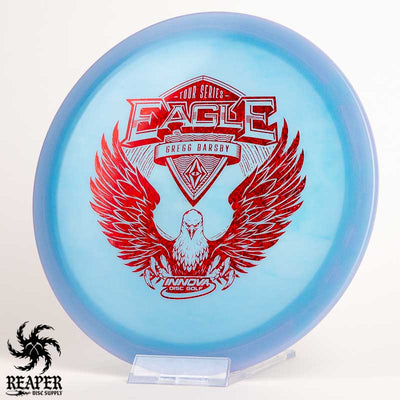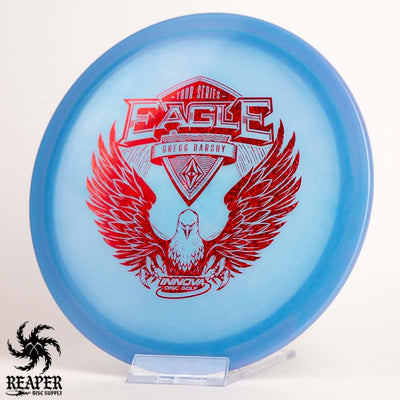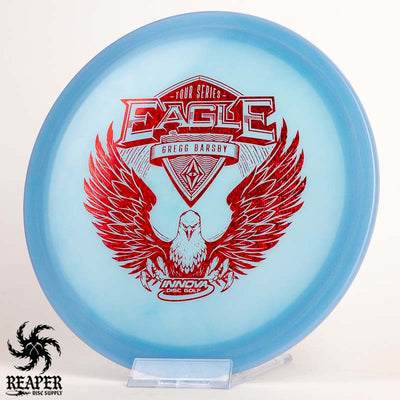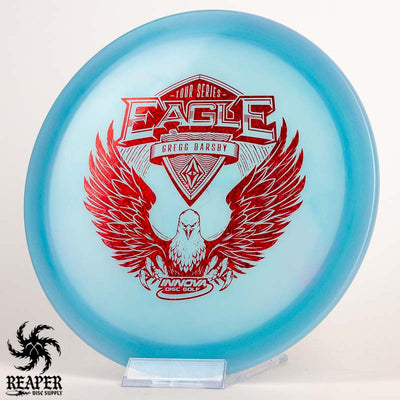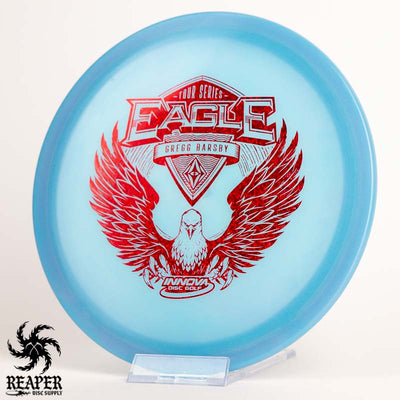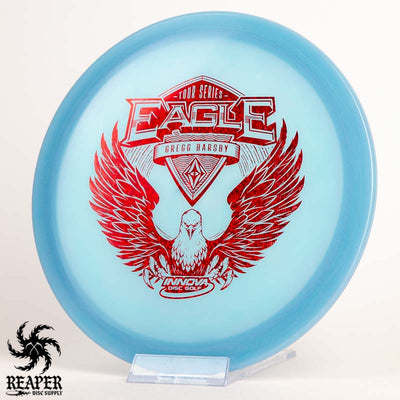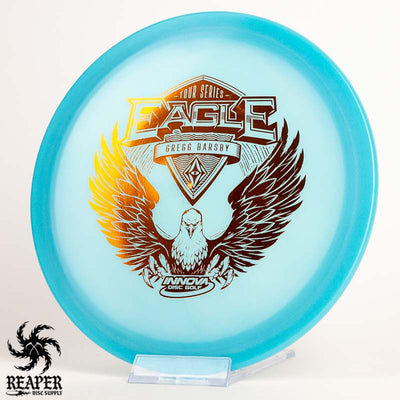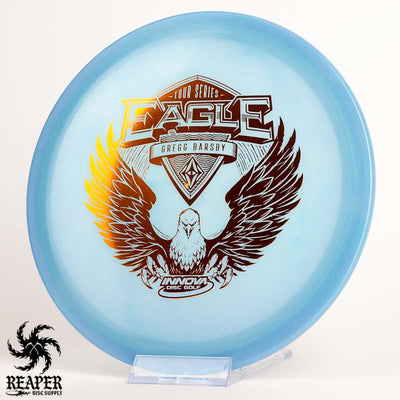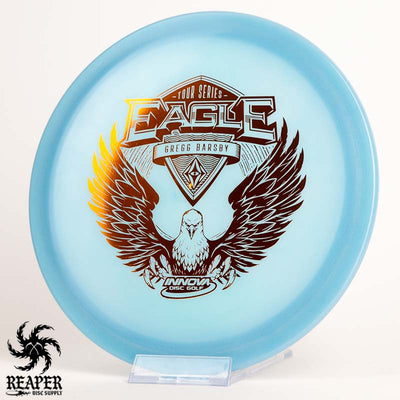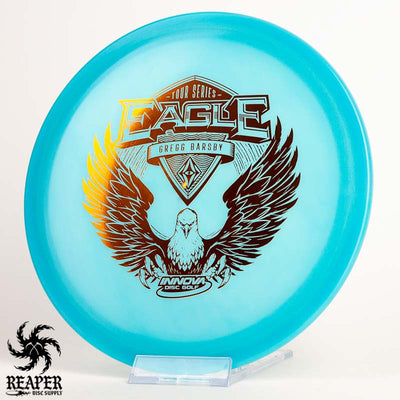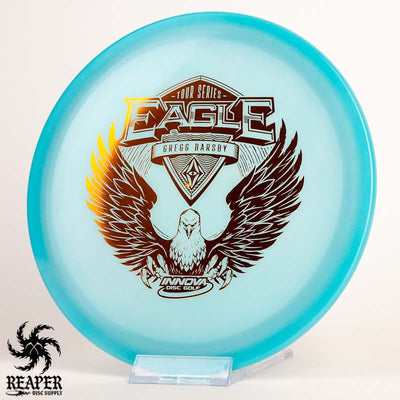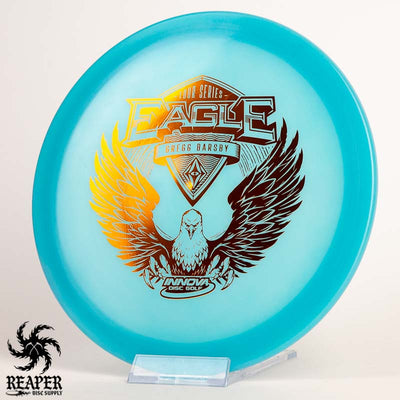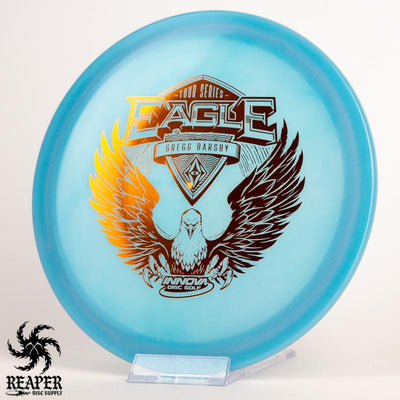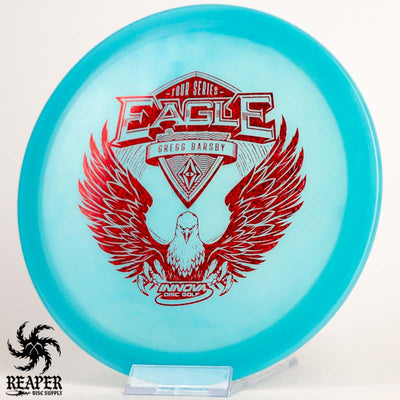 The Innova Champion Glow Eagle is Gregg Barsby's 2022 Tour Series disc, and they couldn't be cooler. Featuring gorgeous swirly premium Champion Color Glow plastic and a traditional style eagle stamp, this disc is a must-have for any Eagle lover's bag.
The Innova Glow Eagle is an overstable fairway driver that performs reliably in any weather conditions. The overstability of this disc allows for full-power throws without the risk of turning it over. 
The small to average-sized rim allows for a comfortable grip for both forehand and backhand throws, and the Champion Glow plastic is remarkably easy to grip.
If you need a reliable fairway driver to light up your next glow-in-the-dark round, give this disc a shot!
You may also like: Latitude 64 Opto Explorer, MVP Volt, Innova Teebird.
Innova Glow Eagle Flight Numbers
Speed

: 7

Glide

: 4

Turn

: -1

Fade

: 3
Commonly used for: Fairway drives
Stability: Overstable
Experience: Intermediate +
Dimensions & Specs
Height

: 1.6 cm

Rim Depth

: 1.2 cm

Rim Thickness

: 1.7 cm

Diameter

: 21.2 cm

Flexibility

: 7.82 kg

Max Weight:

 176 gr