Infinite Discs X-Blend Alpaca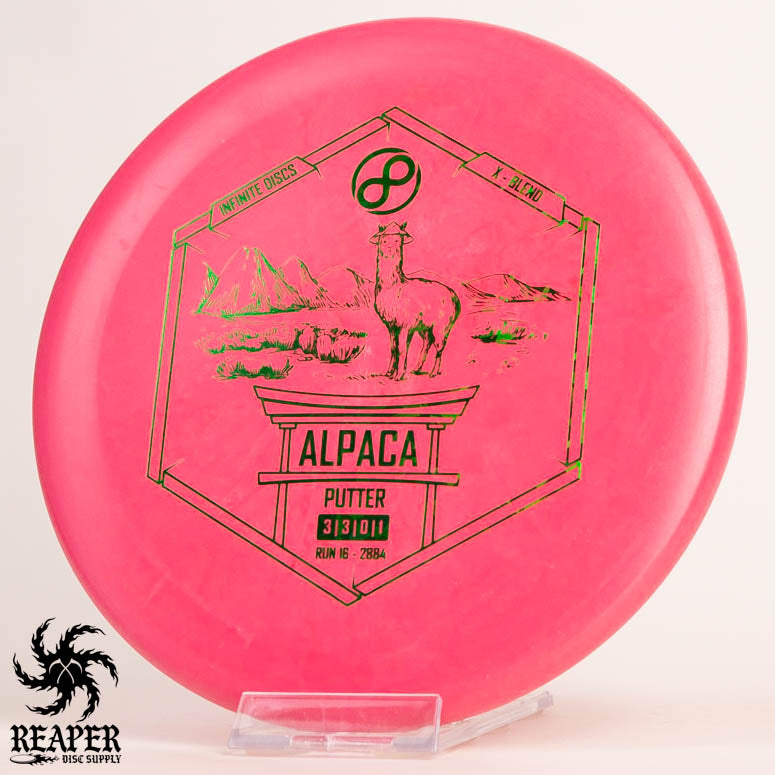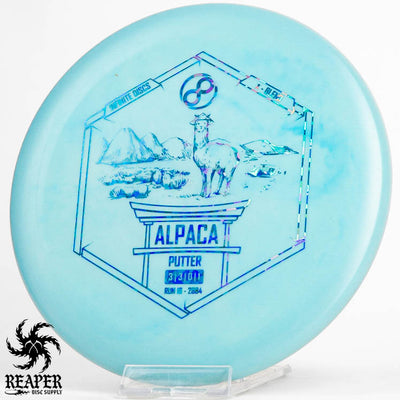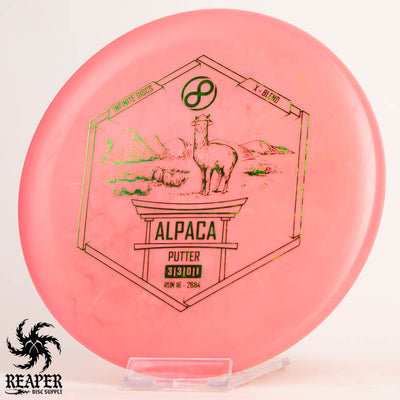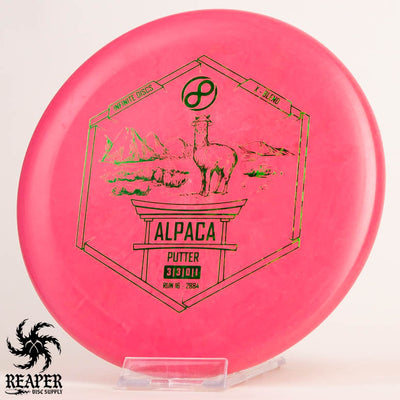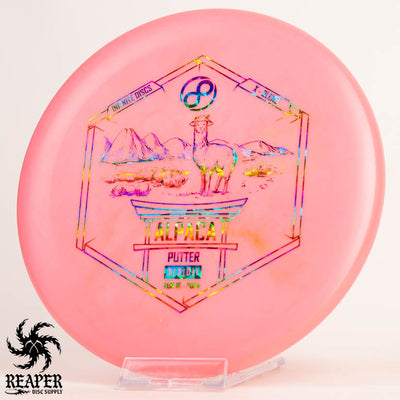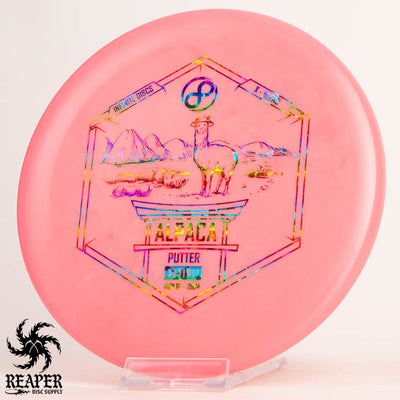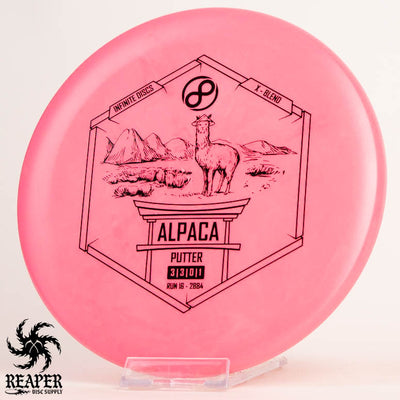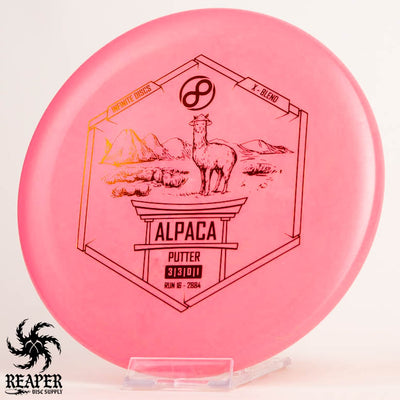 The Infinite Discs X-Blend Alpacas are a puddle-topped (concave) version of the Alpaca with super grippy plastic.
Whether it's cold and snowy or wet and rainy, this plastic stays sticky. This plastic is bound to get caught in the chains and fall straight into the basket. You'll be able to hit longer putts than you ever thought possible with this incredible putting putter.
Check out more in-stock Infinite Discs.
X-Blend Alpaca Flight Numbers
Speed

: 3

Glide

: 3

Turn

: 0

Fade

: 1
Commonly used for: Putt & Approach
Stability: Stable
Experience: Any
Rim: Beadless
Dimensions & Specs
Height

: 2.0 cm

Rim Depth

: 1.5 cm

Rim Thickness

: 1.0 cm

Diameter

: 21.1 cm

Flexibility

: 8.52 kg

Max Weight:

 175.1 gr