Millennium Hyzerbomb Garrett Gurthie Sabot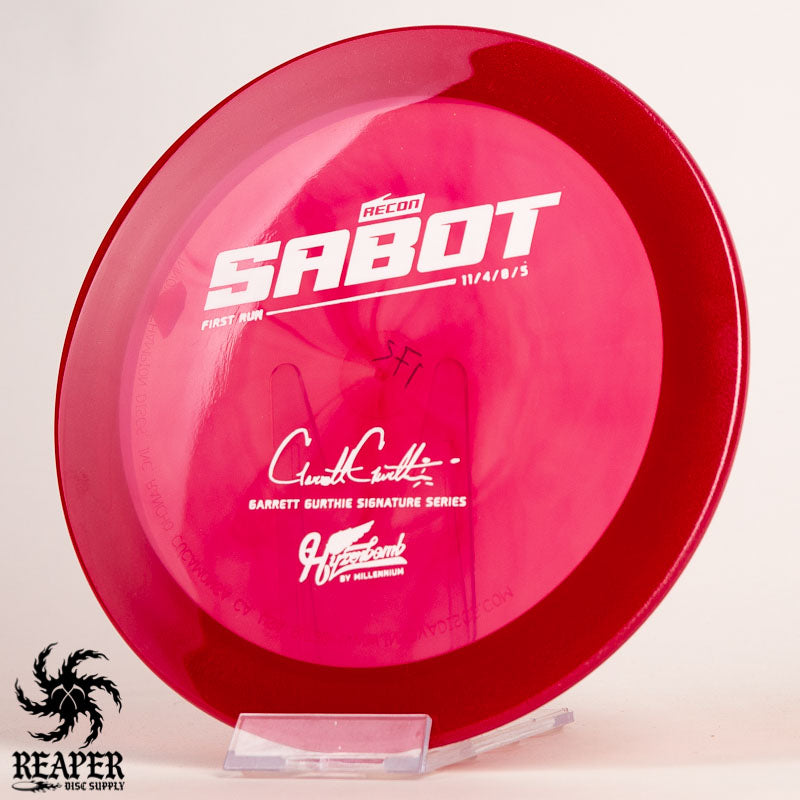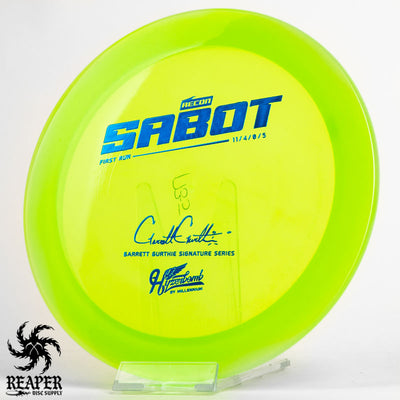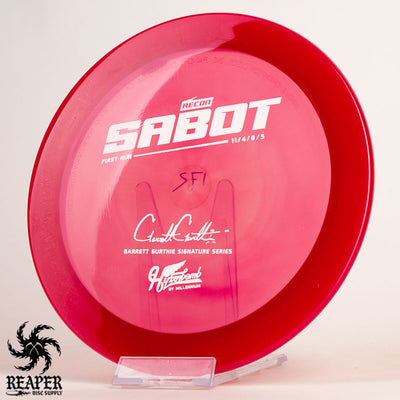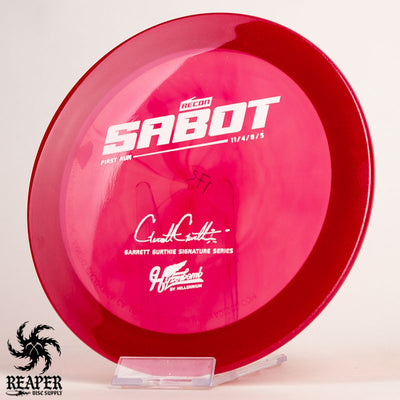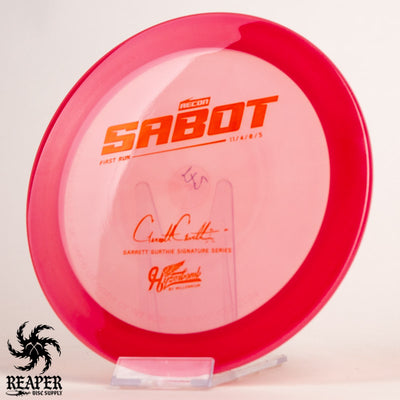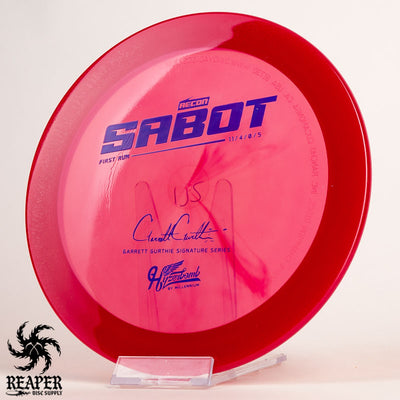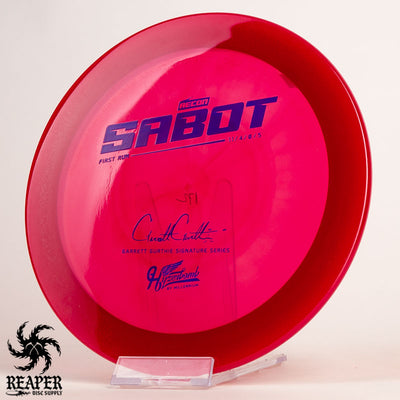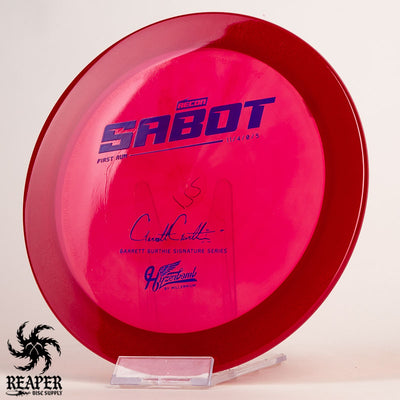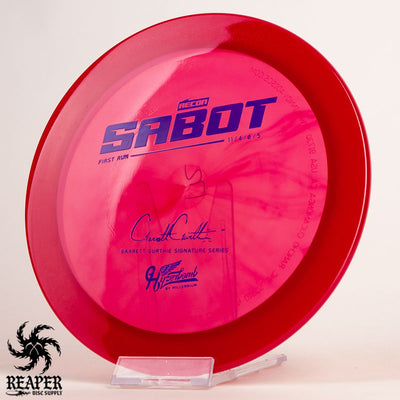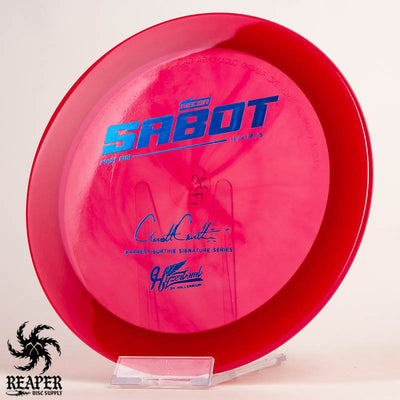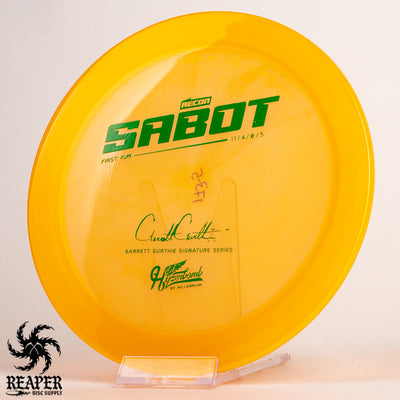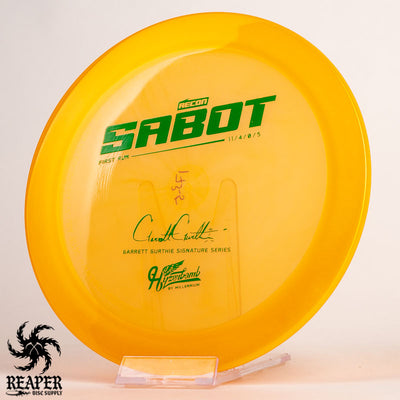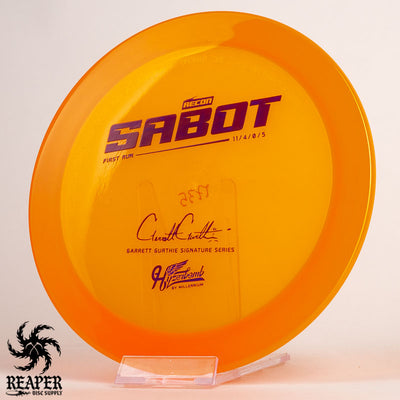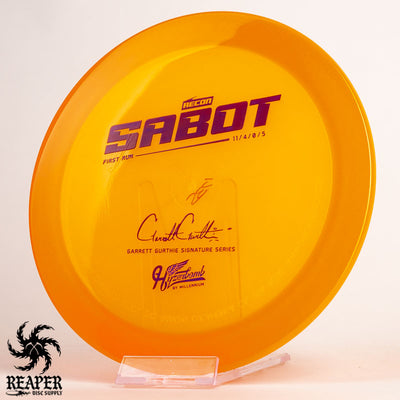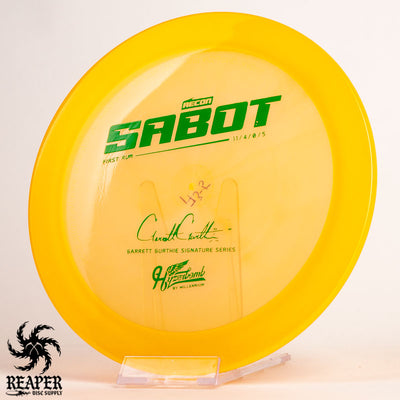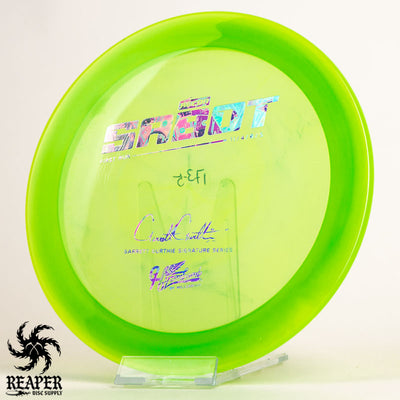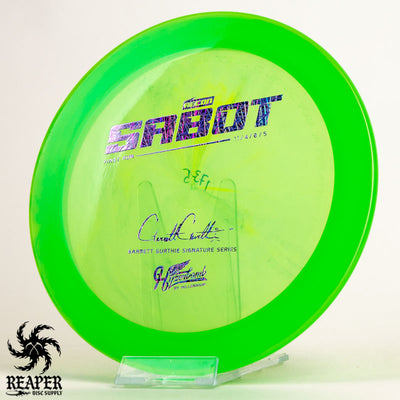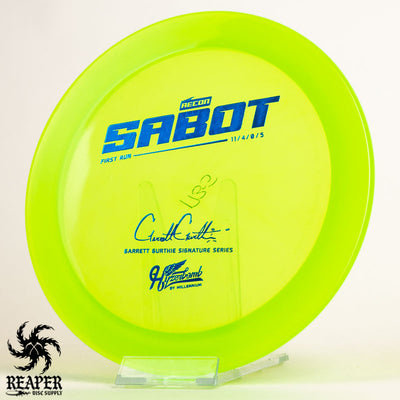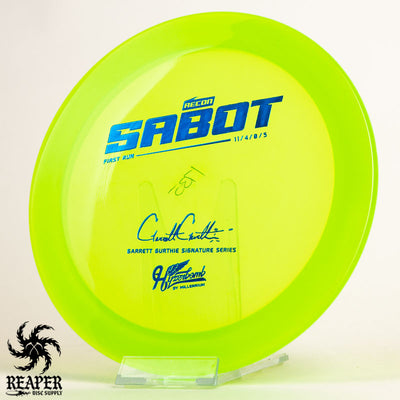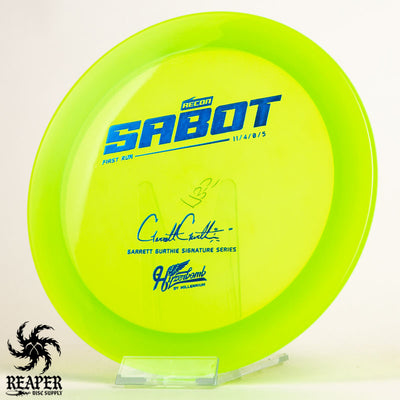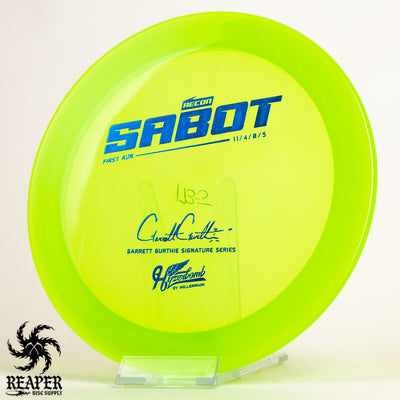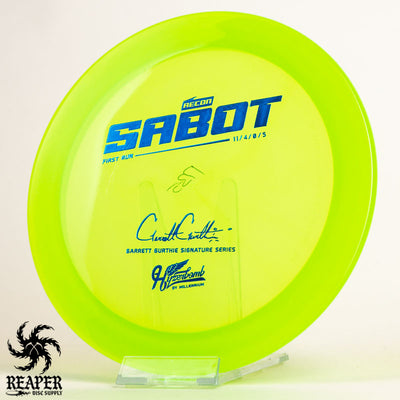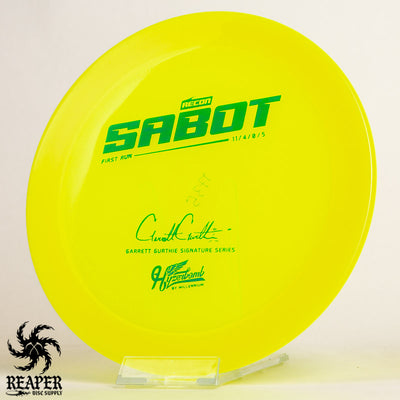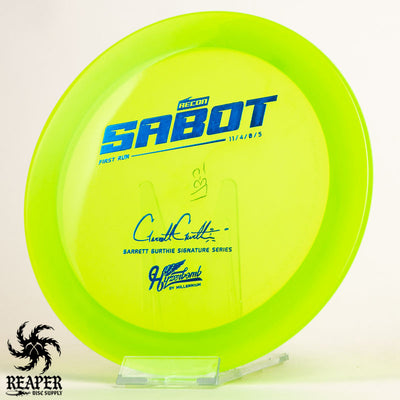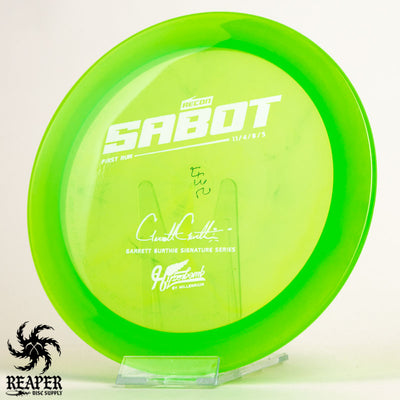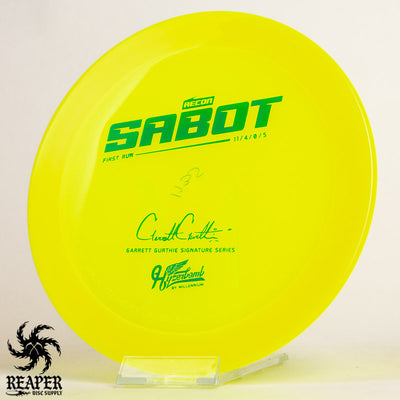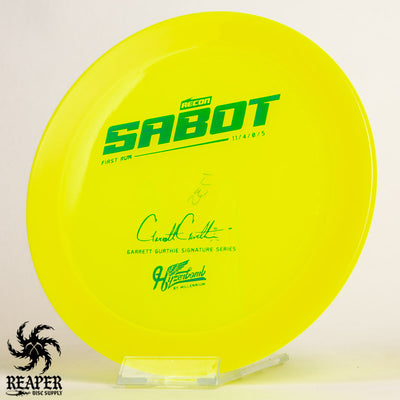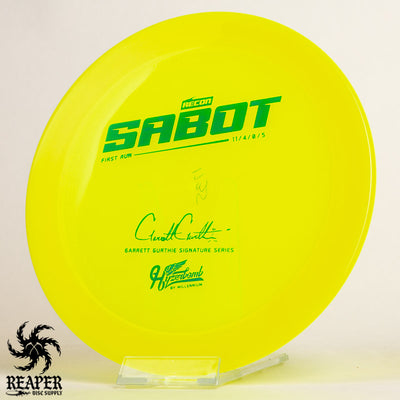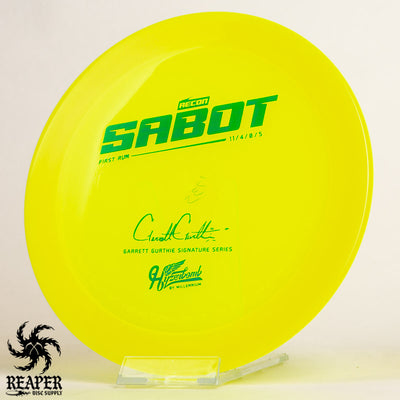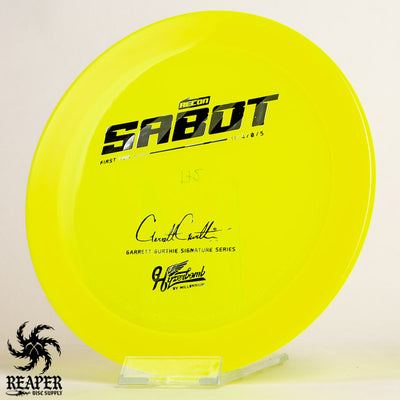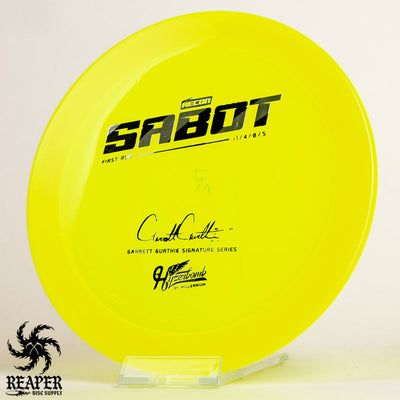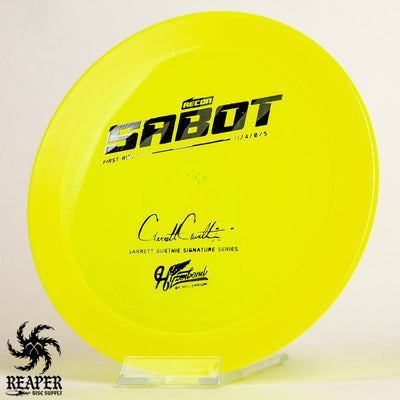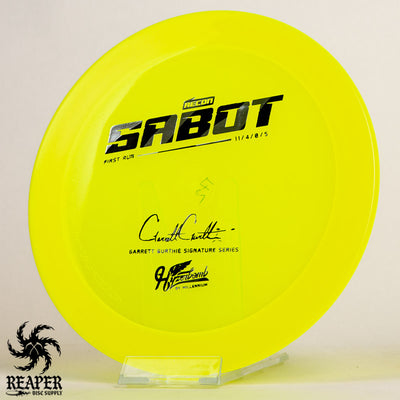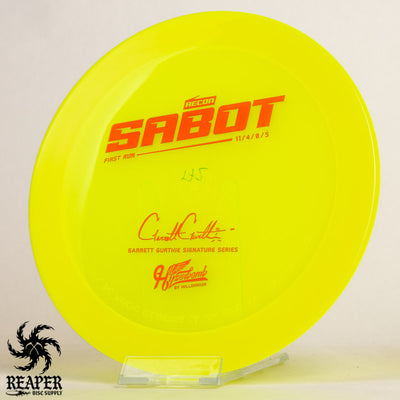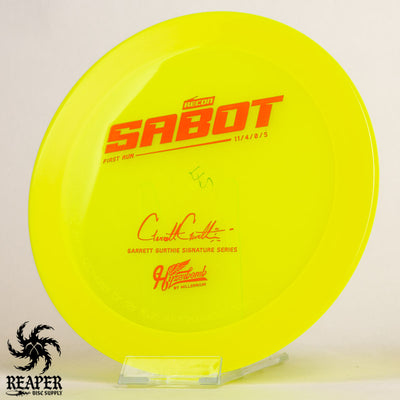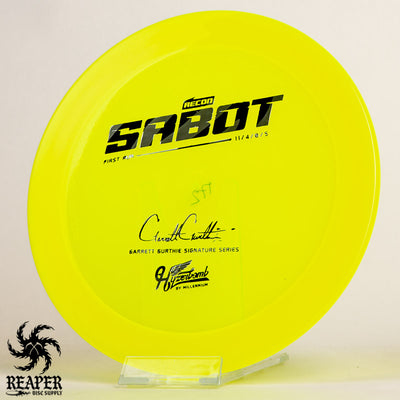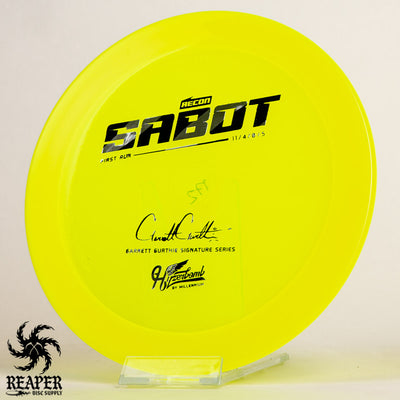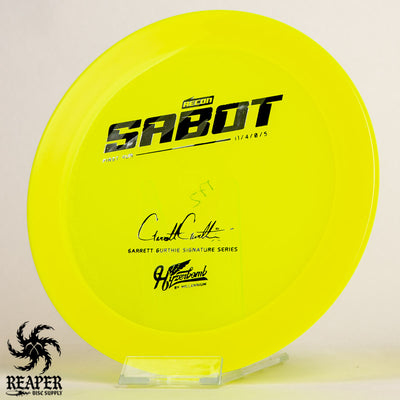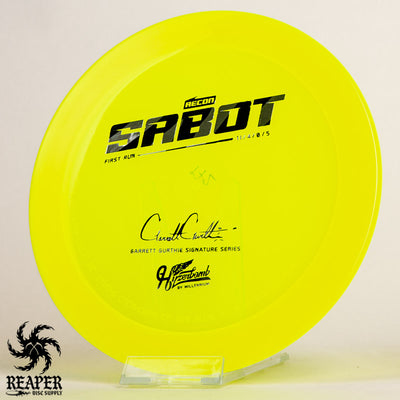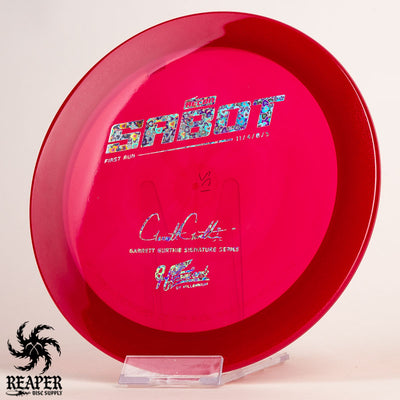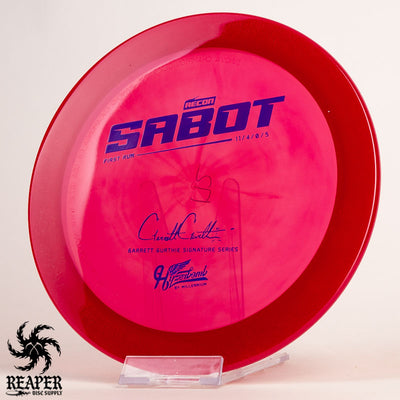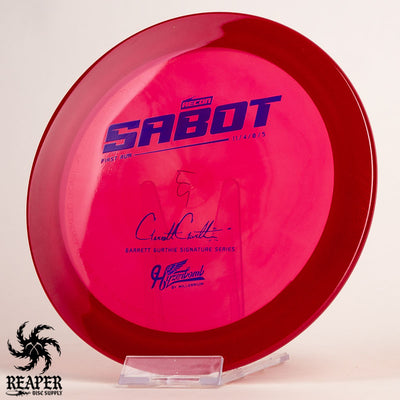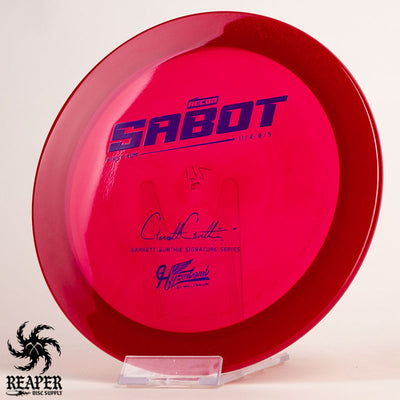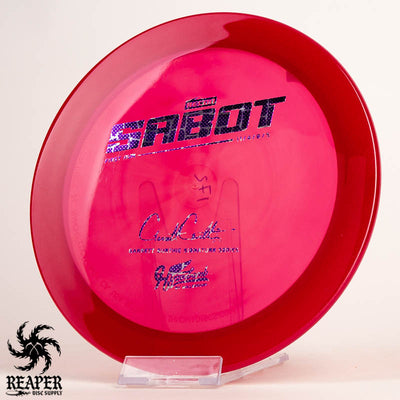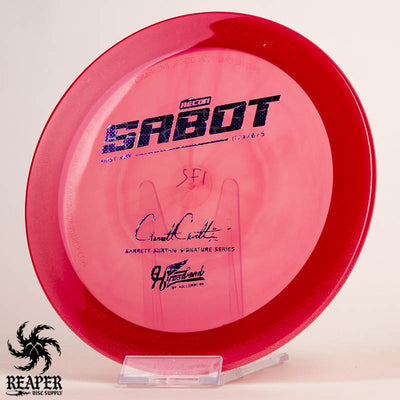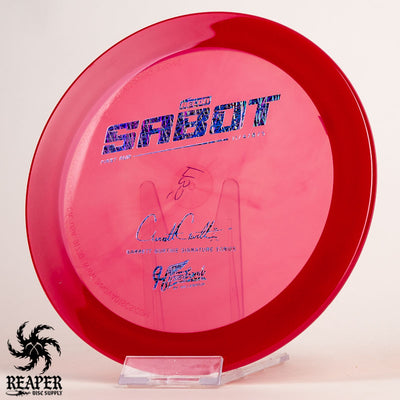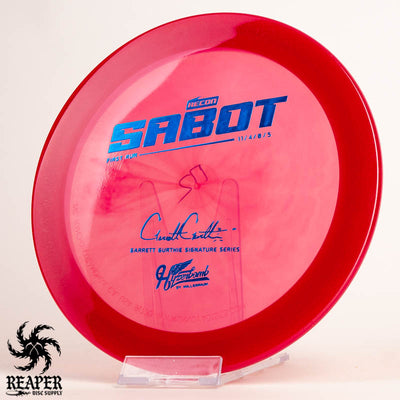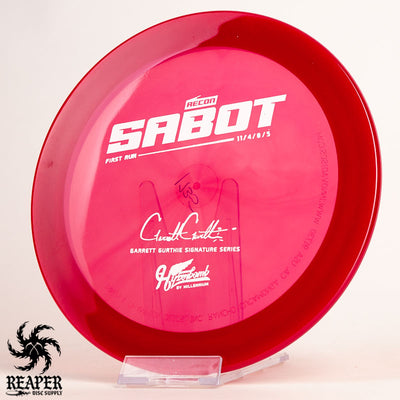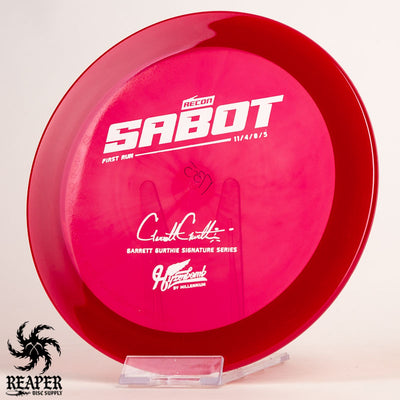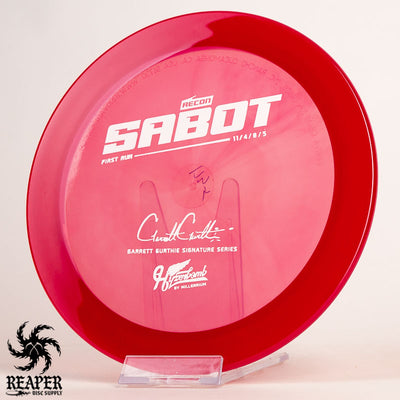 The Millennium Hyzerbomb Garrett Gurthie Sabat should be a staple in the bag of any player who needs a disc that will finish with an unrelenting fade and skip.

Whether used for forehand or for backhand shots, it will cut through any wind like you wouldn't believe. It feels really comfortable in the hand and is quickly becoming my go-to overstable forehand driver.

These drivers also make great utility discs for forehand rollers, tomahawks, or any other overhand throws. The Hyzerbomb Sabat is a super reliable disc for anyone with the arm to throw it.
You may also like: James Proctor Max, Prodigy H1, Millennium Draco
Hyzerbomb Sabot Flight Numbers
Speed

: 11

Glide

: 4

Turn

: 0

Fade

: 5
Commonly used for: Distance, Utility
Stability: Very Overstable
Experience: Advanced
Dimensions & Specs
Height

: 1.7 cm

Rim Depth

: 1.2 cm

Rim Thickness

: 2.2 cm

Diameter

: 21.1 cm

Flexibility

: 10.89

Max Weight:

 175.1 gr