Dynamic Discs Sockibomb Slammer (Classic Supreme Orbit)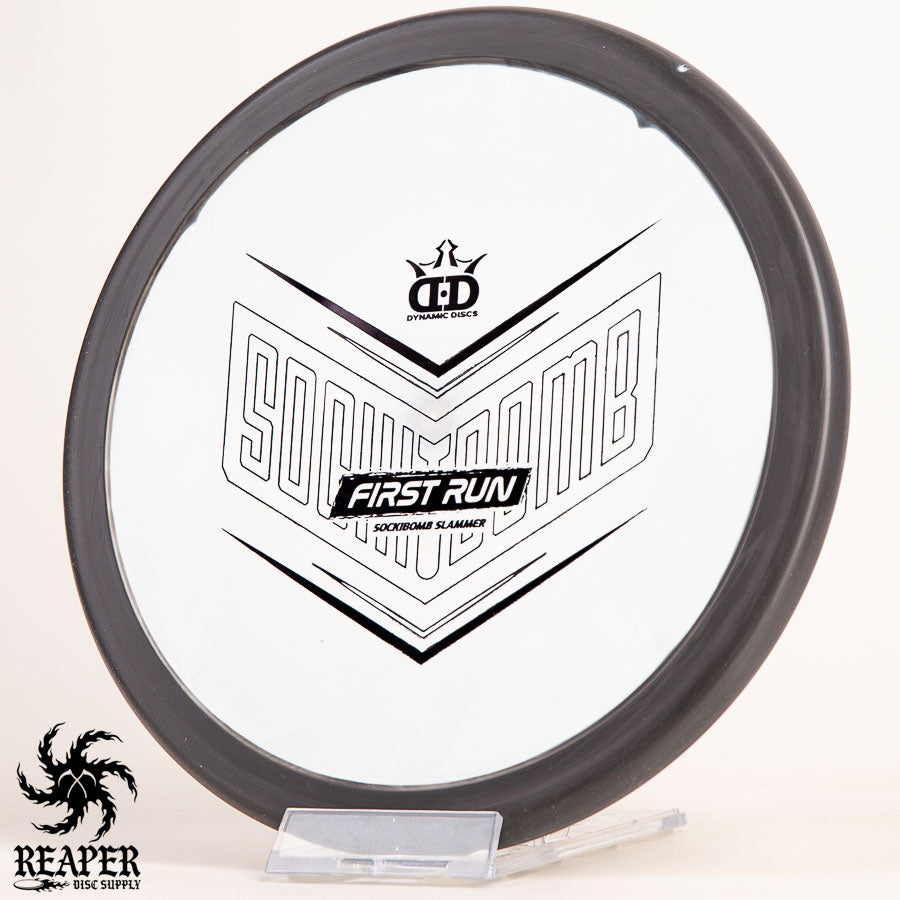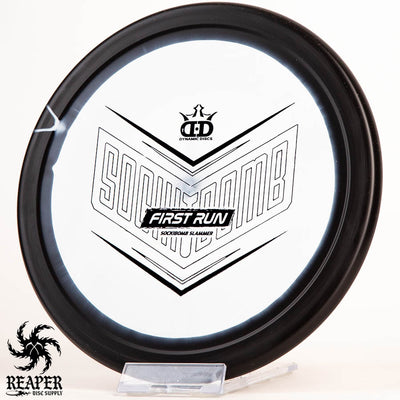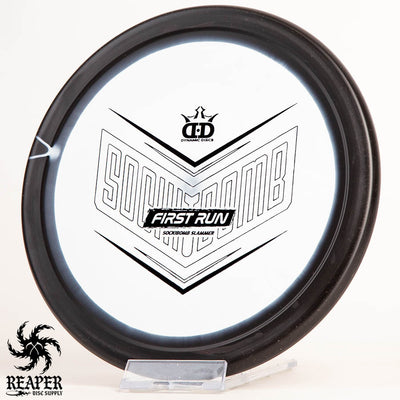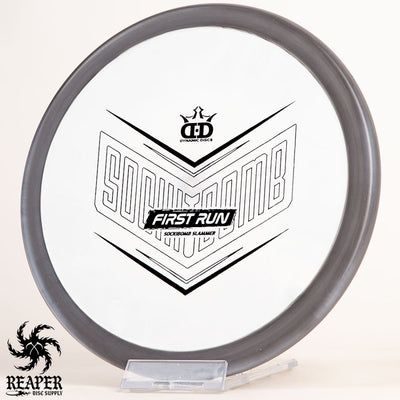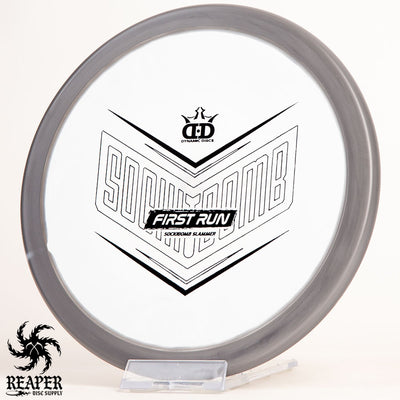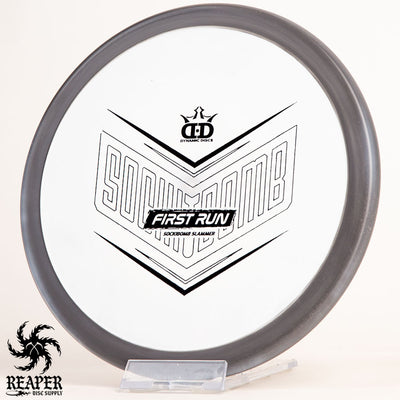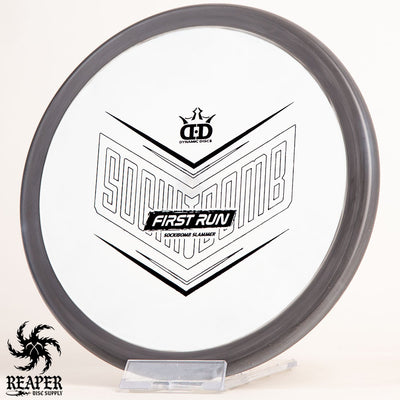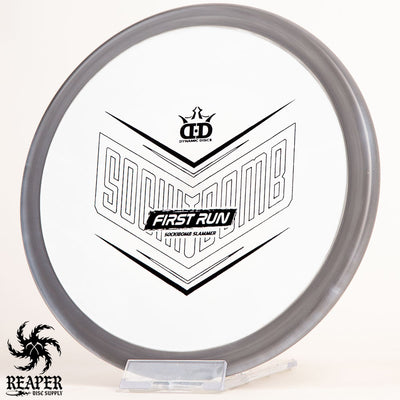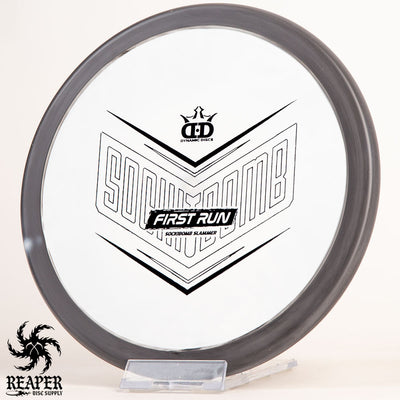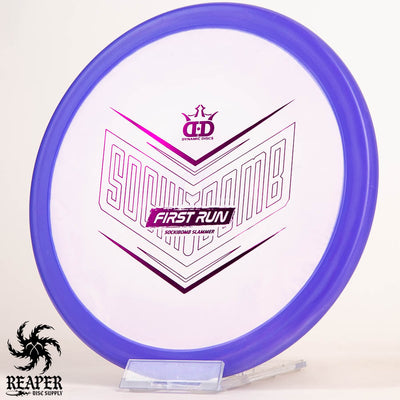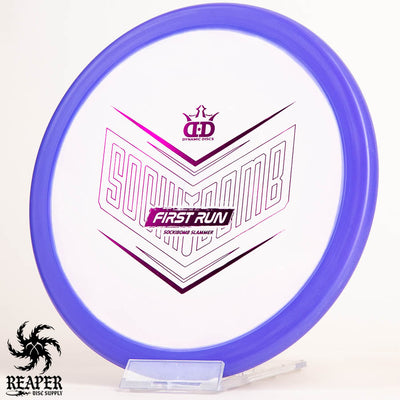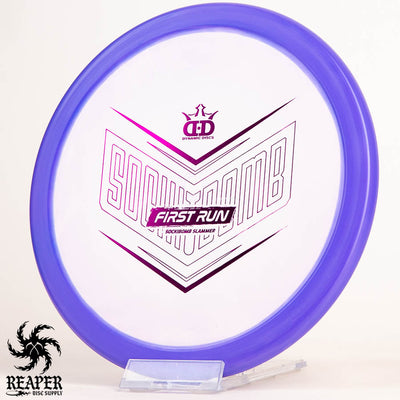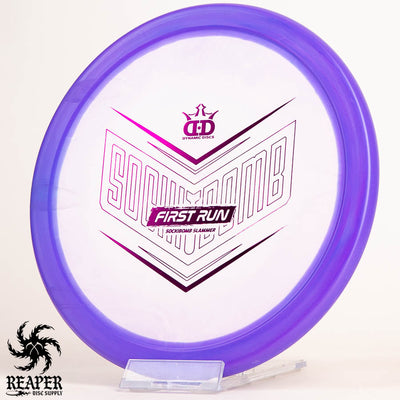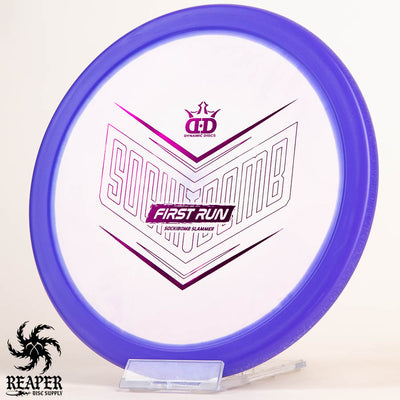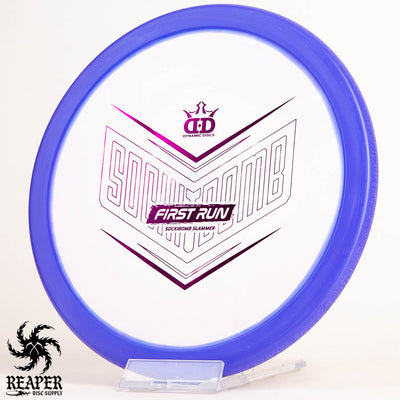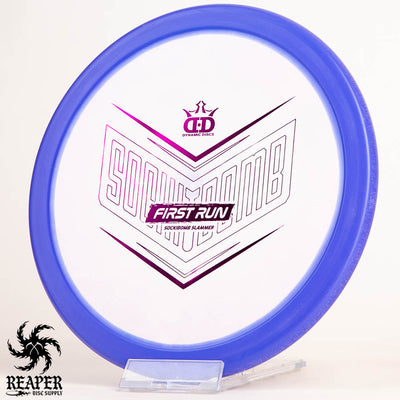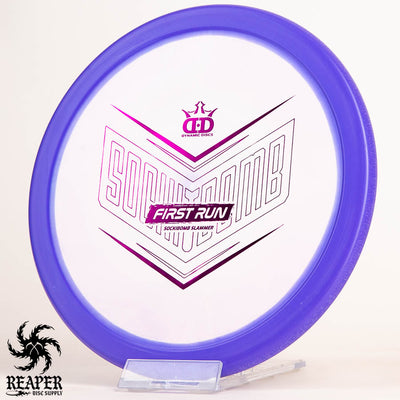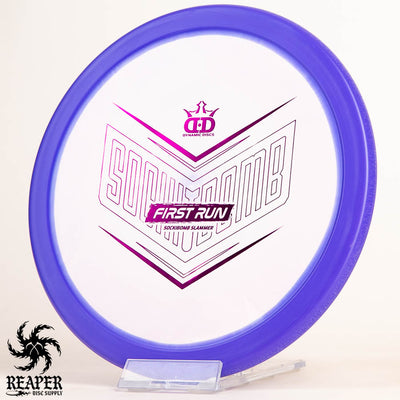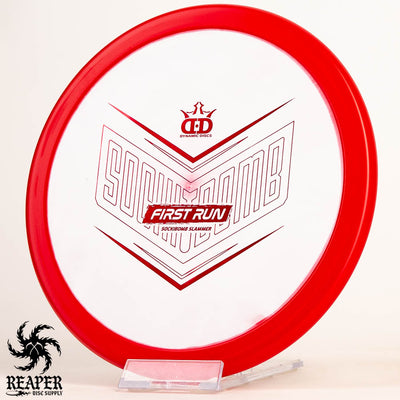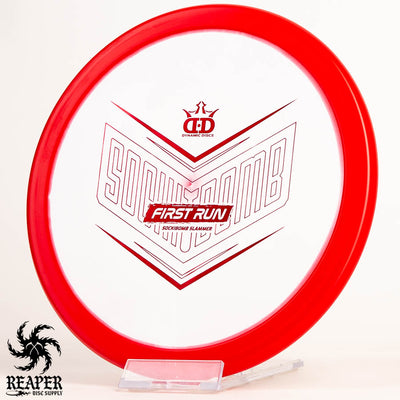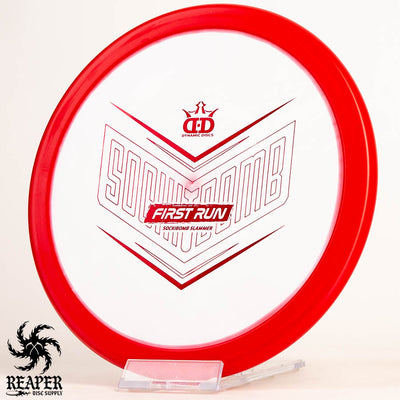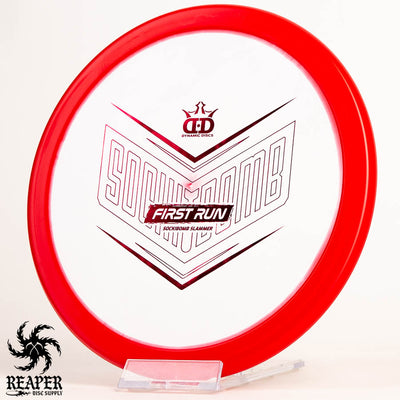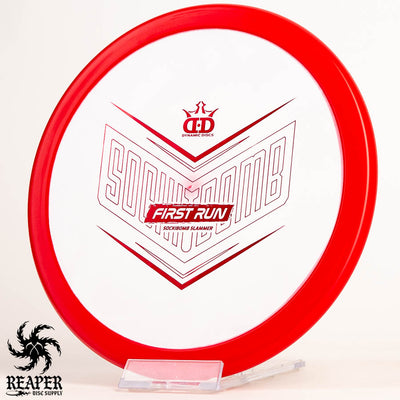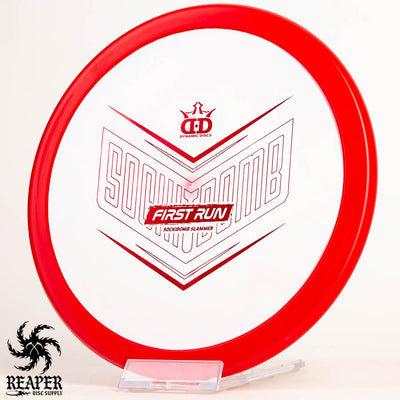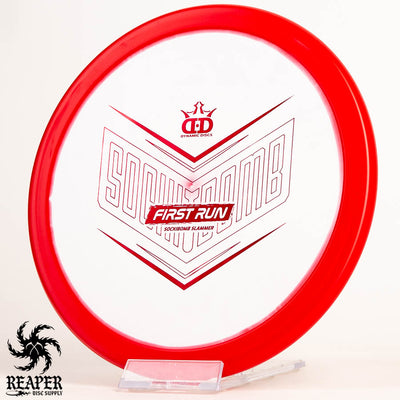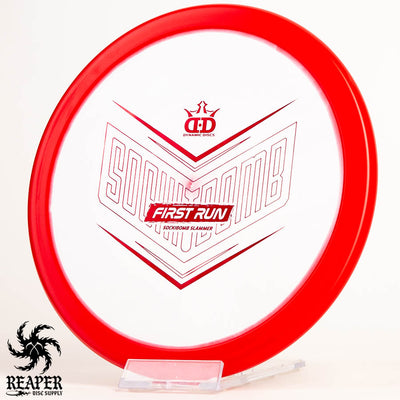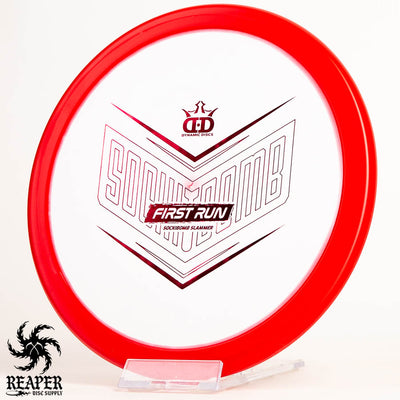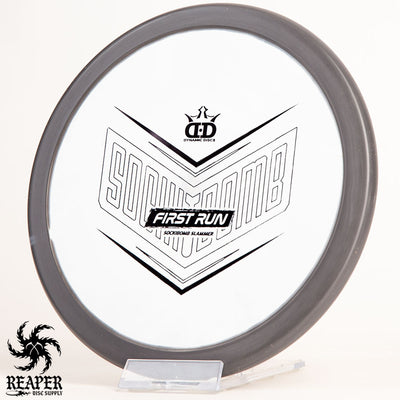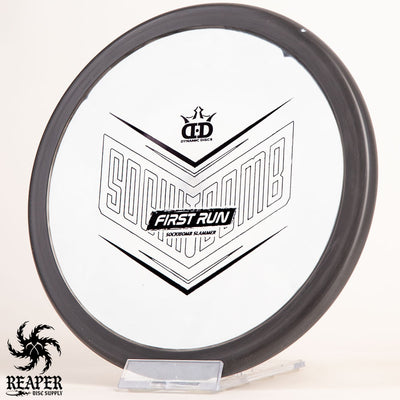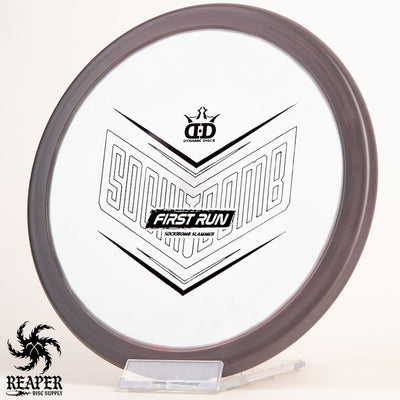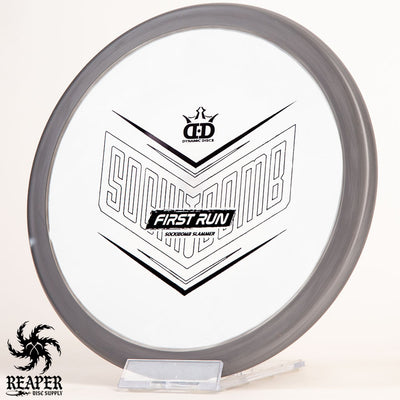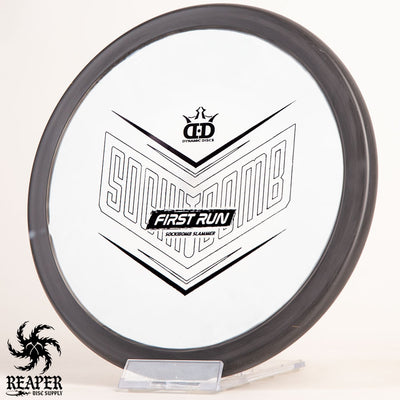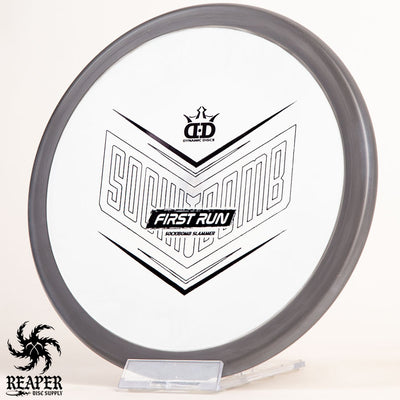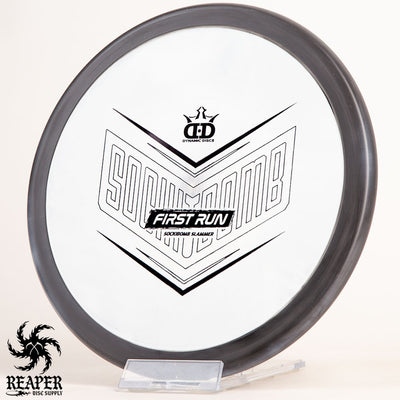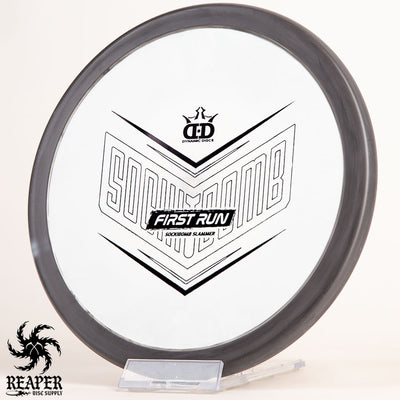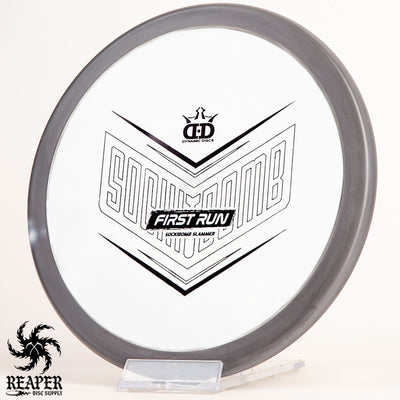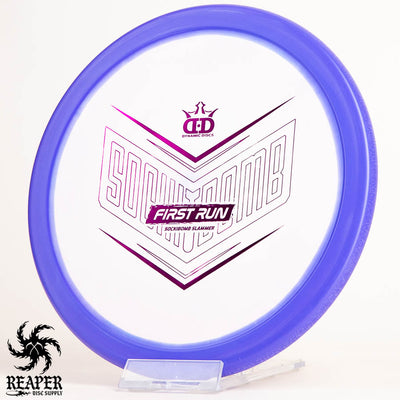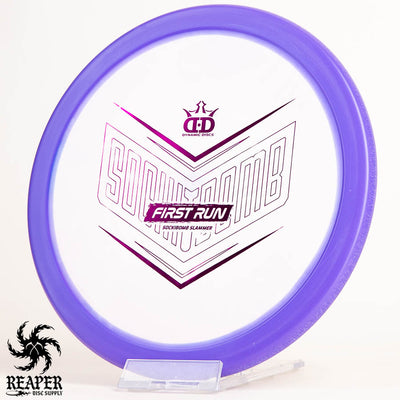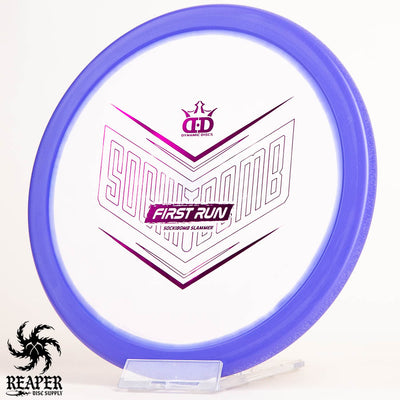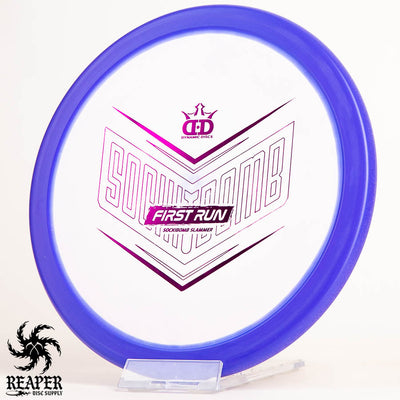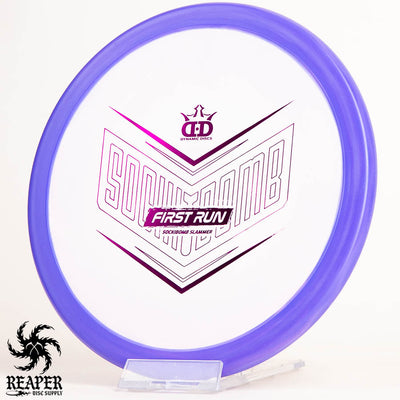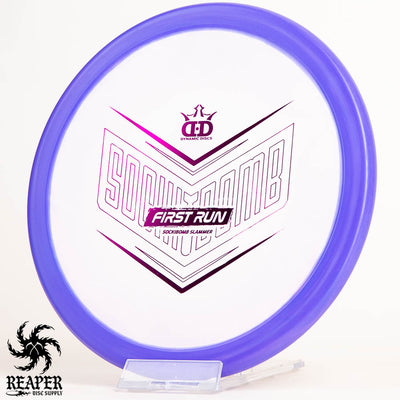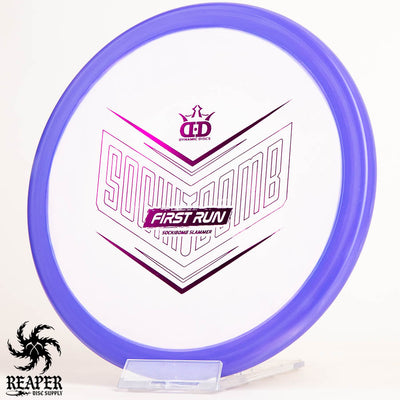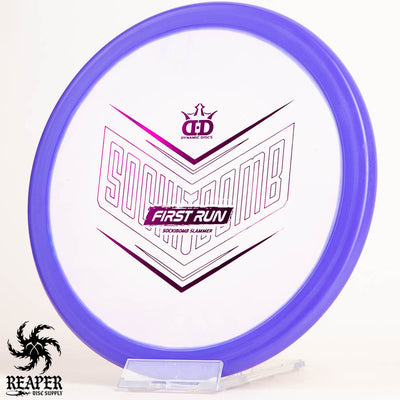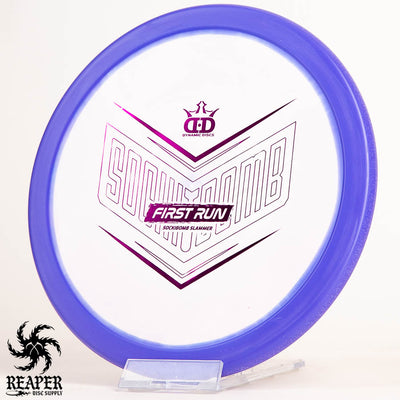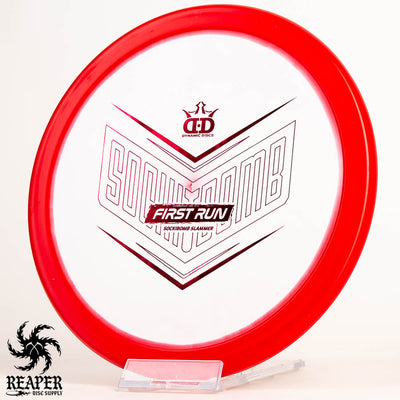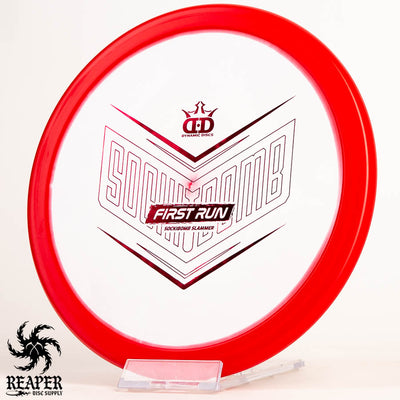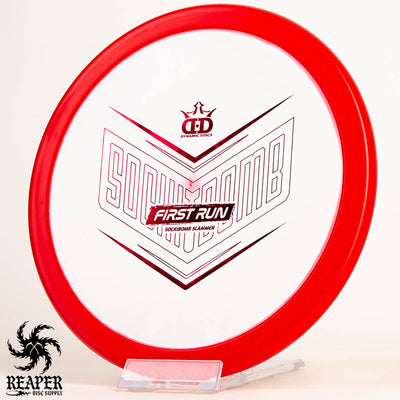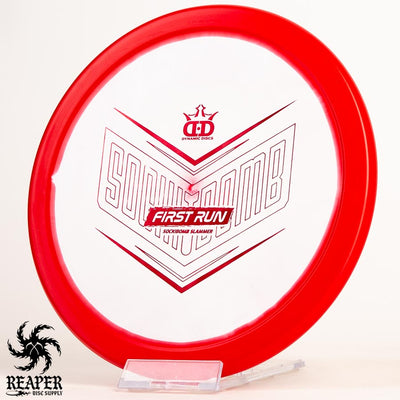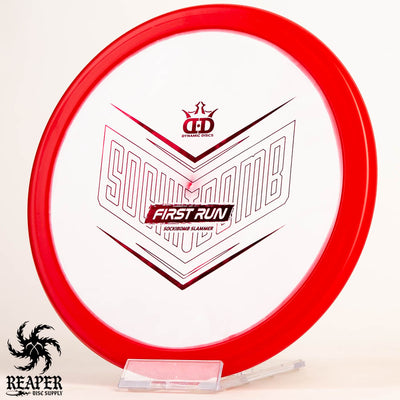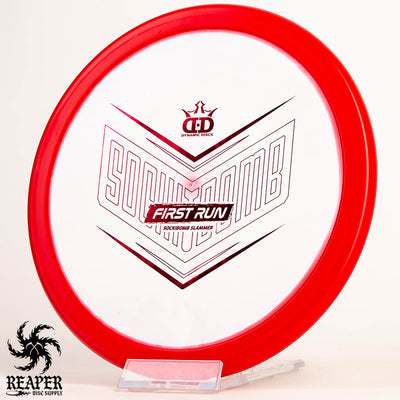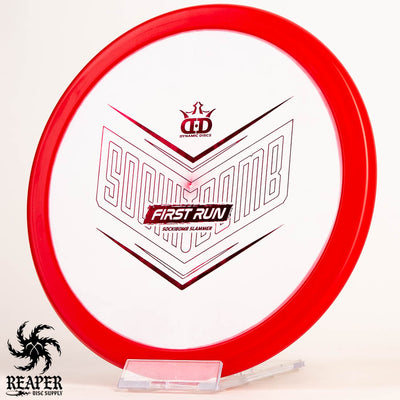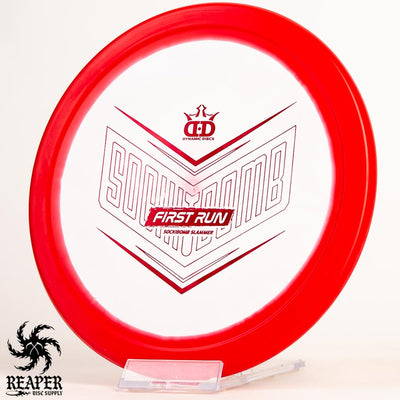 Dynamic Discs Sockibomb Slammer Flight Numbers

Speed

: 3

Glide

: 1

Turn

: 0.5

Fade

: 4
Key Features:
Very overstable

Minimal glide
Deep rim
Grippy plastic
Not beginner-friendly
Commonly used for: Putt & Approach
Stability: Overstable
Experience: Any
Rim: Beadless
PDGA Dimensions & Specs
Height: 

1.9 cm

Rim Depth: 

1.5 cm

Rim Thickness: 

1.2 cm

Diameter: 

21.1 cm

Flexibility: 

9.89 kg

Max Weight: 

175.1 gr
You may also like: Ricky Wysocki Moonshine Harp, Dynamic Discs Sparkle Lucid Justice, Dynamic Discs Sockibomb Felon
The Sockibomb Slammer is an overstable putt & approach disc from Dynamic Discs made for Ricky Wysocki in Classic Supreme Orbit plastic. It provides excellent consistency and is great for intermediate and advanced players, working well for backhand or forehand throws with a reliable hard-fading finish. 
It was created in collaboration with 2x World Champion Ricky Wysocki and is here to improve your approach game. The Sockibomb Slammer is available in Classic Supreme Orbit which combines extremely grippy putting plastic with the two-color Orbit process.
The Slammer is a must-have for Ricky Wysocki fans, or anyone missing a grippy overstable approach disc in their bag!