Dynamic Discs Lucid Sparkle Justice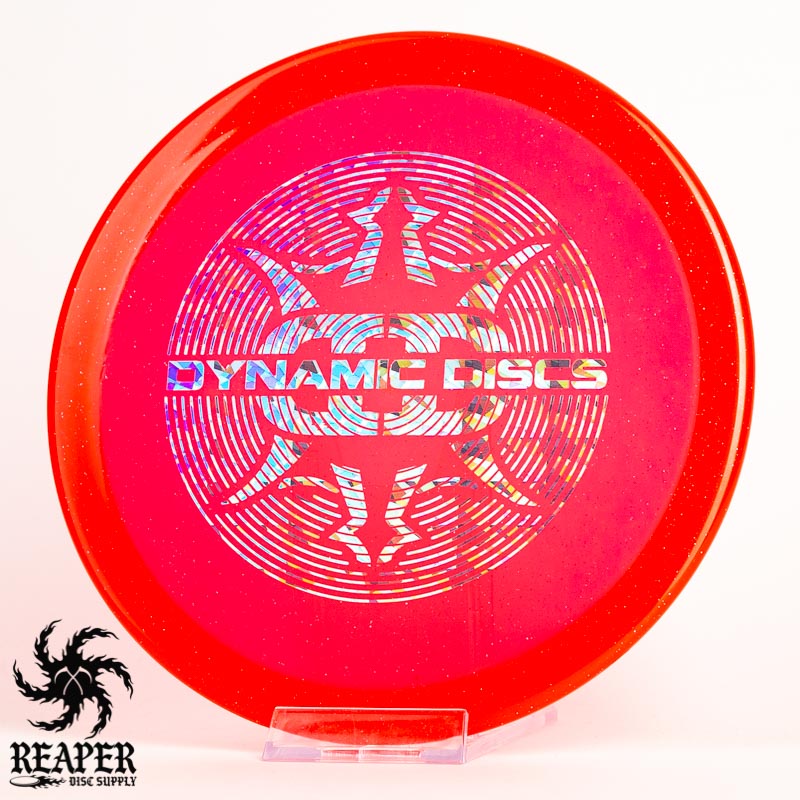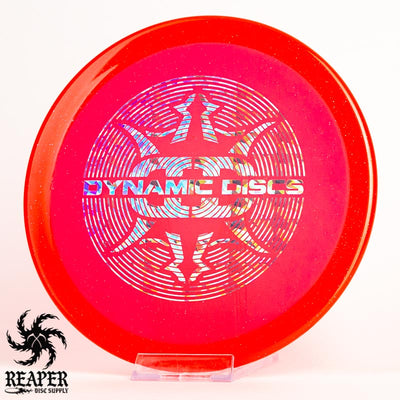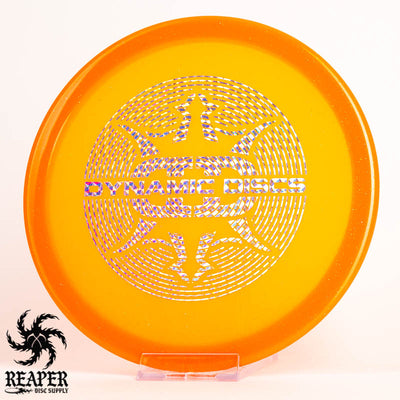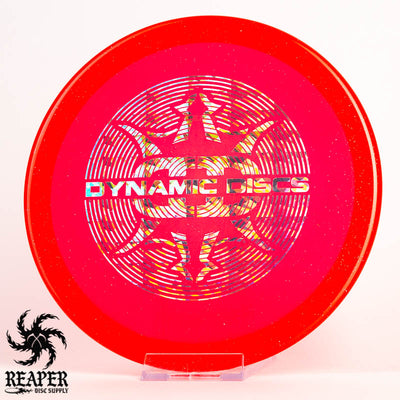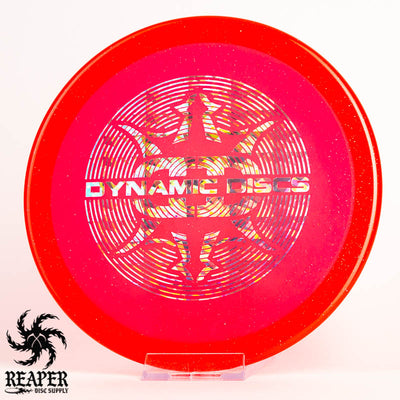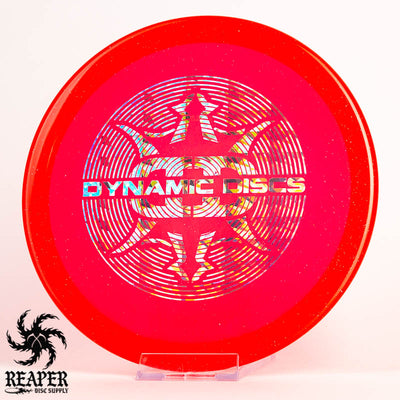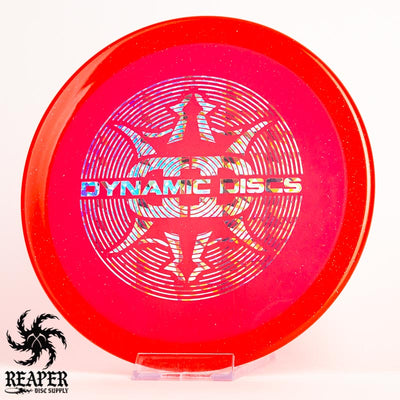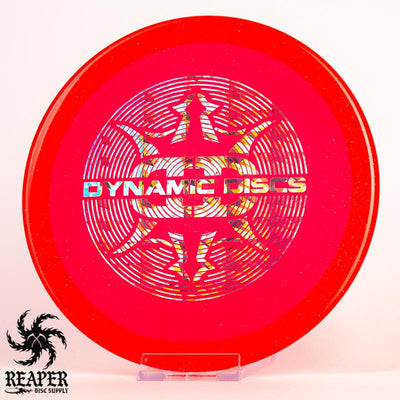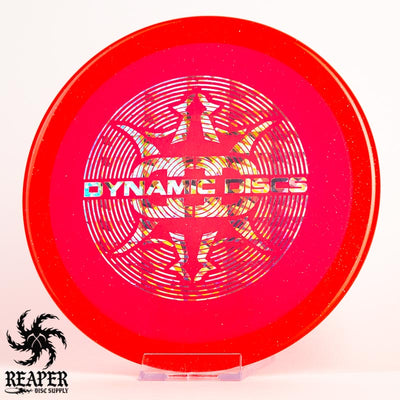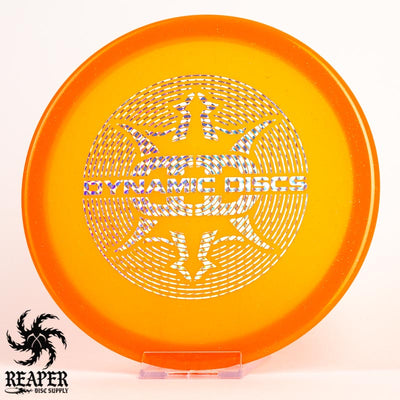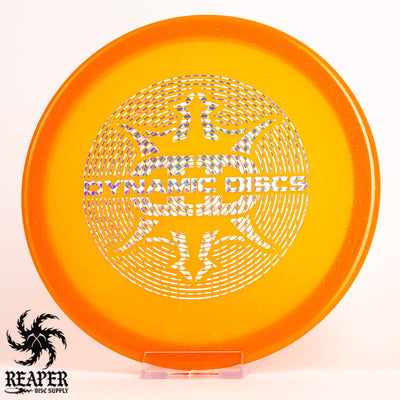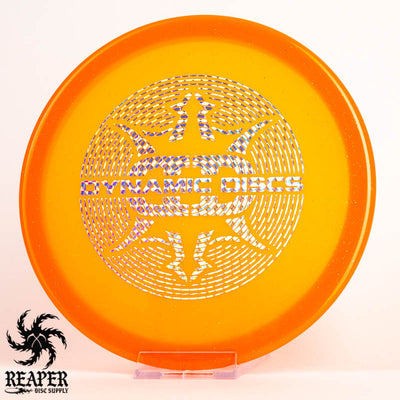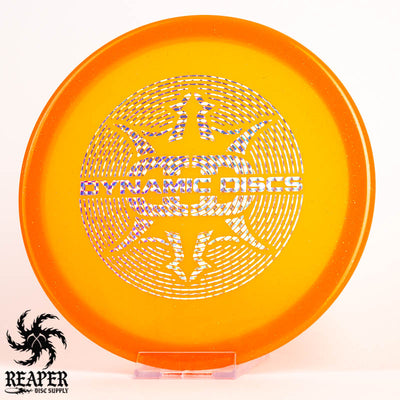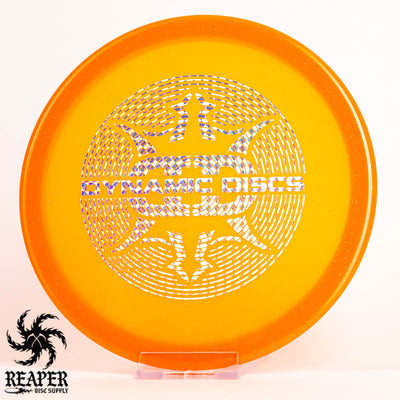 The Dynamic Discs Lucid Sparkle Justice is one of the most overstable midranges you will ever throw.
I'm not exaggerating when I say that the Lucid Sparkle Justice is the most overstable midrange I have ever thrown. It has a positive .5 turn rating and a fade rating of 4. The only way to get this disc to turn over is with the strength of two Ezra Aderholds, and even they would have a hard time doing it.
In case you couldn't tell; the Dynamic Discs Justice is a utility midrange that is made for extreme wind, short midrange lines that dogleg to the left, and for getting around obstacles. If there is a bush in the way of your shot you can throw this disc with some hyzer and it will practically do a 180.
And I think it goes without saying that you can throw this bad boy as fast and hard as you want. The Justice has never even heard the word torque because it has never encountered it in the wild.
It is also great for skip shots and forehand rollers that you need to turn to the right.
If you are a glutton for punishment like I am check out these other meathook options:
Discraft ESP Malta, Discraft Z-Swirl Talon, Discmania Soft Exo Tactic, Innova Metal Flake Max
 Dynamic Discs Lucid Sparkle Justice Flight Numbers
Speed

: 5

Glide

: 1

Turn

: .5

Fade

: 4
Commonly used for: Extreme wind, utility shots
Stability: Extremely overstable
Experience: Advanced
Rim: Beaded, average depth
Dimensions & Specs
Height

: 1.7 cm

Rim Depth

: 1.3 cm

Rim Thickness

: 1.5 cm

Diameter

: 21.3 cm

Flexibility

: 8.96 kg

Max Weight:

 176.8 gr