Dynamic Discs Fuzion Orbit Felon (Ricky Wysocki Sockibomb)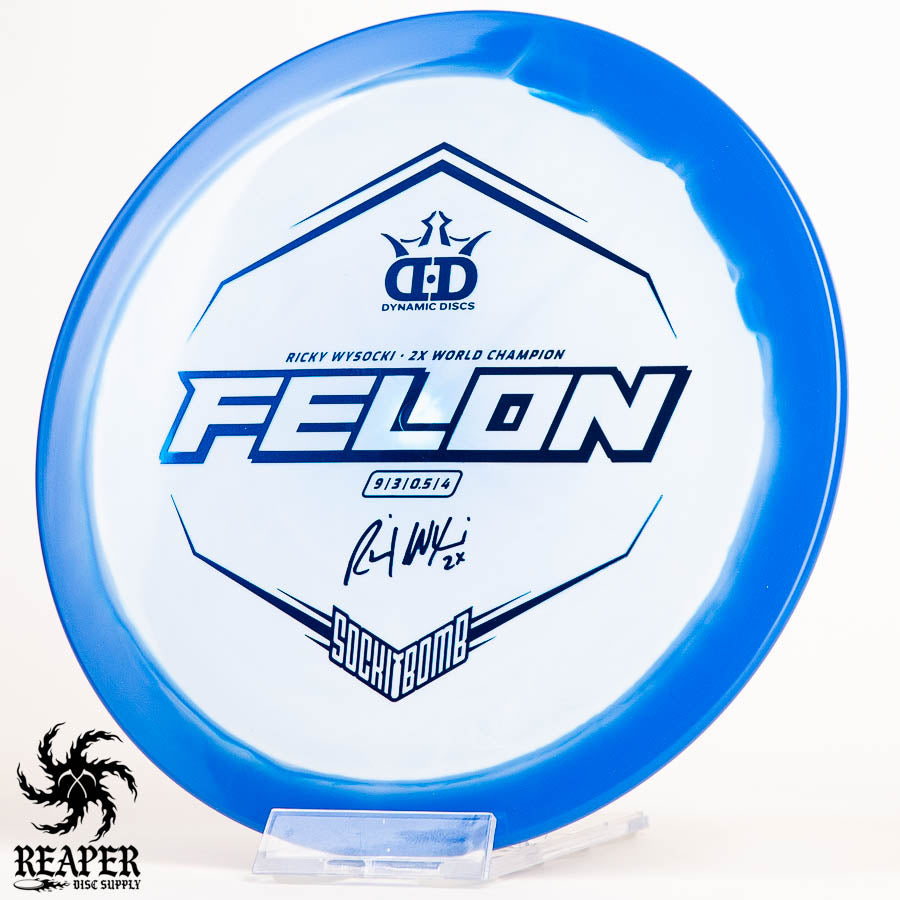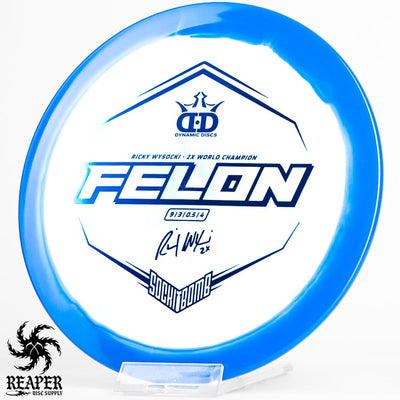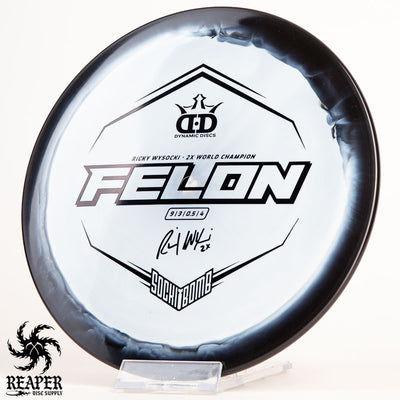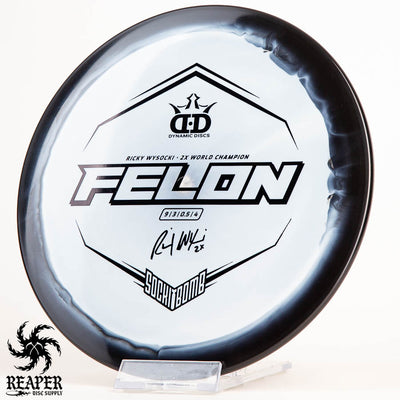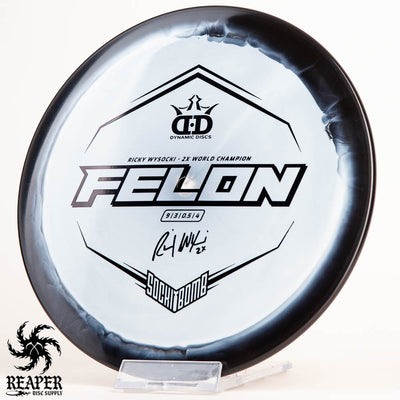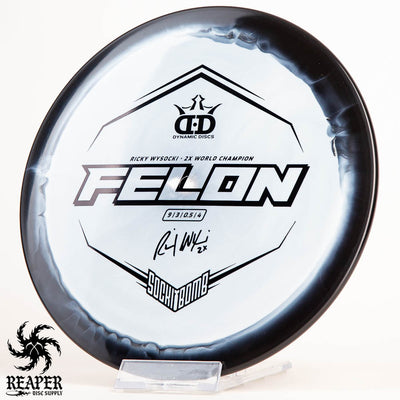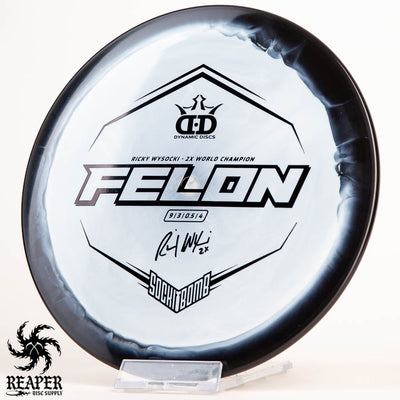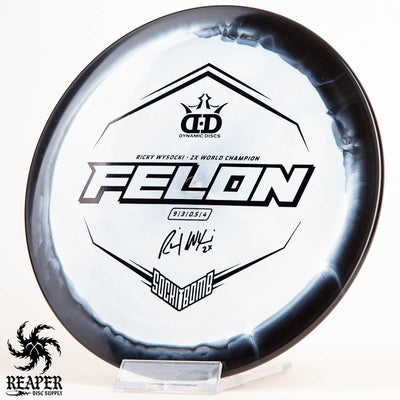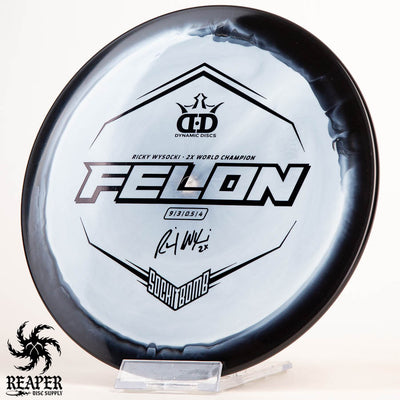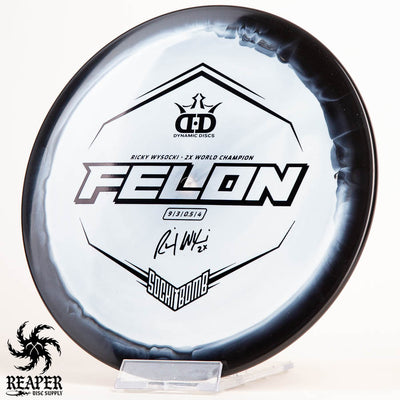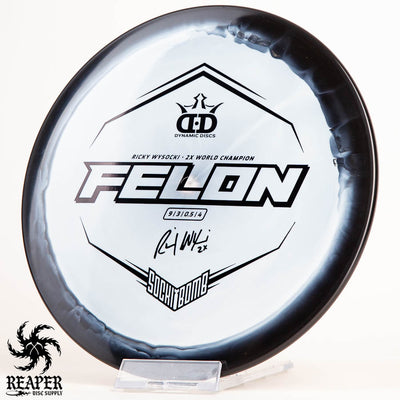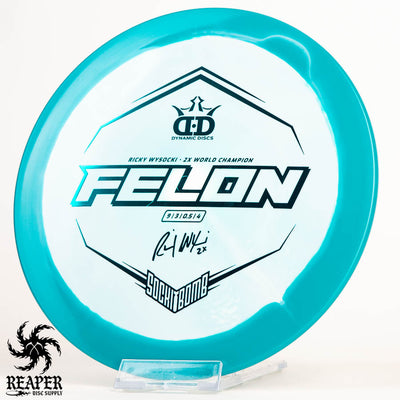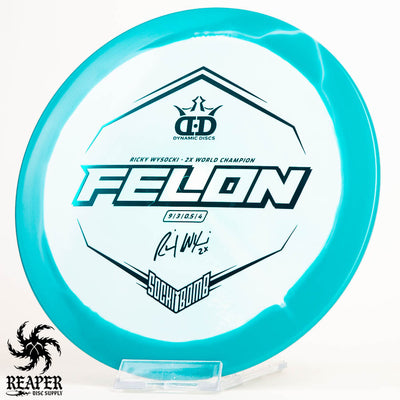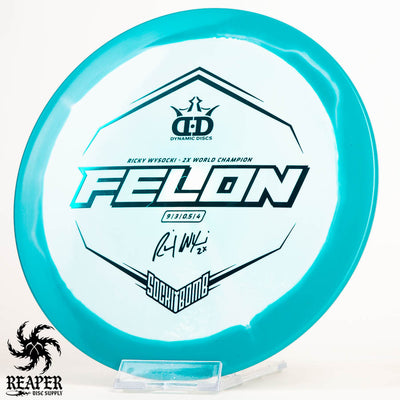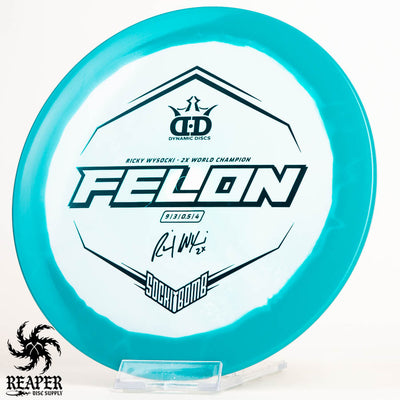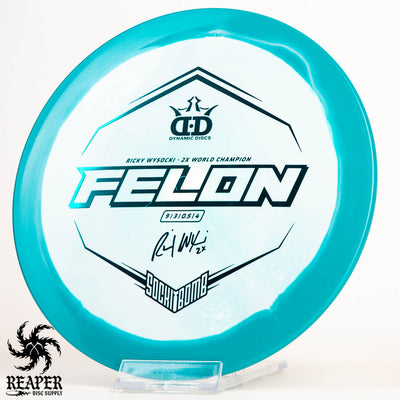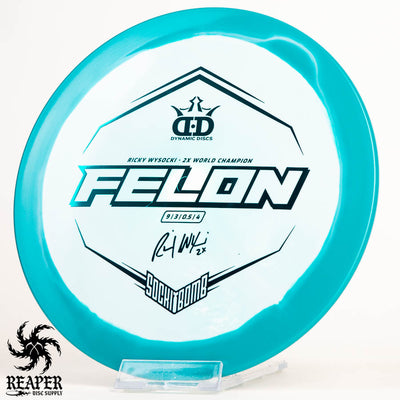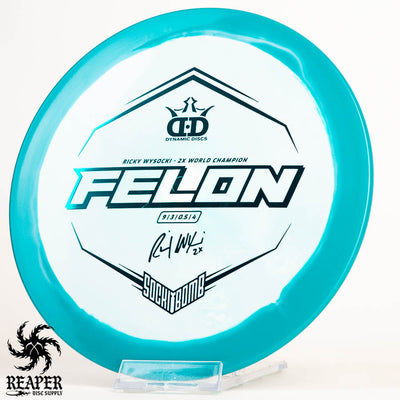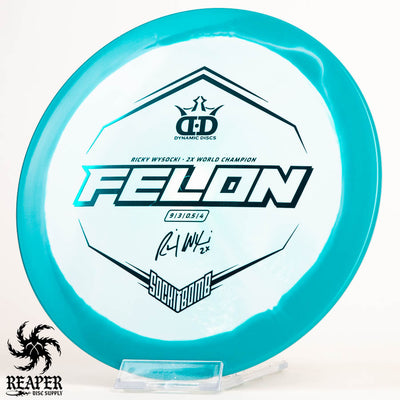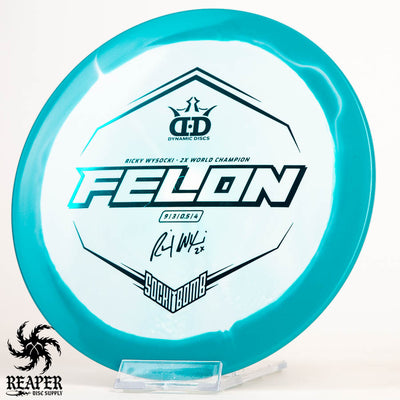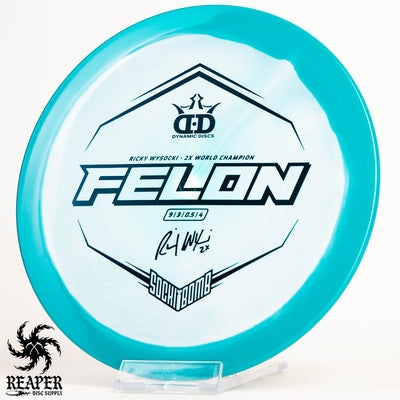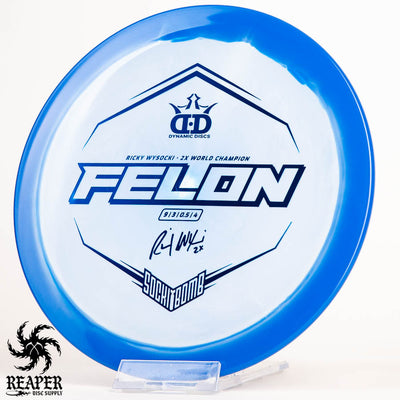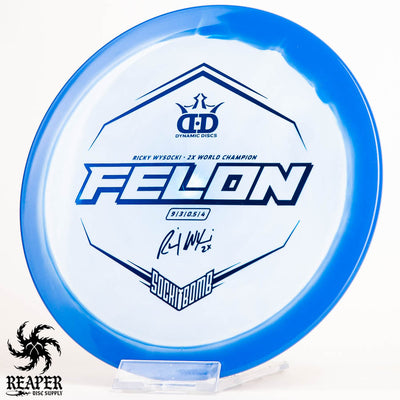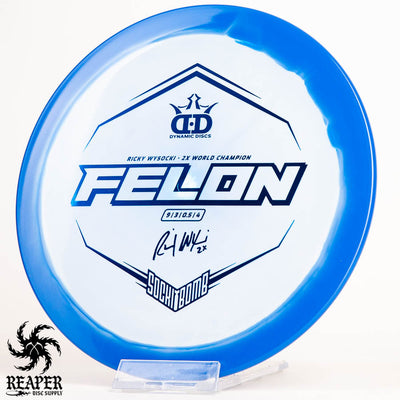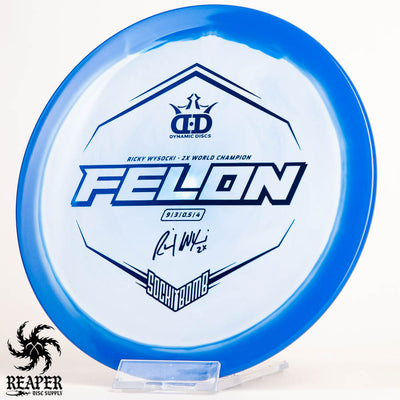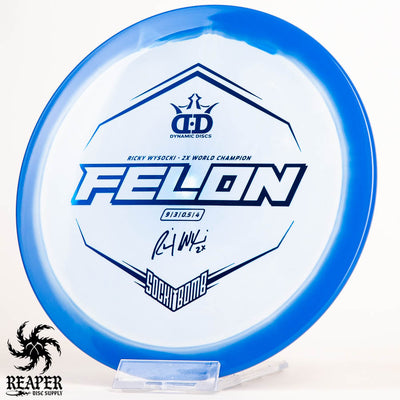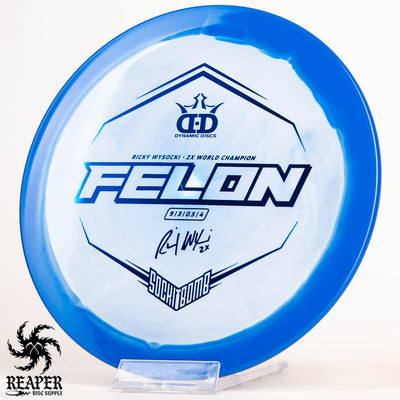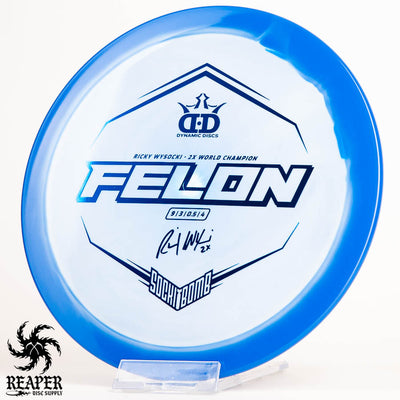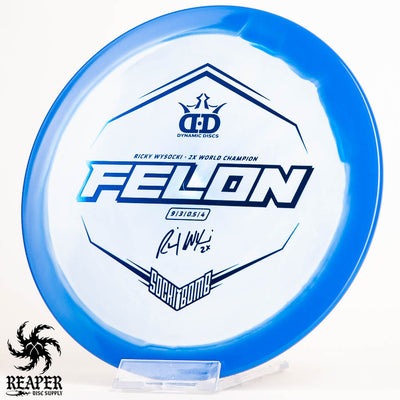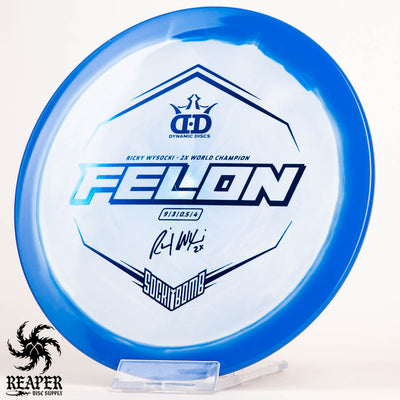 Dynamic Discs Felon Flight Numbers

Speed

: 9

Glide

: 3

Turn

: 0.5

Fade

: 4
Commonly used for: Distance Driver
Stability: Overstable
Experience: Advanced
PDGA Dimensions & Specs
Height: 

1.8 cm

Rim Depth: 

1.1 cm

Rim Thickness: 

2.0 cm

Diameter: 

21.2 cm

Flexibility: 

9.30 kg

Max Weight: 176.0 gr

You may also like: 
The Dynamic Discs Sockibomb Felon is an overstable driver designed for Ricky Wysocki in beautiful Fuzion Orbit plastic.
The Felon is a 9-speed overstable distance driver that offers a little more glide and less turn than most other beefy drivers. This disc has an ever-so-slight amount of dome to allow for more glide than the flight numbers would suggest. It is also extremely torque resistant which makes it a great option for forehand drives as well.
The Fuzion Orbit plastic is grippy, super durable, and beats in very slowly; maintaining its stability for a long time. The Felon is an extremely reliable forehand disc with a consistent flight that ends in a hard fade and skip every time.
Overall, the Ricky Wysocki Felon is a great disc for anyone looking for an incredibly overstable fairway driver that you can count on performing the same every time you throw it.