Dynamic Discs Fuzion Orbit Escape (Kona Panis Tour Series)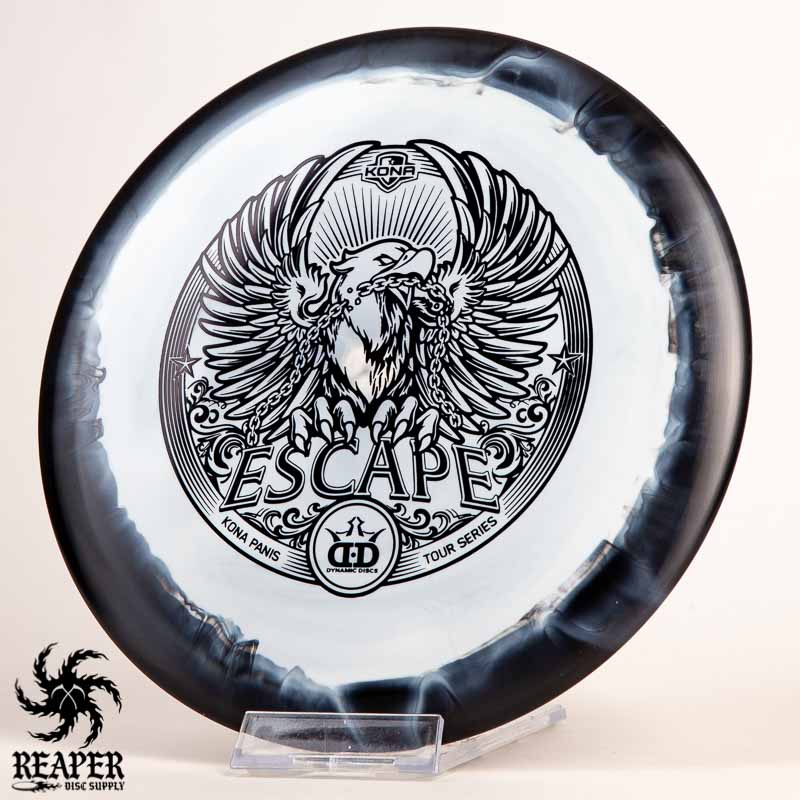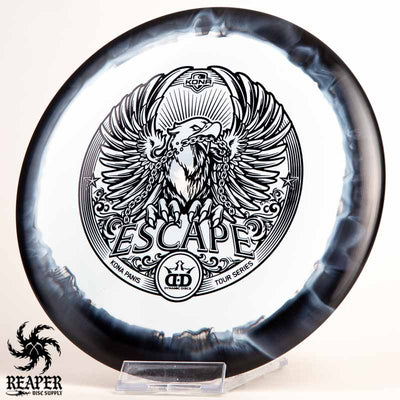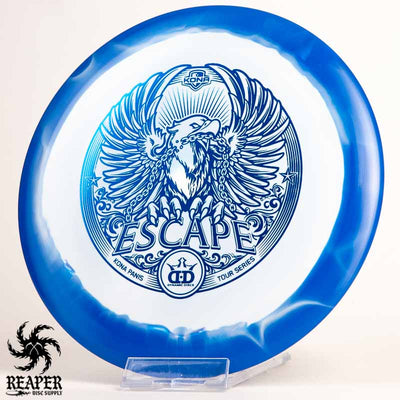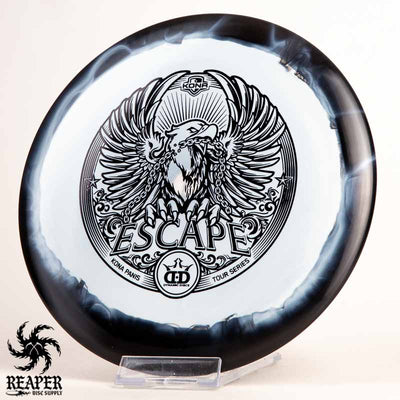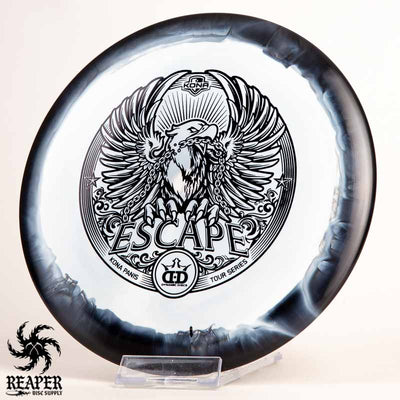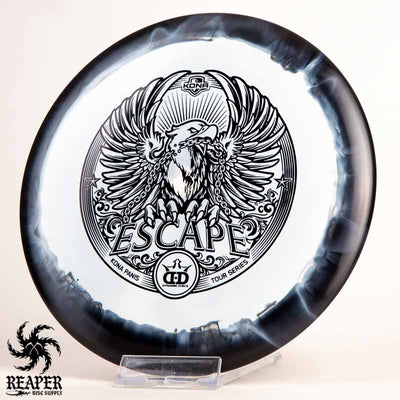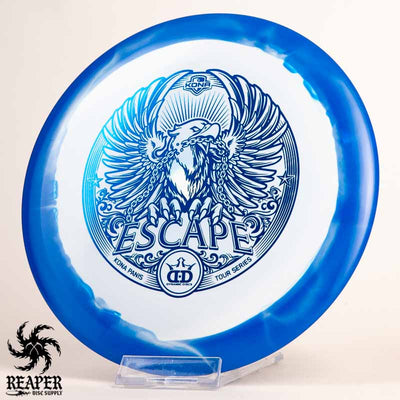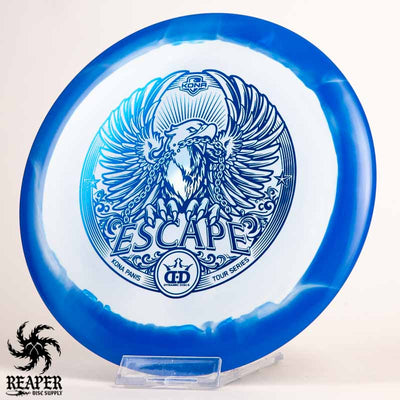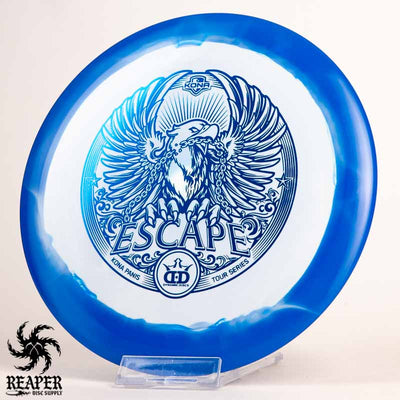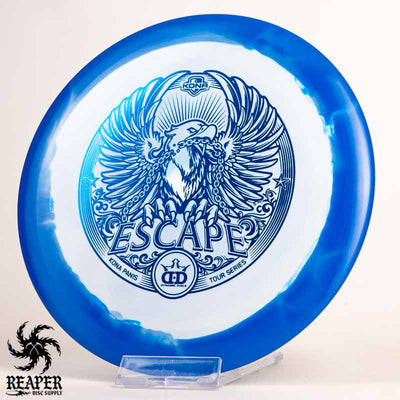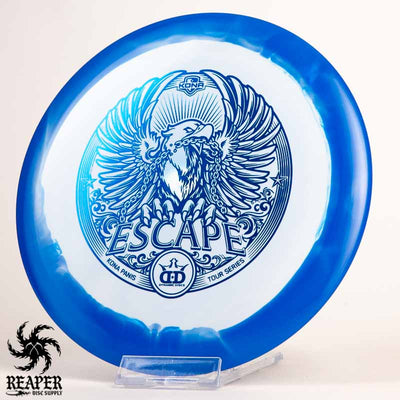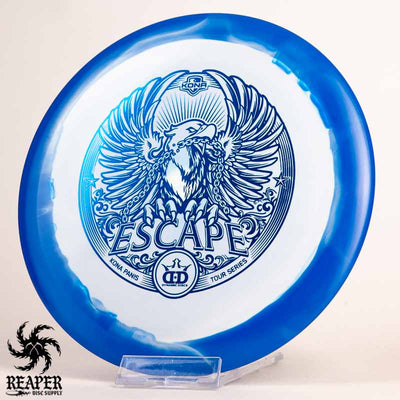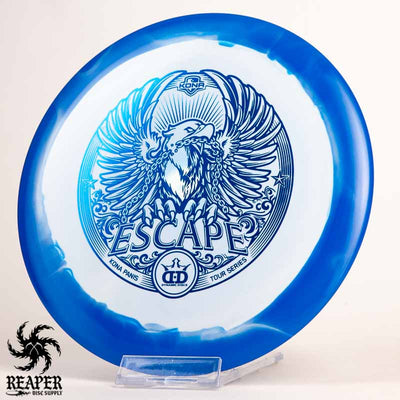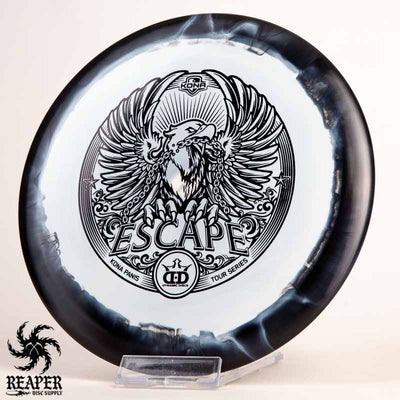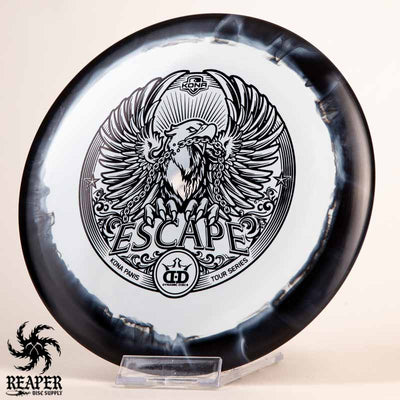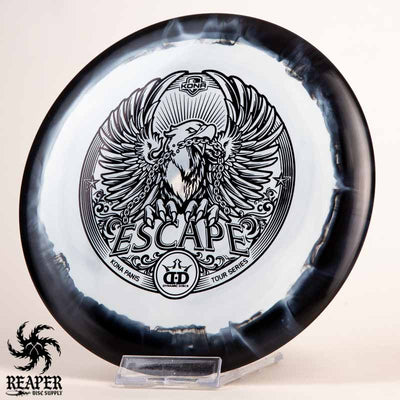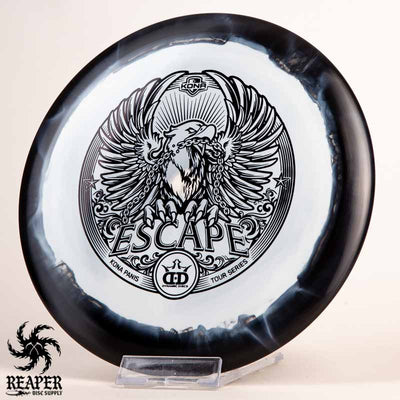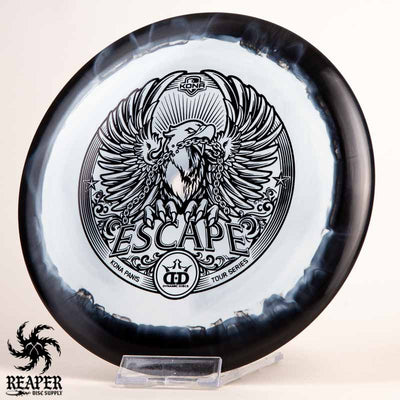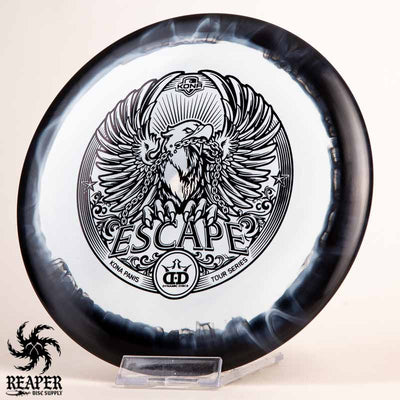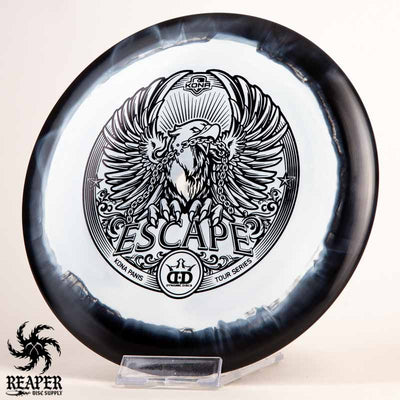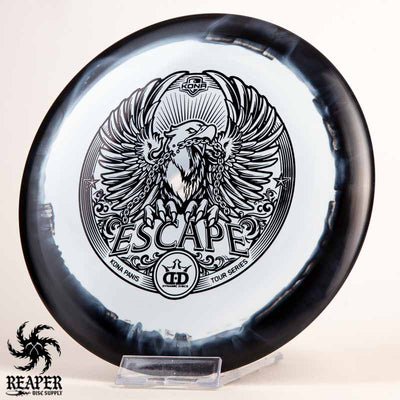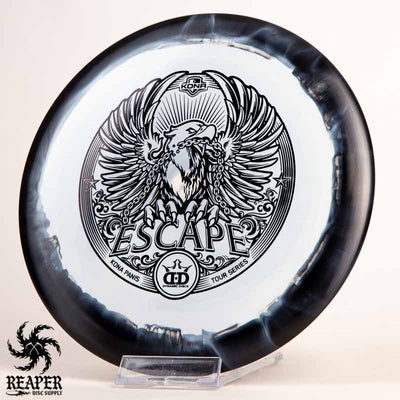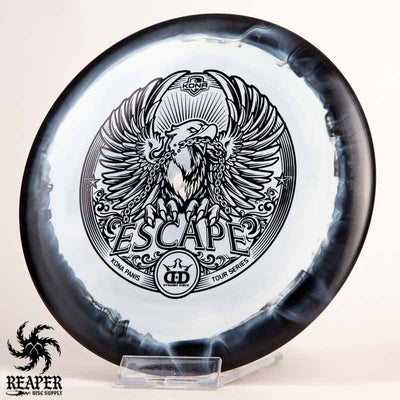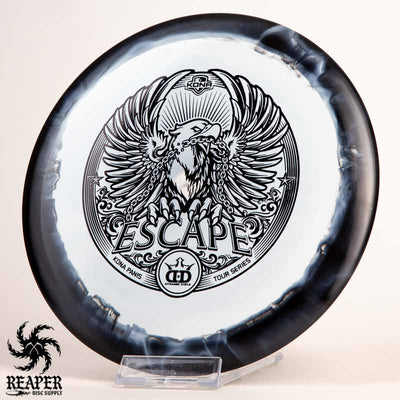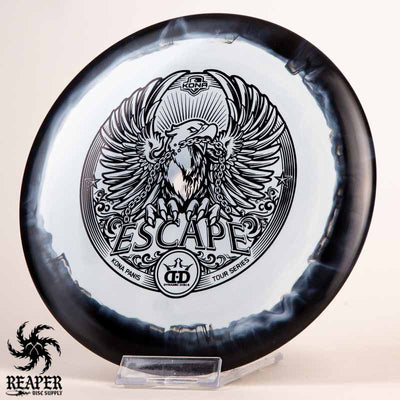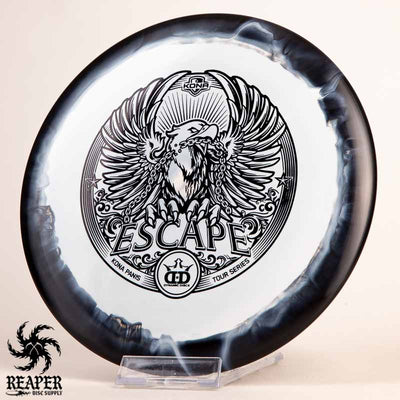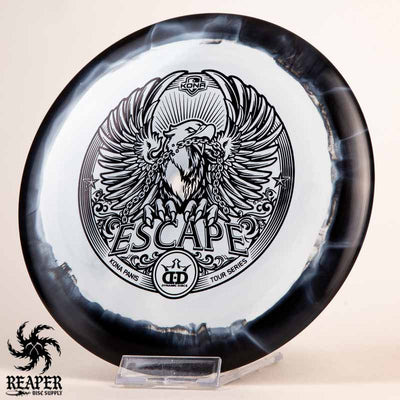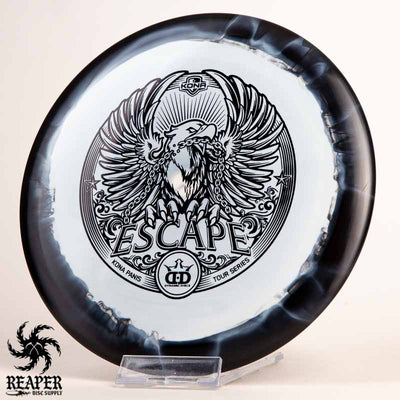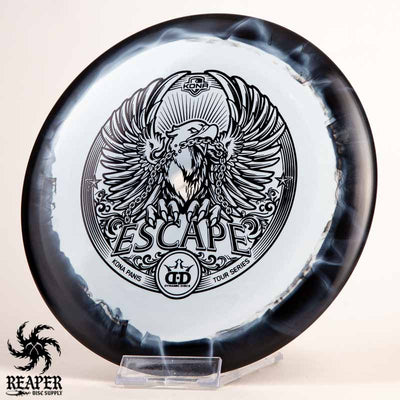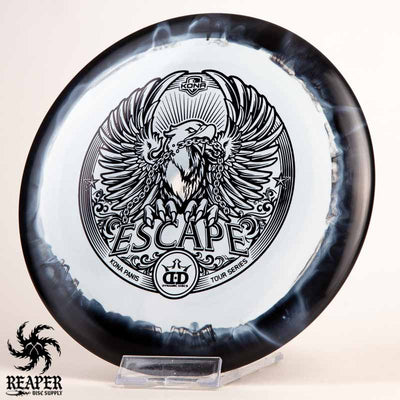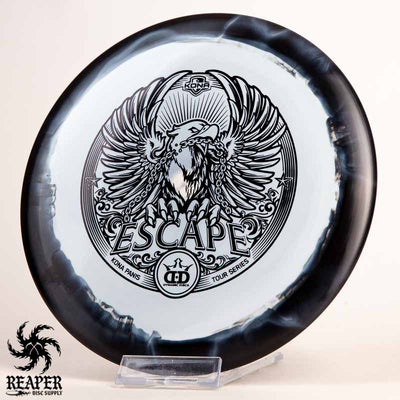 These Dynamic Discs Fuzion Orbit Kona Panis Tour Series Escapes are made with highly grippy plastic and have a sweet eagle stamp! Dynamic Disc's Fuzion Orbit plastic has a gorgeous halo effect and is extremely grippy with a decent amount of tackiness.
The Fuzion Orbit Escape is a straight flying driver with a ton of glide. Great for players of any skill level who need a control/distance driver that will fly far and have a moderate amount of fade at the end of the flight. This disc is very beginner-friendly since it doesn't require much power to throw it, and works great for most lines. 
The Kona Panis Escape is also great for rollers and can easily be used for backhand or forehand throws.
More stable 9-speed drivers: MVP Intertia Neutron, Innova Halo Star Valkyrie, Axiom Insanity Proton.
Fuzion Orbit Escape Flight Numbers
Speed

: 9

Glide

: 5

Turn

: -1

Fade

: 2
Commonly used for: Controlled drives
Stability: Stable
Experience: Any
Dimensions & Specs
Height

: 2 cm

Rim Depth

: 1.1 cm

Rim Thickness

: 2 cm

Diameter

: 21.1 cm

Flexibility

: 10.32 kg

Max Weight:

 175.1