Dynamic Discs Lucid Maverick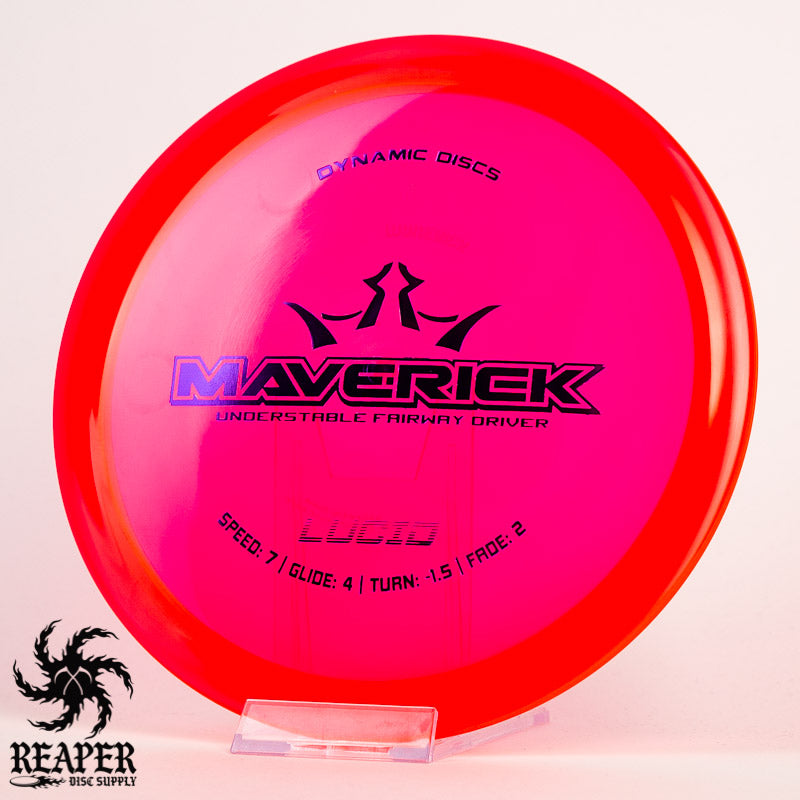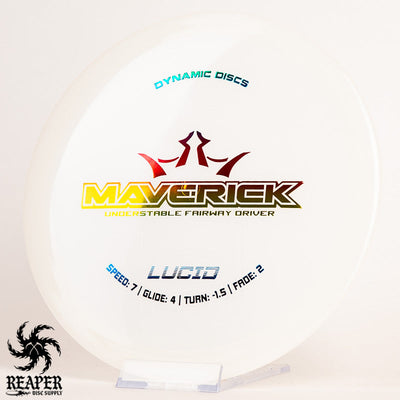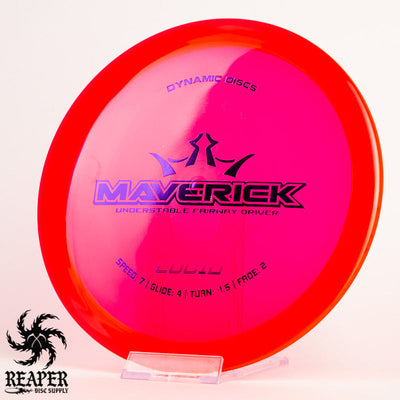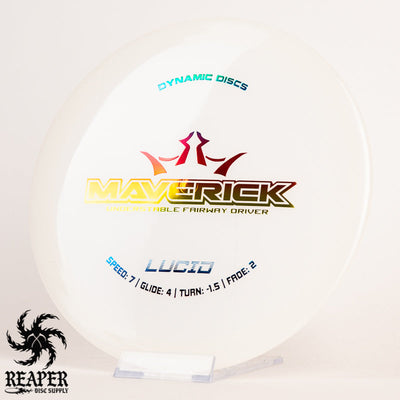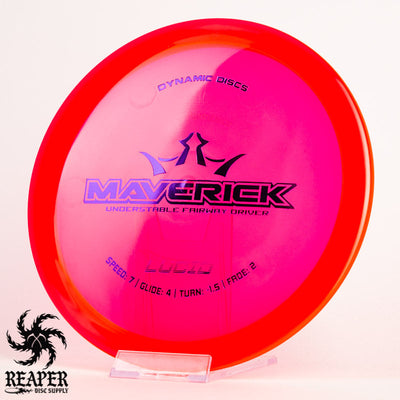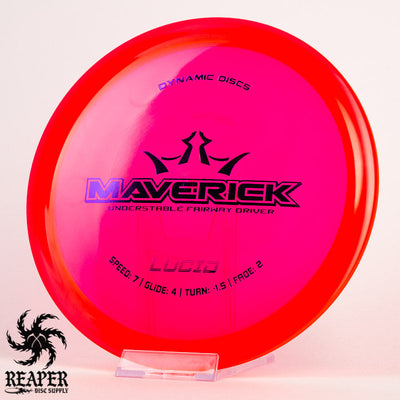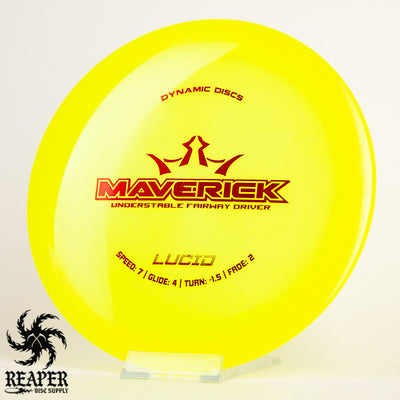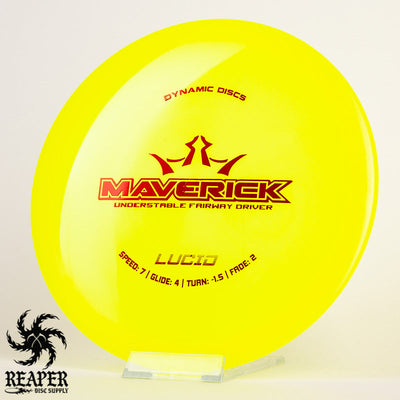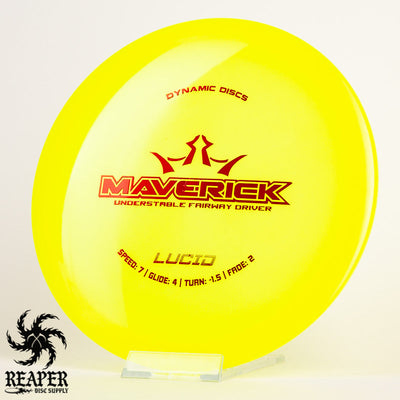 The Dynamic Discs Lucid Maverick is a stable disc golf fairway driver that is fantastic for players of all skill levels.
The Lucid Maverick is a thin-rimmed and shallow driver that is very comfortable to grip and provides a ton of control. It feels very natural to grip for forehand shots and the stability makes it really easy to shape a variety of lines.
More plastics here: Dynamic Discs Maverick
The flight of this disc is basically like Innova's Star Leopard on steroids. It is a very straight-flying driver that will basically hold any line you put it on. I love it for tunnel shots in the woods, hyzer flip shops, and anhyzer-holding turnover lines.
The Dynamic Discs Lucid Maverick is a versatile stable fairway driver that will make a great addition to your bag.
Dynamic Discs Lucid Maverick Flight Numbers
Speed

: 7

Glide

: 5

Turn

: -1.5

Fade

: 2
Commonly used for: Controlled drives
Stability: Stable
Experience: Any
Dimensions & Specs
Height

: 176 gr

Rim Depth

: 1.1 cm

Rim Thickness

: 1.7 cm

Diameter

: 21.2 cm

Flexibility

: 9.53

Max Weight:

 176 gr