Dynamic Discs Lucid Air Vandal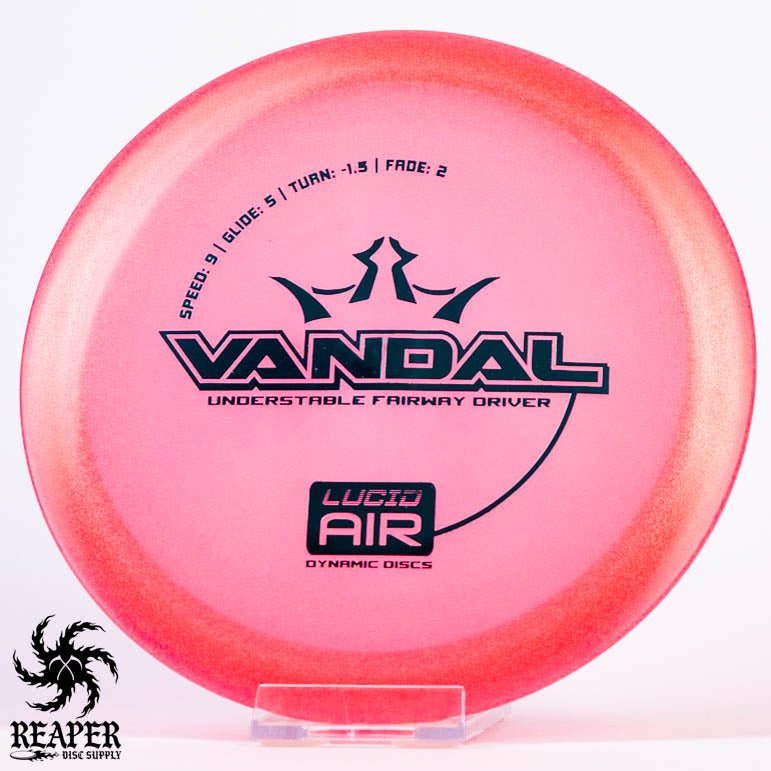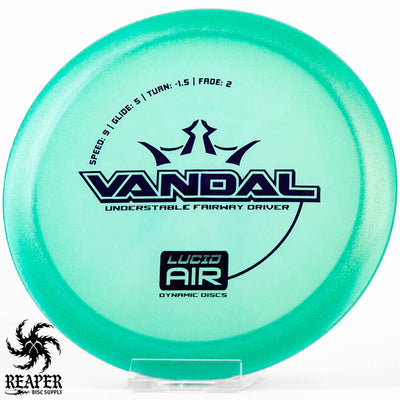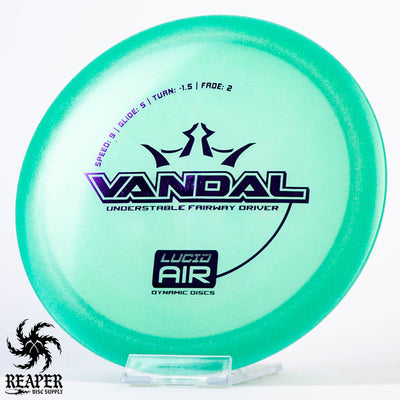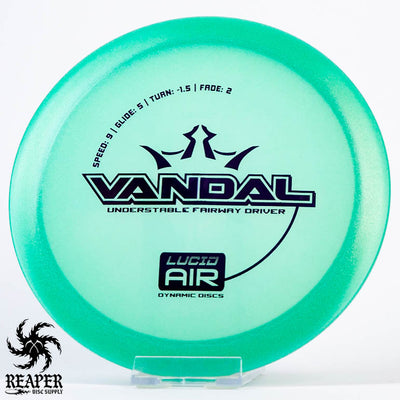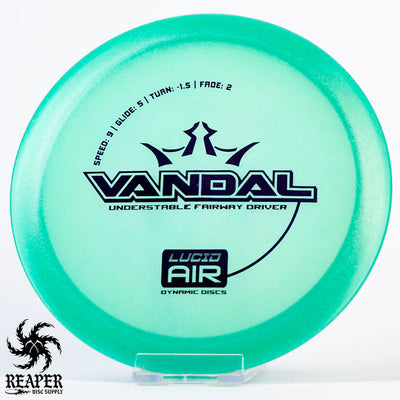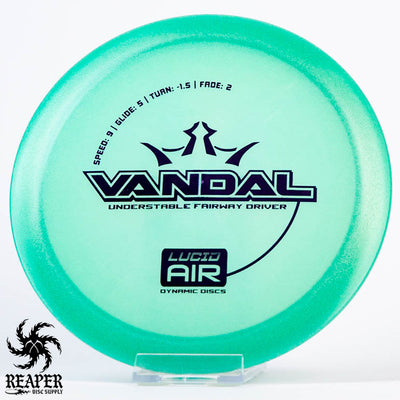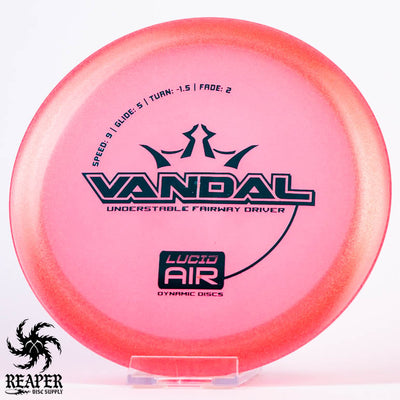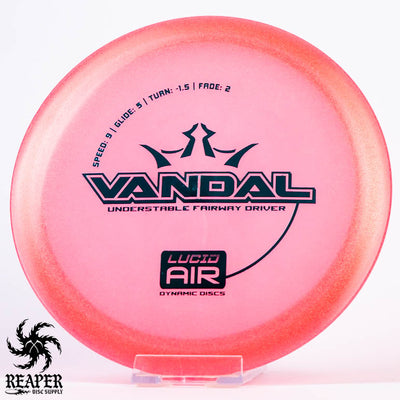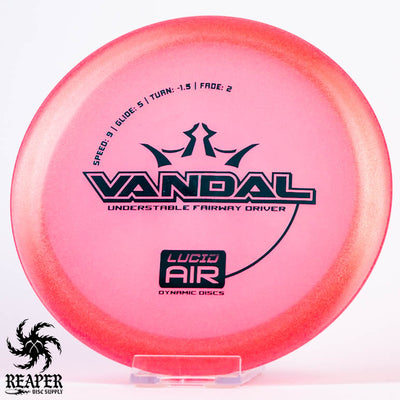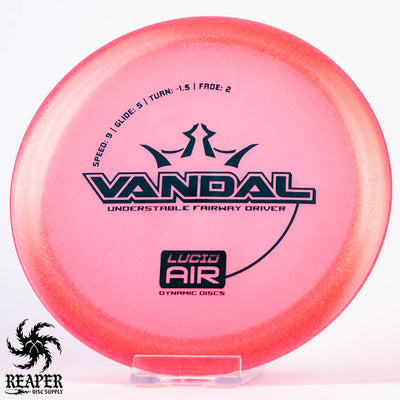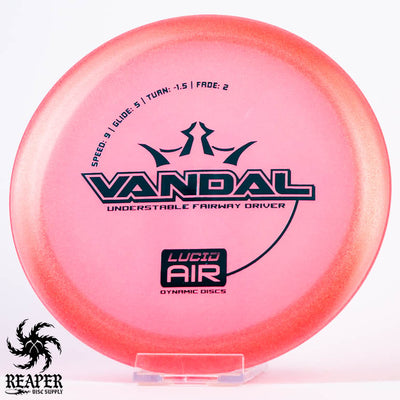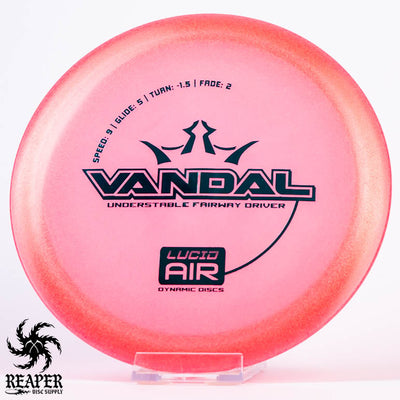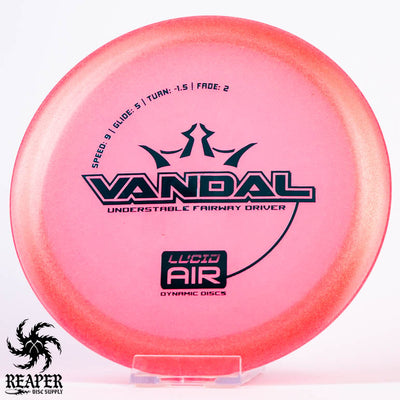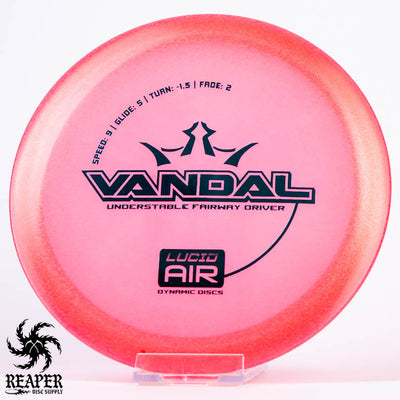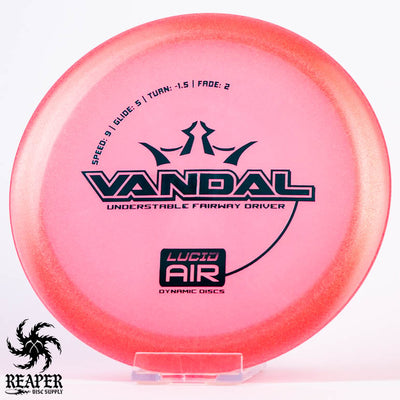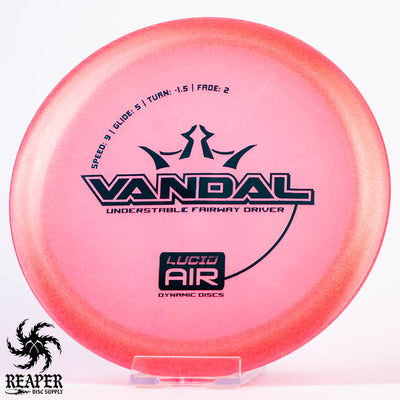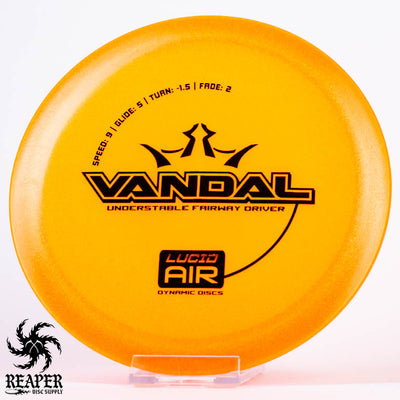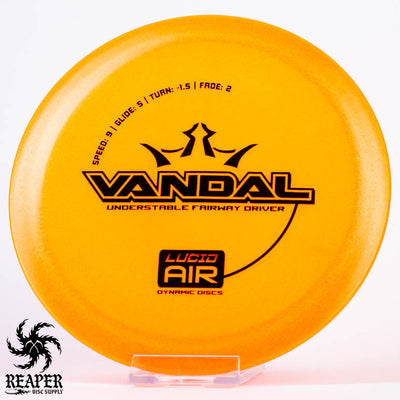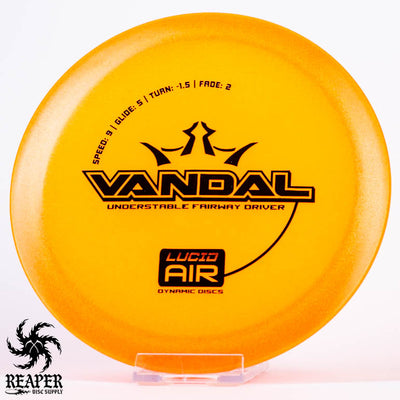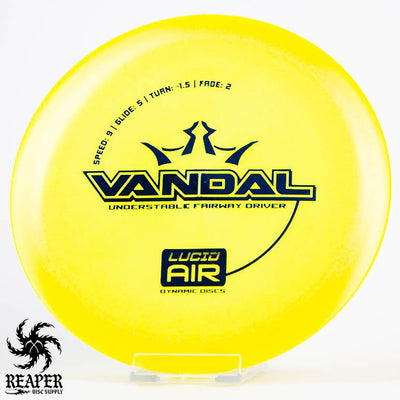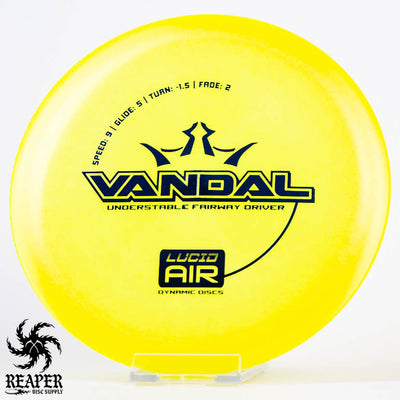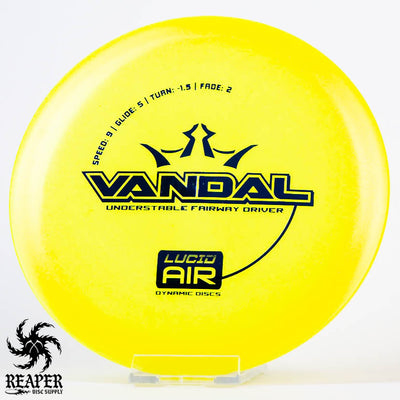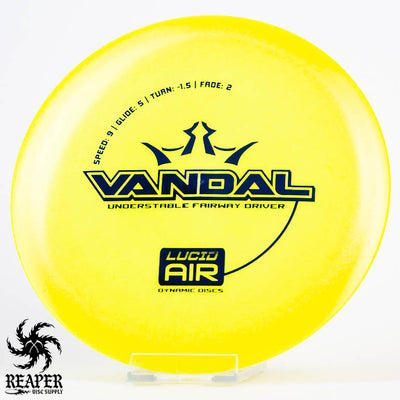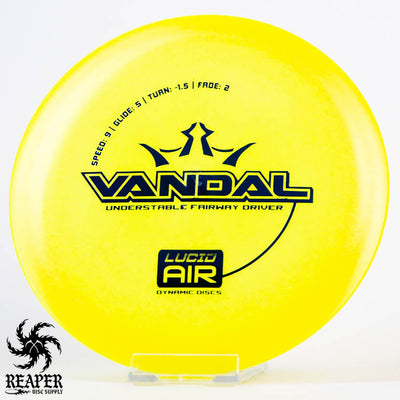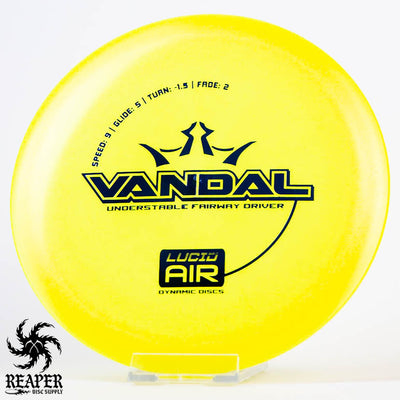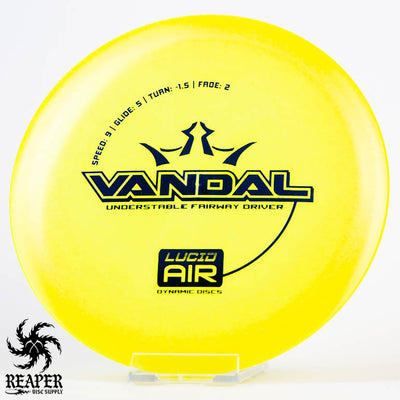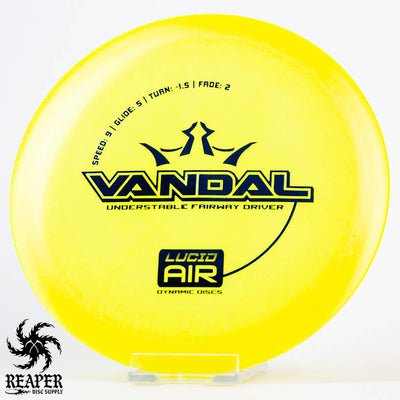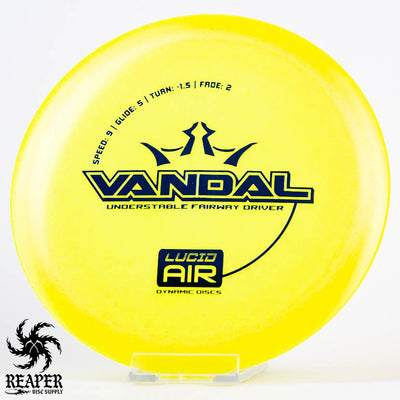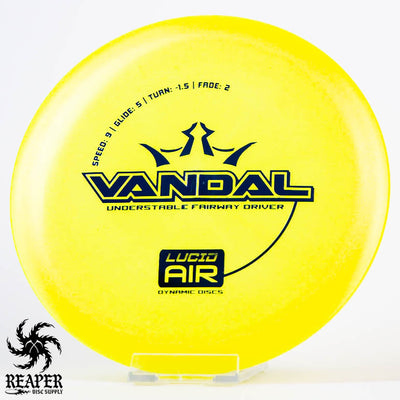 The Dynamic Discs Lucid Air Vandal is a lightweight control/fairway driver that is easy to throw and great for beginners. The lightweight plastic of the Lucid Air Vandal is easy to control even if you don't have much arm speed. It is excellent for anyone looking to learn how to throw a control driver, and the stability makes it awesome to learn different shot types and line shapes. 
You may also like: VIP Air Tursas, Dynamic Discs Lucid Maverick.
Dynamic Discs Vandal Flight Numbers
Speed

: 9

Glide

: 5

Turn

: -1.5

Fade

: 2
Commonly used for: Fairway Driver
Stability: Stable/Understable
Experience: Any
Rim: Beadless
Dimensions & Specs
Height: 

1.7 cm

Rim Depth: 

1.1 cm

Rim Thickness: 

1.9 cm

Diameter: 

21.2 cm

Flexibility: 

8.39 kg

Max Weight: 

176.0 gr