Dynamic Discs Fluid Maverick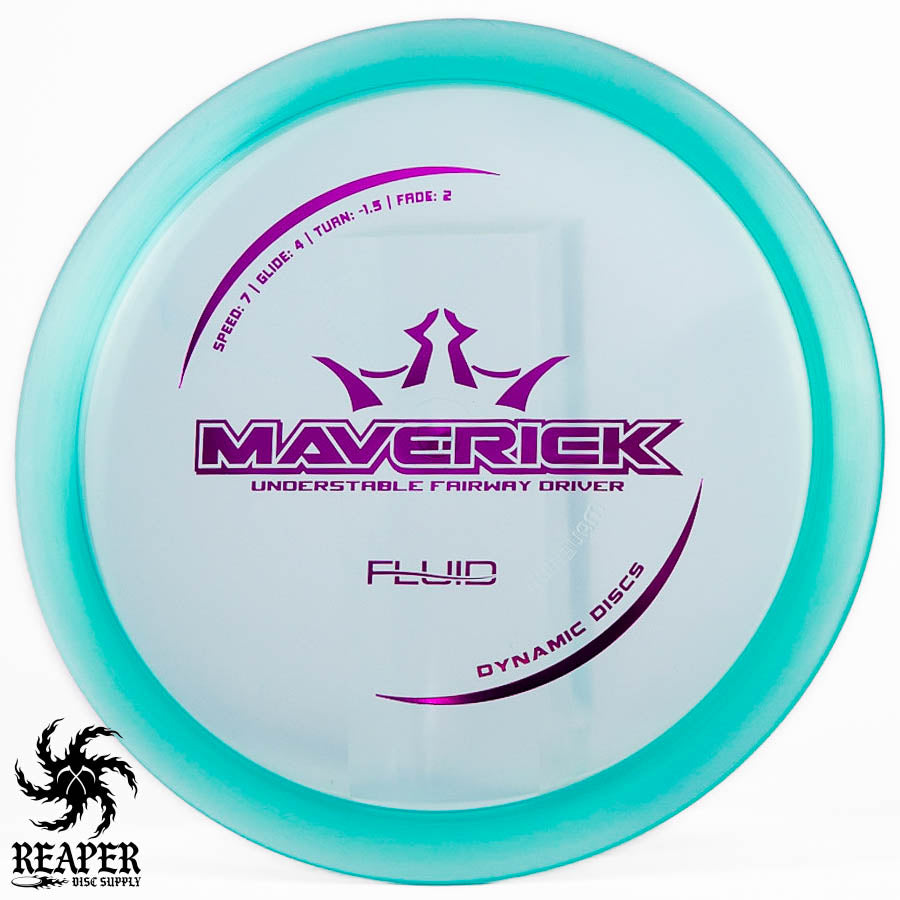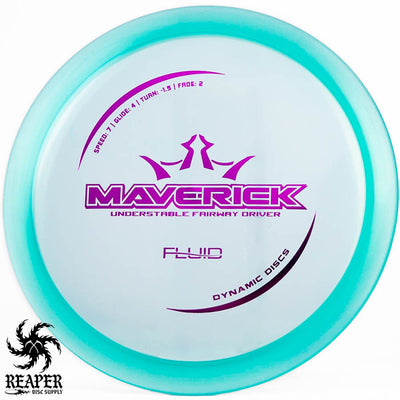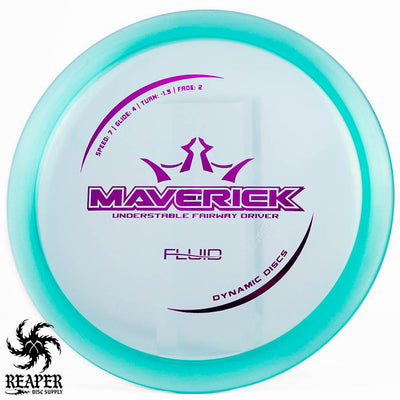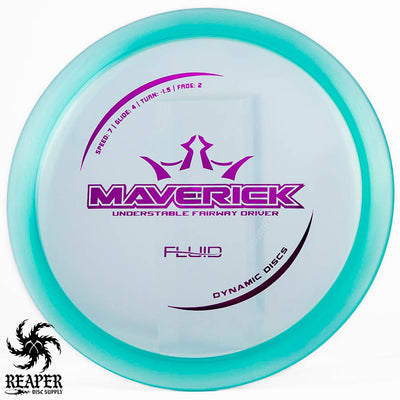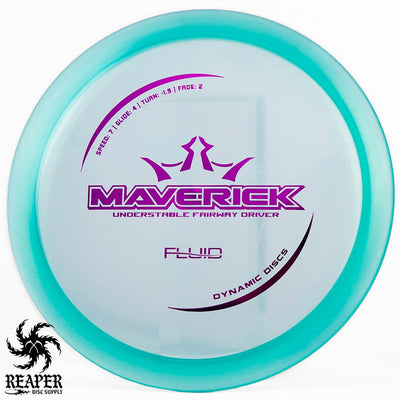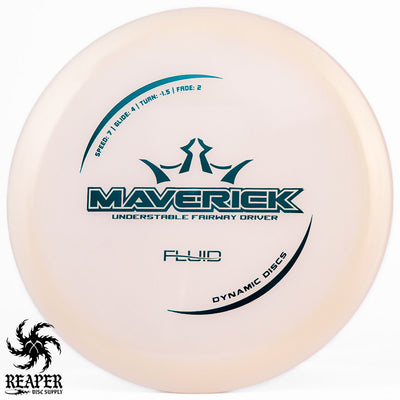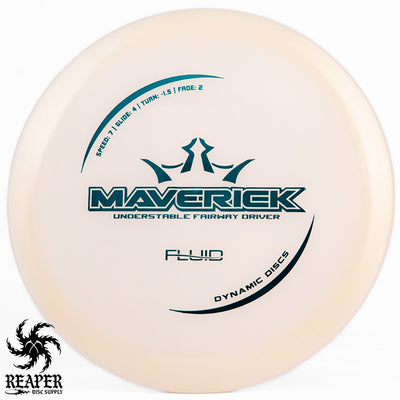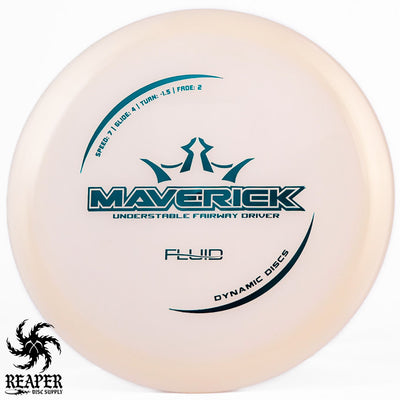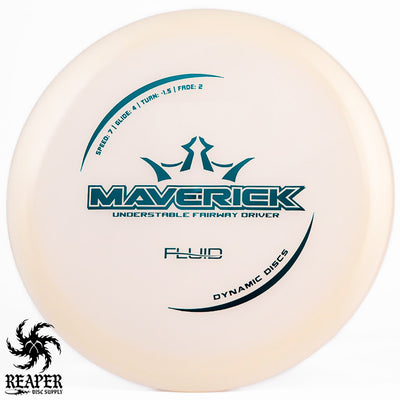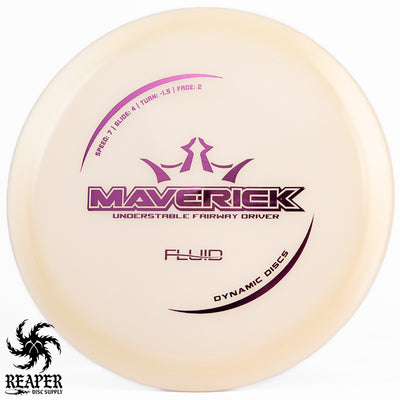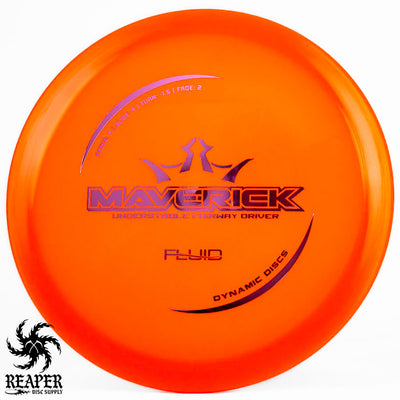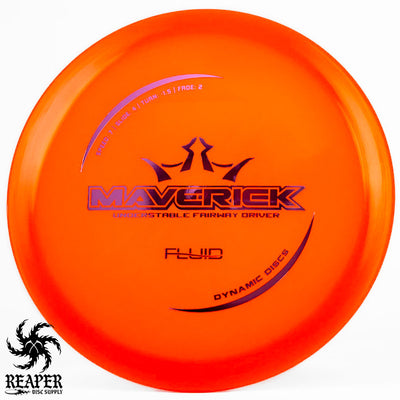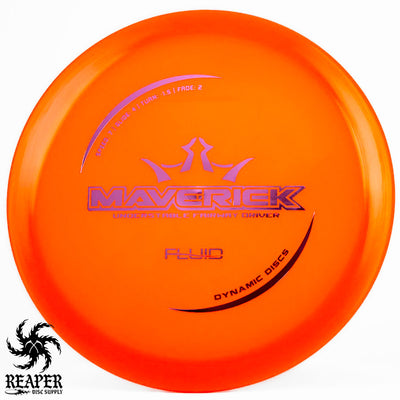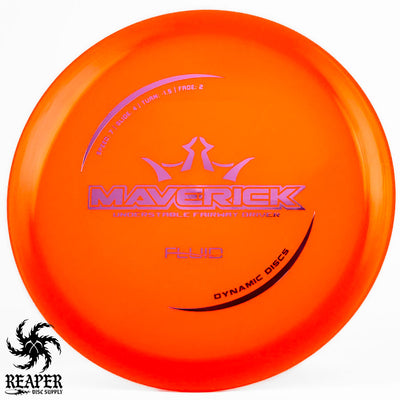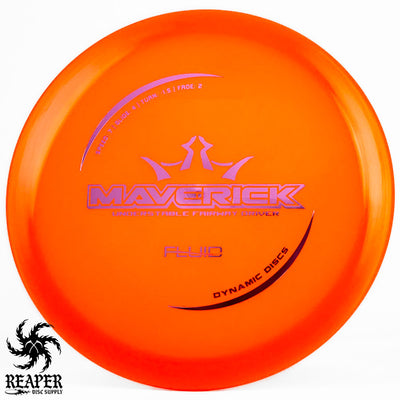 Discover the Dynamic Discs Fluid Maverick, the versatile fairway driver perfect for all skill levels.
Tackle woods and tunnel shots with ease using its fluid plastic that provides excellent grip and flexibility in all conditions, especially the cold. With a smaller 1.7 cm rim for a comfortable grip, the Fluid Maverick offers controllable speed and precision in tighter spaces.
Experience a dependable fairway driver that's built for versatility and reliable performance!

Check all of our Dynamic Discs Mavericks here.
Flight Numbers
Speed: 7
Glide: 4
Turn: -1.5
Fade: 2
Skill Level: All
Disc Type: Fairway Driver
Stability: Stable
Plastic: Fluid
Shot Types: Straight, Turnovers, Tunnel Shots
PDGA Dimensions
Height: 1.8 cm
Rim Depth: 1.1 cm
Rim Thickness: 1.7 cm
Diameter: 21.2 cm
Flexibility: 9.53 kg
Max Weight: 176.0 gr