Dynamic Discs Classic Burst Warden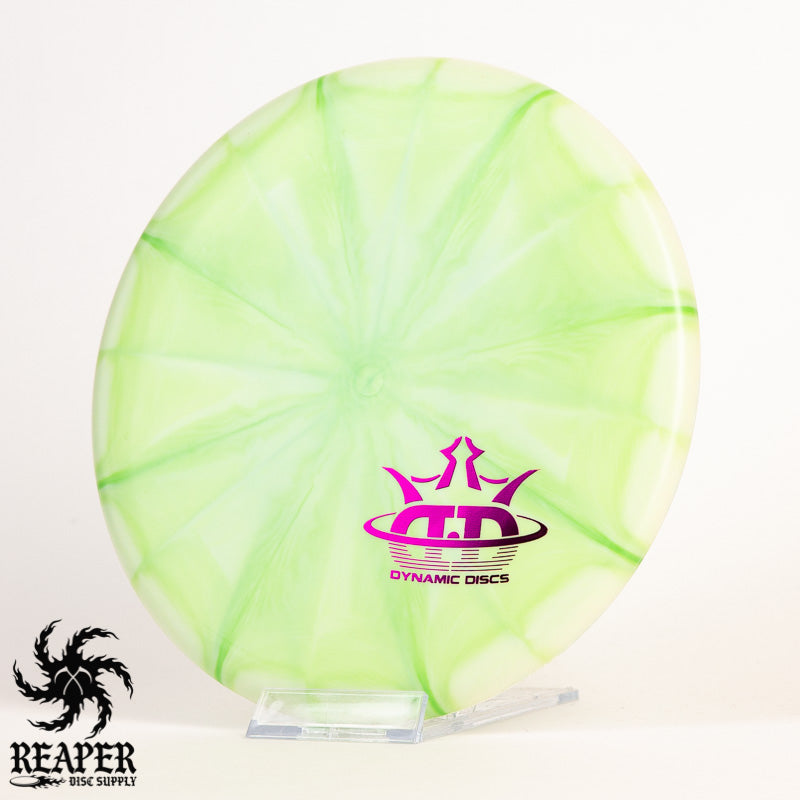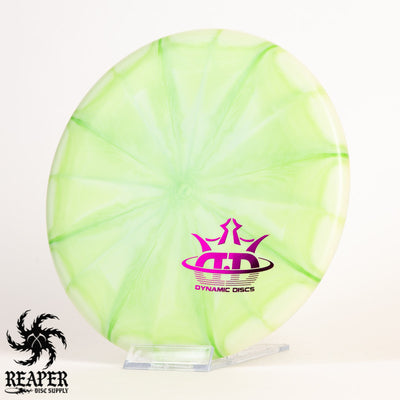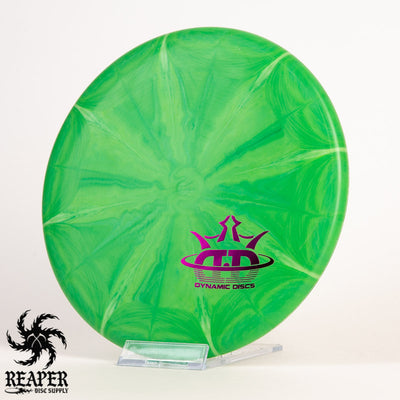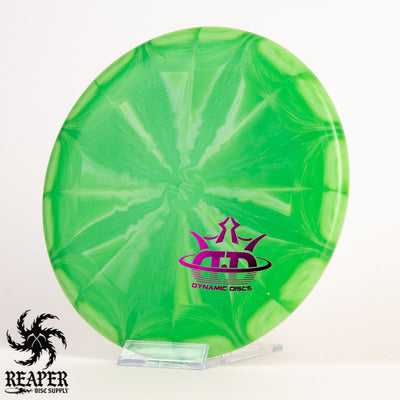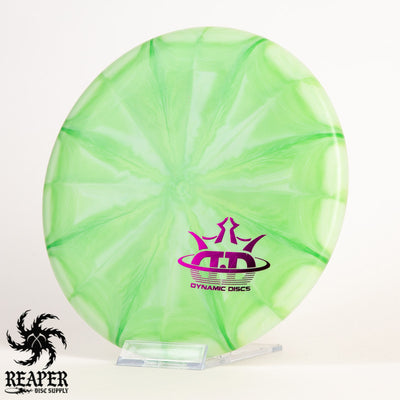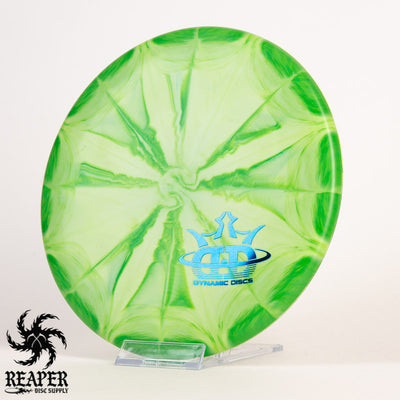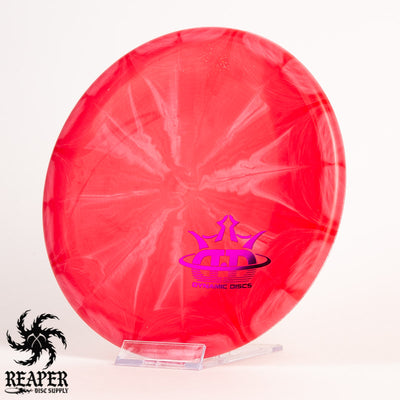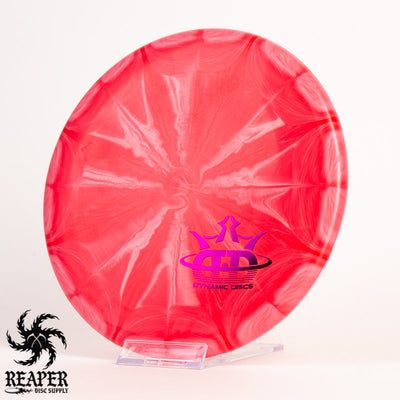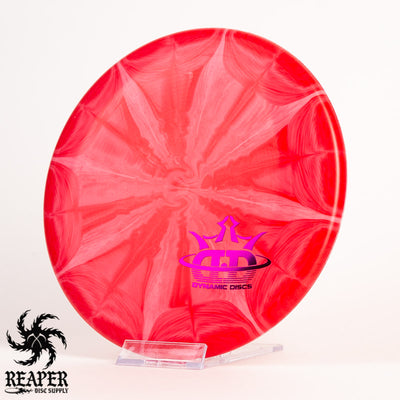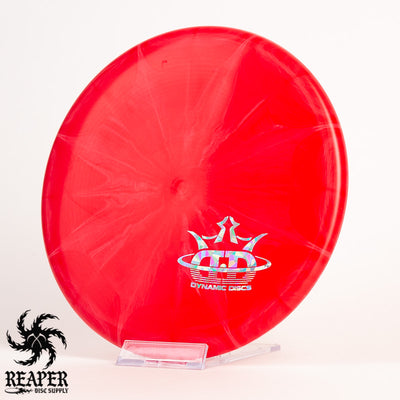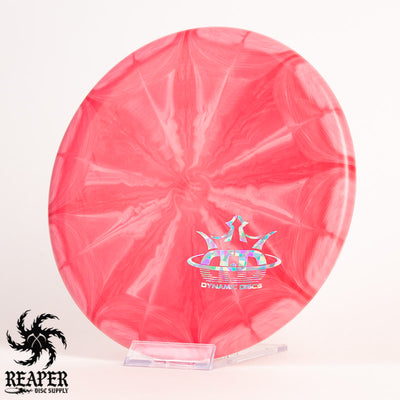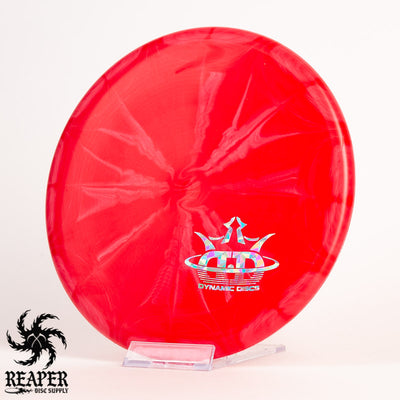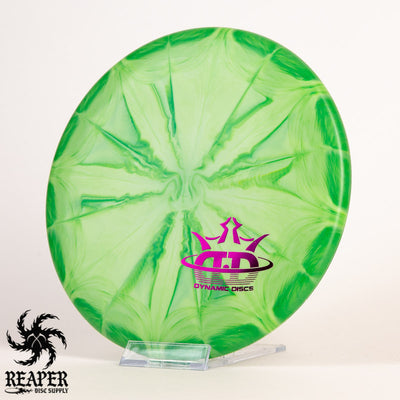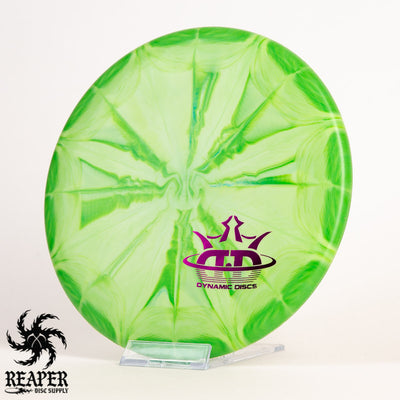 The Dynamic Discs Classic Burst Warden is a beadless, straight-flying putter made with the grippiest plastic on the market. 
The Warden in Classic Burst plastic is one of the most comfortable discs I have ever held. The beadless rim feels natural in the hand and the gummy plastic provides phenomenal grip. 
This putter will hold pretty much any line you throw it on with a tiny bit of fade at the end of its flight. Great for players of any skill level; the Warden can be used as a putting putter, approach disc, or driving putter under 250'. 
If you only have room for one putter in your bag the Warden is a great all-around option!
We also have the Classic Burst EMAC Judge, Classic Burst Deputy, and Westside Discs Origio Burst Maiden if you love this plastic as much as we do. We also have the Dynamic Discs Classic Agent.
Dynamic Discs Classic Burst Warden Flight Numbers:
Speed: 2
Glide: 4
Turn: 0
Fade: .5
Stability: Stable
Commonly used for: Throwing & putting
Rim: Beadless, average depth
Specs:
Diameter: 21.2 cm
Height:

 

2 cm
Rim Depth: 1.5 cm
Rim Thickness: 1.1 cm
Flexibility: 4.65 kg
Max Weight: 175.96 gr