Westside Discs Origio Burst Maiden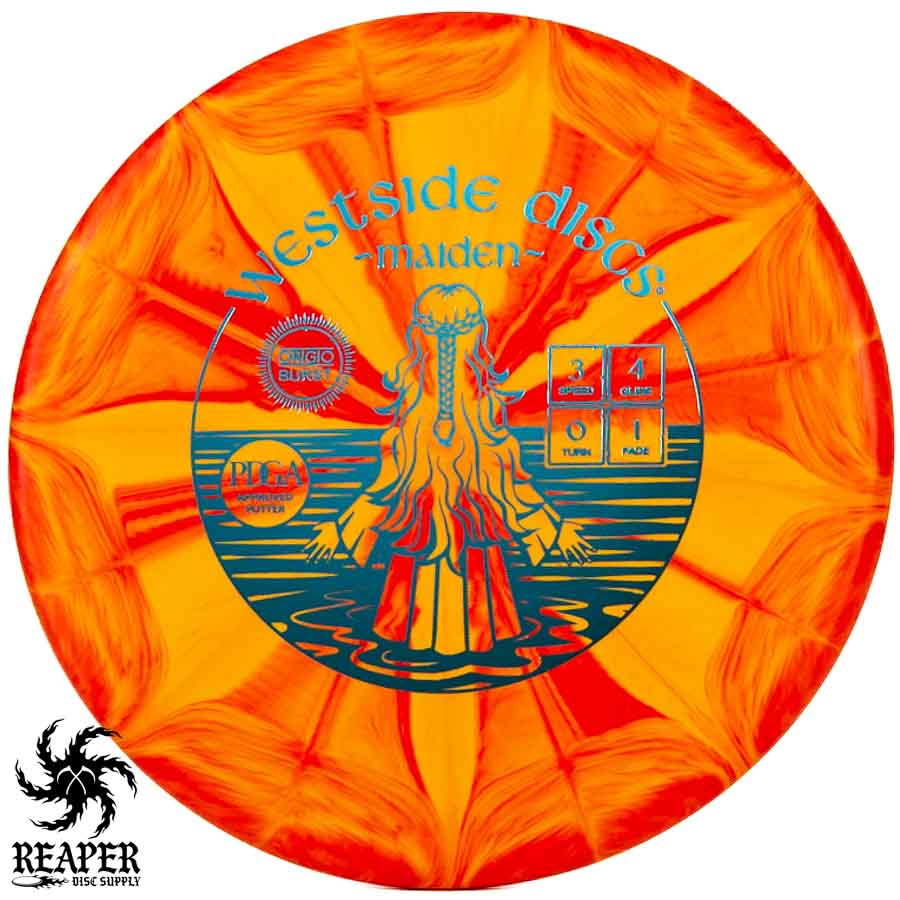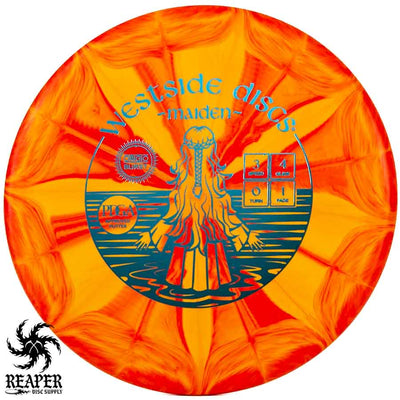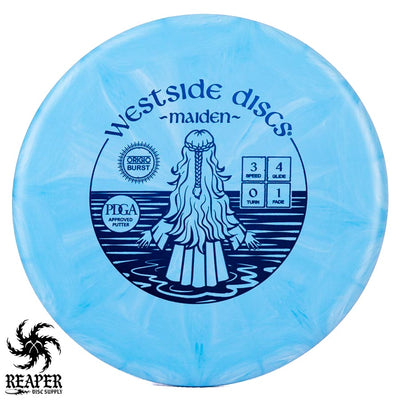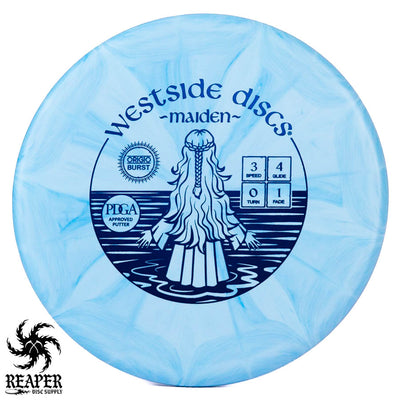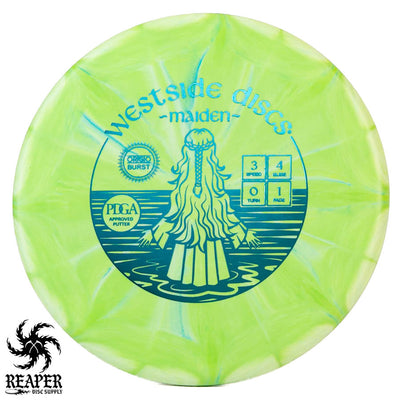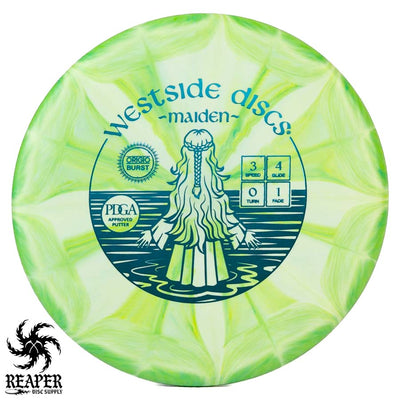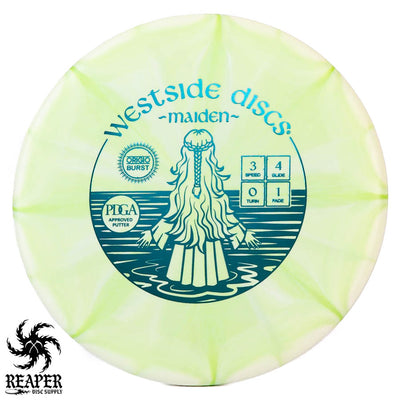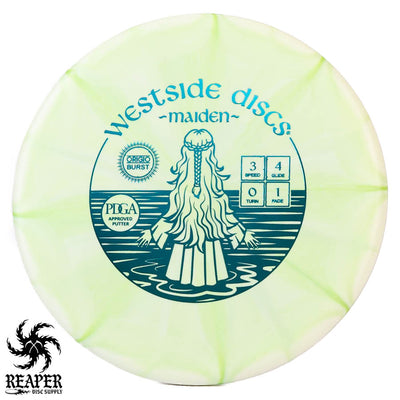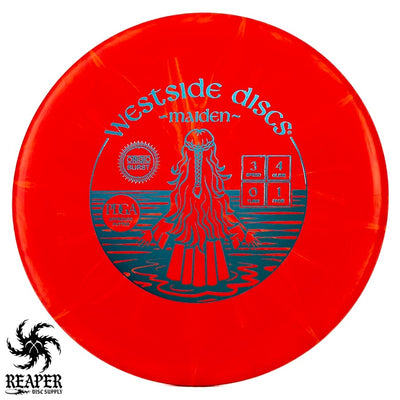 The Westside Discs Origio Burst Maiden is a stable putt & approach disc that is excellent for throwing. The Origio Burst plastic is one of the grippiest, gummiest plastics on the market and works wonderfully for an approach disc like the Maiden.
The Origio Burst Maiden is a versatile disc that can be used by players of any skill level. Beginners will benefit from the high glide rating and straight flight path. While advanced players will likely use it as a throwing putter, beginners can use this as a putter or approach disc, making it a great all-in-one putter.
More developed players will be able to drive this shallow-rimmed putter up to 250' or more depending on arm speed. The 1 fade rating is just enough stability to keep the Maiden from turning over on you when driving with this putter.
Love this plastic? We also have the  Classic Burst Deputy, Classic Burst Warden, and Classic Burst EMAC Judge.
Westside Discs Origio Burst Maiden Flight Numbers:
Speed: 3
Glide: 4
Turn: 0
Fade: 1
Stability: Stable
Commonly used for: Approach shots, long-distance putts, putter drives
Rim: Beaded, shallow
Specs:
Diameter: 21.2 cm
Height:

 1.8

 cm
Rim Depth: 1.3 cm
Rim Thickness: 1 cm
Flexibility: 11.79 kg
Max Weight: 176 gr