Dynamic Discs BioFuzion Defender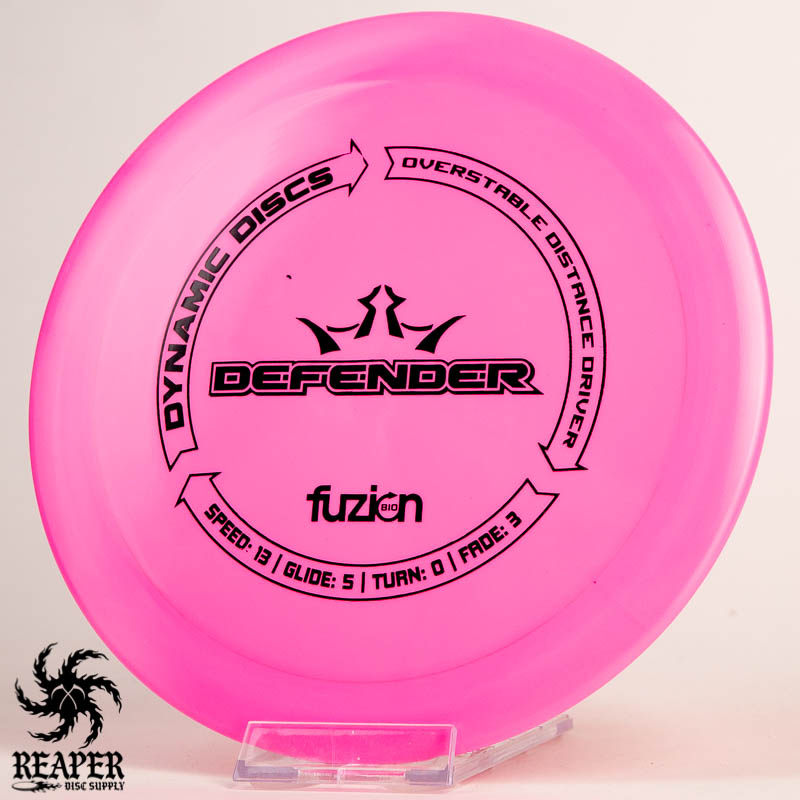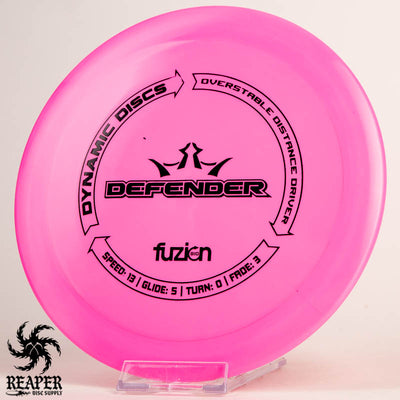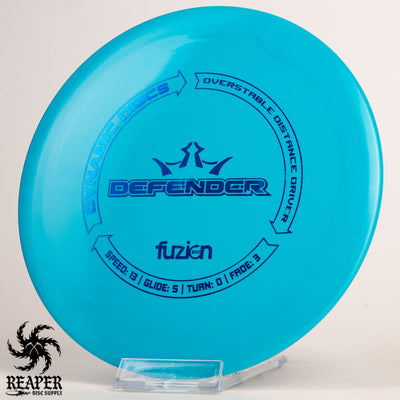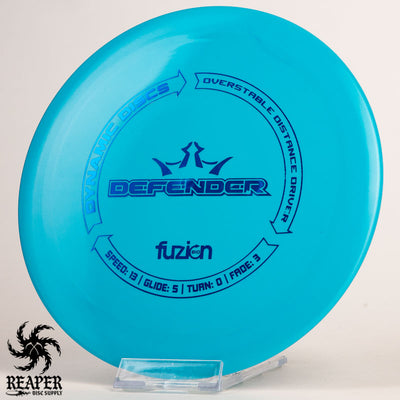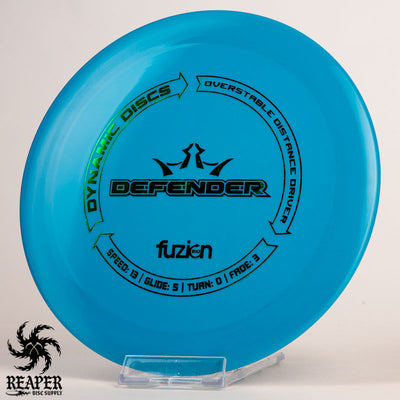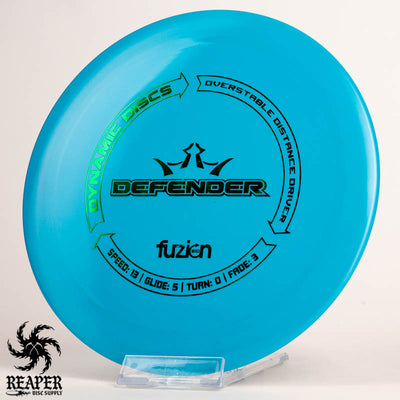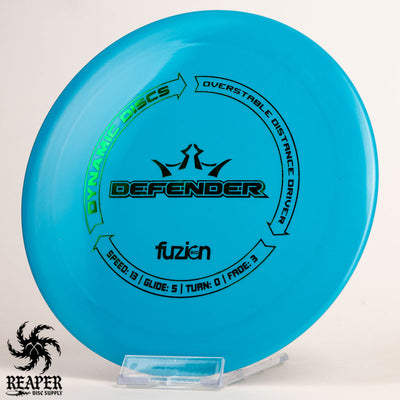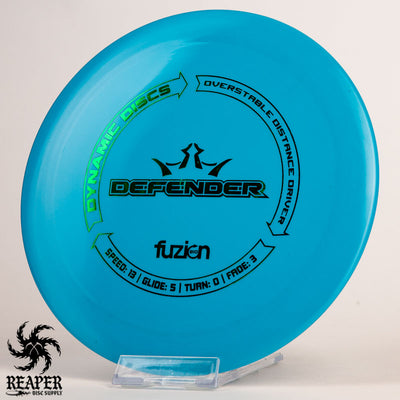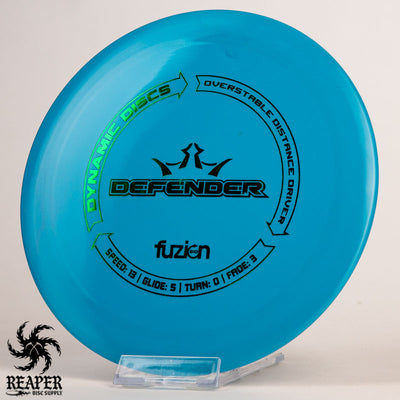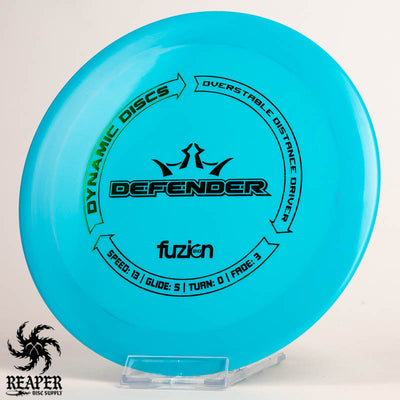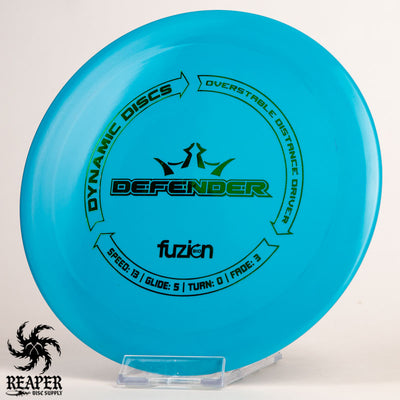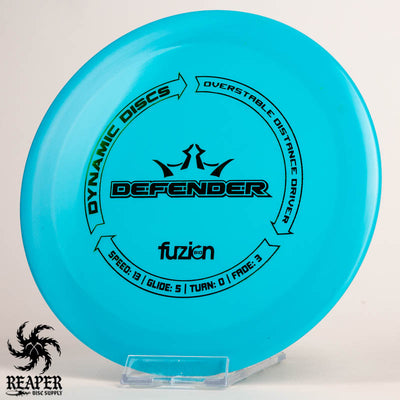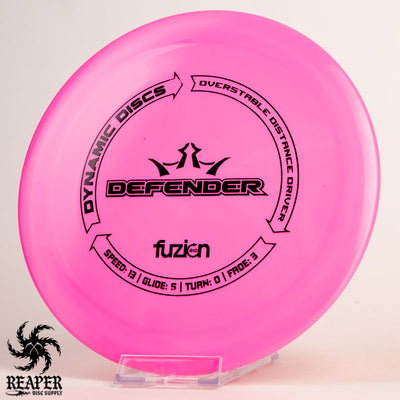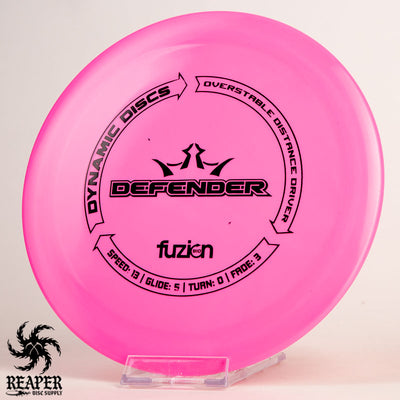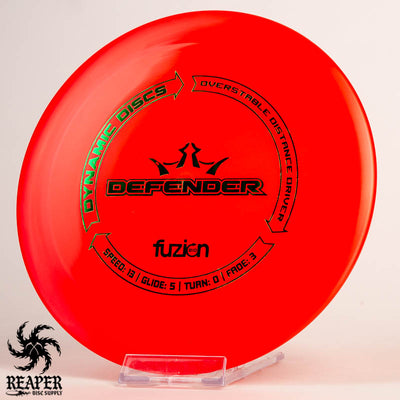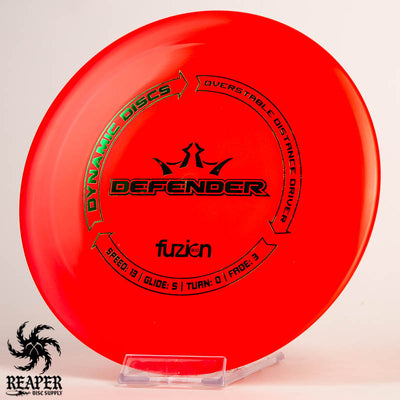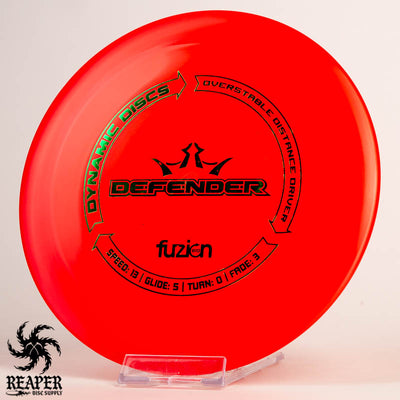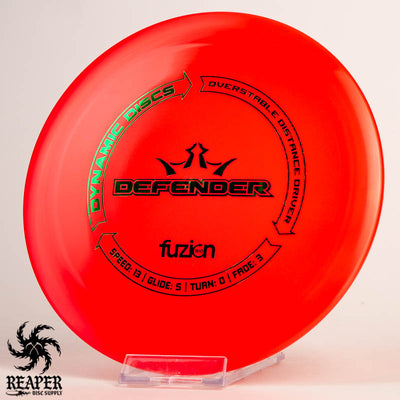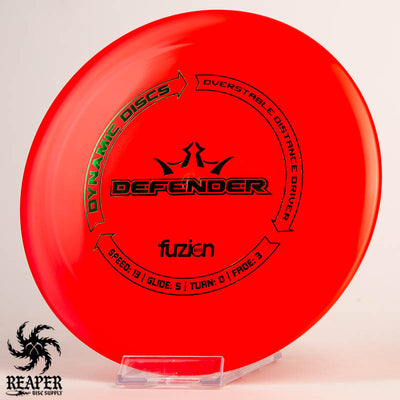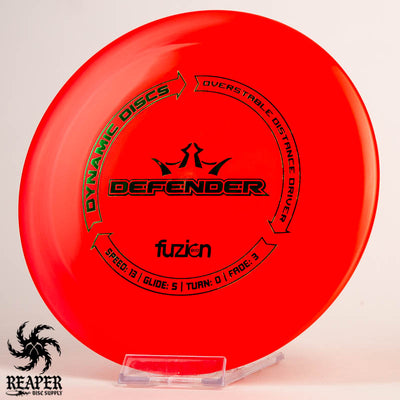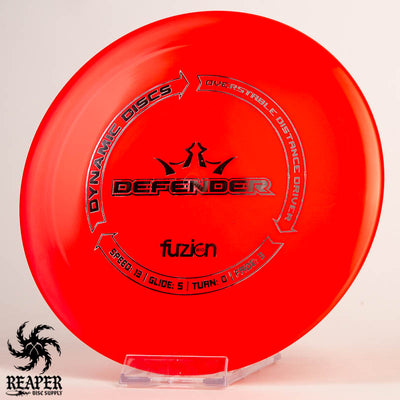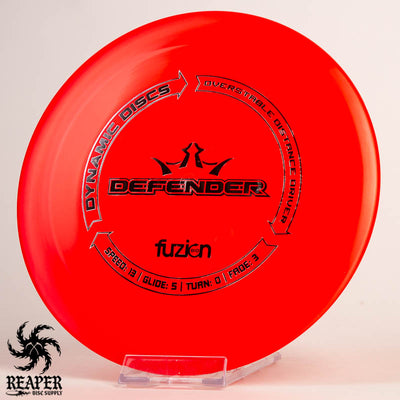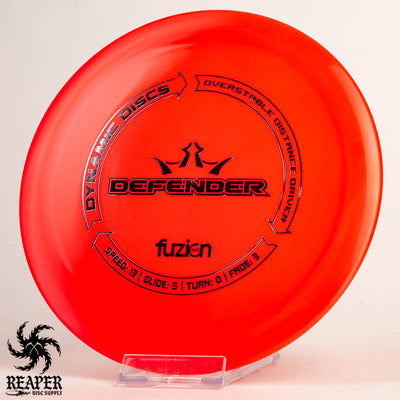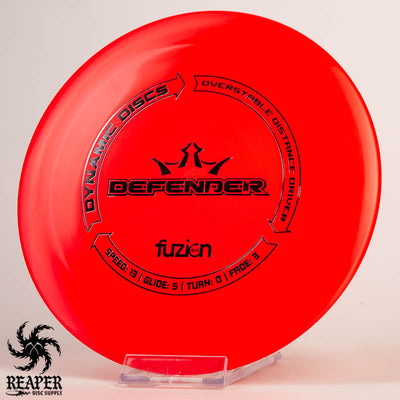 The Dynamic Discs BioFuzion Defender is a high-speed overstable distance driver made with sustainable recycled plastic. BioFuzion is made from a blend of recycled Lucid and Felon plastics that have been melted down to make this plastic.
The Dynamic Discs Defender is a max distance driver that was designed for reliability in any weather conditions. This disc is used by many professional players due to its dependable flight and high torque resistance. Great for backhand or forehand drives.
You may also like: Dynamic Discs Fuzion Raider, Dynamic Discs Lucid Enforcer, Discmania PD Power Driver.
BioFuzion Defender Flight Numbers
Speed

: 13

Glide

: 5

Turn

: 0

Fade

: 3
Commonly used for: Distance drives
Stability: Overstable
Experience: Intermediate - Advanced
Dimensions & Specs
Height

: 1.6 cm

Rim Depth

: 1.1 cm

Rim Thickness

: 2.3 cm

Diameter

: 21 cm

Flexibility

: 11.11 kg

Max Weight:

 174.3 gr