Discraft Metallic Z Roach (Ledgestone 2022)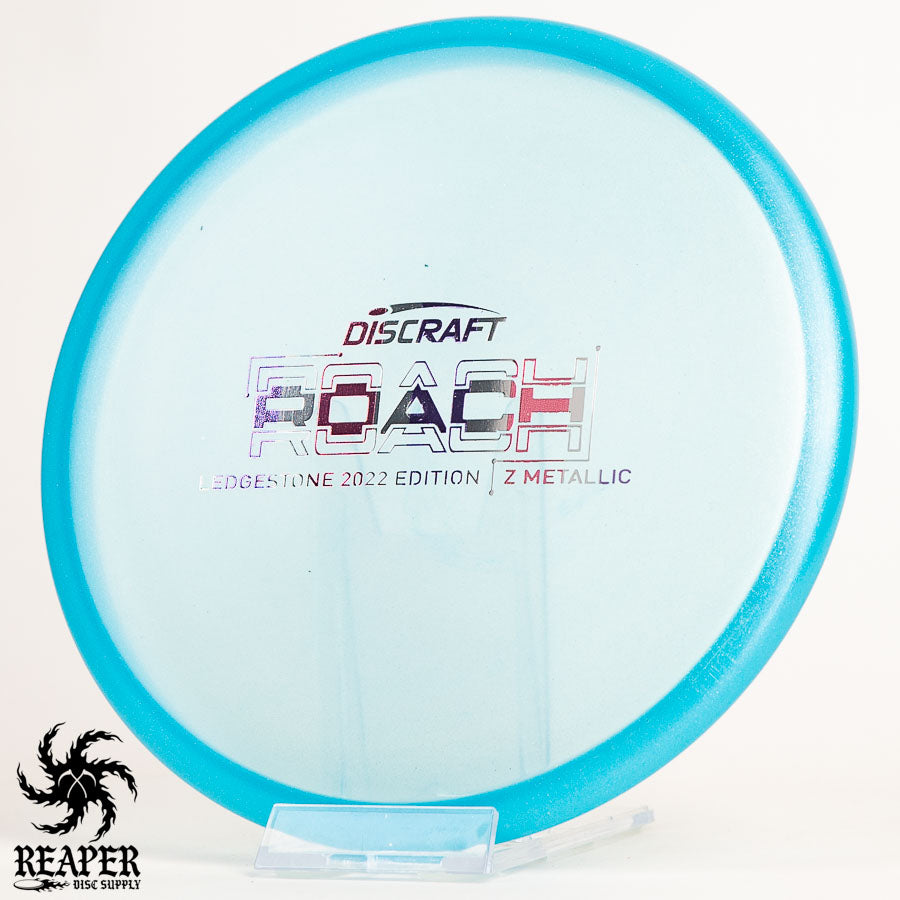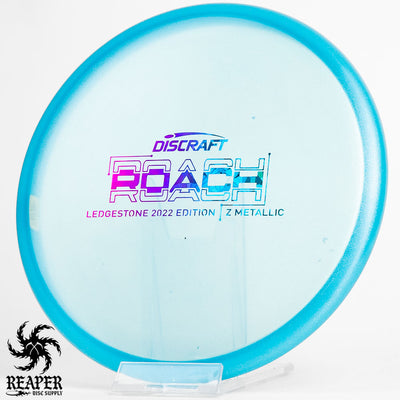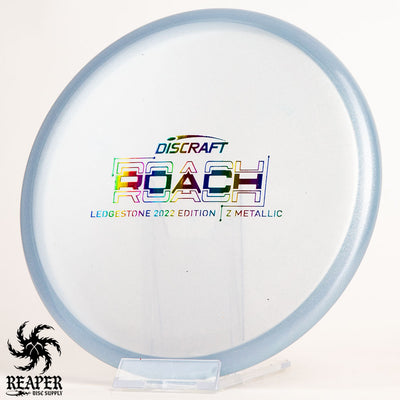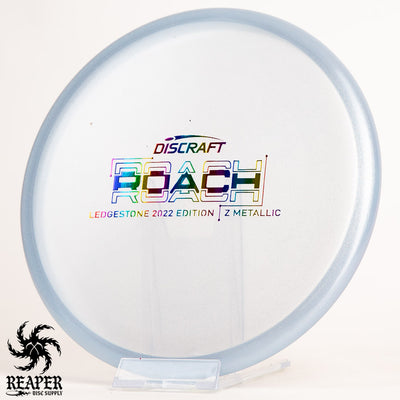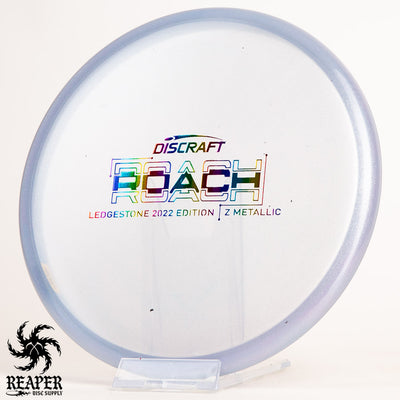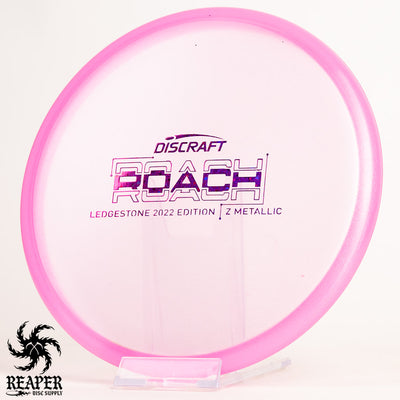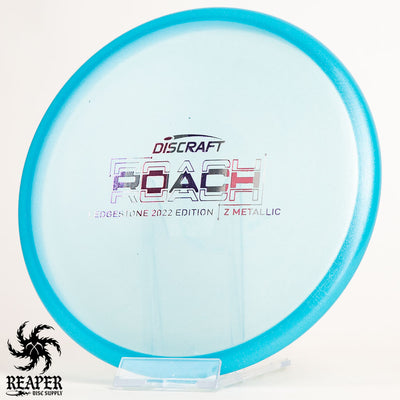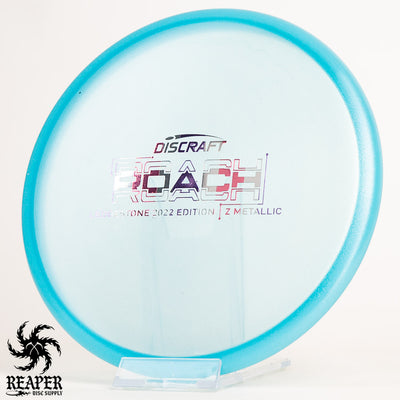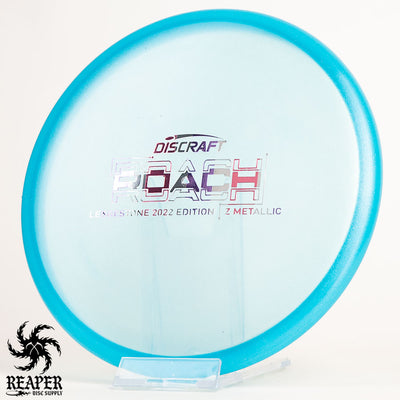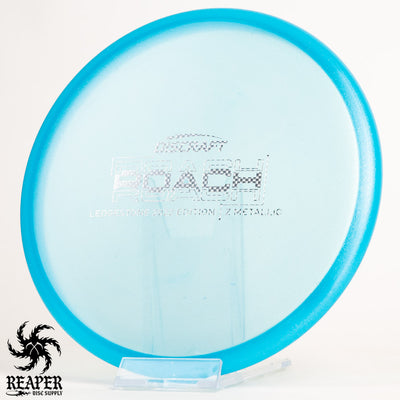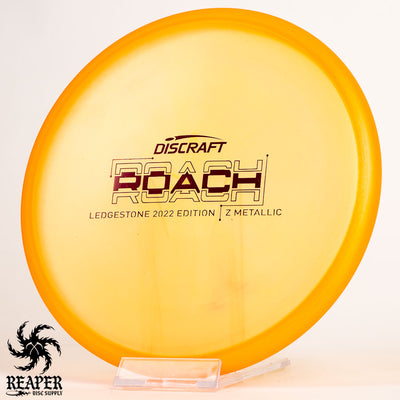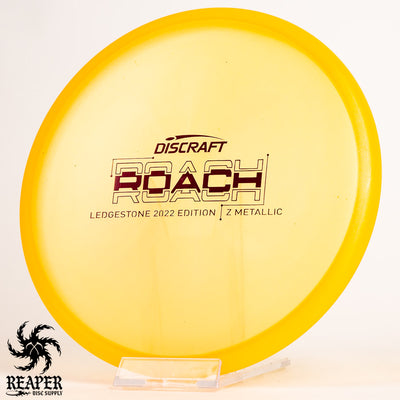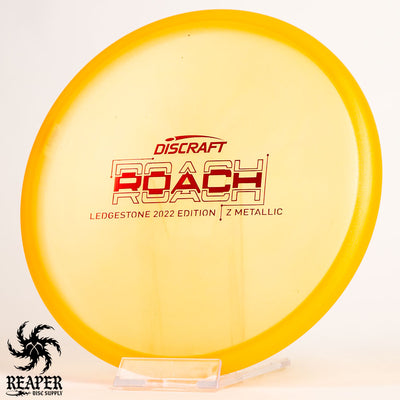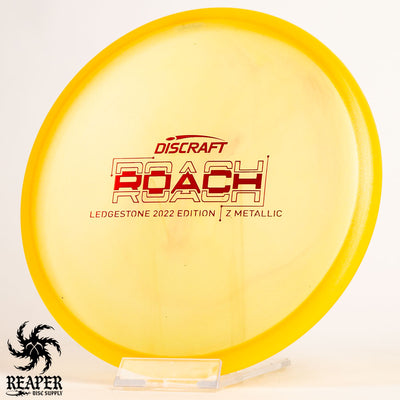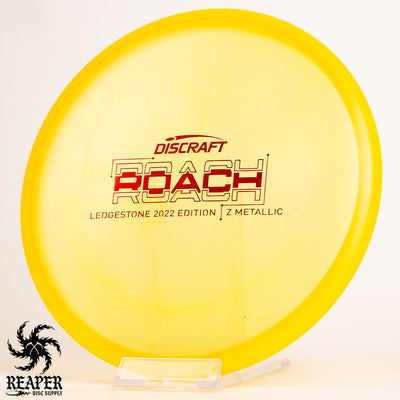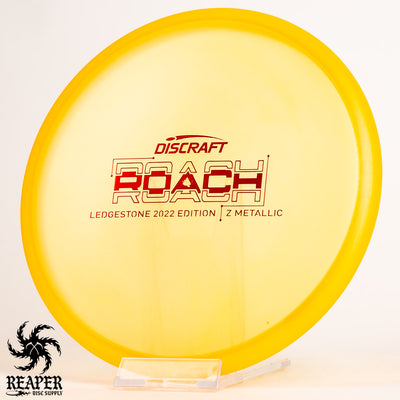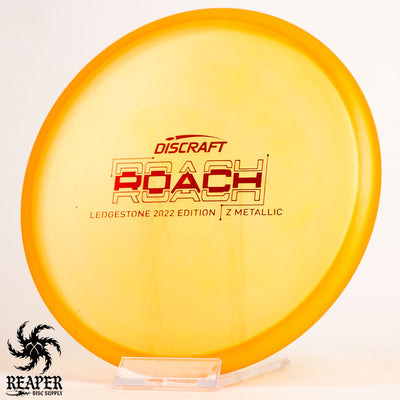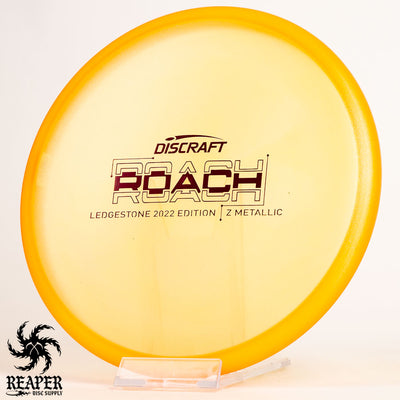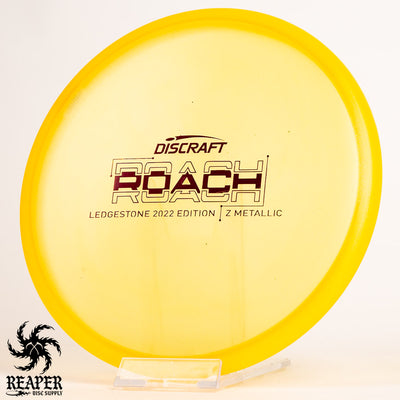 This Ledgestone-exclusive Discraft Roach is made with premium Metallic Z plastic and is perfect for approach shots or drives off the tee!
The Discraft Roach is a great-feeling beadless putter that is perfect for any skill level of disc golf player. With its moderate depth and lack of bead, it feels great in the hand and flies however you need it to.
Check out more Roaches here.

The Metallic Z Roach excels in upshots and drives off the tee, going straight with a bit of fade depending on how much hyzer you give it. It's perfect for those who need a versatile upshot disc!
More Metallic Z Plastic: Meteor in Z Metallic, Comet in Z Metallic, Zone in Z Metallic FLX, Banger GT in Z Metallic
Discraft Metallic Z Roach Flight Numbers
Speed

: 2

Glide

: 4

Turn

: 0

Fade

: 1
Commonly used for: Putt & Approach
Stability: Stable
Experience: Any
Rim: Beadless
PDGA Dimensions & Specs
Height

: 2.0 cm

Rim Depth

: 1.5 cm

Rim Thickness

: 1.1 cm

Diameter

: 21.1 cm

Flexibility

: 9.07 kg

Max Weight:

 175.1 gr