Discraft ESP Swirl Thrasher (Ledgestone 2022)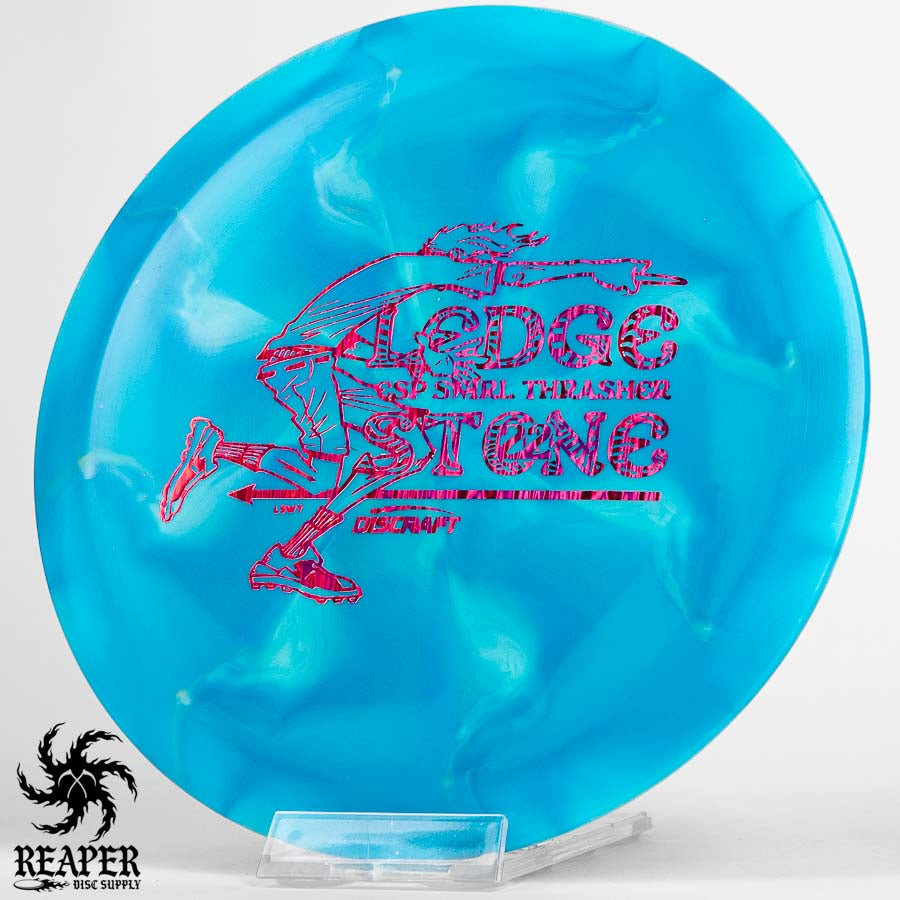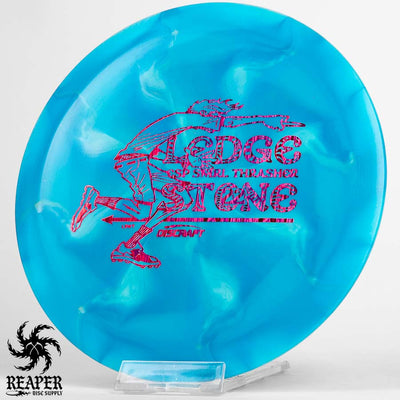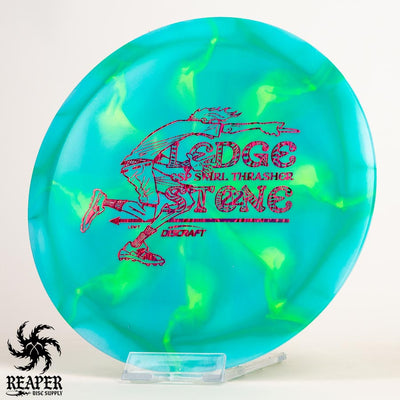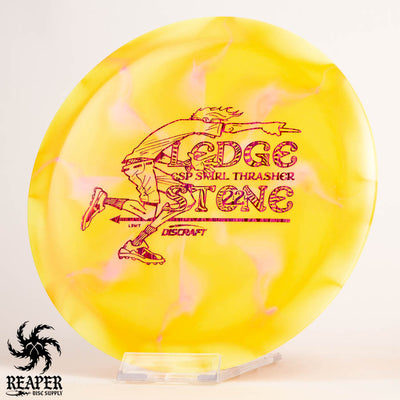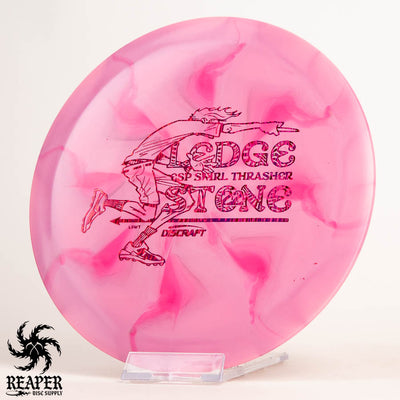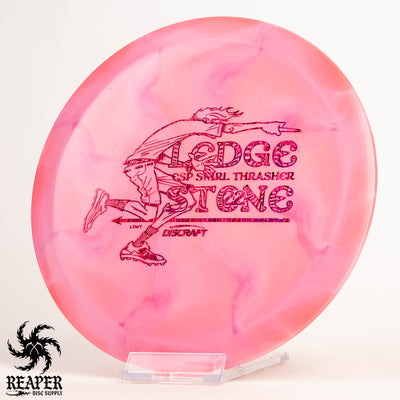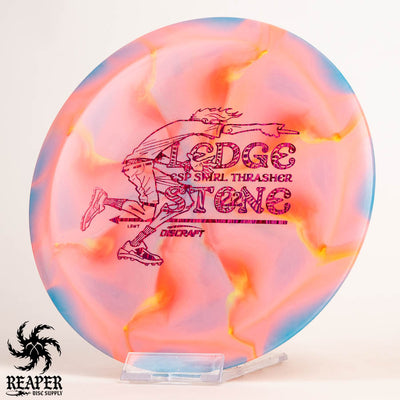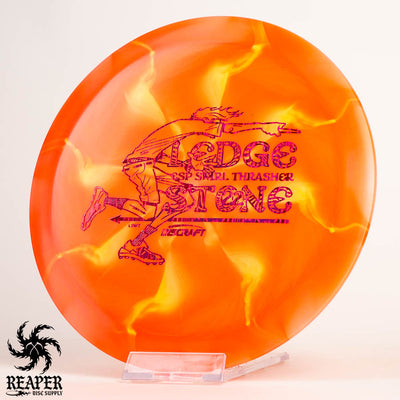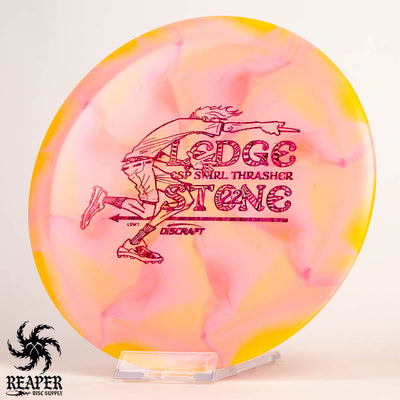 The 2022 Ledgestone Discraft ESP Swirl Thrasher is a great high-speed, understable disc golf distance driver. This disc is perfect for hyzer-flip shots, turnover lines, and huge S-shaped bombs for maximum distance. With the -3 turn and 2 fade, it's easy to get the disc to start to turn over and flex, but it still will fight hard at the end of its flight and has a strong fade.

I wouldn't recommend this disc for beginners who don't have the arm speed to throw 12-speed discs, and it requires more complicated throws like hyzer-flips and long flex shots. The Ledgestone Thrasher is a great disc for intermediate and advanced players who are looking to add more distance to their game!
More plastics: Thrasher in ESP, Thrasher in Z, Thrasher in Big Z.
Shop more Ledgestone discs here.
Ledgestone Thrasher Flight Numbers
Speed

: 12

Glide

: 5

Turn

: -3

Fade

: 2
Commonly used for: Distance drives
Stability: Stable/understable
Experience: Intermediate +
Dimensions & Specs
Height

: 1.7 cm

Rim Depth

: 1.1 cm

Rim Thickness

: 2.1 cm

Diameter

: 21.1 cm

Flexibility

: 8.85 kg

Max Weight:

 175.1 gr