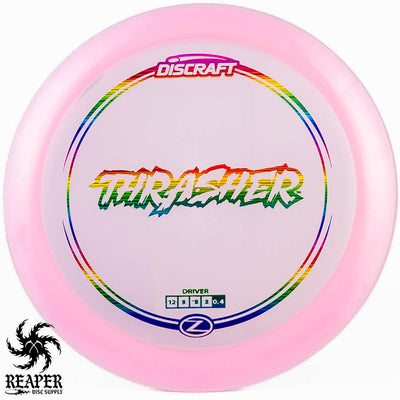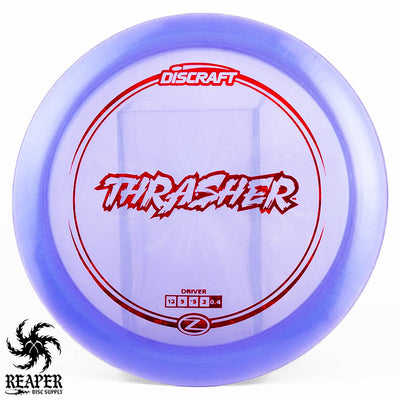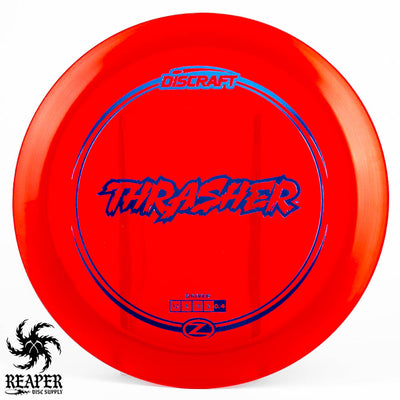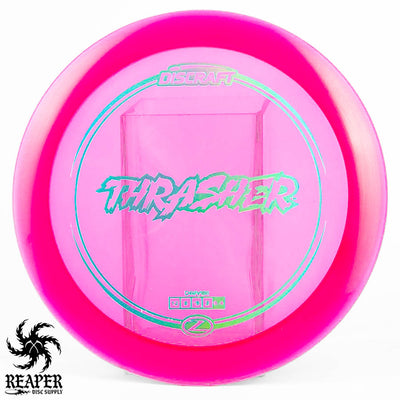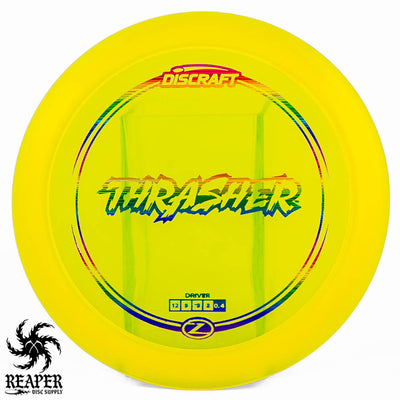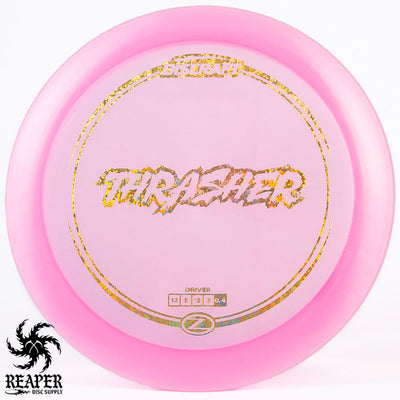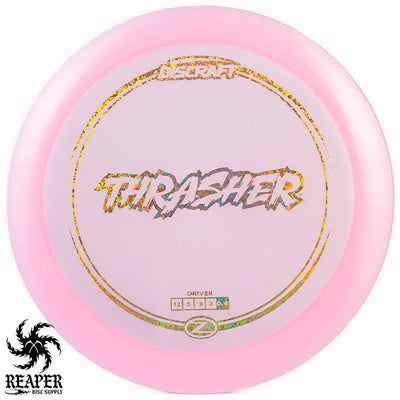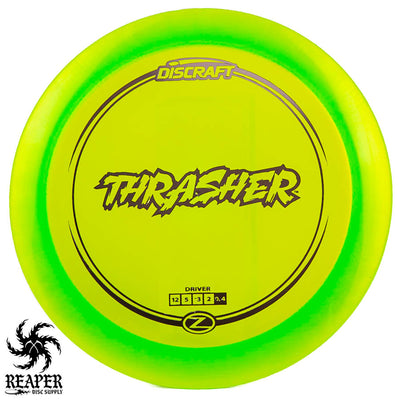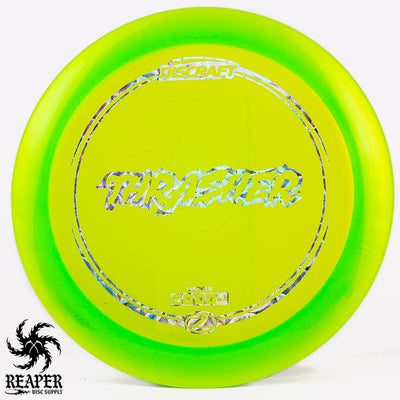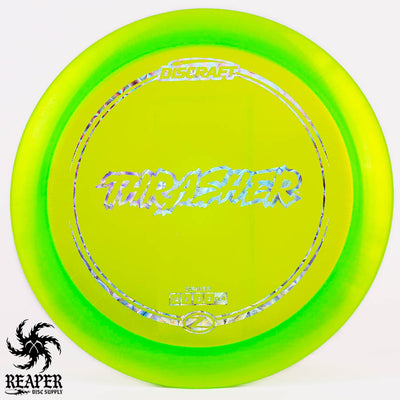 Discraft's Big Z Thrasher is a high-speed stable distance driver that was designed to get maximum distance.
The Discraft Thrasher is a stable to understable distance driver that is extremely forgiving and great for all players who have decent arm speed. With lots of turn and fade, the Z Thrasher is perfect for long S-shaped flex lines on wide-open fairways.
This distance driver is also a good candidate for rollers, especially as it beats in and becomes more flippy. Forehand-dominate players can also use the Thrasher for aggressive distance shots.
We also have Big Z Thrashers and Discraft Thrasher ESP, or you can shop all our Discraft discs.
Discraft Z Thrasher Flight Numbers
Speed: 12
Glide: 5
Turn: -3
Fade: 2
Commonly Used For: Distance drives
Stability: Stable to understable
Z Thrasher Dimensions
Height: 1.7 cm
Diameter: 21.1 cm
Rim Depth: 1.1 cm
Rim Thickness: 2.1 cm