Discraft ESP Thrasher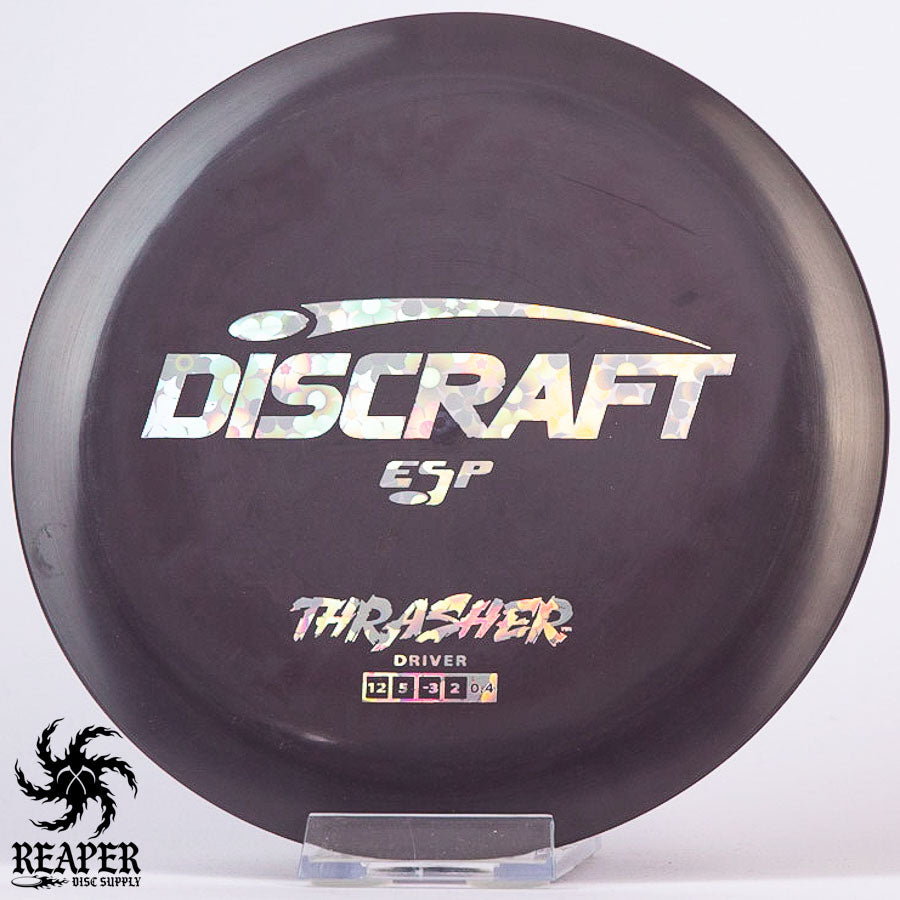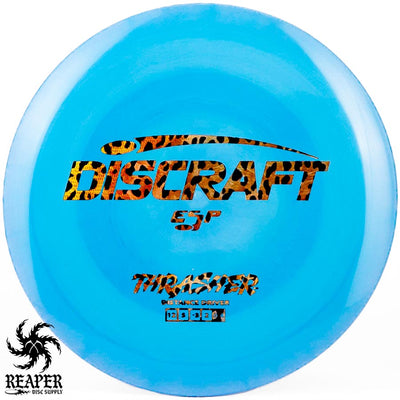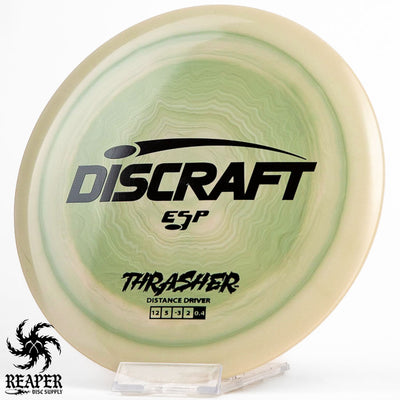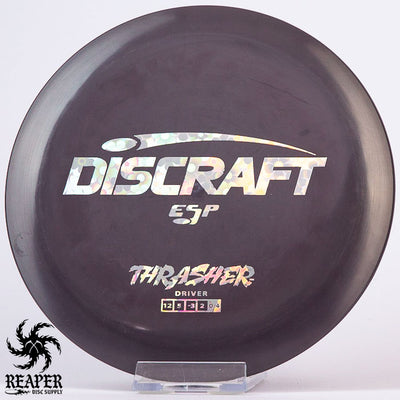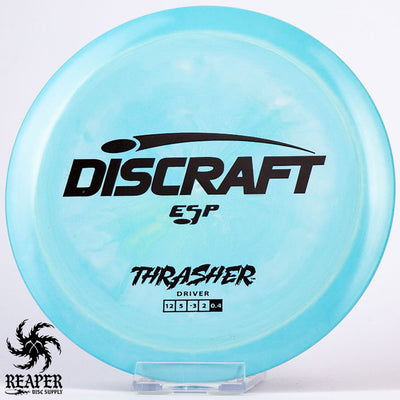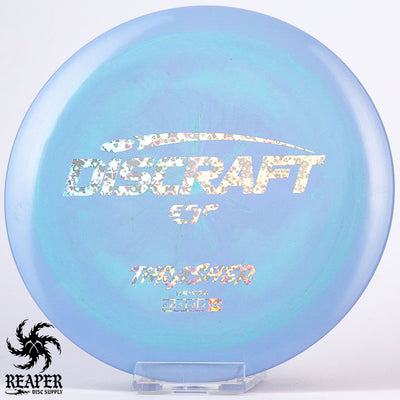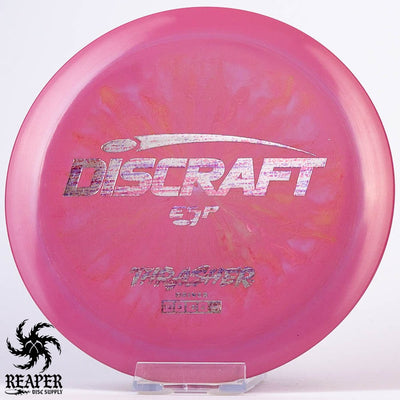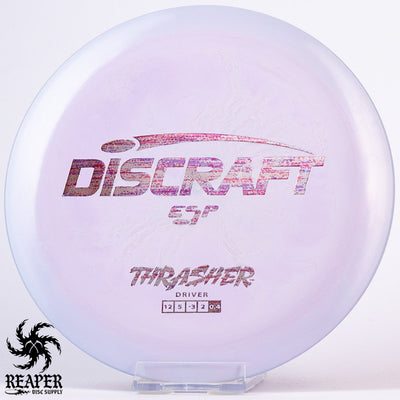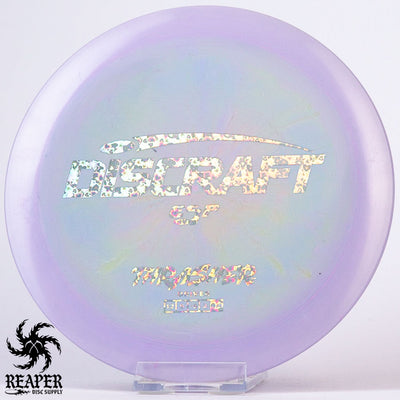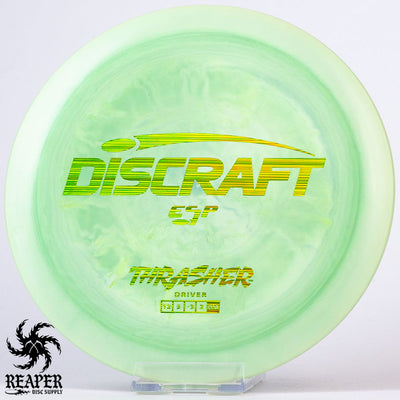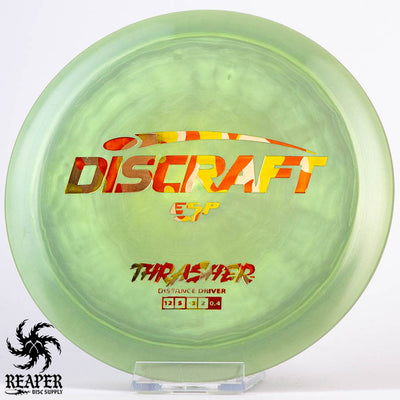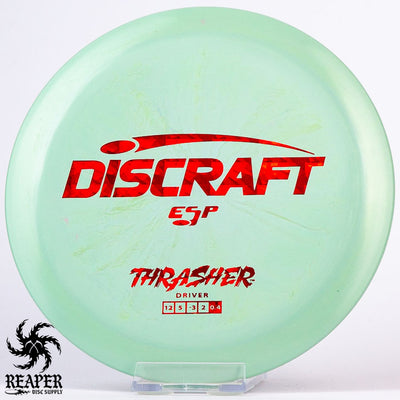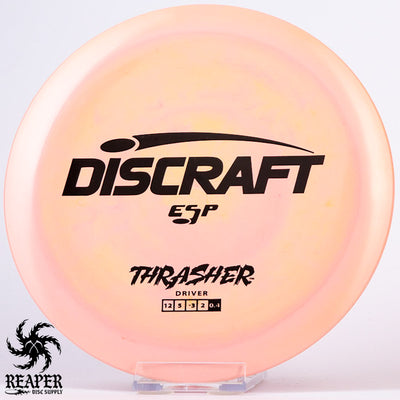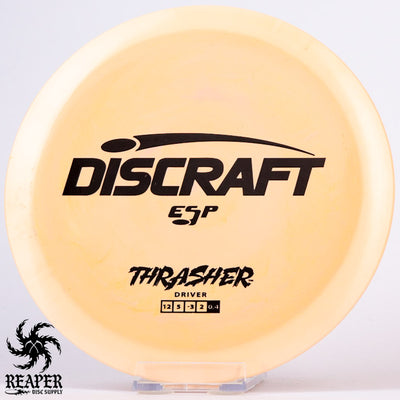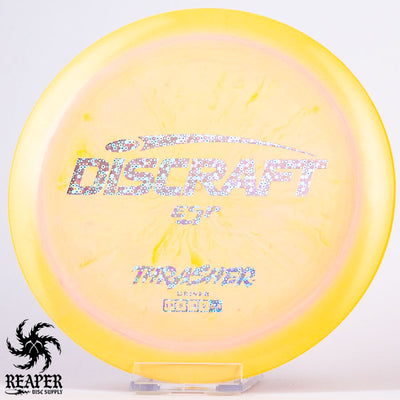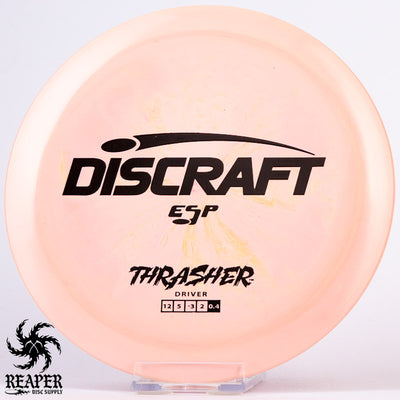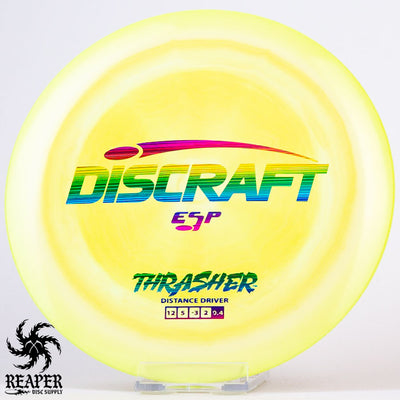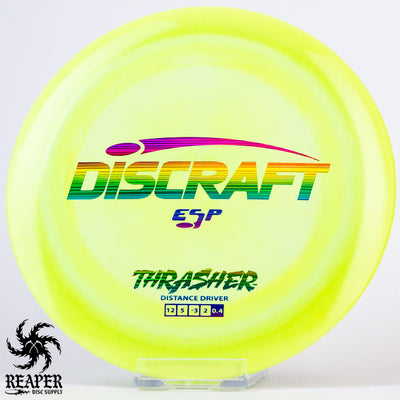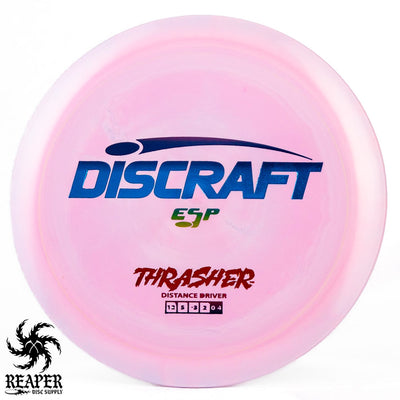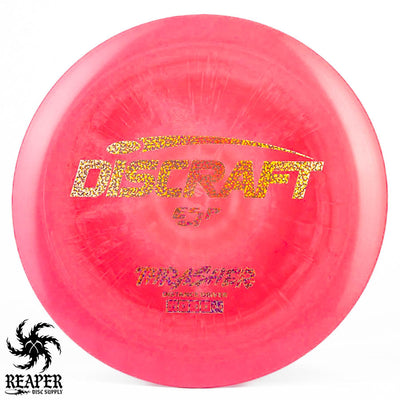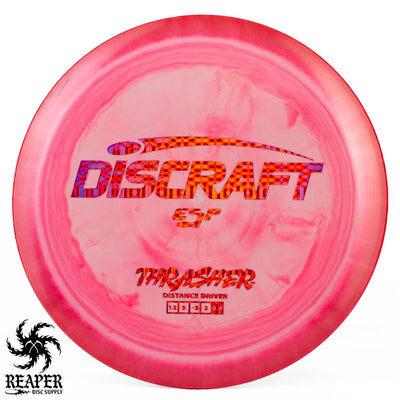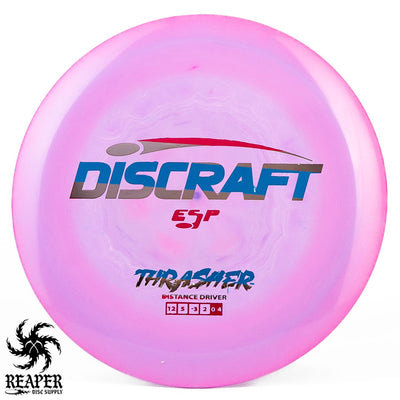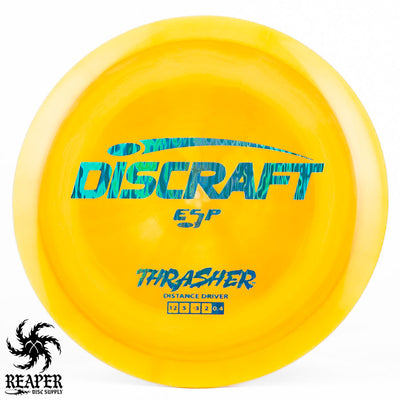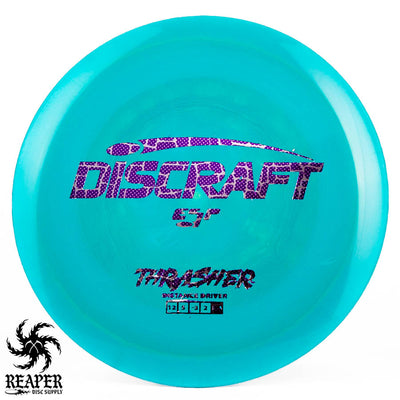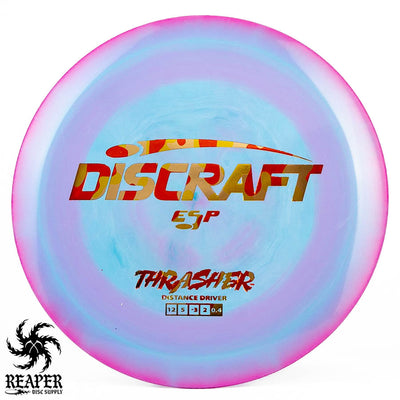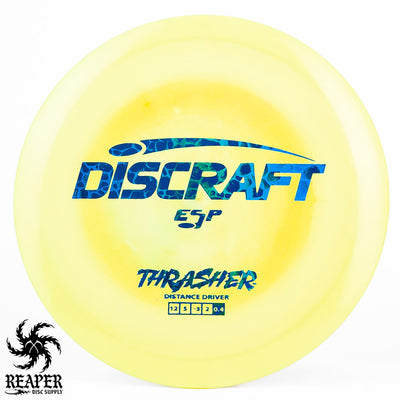 The Discraft ESP Thrasher is a fast and stable distance driver that was made for maximum distance in premium plastic.
The Thrasher ESP is a stable to understable distance driver that is quite forgiving and splendid for players who have enough arm speed. This disc is ideal for s-shaped hyzer flips on wide-open fairways as well as turnover lines.
This distance driver is also an excellent candidate for roller shots, particularly as it beats in and becomes more flippy. Sidearm-dominate players can also use the Thrasher for aggressive distance shots.
If you want a high speed driver but don't have the arm speed to throw an overstable disc then give the Discraft Thrasher ESP a shot.
More plastics: Z Thrasher, Big Z Thrasher
You may also like: Discraft ESP Hades, Axiom Neutron Vanish
Discraft Thrasher ESP Flight Numbers
Speed

: 12

Glide

: 5

Turn

: -3

Fade

: 2
Commonly used for: Distance drives
Stability: Stable/understable
Experience: Intermediate +
Dimensions & Specs
Height

: 1.7 cm

Rim Depth

: 1.1 cm

Rim Thickness

: 2.1 cm

Diameter

: 21.1 cm

Flexibility

: 8.85 kg

Max Weight:

 175.1 gr