Discraft Crush Z Swirl Tour Series (Ledgestone 2022)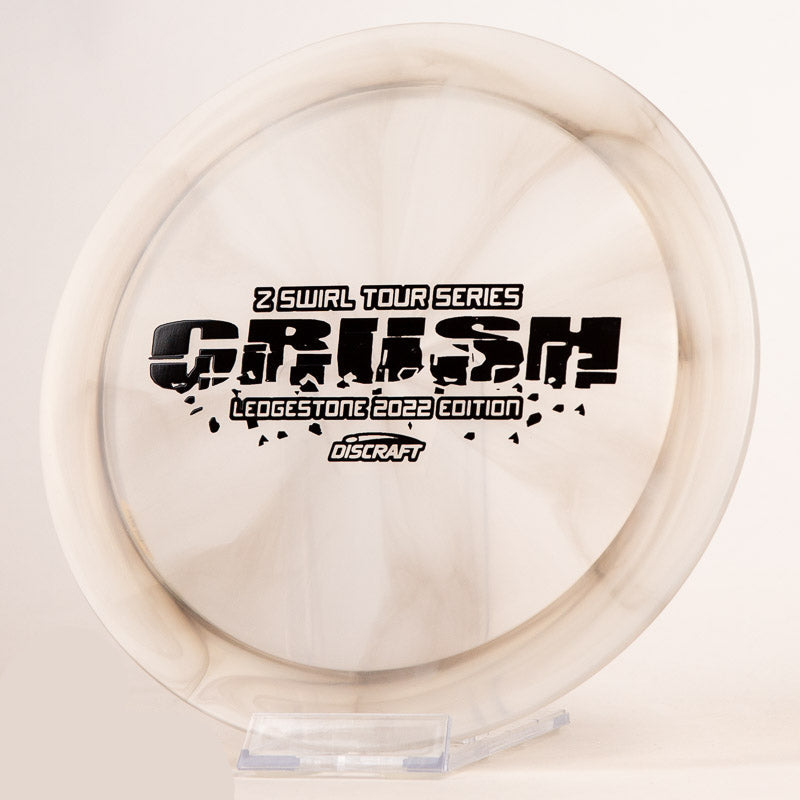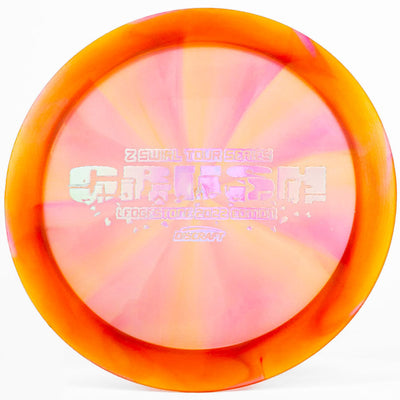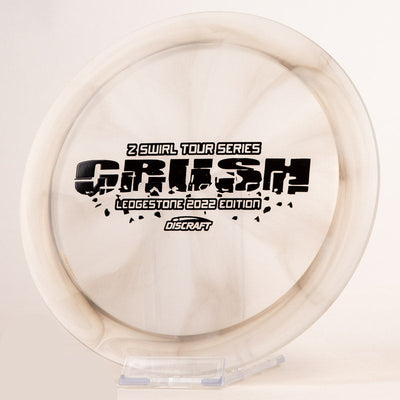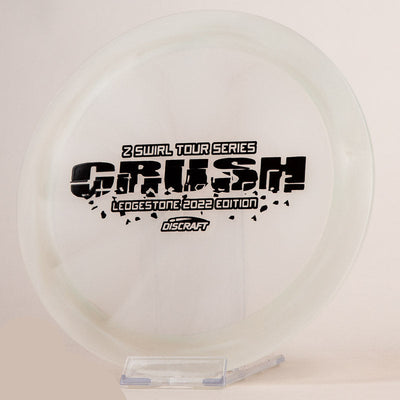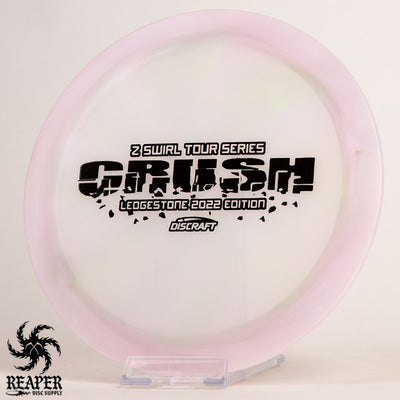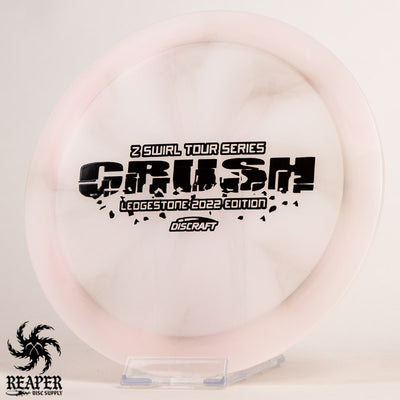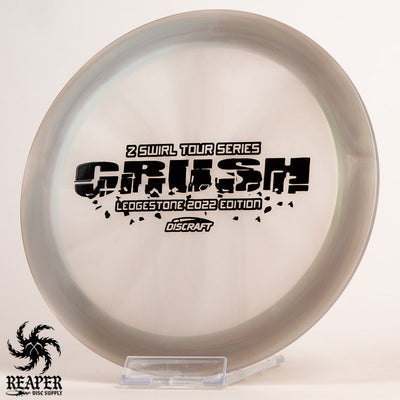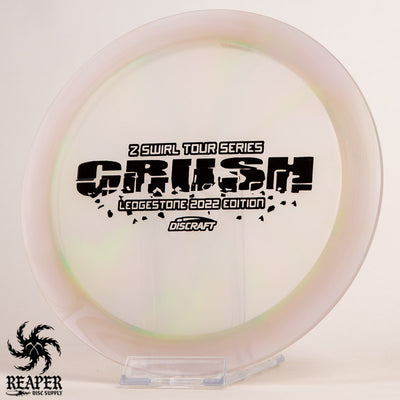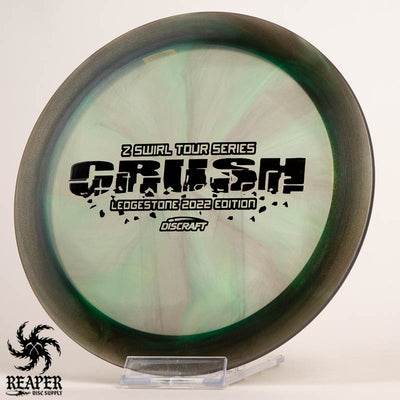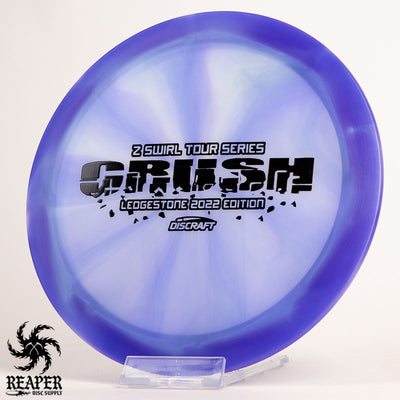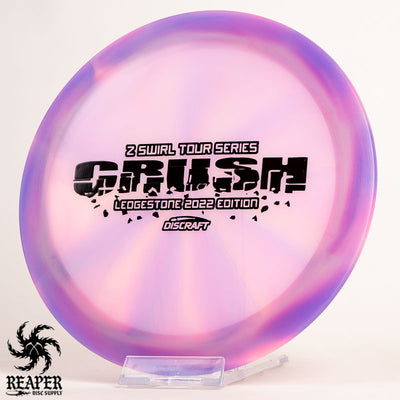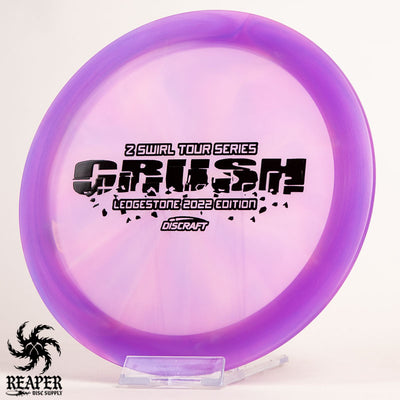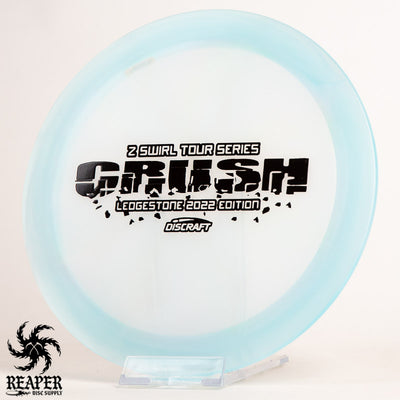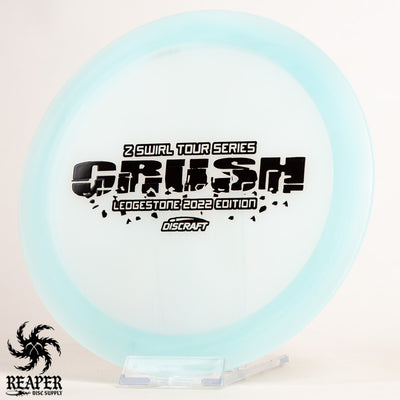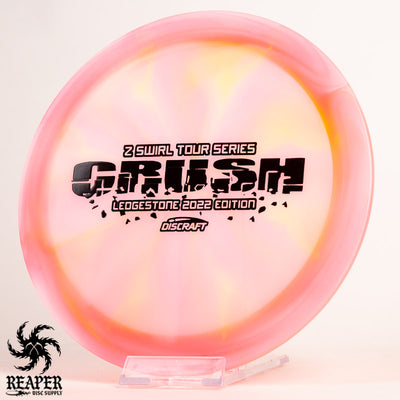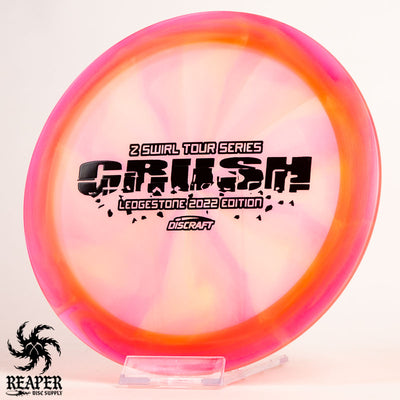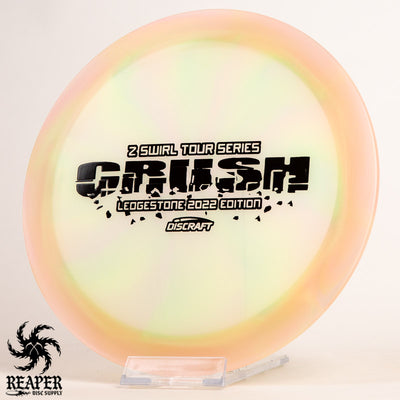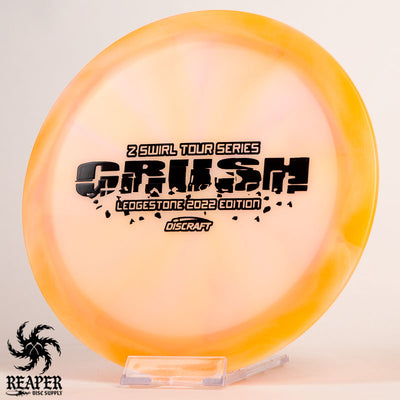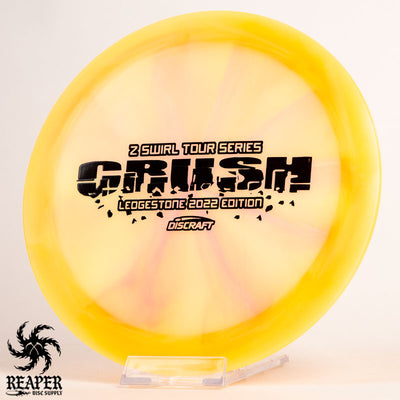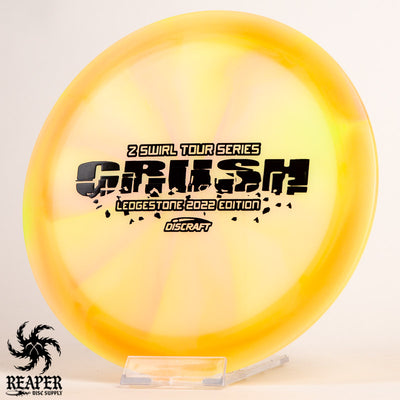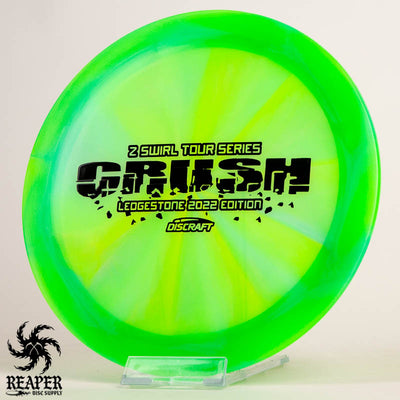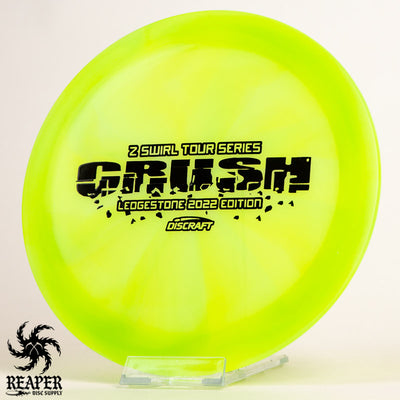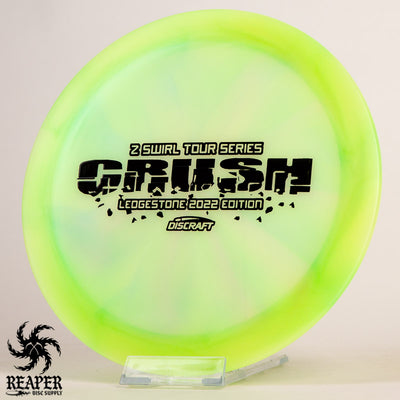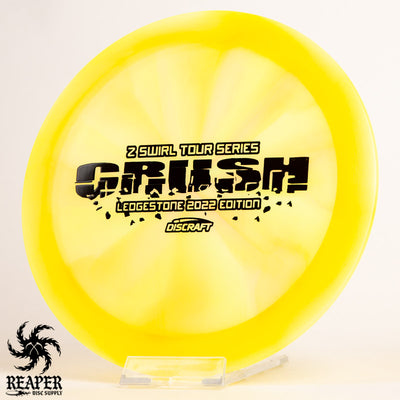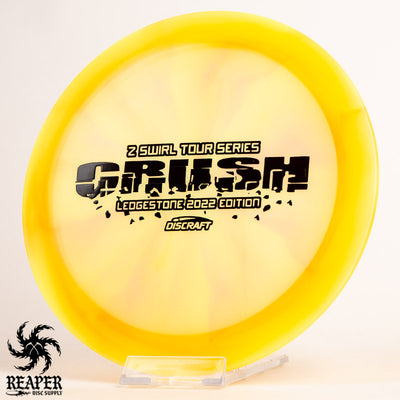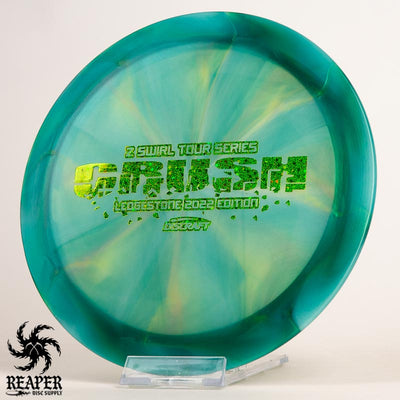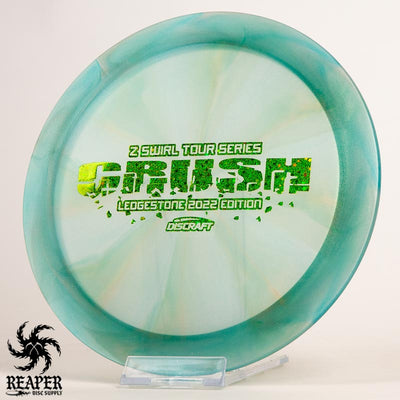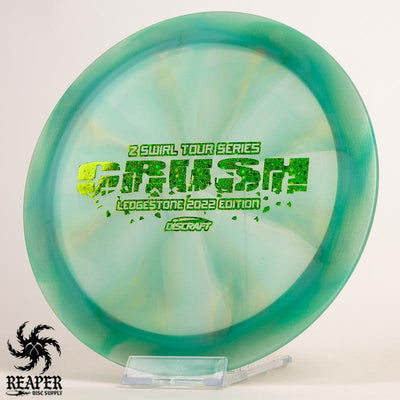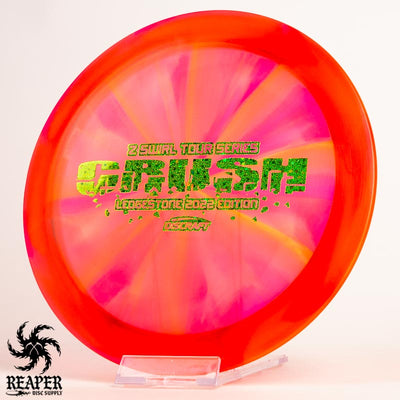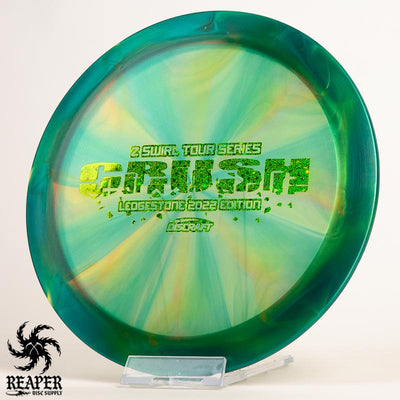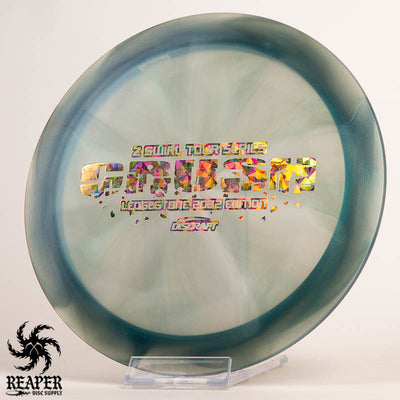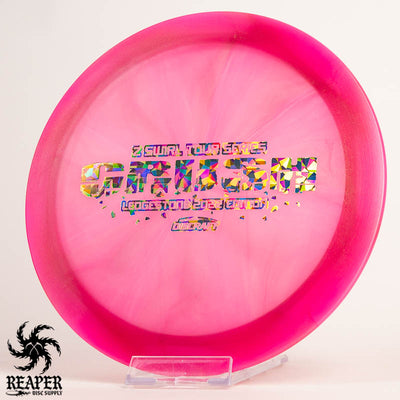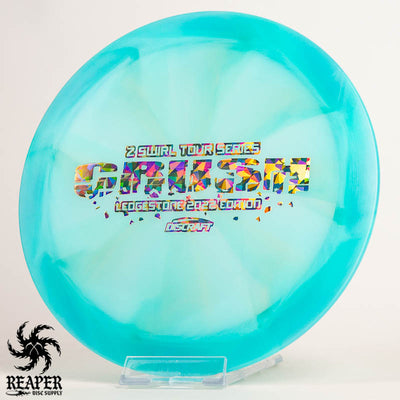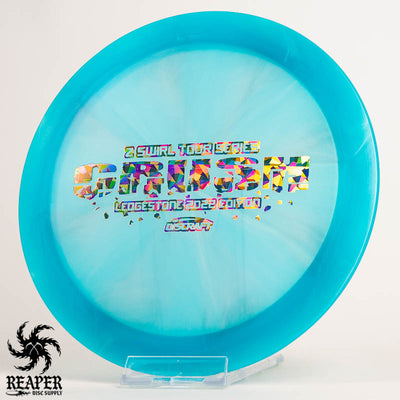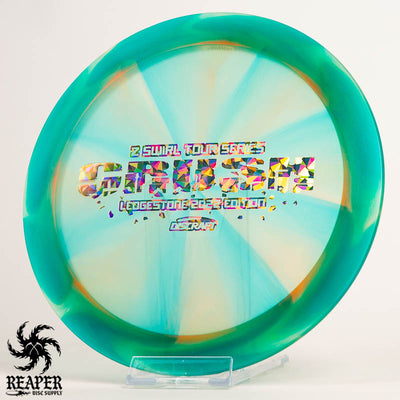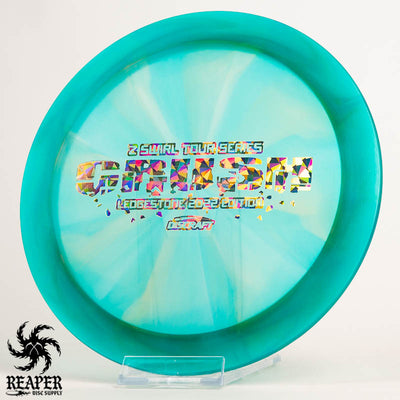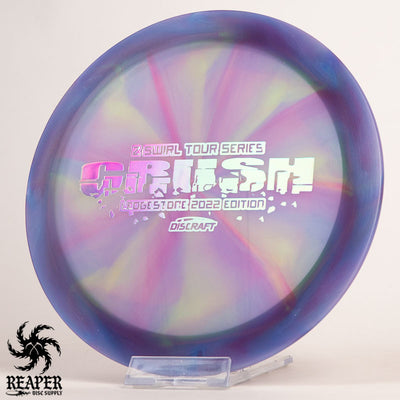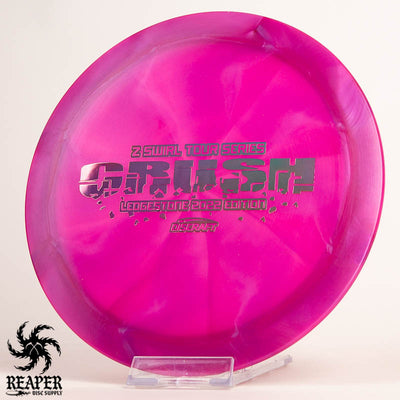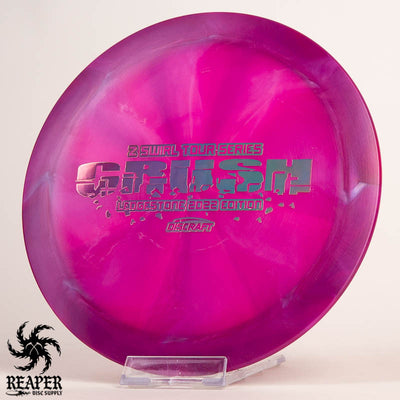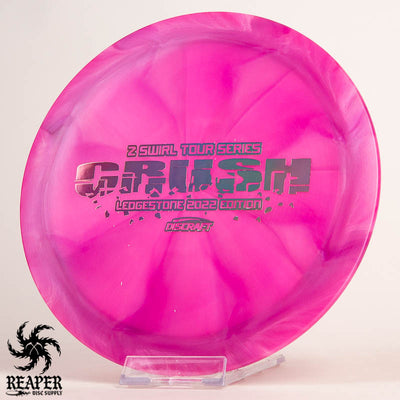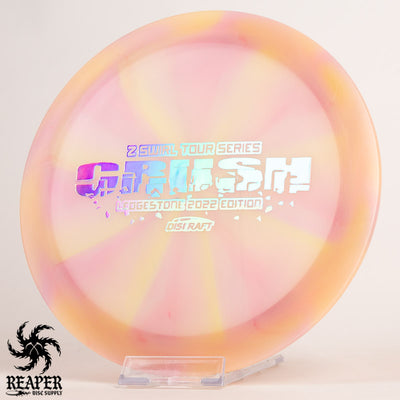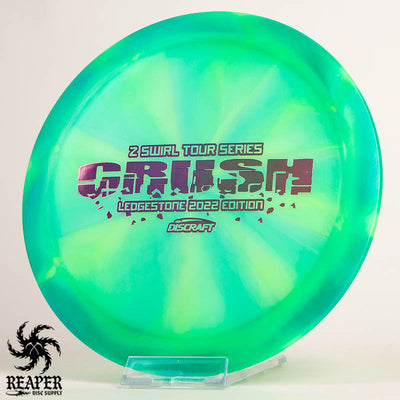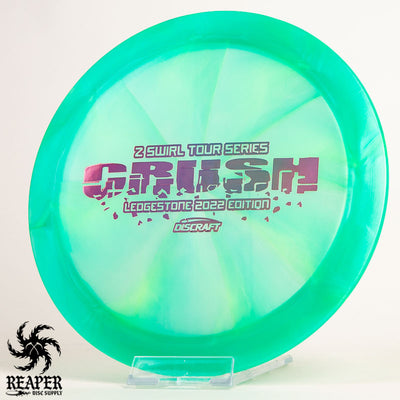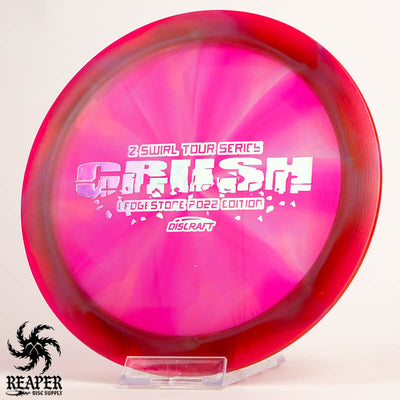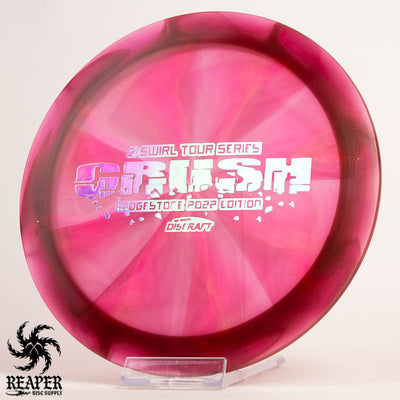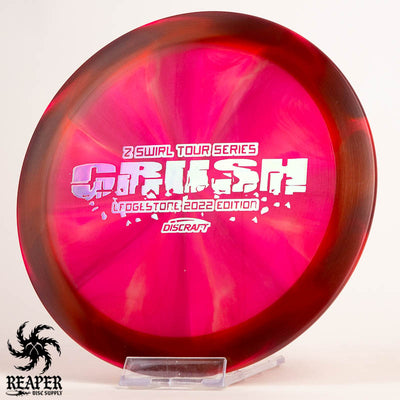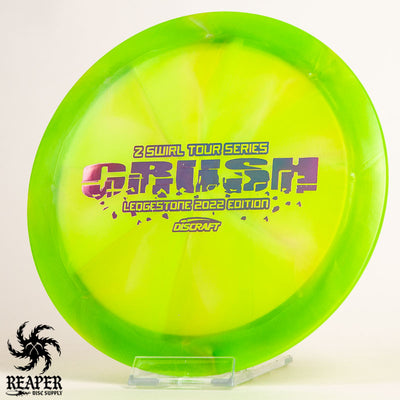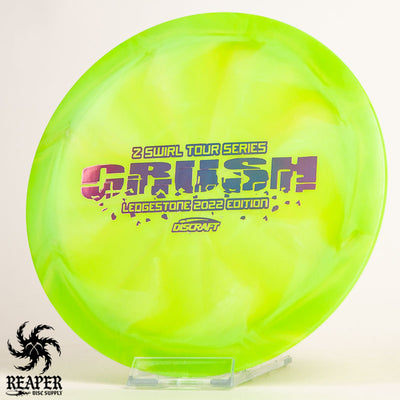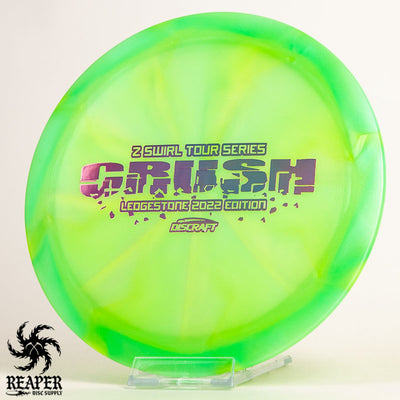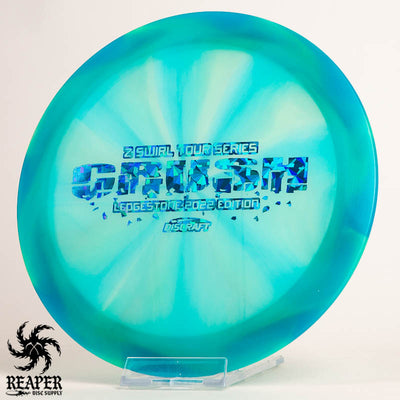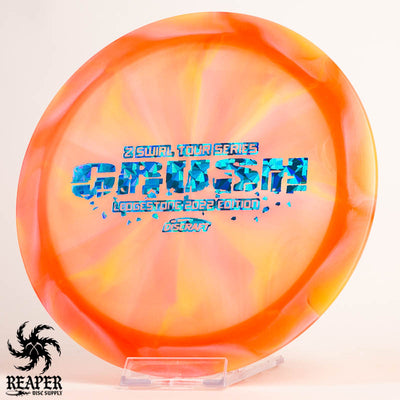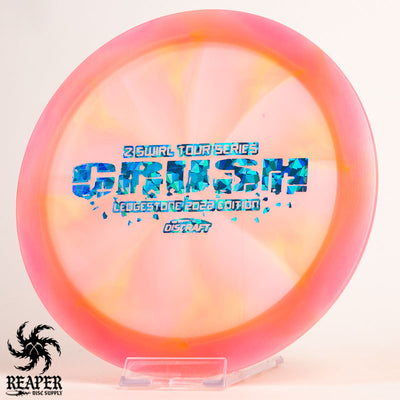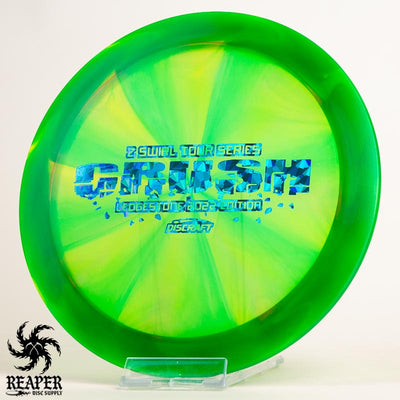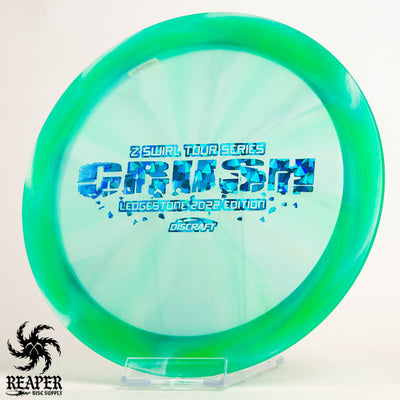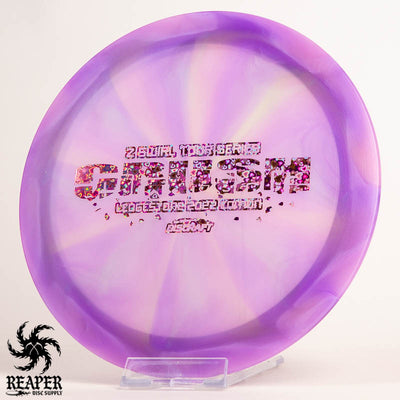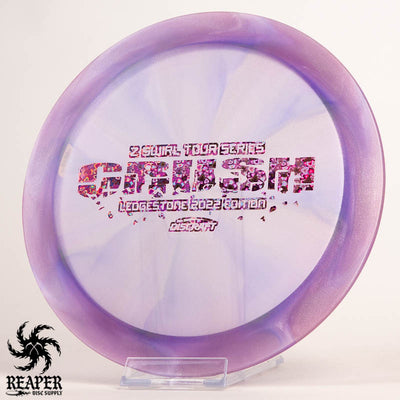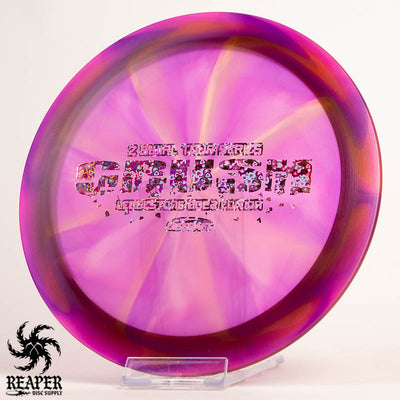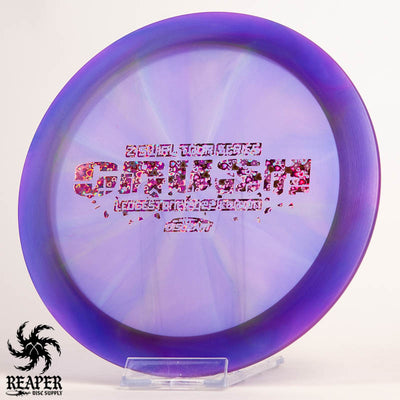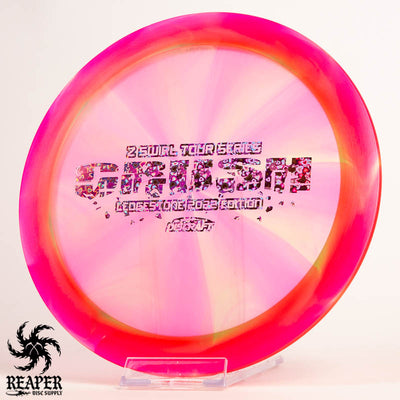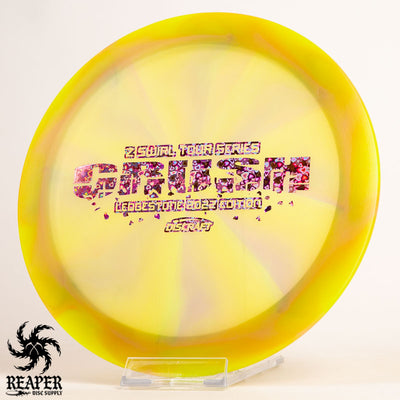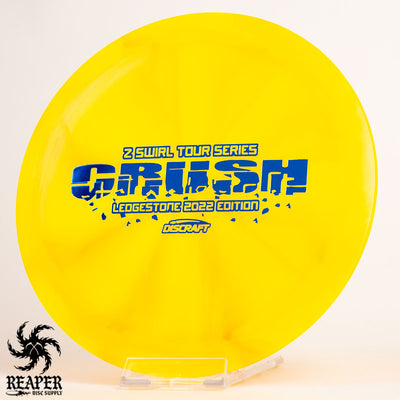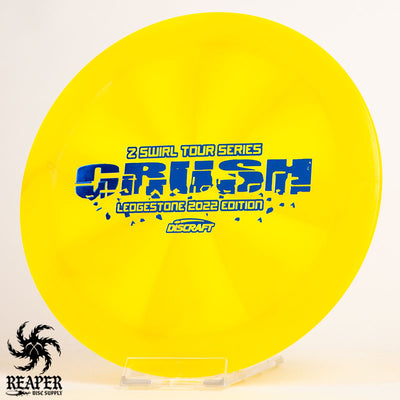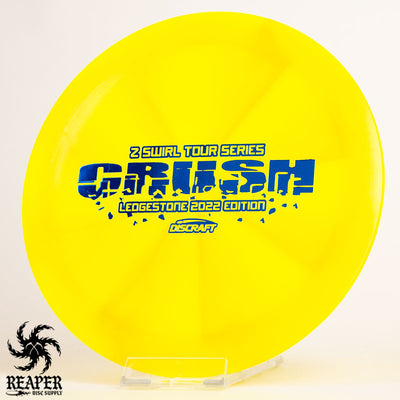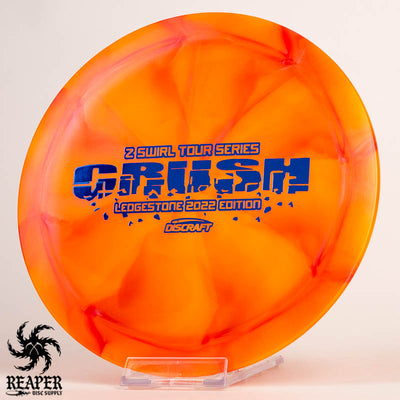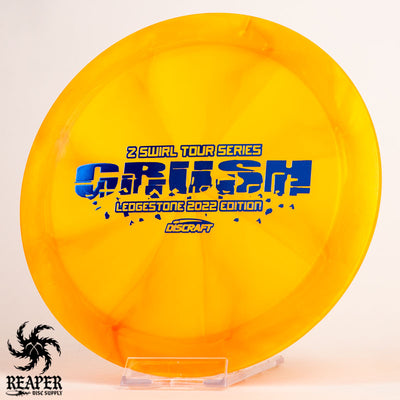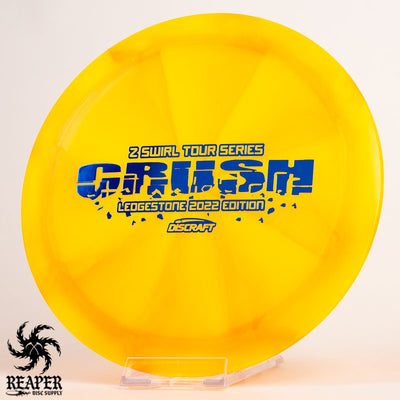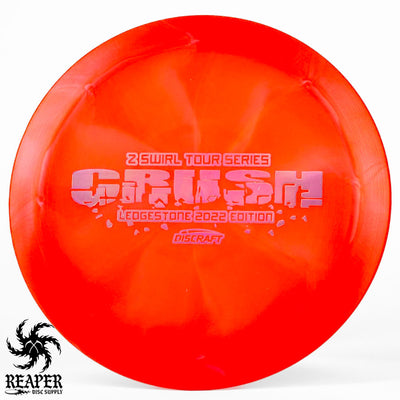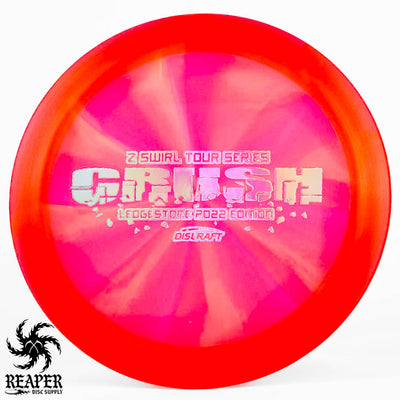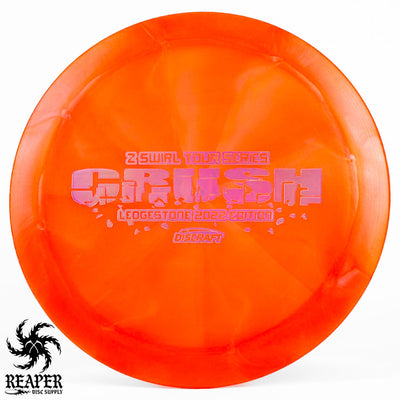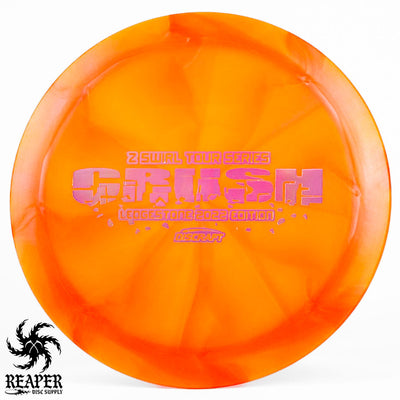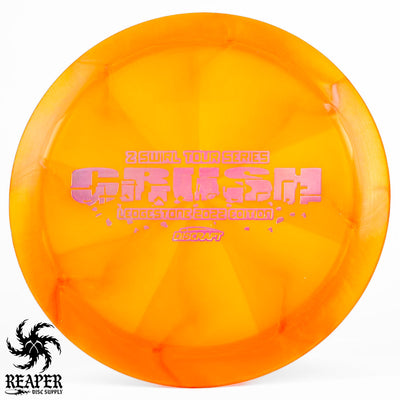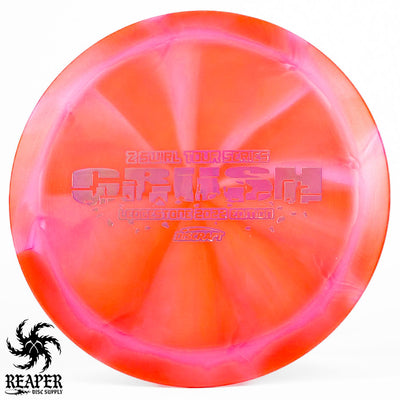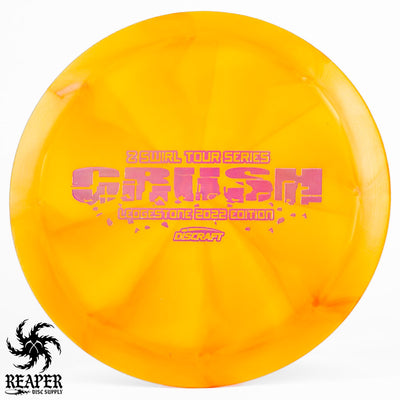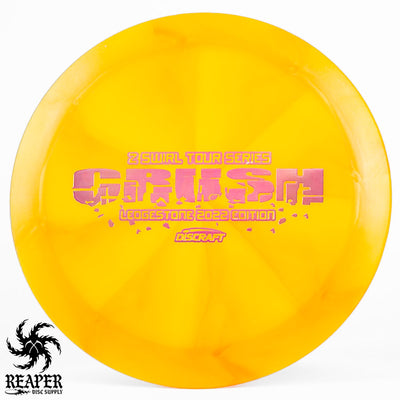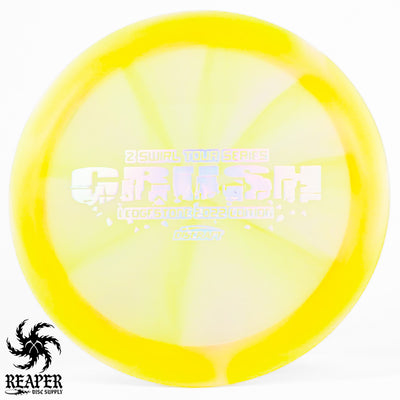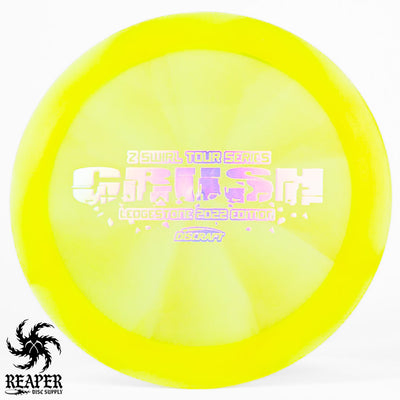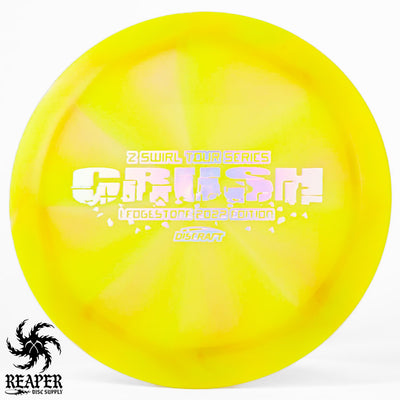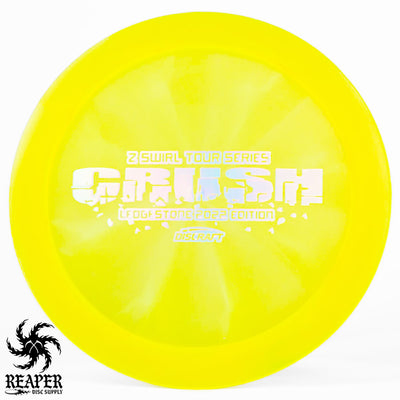 This Discraft Crush is a Ledgestone 2022 exclusive run in Tour Series Z Swirl plastic that only a handful of retailers received. This Z Swirl plastic has some of the most outrageous colors I have ever seen in premium plastic, and the stamp is dope also!
The Crush is an overstable distance driver that you can depend on even in the gnarliest of weather conditions. This disc is my go-to driver whenever I face extreme headwinds or crosswinds. You can count on a hard fade every time you throw it.

A slower, more understable disc will be a better choice if you are new to disc golf, as the Crush is not suited for beginners. It requires significant arm speed to throw and has virtually no turn at all.
More Beefy Distance Drivers:
Discraft Crush Flight Numbers
Speed

: 11

Glide

: 5

Turn

: 0

Fade

: 4
Commonly used for: Distance, Utility
Stability: Overstable
Experience: Advanced
Dimensions & Specs
Height

: 1.7 cm

Rim Depth

: 1.2 cm

Rim Thickness

: 2.1 cm

Diameter

: 21.1 cm

Flexibility

: 9.30 kg

Max Weight:

 175.1 gr