Discmania P1 (D-Line Flex 2)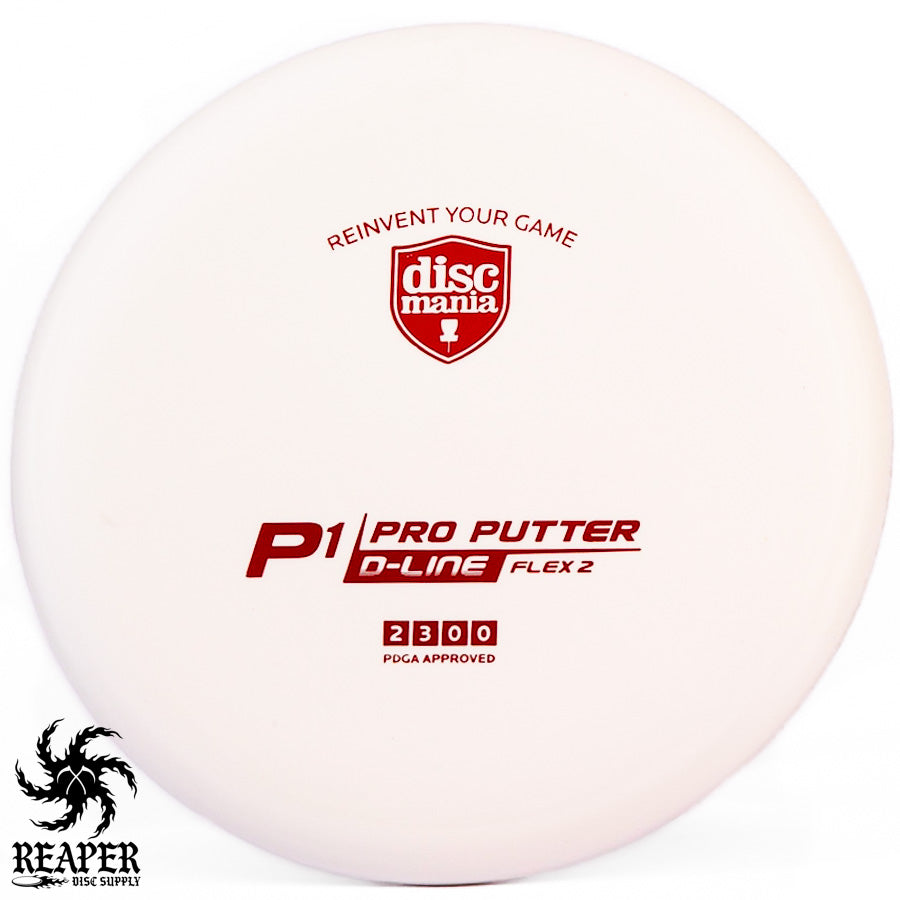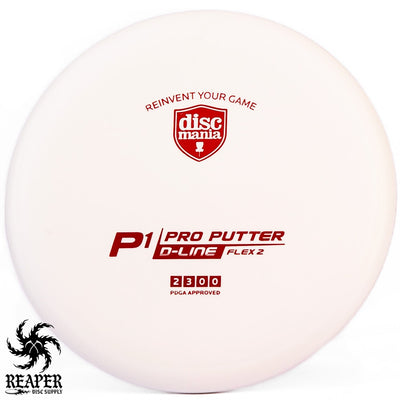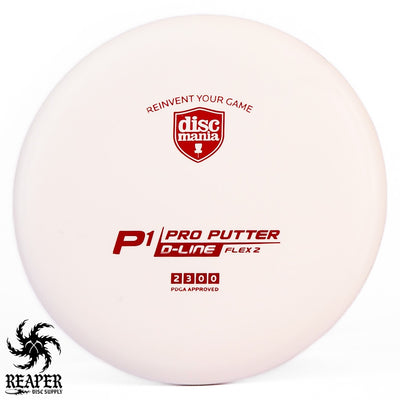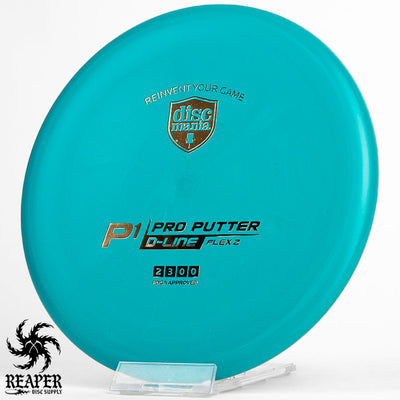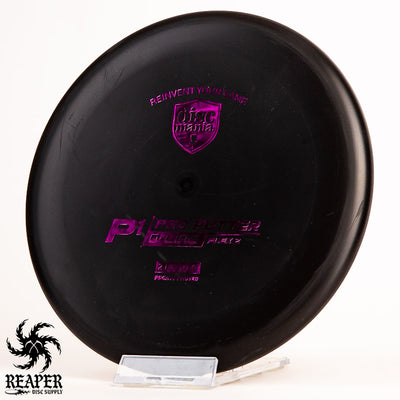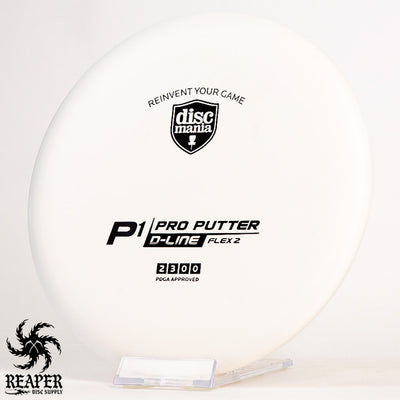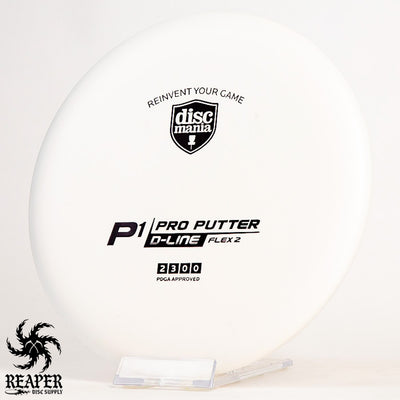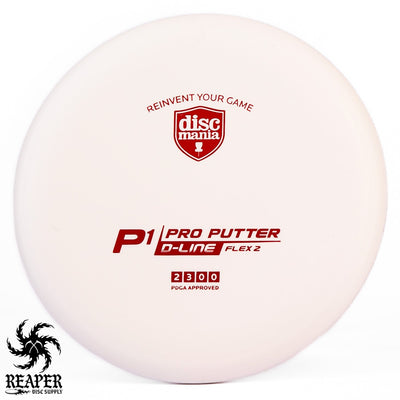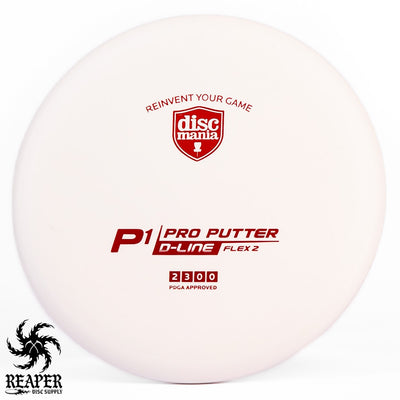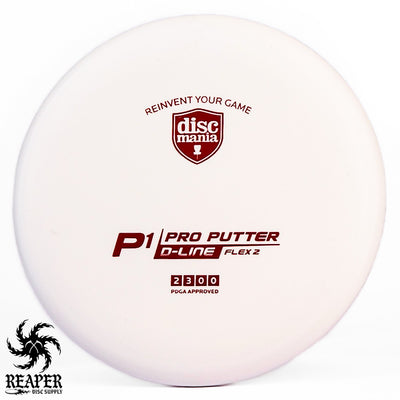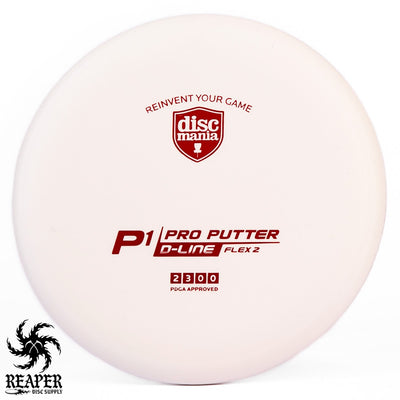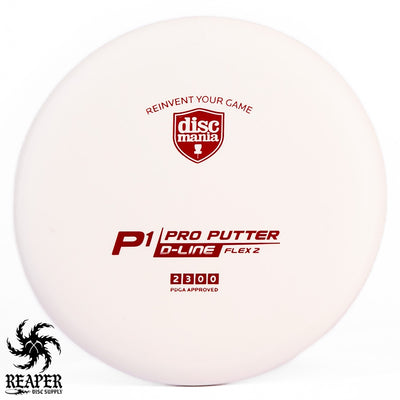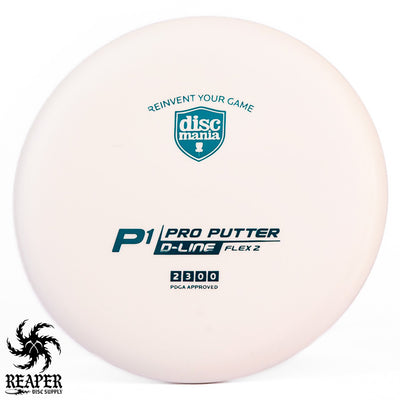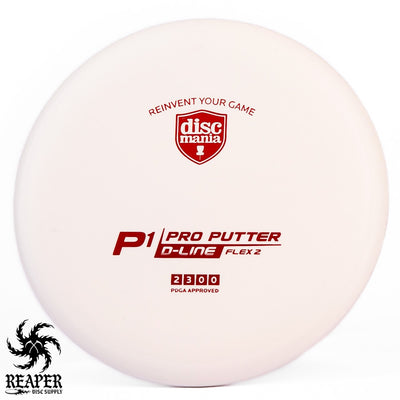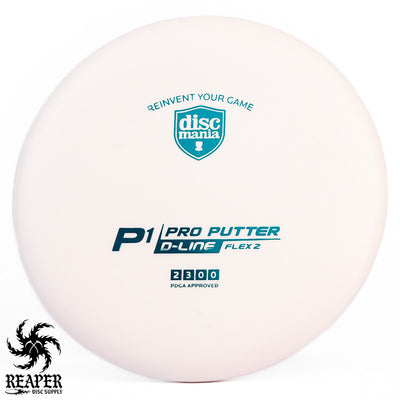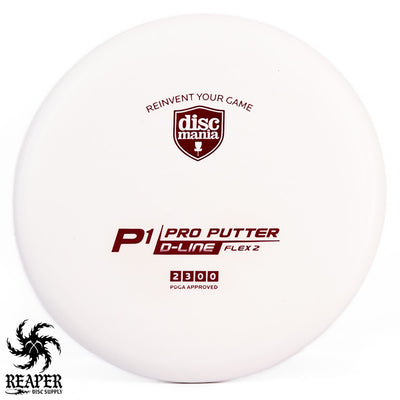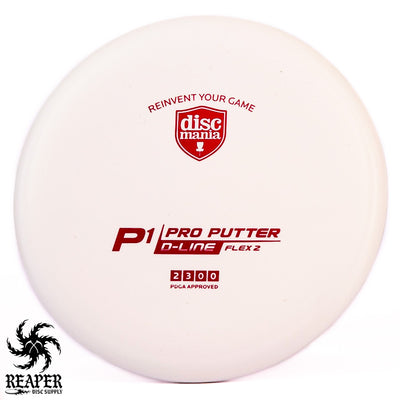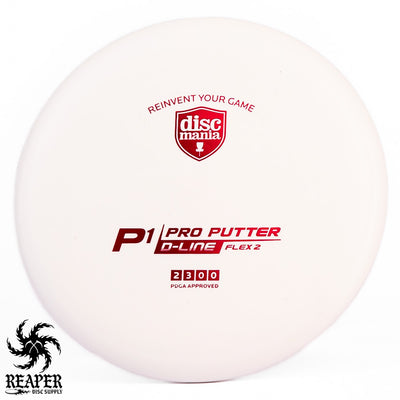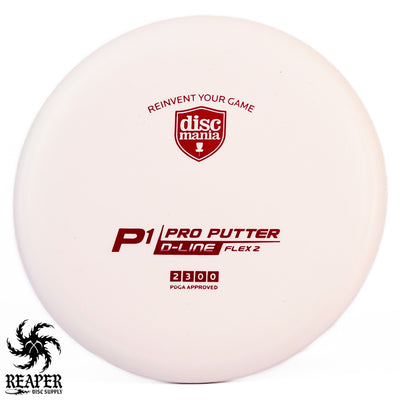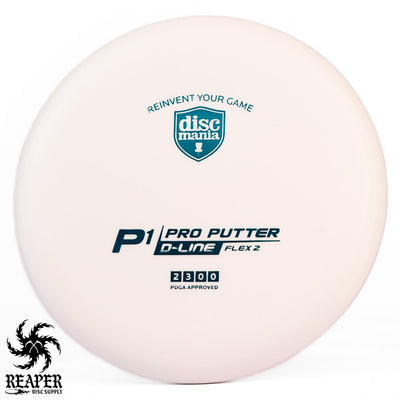 The Discmania P1 D-Line Flex 2 is an incredible putter for any skill level of player and is made with incredibly grippy plastic.
The P1 is a versatile disc that will hold any line that your shot requires. It has a slightly shallower rim than the P2 (1.5cm vs 1.6cm) and feels great for forehand and backhand shots. 
Whether you are a brand new beginner who needs a putting putter or an advanced player who needs to shape various lines, the P1 Flex 2 is an excellent option!
You may also like: Discmania P2, Discmania Glow Shogun, Discmania Arctic Fang
Discmania P1 Flight Numbers
Speed

: 2

Glide

: 3

Turn

: 0

Fade

: 0
Commonly used for: Putting
Stability: Stable
Experience: Any
Dimensions & Specs
Height

: 2 cm

Rim Depth

: 1.5 cm

Rim Thickness

: 1.1 cm

Diameter

: 21.2 cm

Flexibility

: 10.8 kg

Max Weight:

 176 gr