Discmania Lone Howl 3 Metal Flake C-Line PD (Colton Montgomery)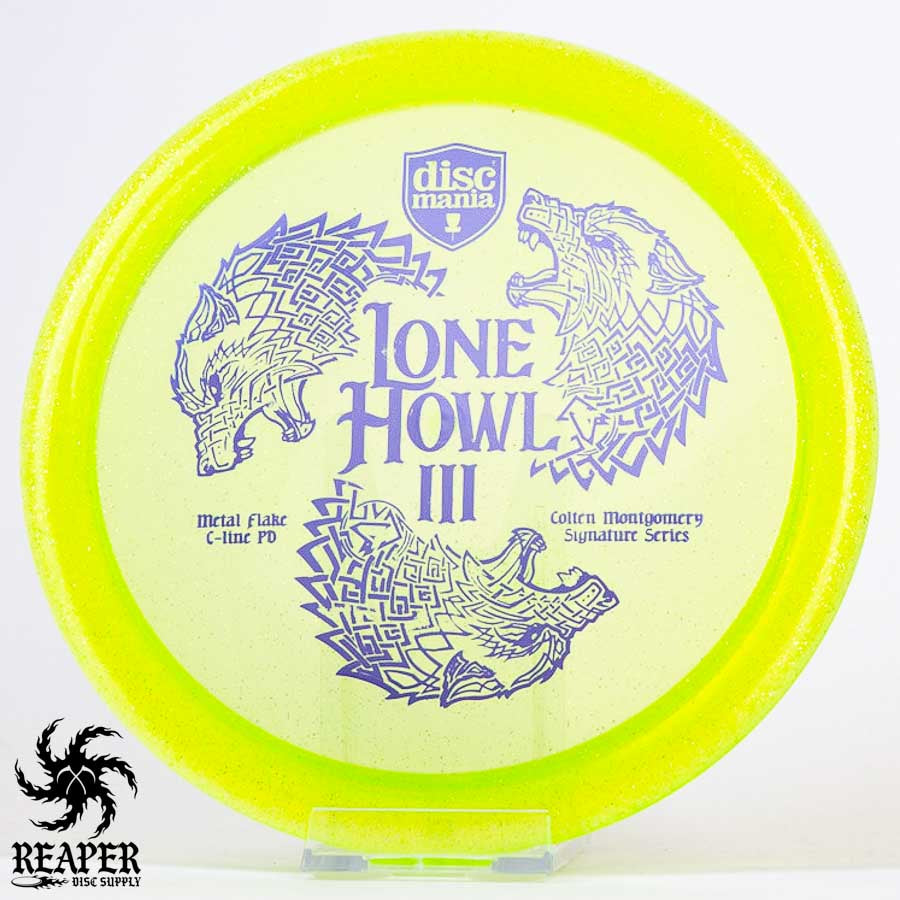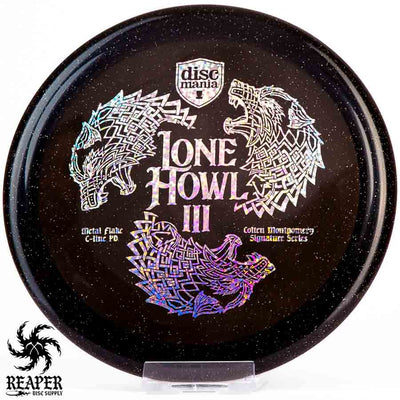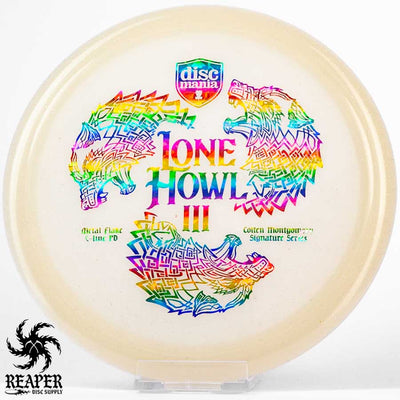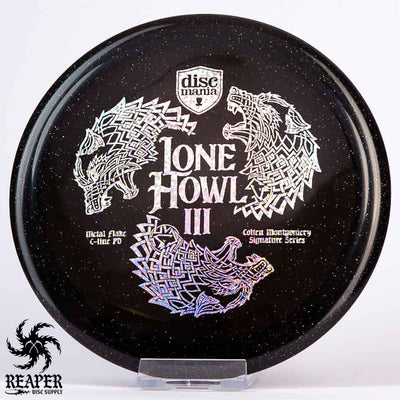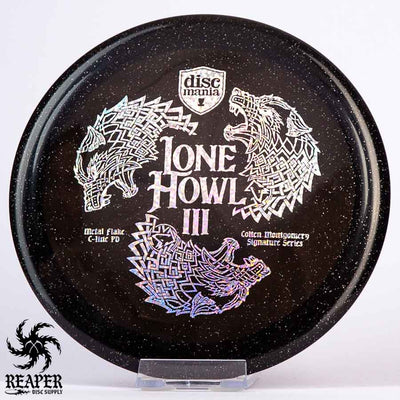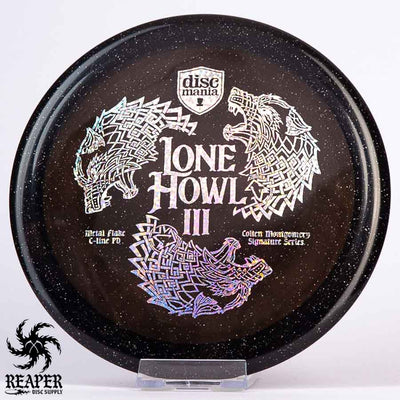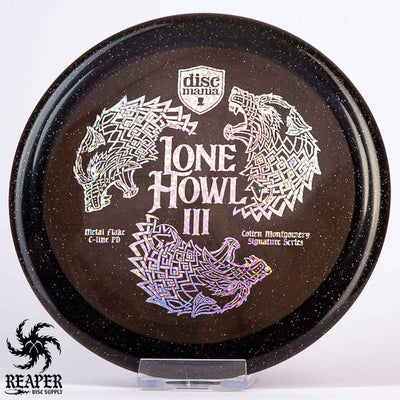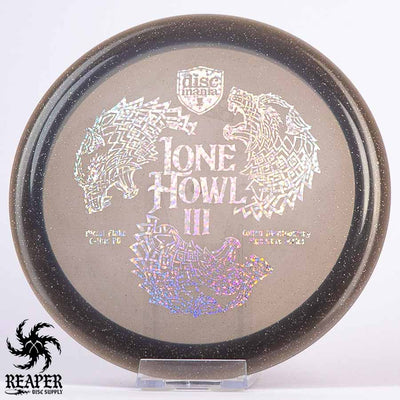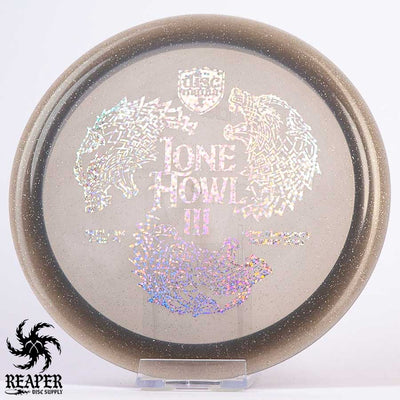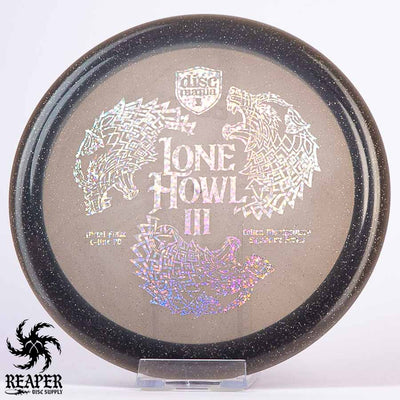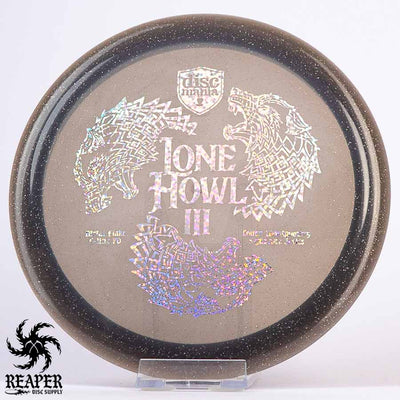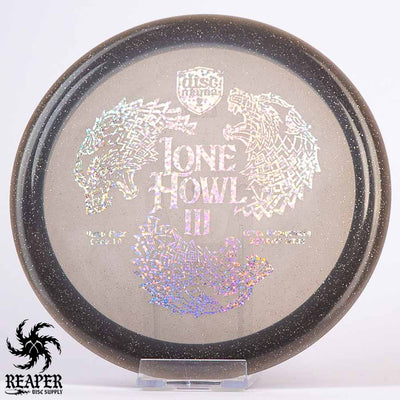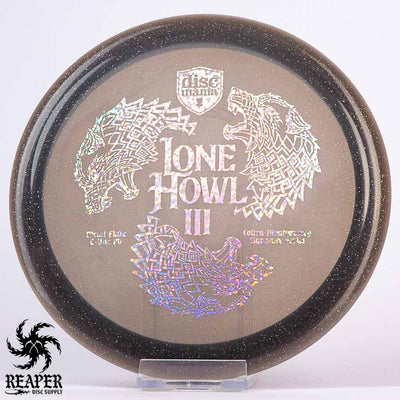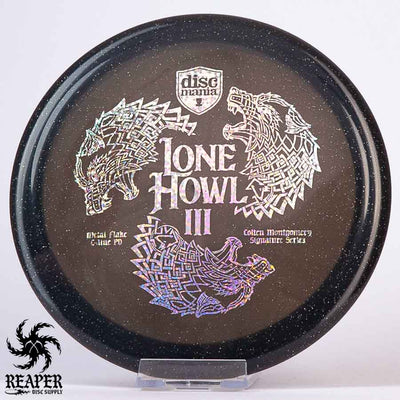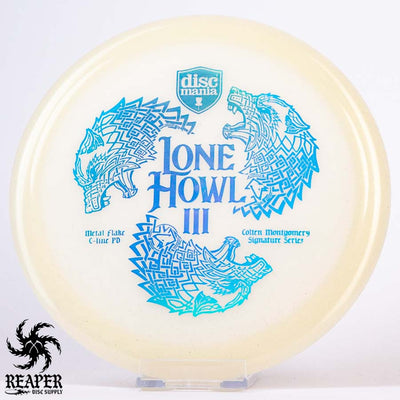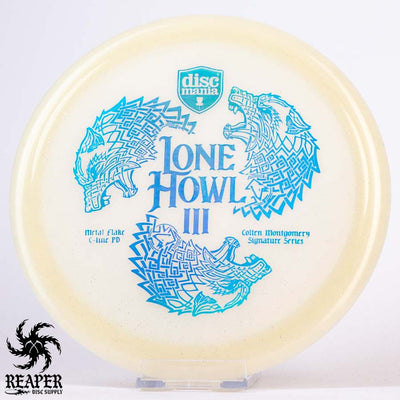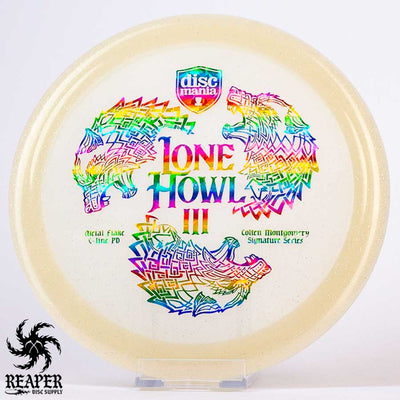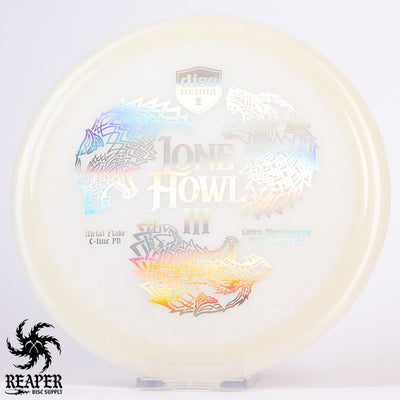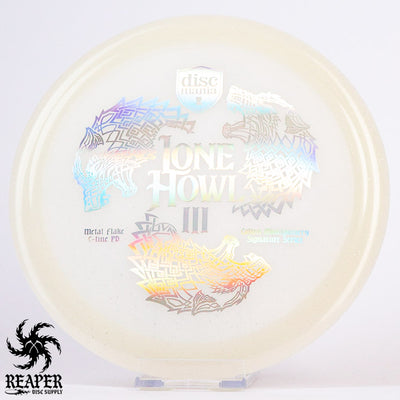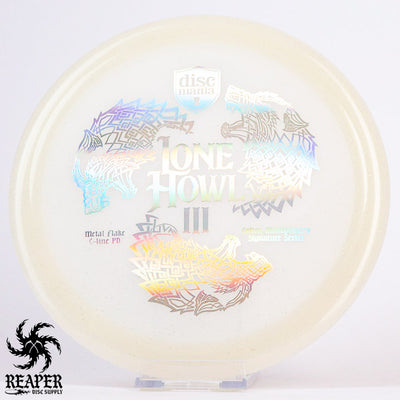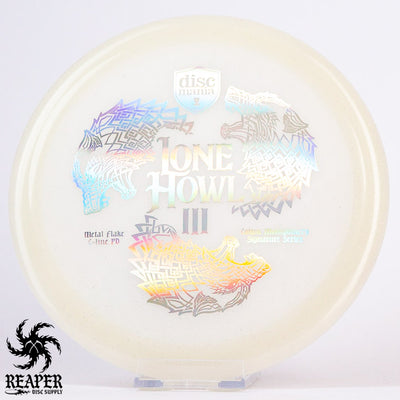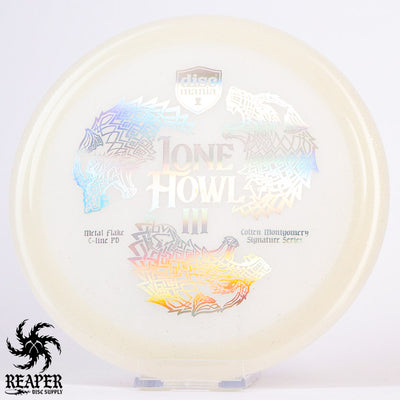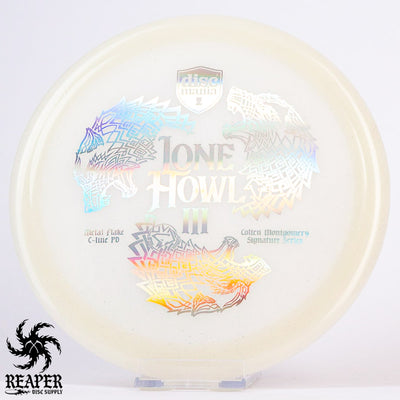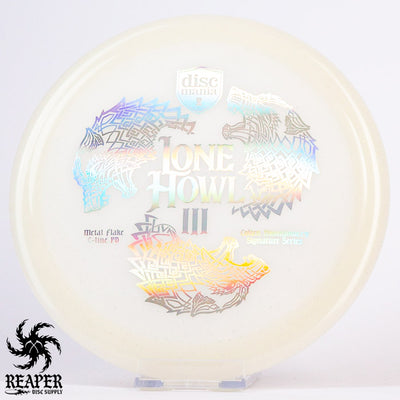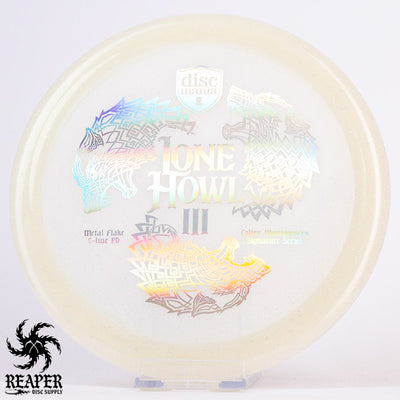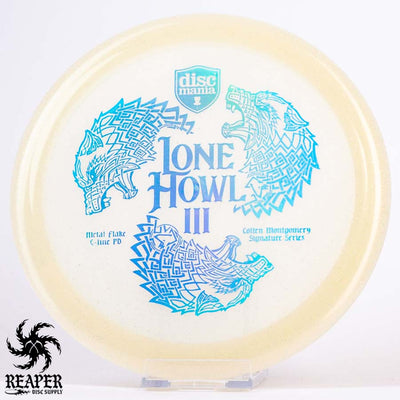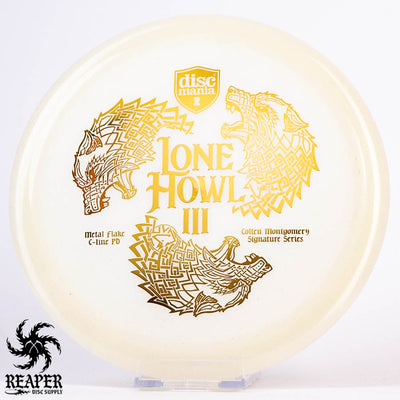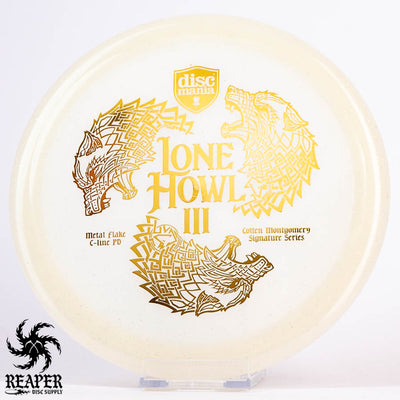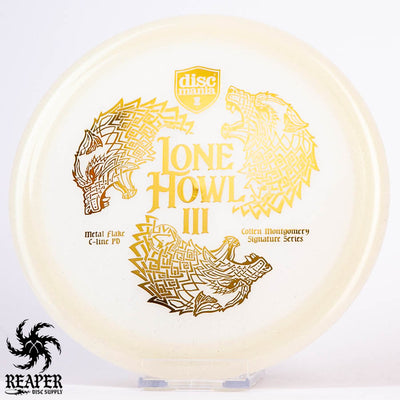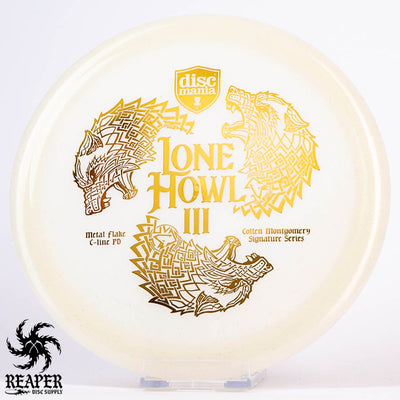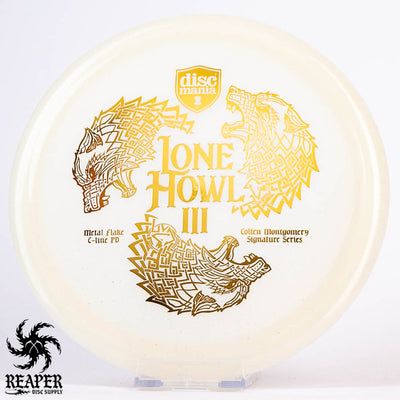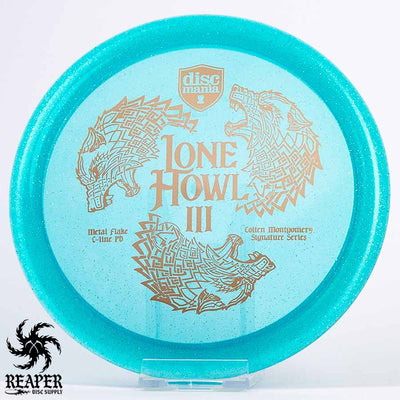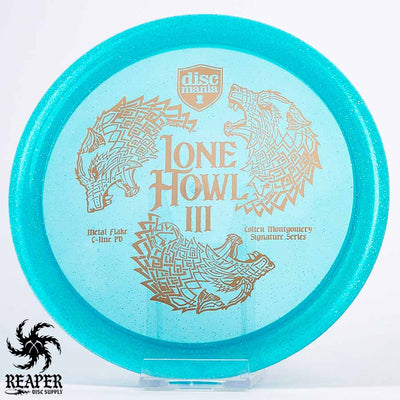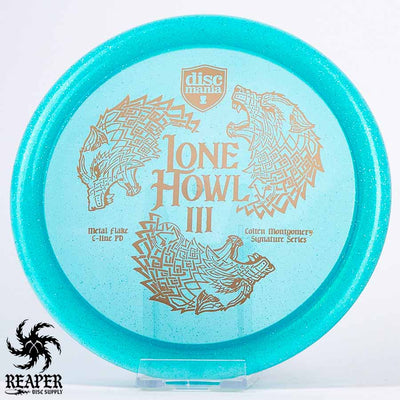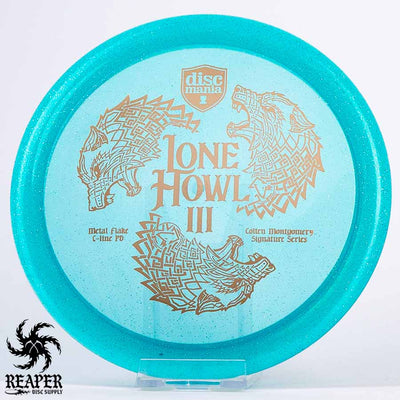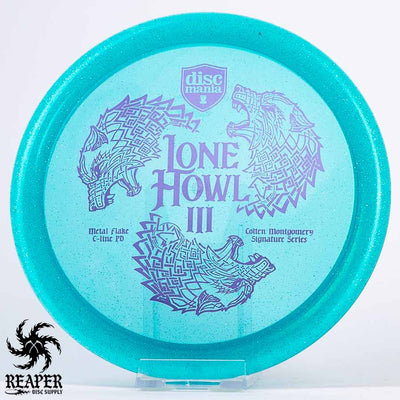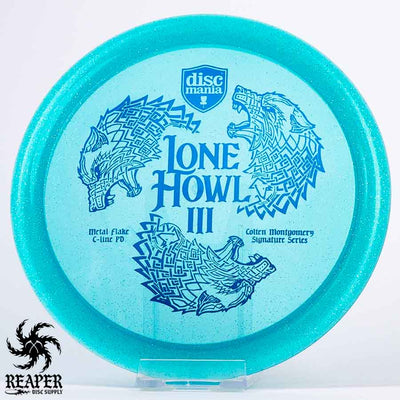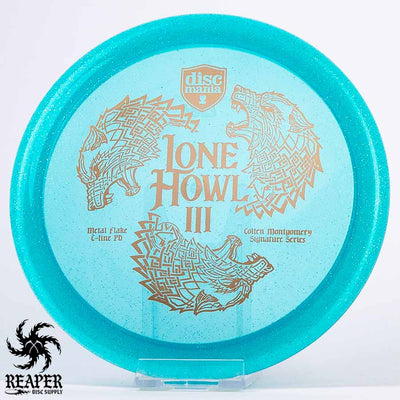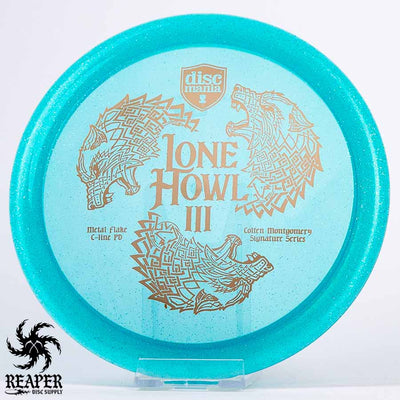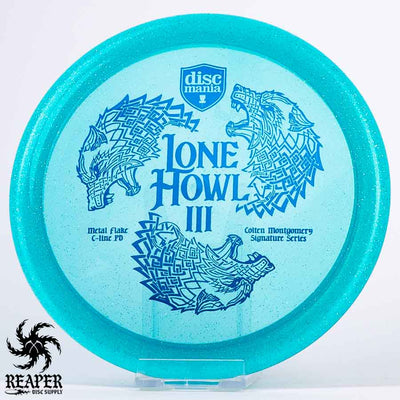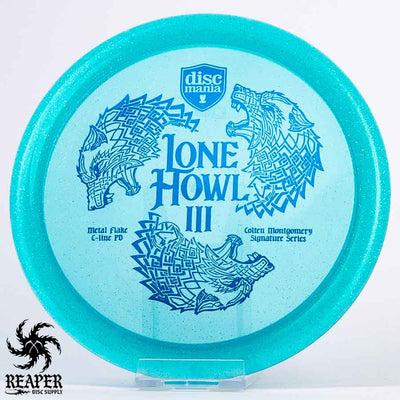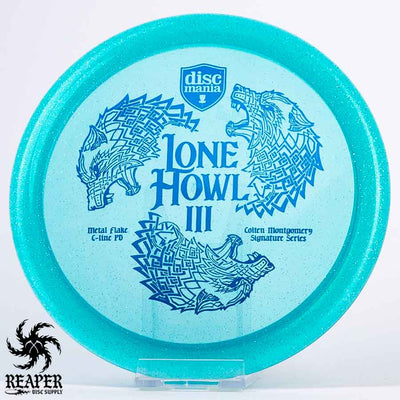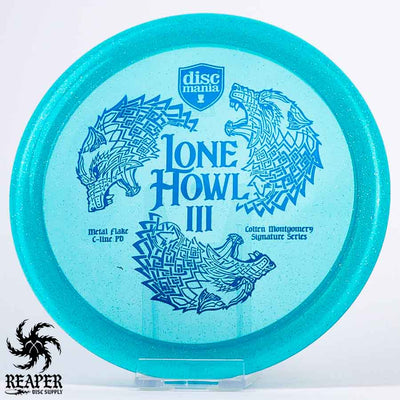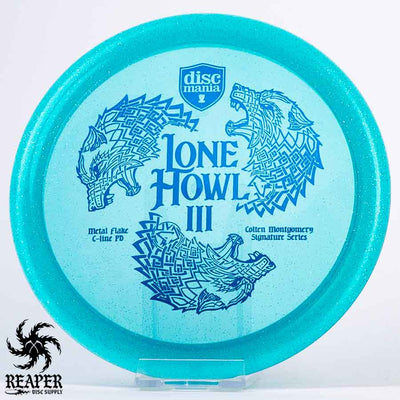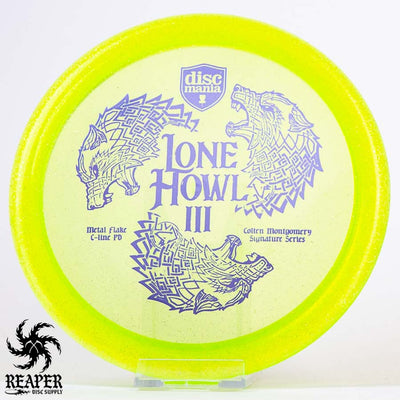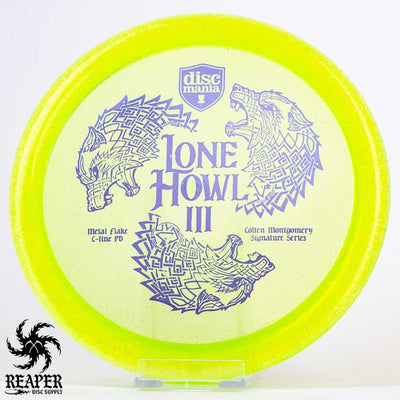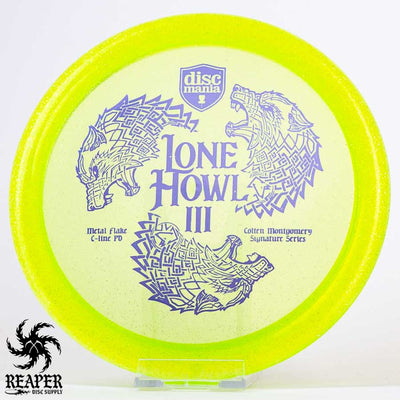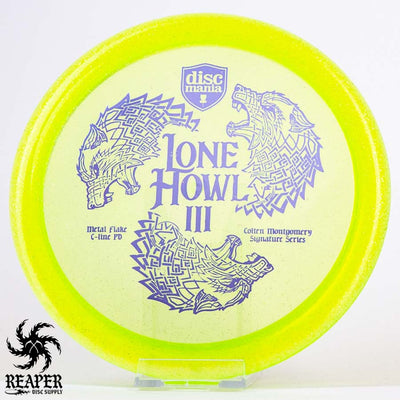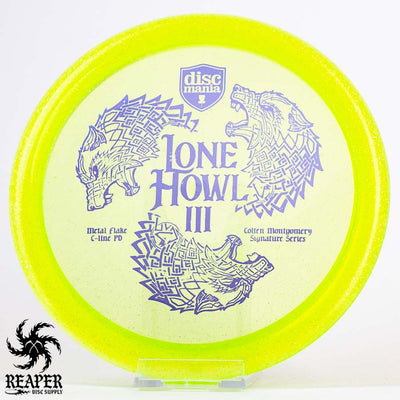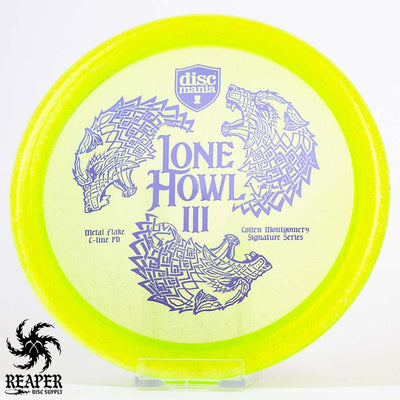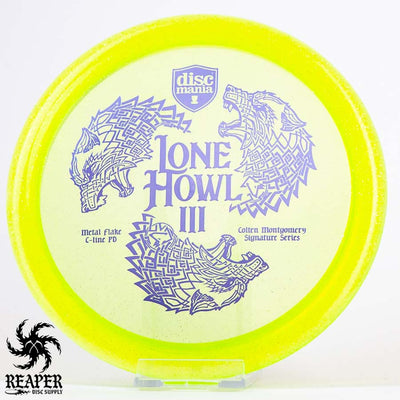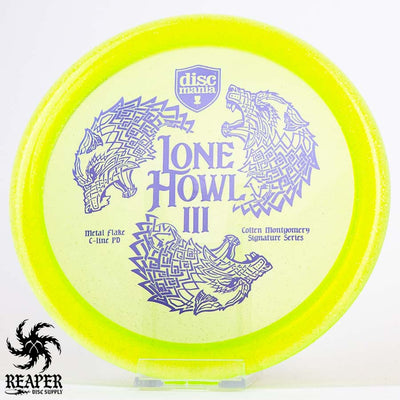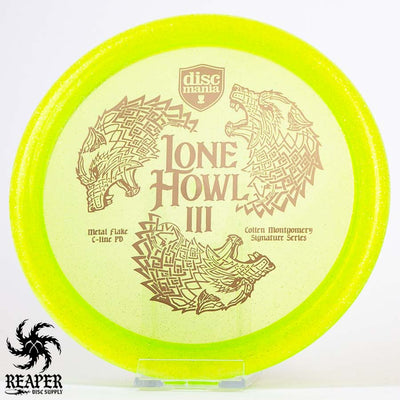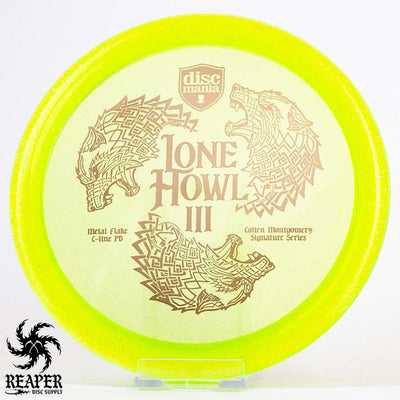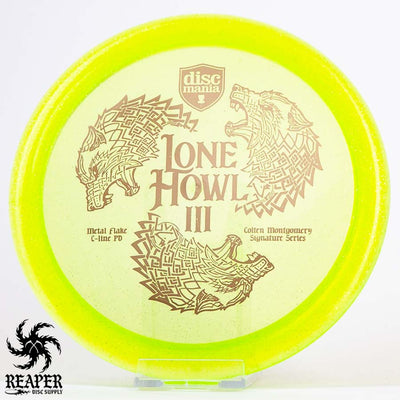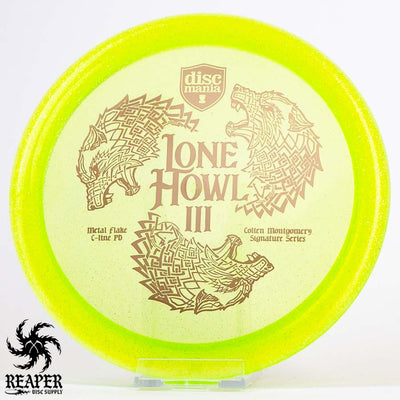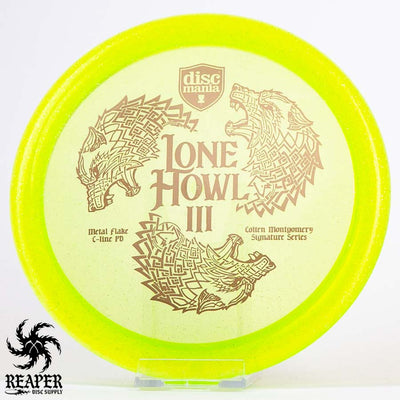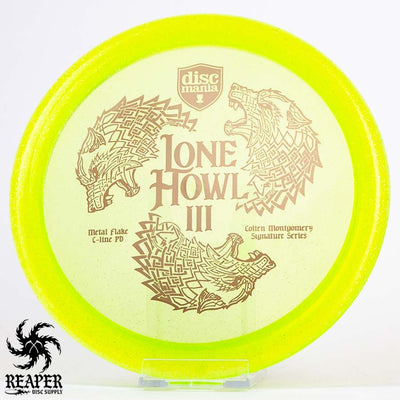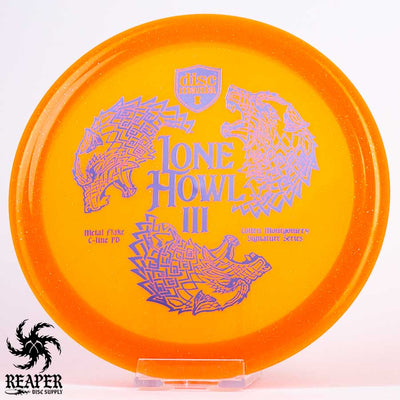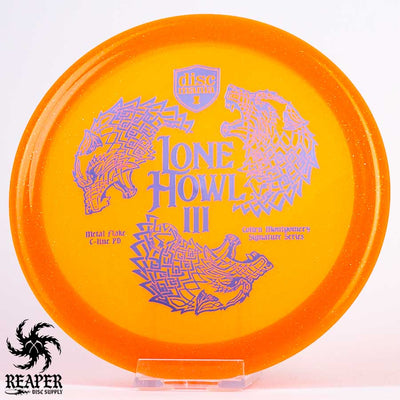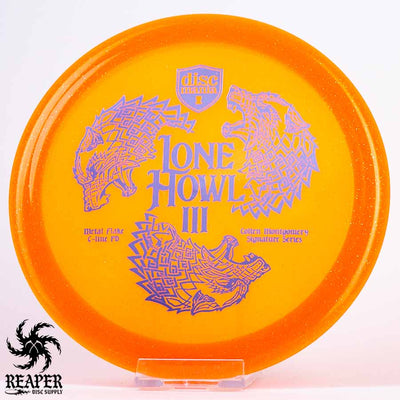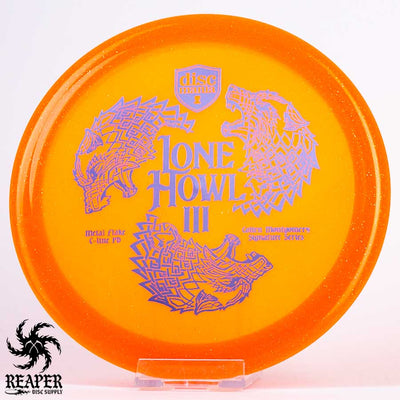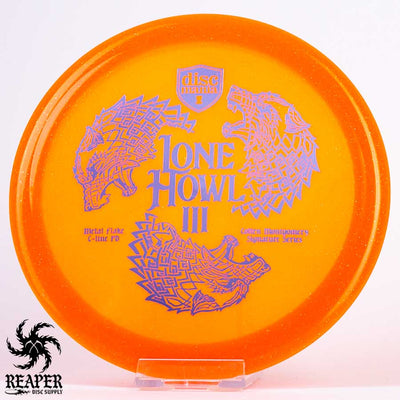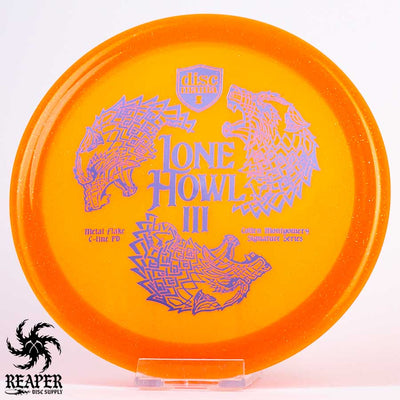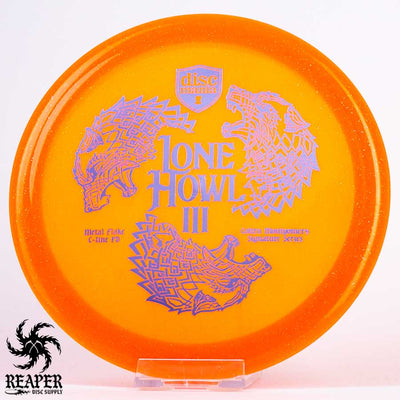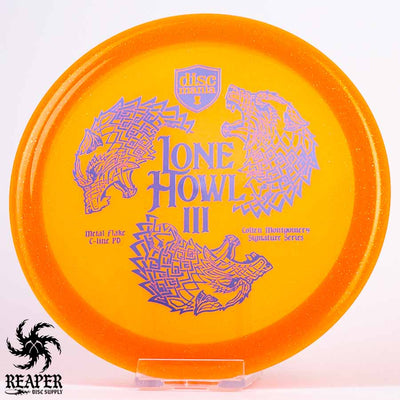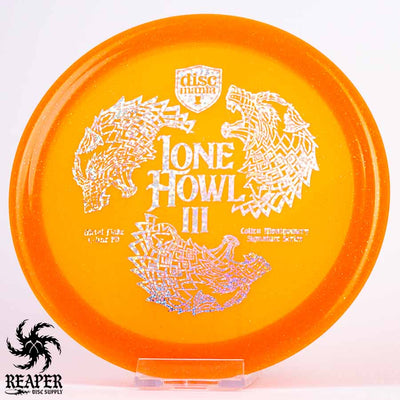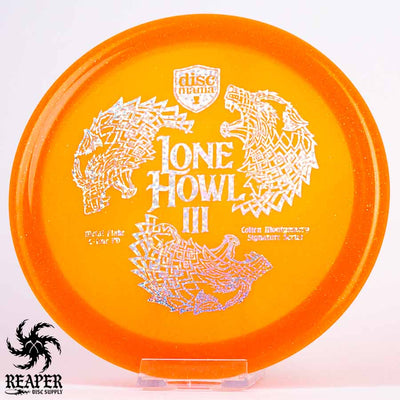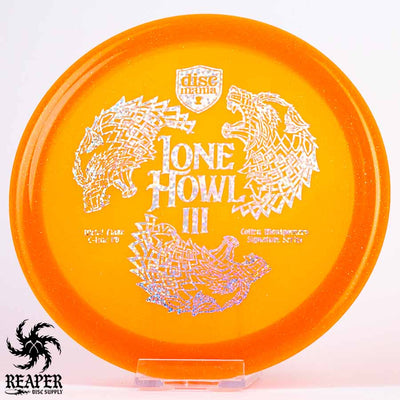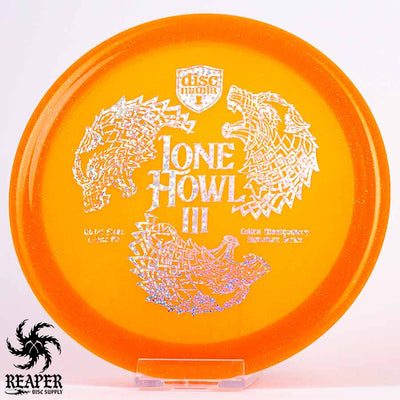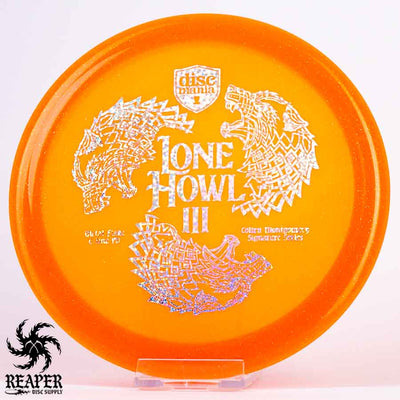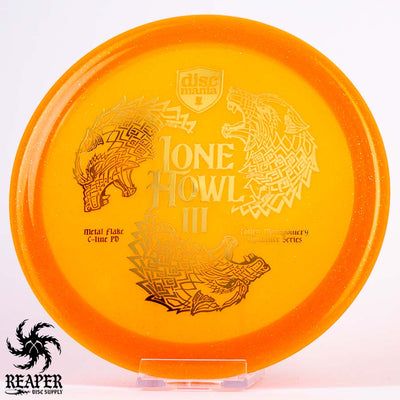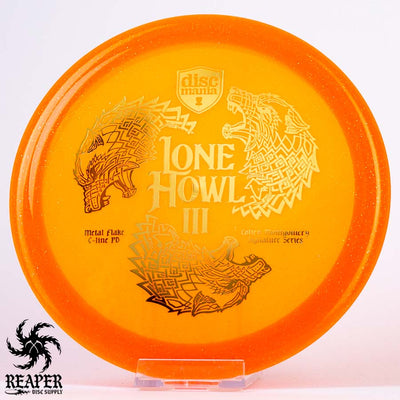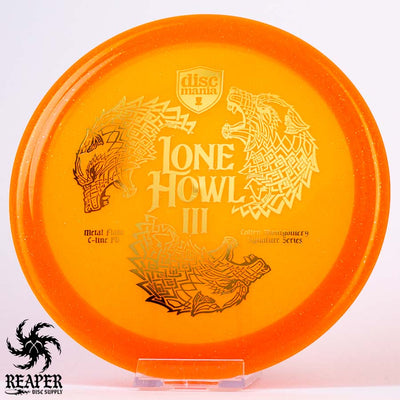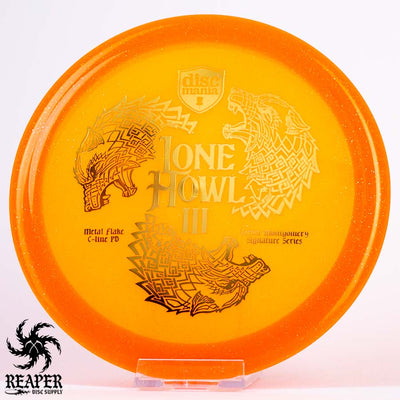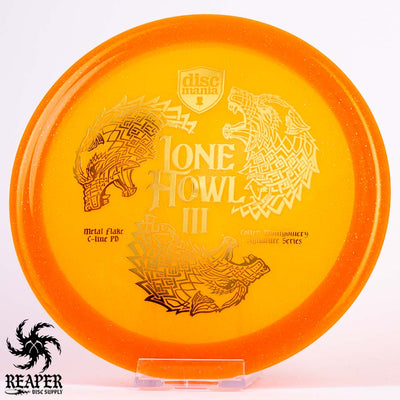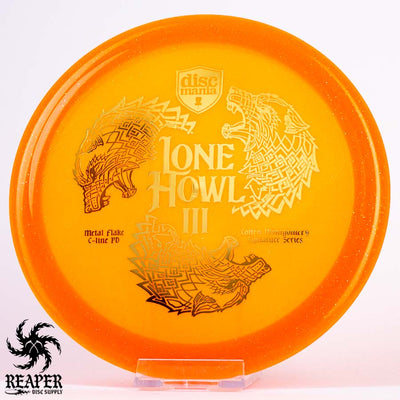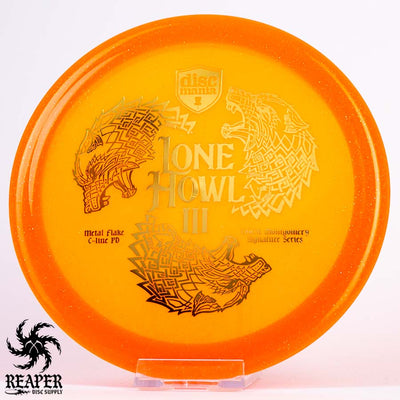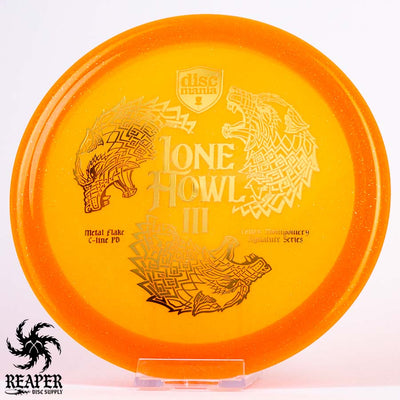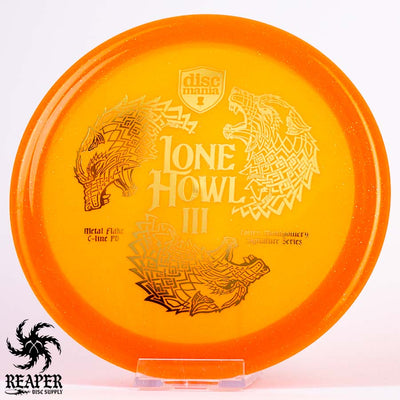 This year's Discmania Lone Howl 3 PD is made with speckled Metal Flake C-Line plastic for Colton Montgomery. These gorgeous discs are available in several different color and foil options, and feature a super rad three wolf design that looks dope when the disc is spinning. A significant portion from the sale of these discs goes directly to support Colton Montgomery on tour, so you can't go wrong with the Discmania Metal Flake Lone Howl 3 in C-Line plastic.
We also have the stock Discmania PD (C-Line) and the Innova Champion Power Disc.
Discmania Lone Howl 3 Flight Numbers
Speed

: 10

Glide

: 4

Turn

: 0

Fade

: 3
Commonly used for: Distance Driver
Stability: Overstable
Experience: Intermediate to Advanced
Rim: Beadless
Lone Howl 3 PDGA Specs
Height

: 1.5 cm

Rim Depth

: 1.2 cm

Rim Thickness

: 1.9 cm

Diameter

: 21.2 cm

Flexibility

: 11.82 kg

Max Weight:

 176.0 gr