Discmania Active Premium Glow Shogun (Reaper Wolf)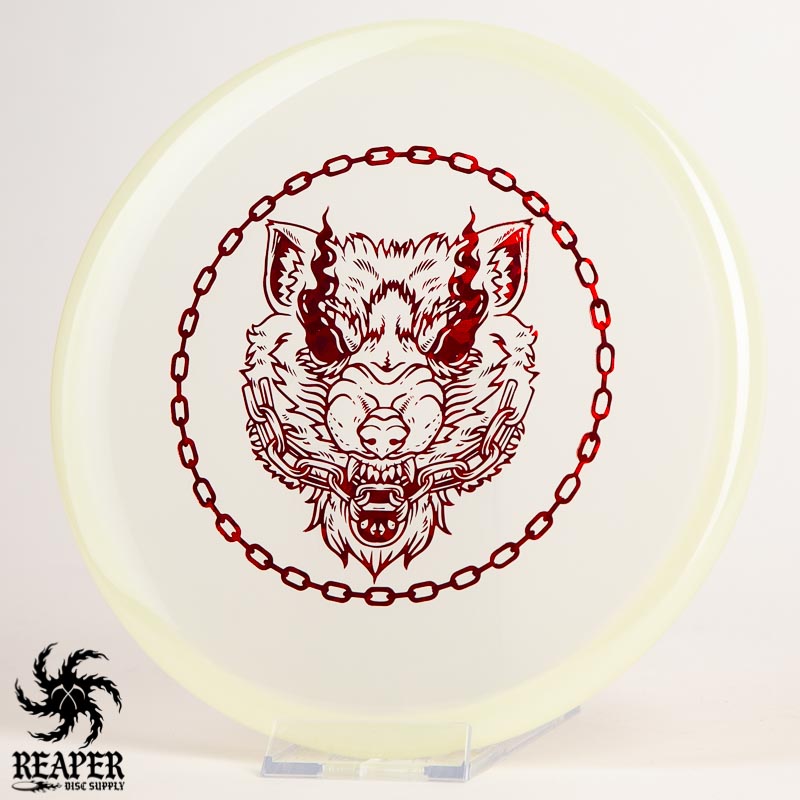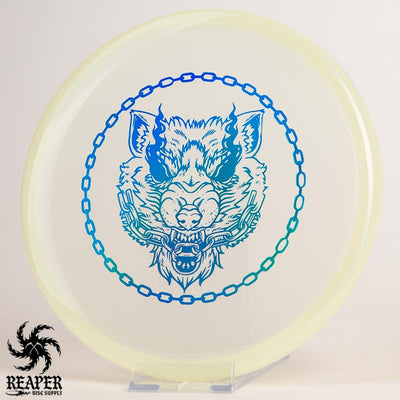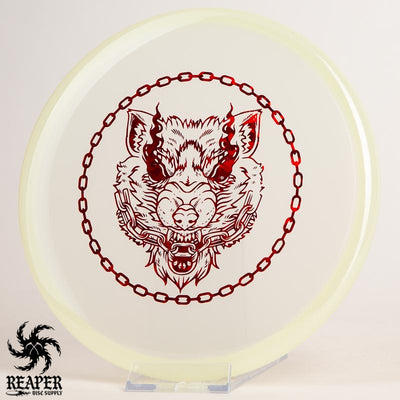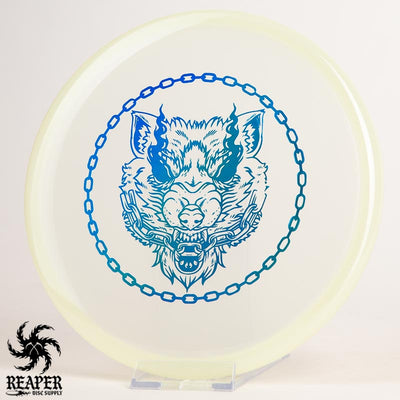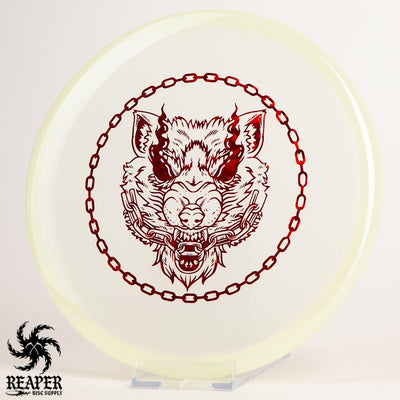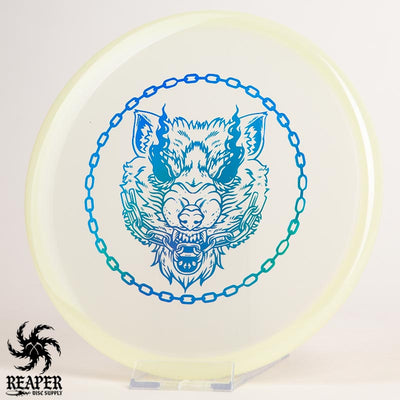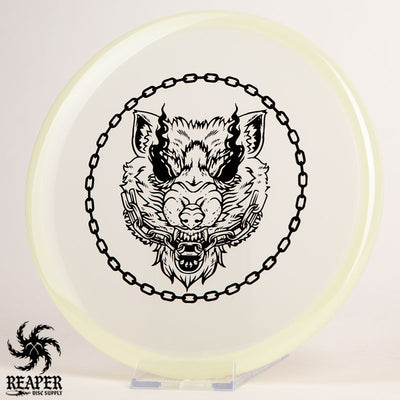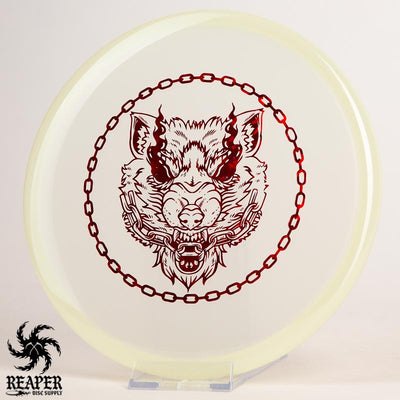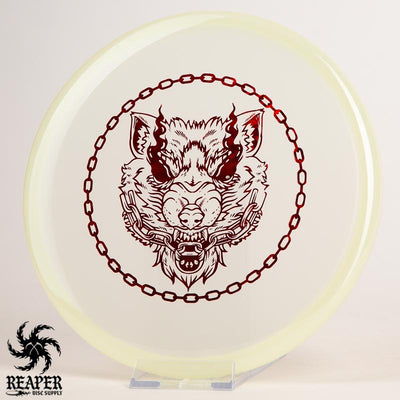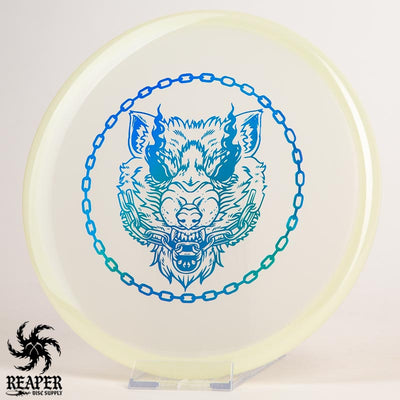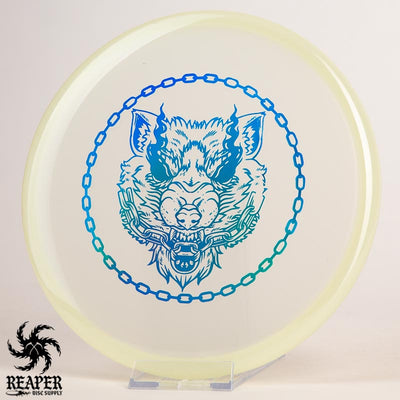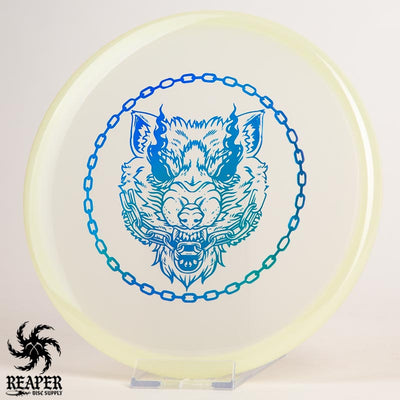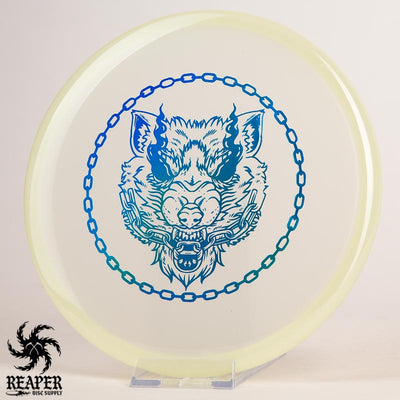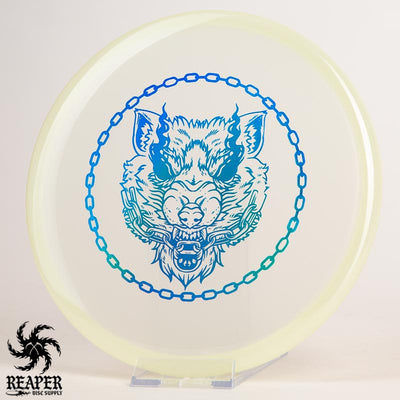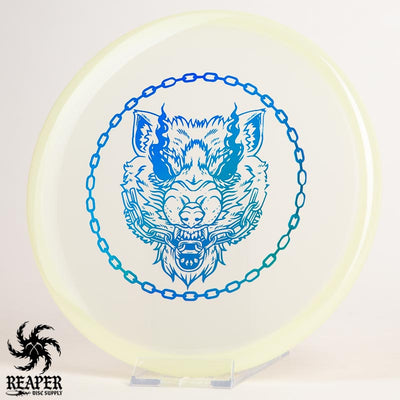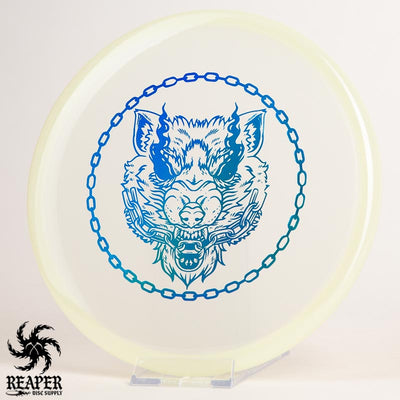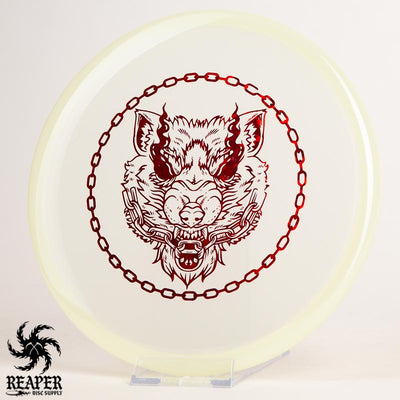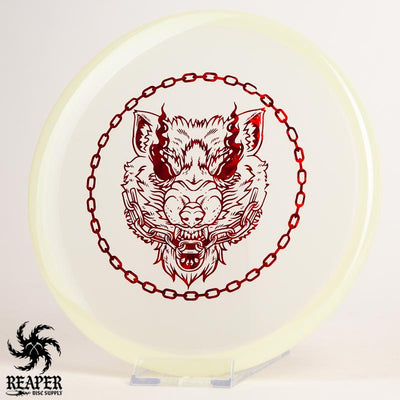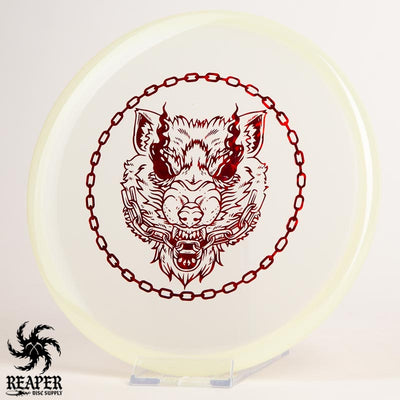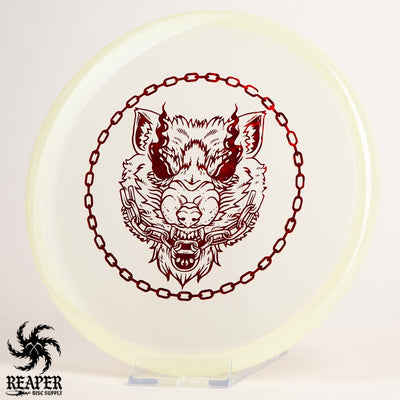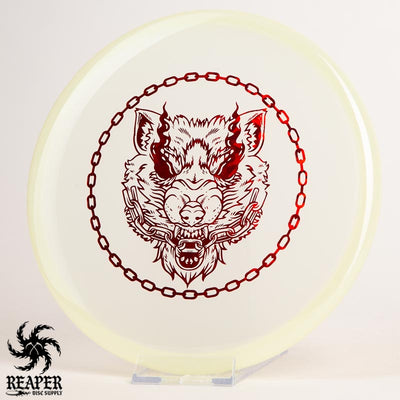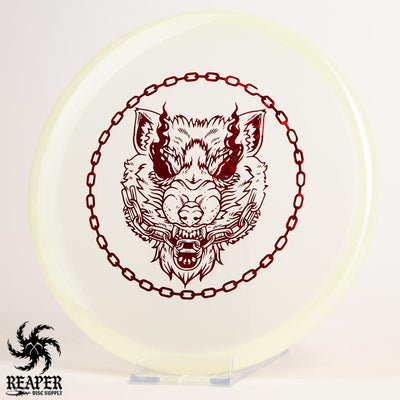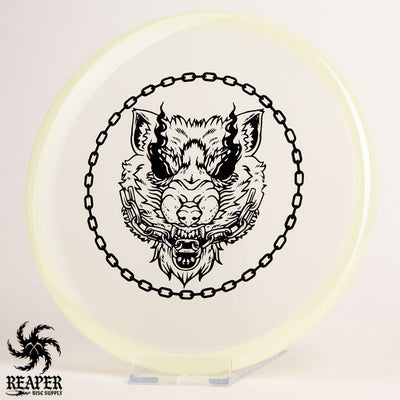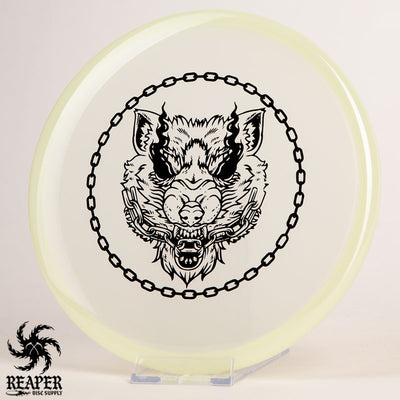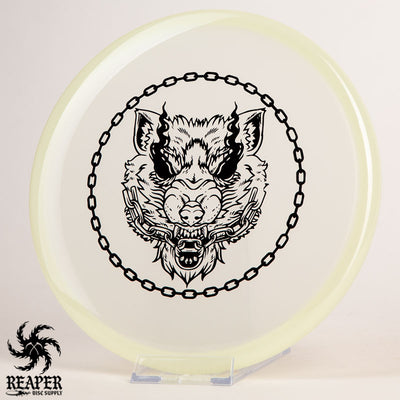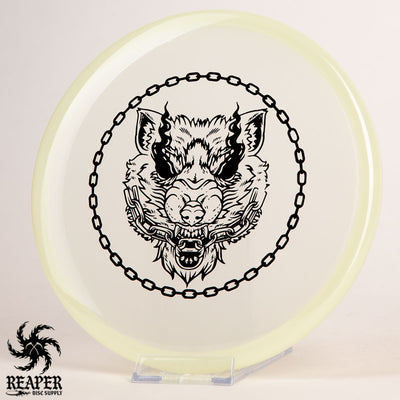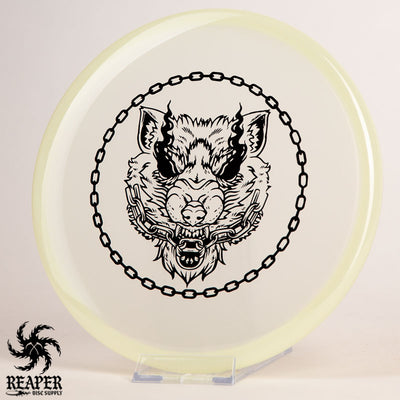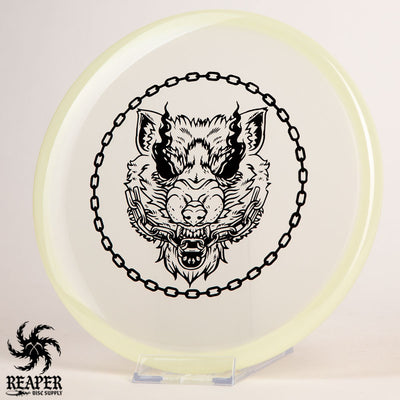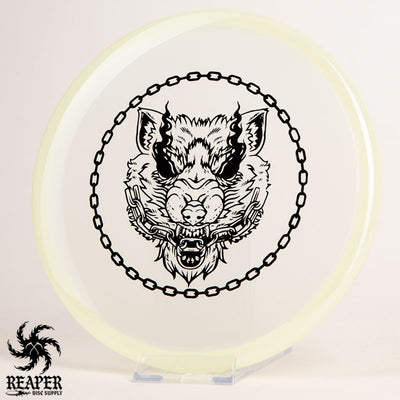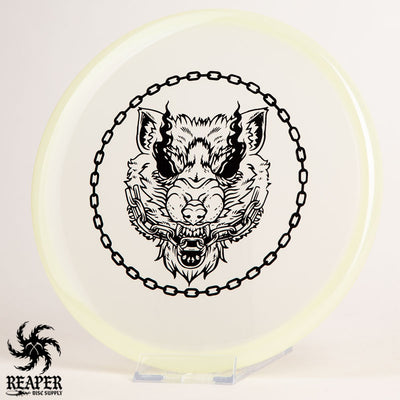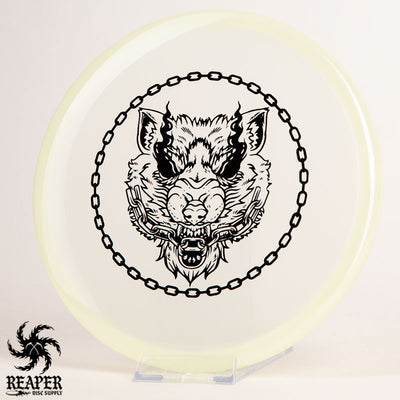 These custom-stamped Reaper Discmania Active Premium Glow Shoguns feature our 'Reaper Wolf' design in a variety of foils. This disc is a deep-dish overstable disc golf putter that is excellent for glow rounds. This straight-flying putt & approach disc with a small bead can handle it all: speed off the tee, control on your upshots, and chain-smashing putts.

See how this ravishing, glow-in-the-dark putter works for you!
You may also like: Axiom Eclipse 2.0 Envy, Westside Discs Moonshine Harp, Divergent Discs Glow Golem.
Flight Numbers:
Speed: 2
Glide: 4
Turn: 0
Fade: 2